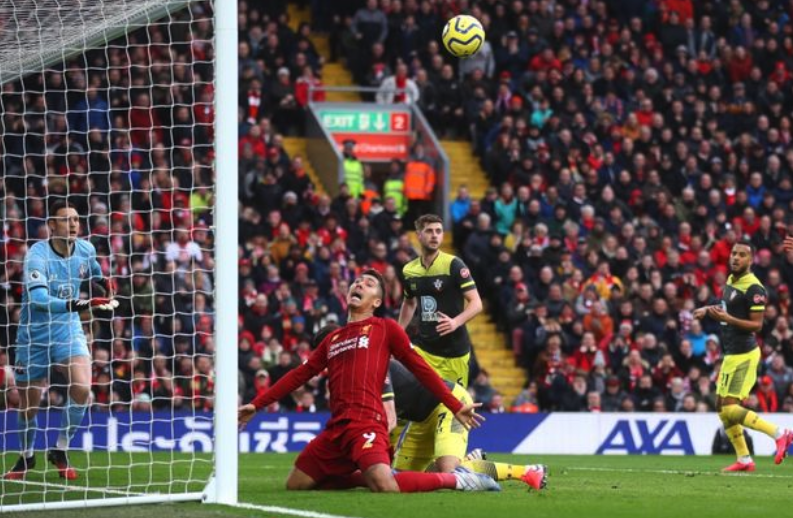 This article is part of The Tomkins Times Free Fortnight, where for two weeks up until the start of the new season, all articles are free to all to read- there is a full explanation here.
Best posts of the week, as chosen by Chris Rowland and Daniel Rhodes:
Here are some comments we've picked out this week:
1 – Jeff on VAR and how poorly it's implemented in the Premier League:
VAR is not a new technology and it has been used in North American sports for more than 30 years. If one looks to say Germany, one can find a VAR system that works far better than the one employed in England. Why? Well, in Germany the goal of VAR is to get the right decision to the best of the ability of VAR and in England the rule is to only employ VAR to overrule what is a clear and obvious error on the part of a referee or a ref's assistant. This is a far different standard than the one that says its goal is to get the right decision. To me it means that VAR is not being employed to its best advantage. One can only ask the question why did the Premier League adopt a standard that does not do its best to make the right decision? You will have to ask the Premier League and the officials union.
What does the failure to introduce a proper VAR system designed to get the calls right mean in the big picture of officiating? It means to me the Premier League and the referees union have said to supporters our goal is not to make the right calls in matches. Why? To me the issue at hand is the whole quality of officiating in the Premier League. The officials union does not want any questioning of the quality of officiating which they claim in near-perfect and if you had a proper VAR system there would be endless questions about the quality of officiating in the Premier League. The attempt to cover up the problems with officiating in the Premier League is that in today's world most people do not attend matches but watch matches in a broadcast stream and can see the endless mistakes that referees make. The simple truth is the Premier League and the officials union have made a pact whether spoken or unspoken to protect officials and the loser in this agreement is the quality of officiating in the Premier League, which is sub-standard or worse.
Once you allow sub-standard officiating you open up officiating to a world of corruption on one level or another. Bruno Fernandes is tripped a penalty but when Mo Salah or Sadio Mane are tripped no penalty. Corruption can come in many forms and may take many designs but make no mistake about it as long as you do not demand the officials in the Premier League make the right calls and demand that VAR be employed to make the right calls you will have corruption. To me this is the reason why some clubs are rewarded and some clubs punished in the world of penalties or fouls in open play or yellow and red cards. The sad truth is that I do not believe anything is going to change this reality.
2 – Thundyr's ideas to improve decision-making by football officials:
I've often wondered whether it would be worth someone's time to recreate all penalty shouts (awarded or otherwise, reviewed or not) using a 3D engine (or even an EA FIFA game), where all the players use the same blank-faced, grey-toned and bald human model and teams use 'neutral' kits that are seldom seen (grey and green hoops, for instance).  No indication is to be made of which teams are playing or whether the whistle blew (never mind the end result).
Do this for all incidents in a season.  Show them in random order from 2 or 3 camera angles each to observers who vote penalty/non-penalty.  Then publish the results, including the teams involved, whether a penalty was awarded by the referee "live", whether it was referred or reviewed by VAR, and the final outcome.
I'd put money on there being some eye-opening results.
Better yet, have these created live and fed to the VAR, who sits in a closed room without access to game footage.  He just gets a "penalty incident" alert on the screen, followed by the action devoid of context (teams, referee, decision made on the pitch).  He pushes the "Award/Deny" button (aka "goal/no goal", "foul/no foul", "penalty/no penalty", "no red card/red card" depending on circumstance), and the result is relayed directly to the correct stadium.  The VAR remains ignorant of the other parties until after his session ends when he's free to watch the games/highlights.
You can't make the officials properly neutral, but you can strip all context from a game so that objectivity is all that remains.
In fact, extending this, have a stadium horn (which sounds like a whistle and will be louder than a crowd) and have the entire game run remotely by officials in a room with no outside contact.  At half time, they could even be randomly reassigned games so that they can't "make up for" an incident that happened on their watch by unfairly punishing the other side.  Ensure that the kits change at half time as well and that the "play direction" is randomly set at the start of the half (so the Kop End isn't always to the right of the screen, for eg).
(Naturally a team of officials should be on standby in the event of technical issues.)
3 – EddierobUSA in a galaxy far, far away:
A long time ago, in a galaxy far, far away called Southport lived four friends. Two followed the light (of Liverpool), and two were drawn to the dark side of Norman Hunters tackles and Leeds United. But despite this they remained friends, even when together watching Liverpool's memorable first FA Cup final victory over Leeds in 1965, when The Saint's salmon like leap led to an arching headed winning goal. 1968 brought the end of their small galactic empire in Southport, and they went their separate ways with new temporary alliances formed at different uni satellites.
Thereon their journeys took them far apart to live in inhospitable places  that had almost no meaningful football teams to follow – places  like Cambridge and Windsor. But they all remained true to their first football tribes, and followed as best as possible. Initially through the writings of the prophets on daily broadsheets, subsequently through the increasingly sophisticated technologies that their societies created. But they lost track of each other for awhile.
Then a decade or more back, with the dark side of Leeds having been banished to the outer rim of the football galaxy, the friends  found one another across  space and time, and started to meet on occasions and discuss the game – despite now living in three different continents.
But two years ago, to celebrate the 50th year since the demise of their Southport era, they gathered together in Liverpool to watch a contest at what had again become 'fortress Anfield'. Along with attendance at the game they enjoyed food and libations in the newly created 'hospitality suite'. Around the room were various programs from the great victories of the Liverpool clan, and directly above their table on that day was the one for the 1965 FA Cup Final! Much was the wailing and gnashing of teeth of the Leeds clan at the moment that was seen. They resolved that if ever the two combatants of that day were reunited in their former struggles all would attend the contest. But alas as disease spread across even the far reaches of the planet it was not to be. Other victims of this disease are much more deserving of sympathy, but we have lost something from our lives that we will not be able to replace.
We now zoom across the globe and see each other; and did so with increasing regularity as the culmination of last seasons contests drew to a close, and already have the time and date set to discuss this first contest. We love our teams, love the game, but our friendship of now nearly 60 years transcends both.
And may the force be with the Red warriors, even though the Kop is not there to suck the ball into the net.
4 – L7Kenny on the upcoming season:
I am so looking forward to Saturday. It's still crazy times. Pre-season was weird in that it was just so condensed and equally it sort of took place the day after Bayern beat PSG. And then we had some stupid International fixtures and now the season starts proper… and all set against a backdrop of potential to see a possible 2nd major lockdown. Different times.
So defence of OUR TITLE. It does sound great. However this for me is more about the fact that this is us playing, our Liverpool and against an age old enemy. Doesn't matter which version of Leeds this is, this is a team I despised as a child, when I didn't even know what this feeling was. I just knew that I disliked them, them and Derby. However as I got older the feeling of disliking Derby evaporated but not Leeds, never Leeds.
So come Saturday, I just want a win against this lot. Not for the defence of our title and not because I love seeing our boys win any match, I personally don't want us to lose to that lot, who were an utter disgrace when I was growing up and that unfortunately is the lasting legacy they have left. As for their supporters, they are still locked in their early 1970's time warp and their playbook of songs reflects this. For that reason (as well as the more important sensible ones regarding CoVid), I am personally glad they won't have supporters at Anfield.
So up the MIGHTIEST OF MIGHTY REDS and bring out THE CHAMPIONS…. COME ON YOU BEAUTIFUL REDMEN.
5 – I Wilson on the different approaches of the top Premier League clubs:
It does increasingly feel like we are playing a different game to the rest of the top 8 or so.
Both on the pitch and off it with us excelling at both.
Wolves (u side deals with super agents enabling discreet-ish private funding from owners).
Chelsea(Simply ludicrous funding from Romans piggy bank since he has arrived as well as loaning out over a full squads worth of players they have 'acquired')
City (Leveraging the fiscal power of a nation state)
Everton (Apparently their owner is worth £3billion but has other friends involved seemingly – happy to try to fund Everton to the top in a poor mans imitation of Chelsea)
Utd (Still living of yesterdays glories – Fortunately still making the same mistakes.
As Jeff has mentioned before FSG have made it their goal to always be the smartest guys in the game they manage – Damned lucky as we are unlikely to be able to longer term outspend these 5 and those that join them.
Fortunately Klopp will get us to a place where our revenues replicate if not exceed that of Utd's as will our reputation which combined with FSG's smarts should overcome the obvious unfairness of tactics of those below.
Articles published since last Friday, with excerpts:
Sunday September 6th:
Six Years Of Penalty Nonsense – How Liverpool's Penalties Now Vanish Into Thin Air, by Paul Tomkins.
Liverpool had 293 touches in the box per penalty, Man United just 81, according to Anfield Index Pro's Simon Brundish. United win penalties at four times the average in the league overall, yet they only carried the ball into the box just 10% more than league average.
So why are clubs like Liverpool getting only roughly a third as many penalties as United, and why do United also get more penalties than Manchester City? 
It's just one season, and randomness always plays a part in penalties, but I've been asking for at least two years where all Liverpool's missing penalties are. There's a gaping hole in the data where logically there should almost twice as many. Other clubs are getting their quota, but Liverpool are not.
Monday September 7th:
Why Are Liverpool Given Only One-Third Of Their "Deserved" Premier League Penalties?, by Andrew Beasley.
So here at TTT we thought it was worth reviewing a selection of the Reds' penalty claims from this season to see if they were hard done by or not. After all, it can't be sour grapes when you've battered the rest of the league into submission, can it?
Before we get to that, time for a little context. While it's impossible to say definitively how many penalties a team should win, it stands to reason that the more time they spend in the opposition box, the more times the referee should be pointing to the spot in their favour.
Tuesday September 8th:
What Are the Prospects For Liverpool's Youngsters Next Season ?, by David Fitzgerald.
At some point the move of all operations to Kirkby will take place. Even if, as some reports suggest, the full move isn't completed until next summer, I think we are already seeing (and have been for some time) logistical changes to how all levels are integrated into the training programs. The idea is to smash down any vestige of the metaphorical ivory tower. Even if the physical move hasn't actually taken place, you already hear references to how the layout will work, and the specialists will no longer be peripheral or occasional – like for instance, how the psychologists will be at the centre of the new complex, easily accessible at all times. For the Academy, this means youth players are having more and more psychological barriers to progression removed.
Wednesday September 9th:
What Did We Learn? Liverpool 2020/21 Pre-season Review, by Andrew Beasley.
Liverpool 7-2 Blackpool, September 5
Liverpool's back four from Wembley all missed this game as they were away on international duty. Perhaps it was no surprise that a back four of Hoever, Matip, Koumetio and Milner conceded a couple of soft goals.
With Liverpool 2-0 down to League One opposition and half-time approaching, the response on Twitter was depressingly predictable from people who should know better.
And hopefully the second half shut them up. After scoring seven goals in the first 322 minutes of their pre-season, the Reds finished off with six more in the final 38. Perhaps the contribution of Divock Origi deserves the biggest praise, as he both scored and assisted a goal within his 28 minute pre-season. His per 90 figures will be through the roof.
Thursday September 10th:
Asshole! … (Free Sample Chapter From New Book) by Paul Tomkins
There are many ways to make a team exceed the sum of its parts, but this chapter will focus on just a few, including some methods Jürgen Klopp adheres to. Because one thing about Liverpool's meteoric rise under the German is that none of the players arrived as world-class, and by the end of 2019/20, you could say that at least seven or eight now had that standing within the game. While not exactly plucked from obscurity, many of them, just a few years earlier, had barely played Premier League football or represented their countries on more than just a handful of occasions.
While the recruitment at Liverpool has been sensational (as it was during Klopp's time at Dortmund in a way that it was not before and after), one area where the manager has taken the data and the video analysis provided by smart people at Melwood and made the process more successful is with his insistence – dating back to those jobs in Germany – of signing "no dickheads". By this, a player need not be a total nightmare to be classed a dickhead; but it's a way of weeding out the time-wasters, the bad trainers, the egotists, and those who care only about the match (the end goal) and not the process.
TTT Pod #8: Previews, Predictions and Perched! 
Topics include:
What can we expect from Liverpool this season?
Placing the recent points tally into context
What type of manager is Klopp: ends or environmental?
Getting paid to promote Perched!
Refusing to predict the Reds' points total
Beez's book
The TTT community is King & Queen!
20/21 Premier League Preview | Leeds Utd | Anfield
Liverpool begin their title defence with the visit of an old rival to Anfield on Saturday – 5.30pm kick off UK time – with Leeds Utd returning to the top flight for the first time since the 2003/04 season.
Led by the highly regarded and bucket-sitting Marcelo Bielsa, the Whites are back amongst the big boys and will be hoping to follow the example of Sheffield Utd rather than Norwich City and maintain their status in the top flight beyond this season.
Leeds' fall from grace was epic – with the club falling as low as League One between 2007 and 2010 – and they are a prime example to all clubs who spend far beyond their means in an attempt to gain the riches of Champions League football. A lesson some clubs should be reminded of – as well as supporters clamouring for big money signings – given the current financial climate that most football clubs have to operate in.
Paul Tomkins' new book "Perched: Jürgen Klopp's Liverpool FC – Champions Of Everything" is available NOW!
The paperback should be available in all major Amazon stores (UK, USA and a few others that provide the service), and the Kindle version on any store that sells Kindle ebooks. If you can't get the paperback on your local Amazon store then use the UK or US ones: