The following books were written by authors from this website. Many of these titles are free to TTT subscribers to download in eBook format – see the links at the bottom of the page.
All of the books are also available to purchase at the links provided.
Talking Tactics: You'll Never Look at Football the Same Way Again (2016)
By Mihail Vladimirov (Author), Bob Pearce (Author), Paul Tomkins (Foreword)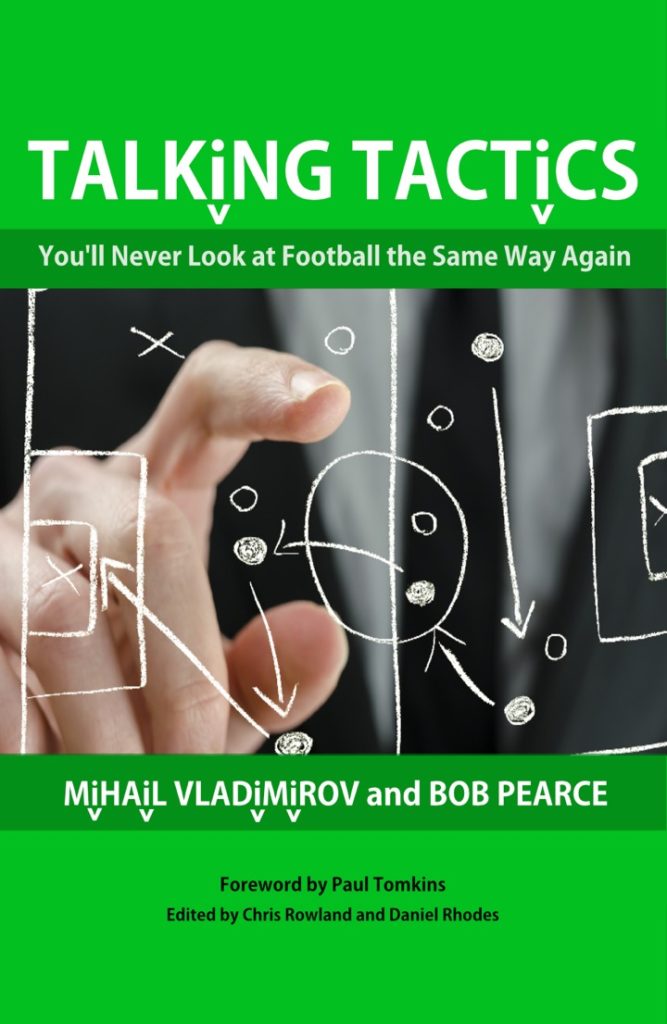 Do you get your 4-2-3-1s confused with your Christmas trees? How are you with inverted wingers, False 9s, holding midfielders and sweeper-keepers? Does tactical jargon leave you confused, but at the same time, examples of the media's obvious tactical ignorance ("4-4-2 is more attacking than 4-5-1") leave you annoyed? Do you want a bit more than "they just wanted it more"?
In this book, erstwhile London radio host Bob Pearce quizzes Bulgarian tactician Mihail Vladimirov from the point of view of the dummy.
Written over a number of years for The Tomkins Times, with edits and additions made for book format in 2016, this is a look at tactical theory that uses Liverpool FC for most of its exemplars, but which should appeal to anyone who wants to know a bit more about tactical theory.
XI: Eleven Years of Analysis & Hair-Loss Following Liverpool FC (2015)
By Paul Tomkins (Author)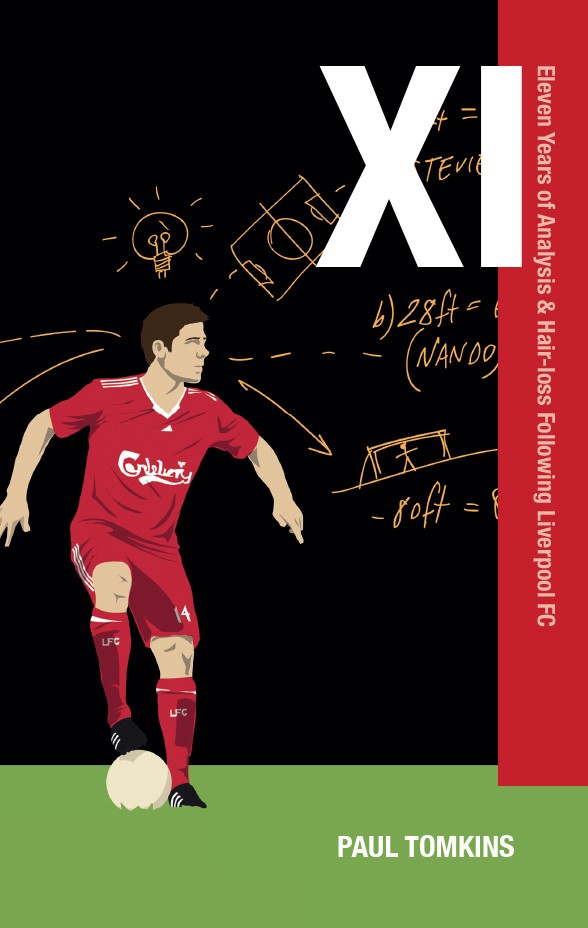 "XI" brings together Paul Tomkins' best writing on Liverpool Football Club, covering a period of incredible highs and desperate lows. This anthology mixes his best internet articles with key chapters from his early books, which appear here for the first time in digital format.
It's all present: being in Istanbul and Athens for the two Champions League Finals; the ownership wrangles, sackings, and returning heroes; spending exclusive time with Rafa Benítez and John W Henry; and witnessing a team lurch from becoming Champions of Europe and challenging for the title to appearing a million miles from winning anything.
These Turbulent Times – Liverpool FC's Search for Success (2013)
By Paul Tomkins (Author), Chris Rowland (Editor), Daniel Rhodes (Editor)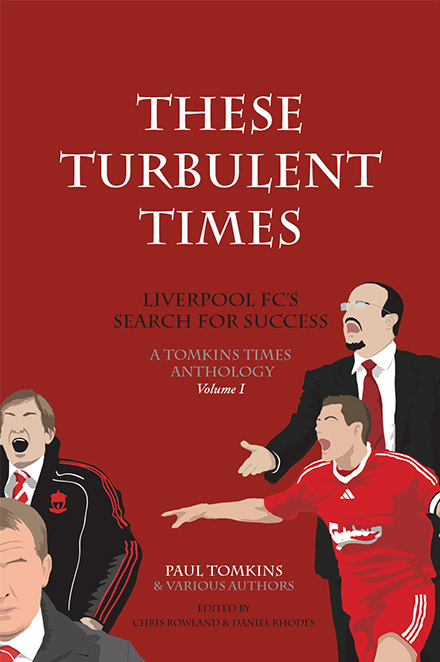 These Turbulent Times gathers together the best articles to appear on the award-winning Tomkins Times website since its inception in 2009, covering all aspects of Liverpool FC's fortunes in that time.
The analysis encompasses a wide range of styles and approaches, including: straight opinion pieces; historical reporting on major events; in-depth tactical reviews; professional data analysis on a number of statistical issues; legal issues courtesy of a prominent football lawyer; and exclusive interviews with key personnel at the club. It includes many pieces that have only previously appeared behind the site's paywall.
The Girl on the Pier
Novel, by Paul Tomkins.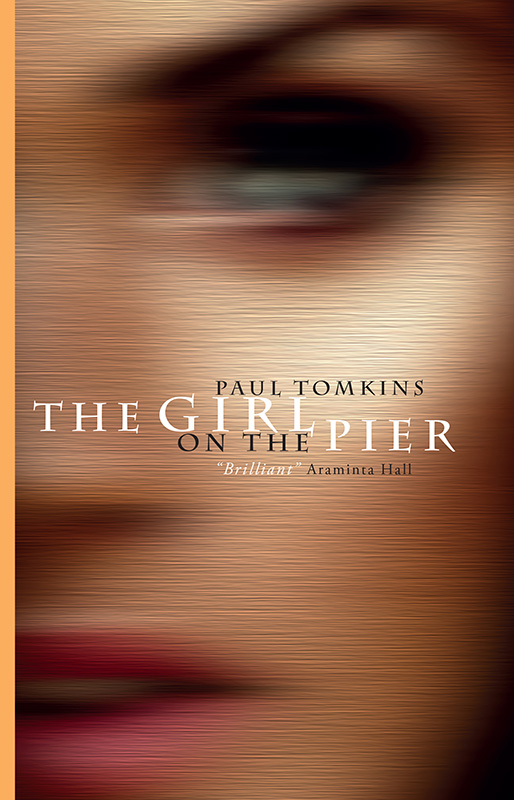 Abandoned time and again by those he holds dear, Patrick Clement is forging a reputation as a forensic sculptor, helping to identify the unclaimed missing. But he can't leave behind a remarkable summer night in 1993, spent alone on Brighton's derelict West Pier with Black, a beautiful photography student. Patrick is haunted by the fact that no sooner did he get to know her than she disappeared from his life…
Who is this girl? And where is Black, the one who got away?
Decades on, while at work, Patrick is tasked with reconstructing the skull of an unidentified girl found on the pier in the 1970s – the pier he still thinks about. A crime he recalls from childhood, when his family life was in turmoil, Patrick works to discover the truth behind what has happened.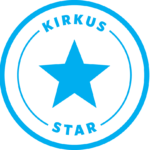 Reviews
'Beautiful and chilling – a brilliant debut.' — Kirkus Reviews.
Awarded the Kirkus Star, and included in Kirkus Reviews' Best Books of 2015 list.
From Where I Was Standing: A Liverpool Supporter's View of the Heysel Stadium Tragedy
By Chris Rowland (Author), Paul Tomkins (Foreword)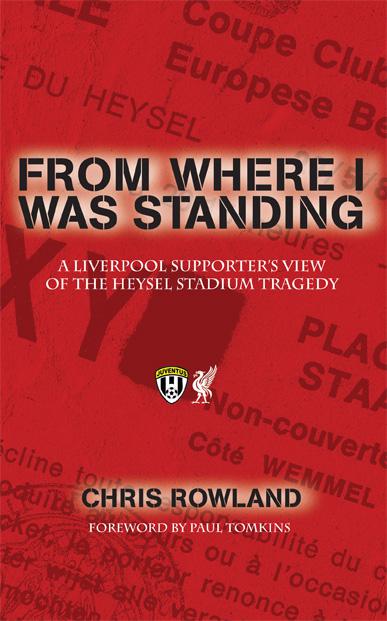 Brussels, Belgium, 1985. Liverpool are contesting their fifth European Cup Final in just nine seasons. But what starts out as the usual care-free continental trip for Chris Rowland and his friends ends up as the darkest night of their lives. A wall in a decrepit stadium collapses, and as a result 39 Juventus fans lay dying.
From Where I Was standing starts out as an amusing account of the build-up to the final – an experienced group of eight travelling Reds enjoying the delights of yet another big European occasion – before the mood in Brussels turns increasingly dark, and tragedy ensues.
What follows is an honest, personal account of what took place inside the stadium that night; one which sets the record straight about an event that tarred all Liverpool fans with the same brush. It concludes with an examination of the aftermath: the world's reaction, the official inquests, and the punishment meted out to those held responsible.
Pay As You Play: The True Price of Success in the Premier League Era (2010)
By Paul Tomkins (Author), Graeme Riley (Author), Gary Fulcher (Author)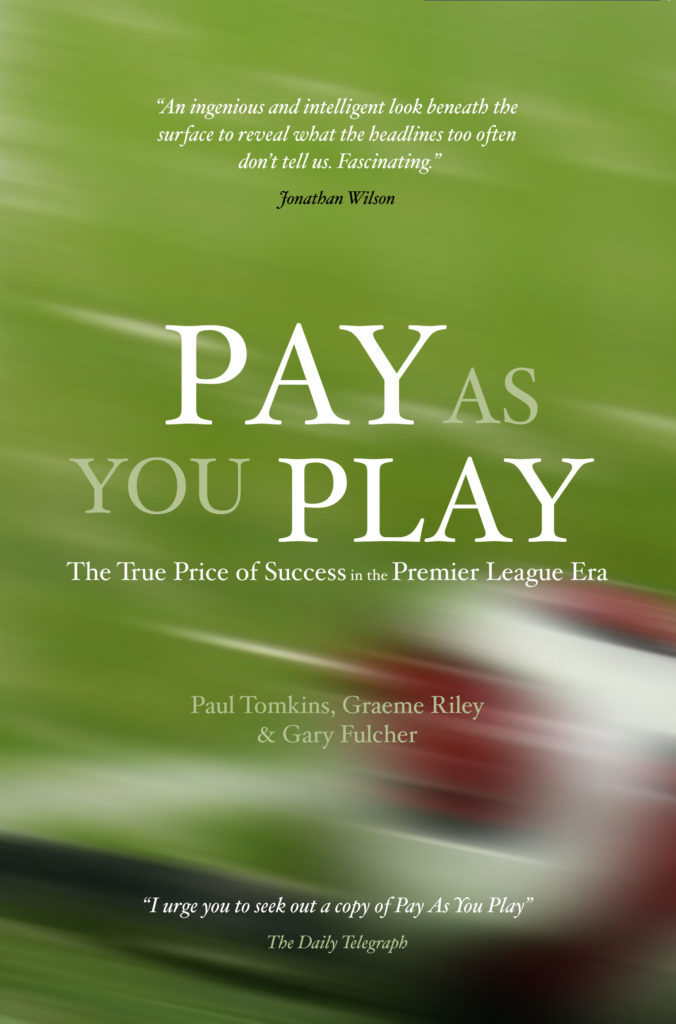 As billionaire 'super-benefactors' fight for the right to own English football clubs, "Pay As You Play" takes a detailed look at the correlation between success and transfer spending. Tactics, motivation, fitness and luck play a part; but is an expensive squad increasingly essential for success? Which managers have excelled in the transfer market? And who blew their budgets on bad buys? Which clubs punched above their financial weight, and which ones punched well below theirs? What players proved to be great value for their price tag, and who ended up as a shocking waste of money?
By converting all Premier League transfer fees since 1992 to current-day prices – using our specially devised Transfer Price Index (TPI) system to give precise 'football inflation' figures – teams could be accurately assessed against one another, whether from 1993 or 2010. How would the prices paid for Dean Saunders, Roy Keane or Frank Lampard compare with Thierry Henry, Wayne Rooney or Robinho? All 43 clubs to have played in the Premier League up to May 2010 are analysed, with noted writers and journalists – including Jonathan Wilson, Gabriele Marcotti and Oliver Kay – also providing their views on the club they support or report on. All in all, it makes for an entertaining and revealing read on the world's most popular game, and its most appealing league.
Reviews
"An ingenious and intelligent look beneath the surface to reveal what the headlines too often don't tell us. Fascinating."
Jonathan Wilson, author of 'Inverting the Pyramid: A History of Football Tactics'
"For years we've judged football and football people without the analytical tools to do it properly. Finally a book that attempts to do so intelligently. Hopefully a harbinger of more to come!"
Gabriele Marcotti, author, journalist, broadcaster"
Dynasty: Fifty Years of Shankly's Liverpool (2008)
By Paul Tomkins (Author)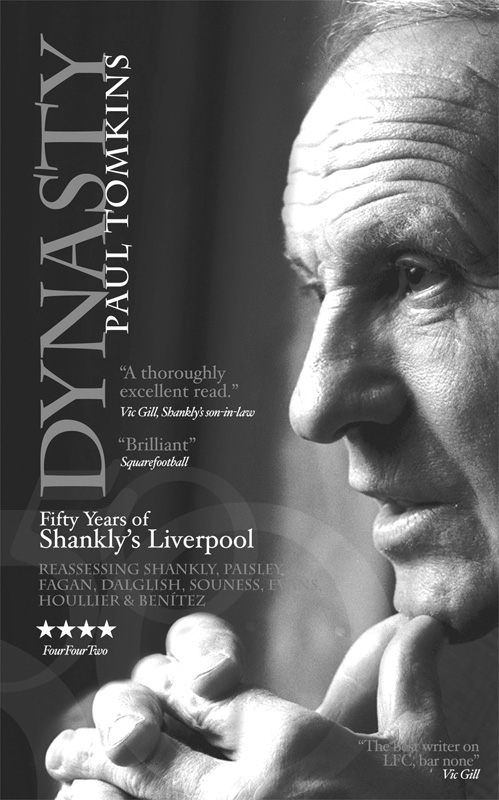 Fifty years of unparalleled success: an incredible 35 major trophies in five decades. But how was that success achieved? And how can those successes (and failures) be measured against one another? "Dynasty" sets the context for such analysis, examining the obstacles each manager faced and the fortune they had along the way.
Which manager did the best job? What situation – and what players – did each inherit? What state was the club in, politically and financially? How expertly were they assisted by their coaching staff? How much did they spend, in relative terms? How did each of their signings pan out? What legacy did they bequeath? How dominant, rich and/or well-managed were rival teams?
In addition to all this, there's a look at each Liverpool manager's record in the main competitions, as well as what they, and other key personalities, had to say, all of which make "Dynasty" the most complete assessment of the club during the ups and downs of the last fifty years.
They Dared To Dream: How Rodgers' Liverpool Went So Close (2014)
By Paul Tomkins (Author), Daniel Rhodes (Editor), Chris Rowland (Editor), Paul Little (Editor)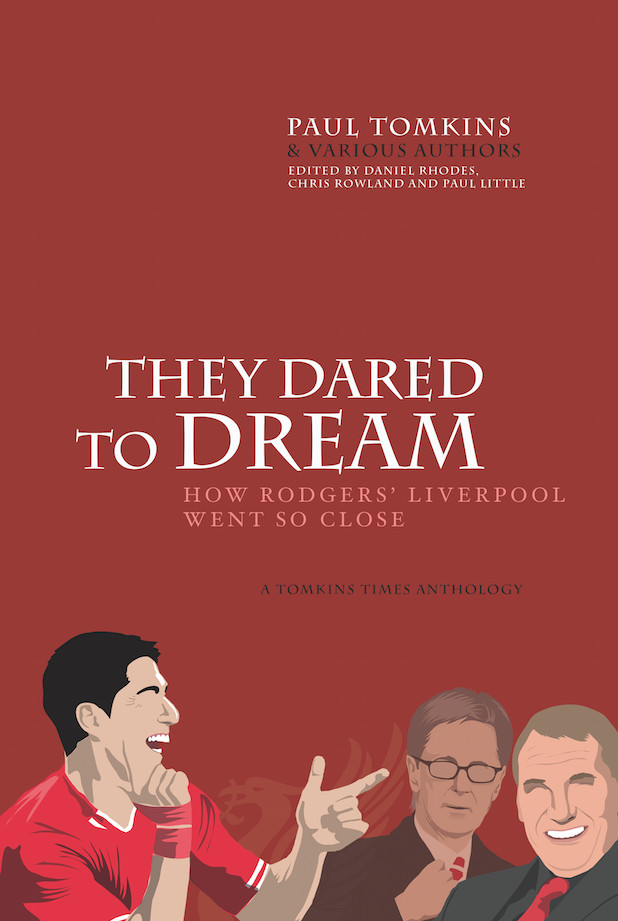 They Dared To Dream – which mixes articles written during the season with specially-commissioned chapters penned in the aftermath – hopefully captures what 2013/14 was about as a Liverpool fan; doing so in the mixed range of styles and approaches taken by the writers at The Tomkins Times.
Along the way we get stuff right, and we get stuff wrong; but that's football, right?
Click below

for free ebooks (TTT subscribers only)