Email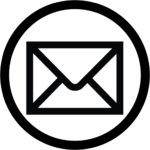 Help
For assistance with your account, or for any other issues with help, please click this link to contact Rox on our help-desk.
Editorial
To speak to any of the site's editors, please click this link.
Personal
If you want to contact me (Paul) specifically, please send an email to this address, but be warned that it may take me a while to respond, and that due to my health issues, no response is guaranteed. If it's an editorial issue, please use the address listed under that heading, and if necessary the other editors will forward it to me.
My personal website is www.paultomkins.com.
I try to read all emails. I appreciate supportive emails, and I also welcome constructive criticism. However, if you're angry and unhinged, please contact me at iamatotaltit@msn.com.
Social Media
I'm on Twitter @paul_tomkins
The Tomkins Times is on Facebook.
Social Media Rules
My social media = my rules.
It's my right to use my social media in the manner that suits me. I block liberally, and contrary to what annoying people often say, it doesn't have to be because someone was offensive; being irritating, rude, or spamming me (if it takes 27 tweets to tell me something, go find my email address instead), or jokingly saying something offensive without using emoticons (which, to me, just looks like abuse), are all reasons why I block.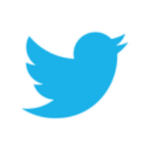 If you start by saying that my opinion is "nonsense", "rubbish", "bollocks", "bullshit", etc, that's an instant block. If you say "I disagree", then that's entirely different. I tend to block people for what others might see as little things, but I really don't need to be told that such-and-such player is "shit" on my timeline. If that's the level of your debating skills, I'll look elsewhere, thank you very much.
Also, if you are not using a real name, but are hiding behind a username, I reserve my right to not engage with you. If you're not in the arena, I may choose to ignore your opinion. That said, I also don't have the time and energy to reply to all of you who are lovely and polite. I dip in and out of social media, rather than spending all day checking it.
Finally, if I am posting on my timeline and you are constantly disagreeing with me, even if politely, then either unfollow or go and make your arguments on your own timeline. It's kinda creepy to see the same people popping up all the time, taking you to task – if my opinion isn't for you, then fine, but let's not waste each other's time and energy.