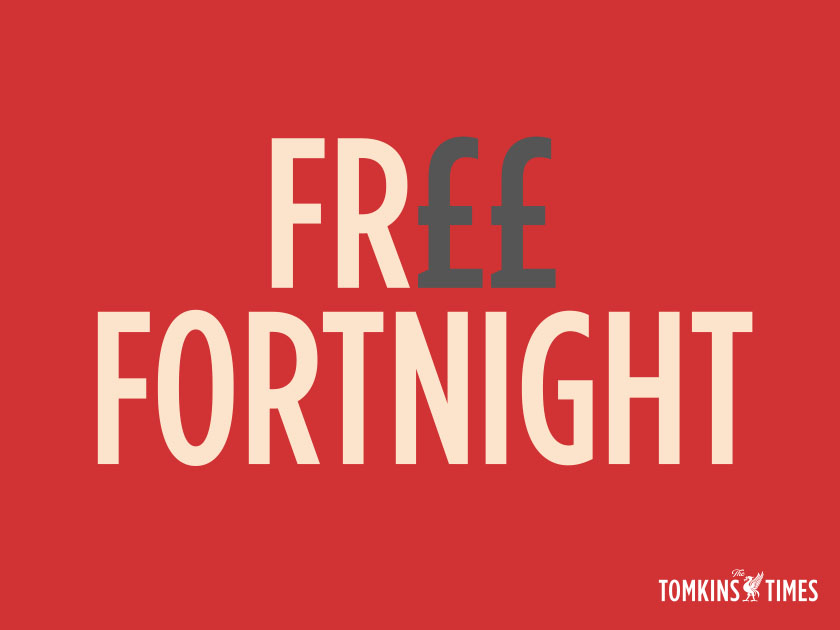 Having set up a paywall upon introducing this site in 2009 (in order to help me finally make a living from football writing), the site grew far bigger than expected, and others joined the team – even though we remain a small business. We have worked for many years with a rough 50-50 split between free pieces and those only subscribers could see.
In more recent times we moved towards a greater proportion of paywalled articles, to reward those who pay to read the content – which, as we don't ever want to run advertising or horrible sponsored content, is what keeps us going. (Book sales help too, but they are just a bonus, and not a big money-spinner.)
But it occurred to me that we perhaps don't showcase our work enough anymore, which is what the free pieces used to do. And so, while there may still be the occasional free piece here and there (if the subject merits), I thought I'd set up Free Fortnight, where all articles are free to all to read, and run a Free Fortnight once every three months.
(Not to be confused with Free Fortnite, which might be slightly more successful. We have also dubbed it "F14" at TTT Towers, but that's not to be confused with one of these – although due to my surname I may give myself the nickname Tomcat from now on ….)
And the first Free Fortnight starts tomorrow, as we begin to preview the new season, and look into various aspects of the club, the team and the players, as well as running a chapter from my new book. For those unfamiliar with our content it will give an idea of what we're all about.
We don't offer free trials, as one of the best (if not the best) parts about TTT is the community and the debate, and the respect shown, and if people are prepared to pay at least £5 a month for the privilege it keeps out time-wasters, trolls and anyone disruptive. (Our aim has always been just to survive as a niche site, and not to chase hits or subscribers at the expense of our integrity; although occasionally I'll have some fun with a silly headline!)
Articles published in Free Fortnight so far:
Monday August 31st:
The Rise of Brilliance – What to Expect From the Next Premier League Title Race, Part 1, by Mark Cohen.
Tuesday September 1st:
The Rise of Brilliance – What to Expect From the Next Premier League Title Race, Part 2, by Mark Cohen.
Wednesday September 2nd:
An End to 30 Years of Hurt… by Paul Morris.
Thursday September 3rd:
Liverpool and Barcelona: Two Giants Heading In Opposite Directions by Andrew Beasley.
My Day At The Match: The View From Jail – Liverpool v Man City, 27th November 2011 by By Nabs Al Busaidi.
Sunday September 6th:
Six Years Of Penalty Nonsense – How Liverpool's Penalties Now Vanish Into Thin Air, by Paul Tomkins.
Monday September 7th:
Why Are Liverpool Given Only One-Third Of Their "Deserved" Premier League Penalties?, by Andrew Beasley.
Tuesday September 8th:
What Are the Prospects For Liverpool's Youngsters Next Season ?, by David Fitzgerald.
Wednesday September 9th:
What Did We Learn? Liverpool 2020/21 Pre-season Review, by Andrew Beasley.
Thursday September 10th:
by Gary Fulcher.
by Chris Rowand.
For those also interested in the new book: