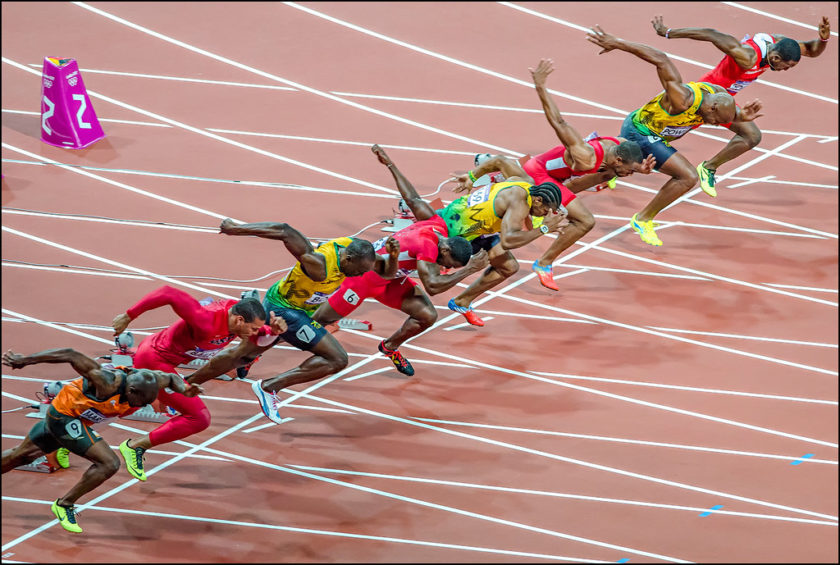 This article is part of The Tomkins Times Free Fortnight, where for two weeks up until the start of the new season, all articles are free to all to read- there is a full explanation here.
In Part 1, we assessed how Liverpool arrived here as Champions, what it took and what things look like in the world of Covid going forward .
Now, let's get to the meat of it.
Title winning teams need consistency.
City and Liverpool are streets ahead in this metric, and this is the one, above all else, that a champion makes.
City have a consistency in being able to produce a glut of high quality chances – a certain bellwether for lots of wins, whilst Liverpool have almost perfected the art of winning the game itself. The two have differing styles, but for both, the goal will be long winning sequences and crucial results in their head to heads.
It is difficult to imagine Chelsea or United having the consistency to challenge, and it's basically as likely to imagine an Arsenal under Arteta finding great form and winning lots on the bounce as it is for Lampard and Solskjaer's charges. There is not a great deal of difference between the three, except to say United and Chelsea have demonstrated a little more efficacy than Arteta's men slightly earlier.
It would appear that perhaps, one of them could challenge, by finding extraordinary form for a long period, and might even usurp one of Liverpool or City if circumstances were rare, but its unlikely. United and Chelsea still appear to be trying to rely on an 'ends-domination' environment rather than an 'environmental-domination' one.
A quick explanation –
Ends-Domination – The attempt to control a game by controlling the one-on-one 'collisions' between players i.e. have strikers who take their chances better than your opponents, have goalkeepers who make saves when confronted in key situations, have defenders who make robust tackles on strikers and stop them at pivotal times. In other words – be better in the one-on-one situations that occur hundreds of times a game on football (Mourinho a perfect example).
Environmental-Domination – The attempt to control a game by controlling the spaces the ball is allowed to be, by using the entire team (or environment) to create a pressure that is brought to bear on your opponents throughout the match (Klopp, of course).
The environmental system takes years to effect, to hone and to perfect. The ends one is quicker, as it relies on purchasing good players and letting them get on with it, which is often more than enough to beat the league's lesser lights regularly and shoot your way up the table.
Both systems can be good, and there is always a huge overlap between the two, but the environmental one is probably better for settled teams as it constructs them to play a lot of the game by rote, with the 'system' doing much of the work allowing the players' individuality to flourish as opposed to being reliant on their individual ability entirely.
The environmental system, when perfected, brings about consistency as one of its main off-shoots.
Consistency then, as United and Chelsea are trying to discover, is generally born of stability, and FSG has turned the club from being one of 'churn' to one of 'earn' over their ten year tenure. Under Klopp, Liverpool earn the right to results through a mix of superb tactical drilling, patience, fitness, an ability to understand the game state and react accordingly, and a very high skill set of the players, some of which Klopp inherited when he bought them and some of which the genius then coached into them. 
Indeed, the point could also be made that Klopp has now either bought or coached players who would now end-dominate anyway – that is to say, Alisson is better in the key one on ones than the strikers he faces, and Salah, Mane et al, are better than the keepers they have to beat to score. Van Dijk is almost always the victor in a one on one duel with a forward.
If true, then Liverpool are an environmental masterclass, who also have better players.
City, on the other hand, are not as good as Liverpool environmentally, although still strong, but also have ends-players who are generally better than their opponents. City have lots of them in the attacking half of the field but actually have very few defensively, new signings notwithstanding. Ask yourself honestly who of City's back five plus holding midfielder you'd consider for Liverpool and the answer is surely only a fully fit Laporte.
And that's the thing – Liverpool have an extraordinarily good first 11, it's better balanced than City's, and perfected to its task of high but focused pressing.
Past are the times of Liverpool losing a key player or two every year, or at the very least of having a huge loss of focus as the player's head was turned. Instead, we now have a picture of serenity, a squad confident in its ability to deliver this ability every game. Indeed, the serenity is so marked that in 2020/21 it could turn out to be a problem, in that, because of Covid, we've been unable to add to a squad when it's at the top – a key deliverable in Alex Ferguson's recipe, and before that, Bob Paisley's.
Will we find ourselves a little too comfortable in our positions at the club next term? Will this lead to complacency? I'd like to think not, but it is a potential issue, and Klopp must make sure that he keeps the focus extreme to avoid that pitfall. It does seem as though the club, secretive though we are, intend on picking up one, maybe two players of high quality, with Alcantara mentioned plenty and the young Sarr from Watford seemingly on the radar.
These signings would beautifully augment a formidable unit, with the Alcantara one specifically a signing which will likely maintain our competitive advantage for the coming season given his extraordinary talent on the ball, in possession and out, alongside his knowledge of a pressing type of game which Bayern do nicely. Sarr would add good, young cover to the forward line. He looks a player with all the right attributes for Kloppo – speed, balance, power, technical quality and a good attitude.
We don't need much, and we won't buy much.
City have the opposite position. Given they've now been given the all-clear to buy their way to every conceivable title they want from next year on, and the older age of their squad – it's fair to say they will spend an absolute bucket load of money.
Pep's record in the transfer market is patchy, for every Ederson there is a handful of sub-standard full-backs, but I don't doubt the club's ability to procure talent in a market where they are one of the very few operating with both financial and legal impunity.
If City can purchase players who immediately settle in, then they will be utterly formidable once more, the toothless carcass of FFP lying in their light blue wake, Raheem Sterling's tiny footprints the only thing between it and Manchester City as they hurtle towards 100 trophies.
City's sleight of hand has long been of the one-trick pony variety, although few would admit it, such is the enthral in which the magician Pep Guardiola maintains his audience.
City remove attrition.
This is such a simple concept. League football is a slog. It's a gruelling, nine month programme of 38 tough match-days designed to weed out not just the most skilful players but also the fittest, the most rugged – the most determined. 
Manchester City's most egregious act has been to subvert attempts at fair play in order to procure a squad of such vast ability that the attrition normally associated with league football is removed. They can simply rest key members of their squad all season long, keeping them fit and fresh, whilst losing no ability whatsoever, as their replacements continue to tear it up. They do not need to be the most determined at all, just the most technically proficient on paper, as the going very rarely gets tough for them in a physical sense.
Liverpool have a simply superb first 11, unbeatable really, but City have 22 very good players and this could be more useful over the course of a long season. A bull is stronger than an ant, but a million ants will, of course, devour the thing if it doesn't move out their way.
I have mentioned this before, so forgive me my repeated digression, but United's achievement in 1999 in winning a treble when totally out on their feet with injuries, fatigue and suspensions was something to be admired (if also hated due to the protagonist being our sworn enemy).
City's victory-lites and incessant moaning to be recognised by everyone as the bestest 4 eva and eva amen, is just that – the pathetic whingeing of a superficial bunch who don't want to understand the difference between authentic and padded achievement.
Pep is one of the finest managers of a generation, and it's only fair to say that there is no guarantee of a manager being able to make any collection of players play as well as they do, but this has to be put into context. If you are managing a team who is able to run faster and longer than your opposition, not through expert fitness coaching or natural ability, but because you simply have double the amount of quality players your opponents have – it is a great deal easier to look fantastic.
Why is this such a difficult concept for those interested in fair play to see?
Does anybody really believe Pep Guardiola could build a side that could challenge his own Manchester City on a net spend of Liverpool's over the last five years? His teams are generally attrition-proof, and it is the fundamental advantage his club hold over all others.
As an example, they could have rested Silva for De Bruyne, losing nothing. Or Aguero for Jesus, losing very little, or perhaps Sterling comes off with the extremely talented Mahrez replacing him.
Liverpool under Klopp have built a fine squad, but we've still got Origi for any of the front three, a notable drop in quality.
City suffered in 19/20 as they made an unusual error (one borne of concern over the fact they had just been implicated red-handed in a Fair Play scandal by Der Spiegel, a charge they would later laughably beat) in leaving the superb Laporte uncovered by a proper deputy. When injured it turned out he was head and shoulders above his replacements, but they won't make that mistake again as they spend vast amounts plugging holes in their squad, some clear but some just imagined.
Fans need to realise what their nefarious aims in these purchases are. They are to create an environment where Pep can produce his manic high-pressing game (a far more brutish and uninteresting version of Klopp's new game-state press) all game long, and then all season long.
A big plus for us is that, thankfully, the powers that be, a group of gentlemen who are generally as far removed from the idea of competitive balance as Manchester City's owners, have decided that the five substitution rule should not remain for next season. This was a great development as it was a quite terrible rule as it meant mammoth player-hoovering squad gluts like City (and rich clubs like us also) could offer more appearances to good players, thereby making the likelihood of stockpiling talent ever more present.
With five subs, City could have run around like robots for sixty minutes, change half the outfield team for another pack of well tuned Alex Murphys for the last thirty to utterly demolish a smaller club. This is an appalling thing and only makes the disparity between rich and poor clubs worse. It was, singularly, the most meaningful advantage that could have been handed to Manchester City for 2020/21.
Indeed, the thought process around even possibly allowing this aberration was so warped as to have become a caricature of itself – if anything was to change for next season substitute-wise, it should have been for less of them not more, as this would have provided a far more equitable situation for the vast majority of teams who cannot sign players. 
Can't thinking people see this?
In any event, both Chelsea and Manchester United have the wherewithal to add to their squads in a meaningful, qualitative way, and it's one of the big advantages they both hold over Liverpool this coming season.
They can add in numbers, and the loss of Timo Werner to Chelsea was a good example of the lush landscape available to your friendly oli-petrogarch, whilst the rest of us sit there like a starving kid outside a 1920s style chocolate shoppe. Chelsea have also added high transfer fee signings Hakim Ziyech and Ben Chilwell as well Thiago Silva, whilst still trying to get a deal over the line for Kai Havertz and maybe a top keeper such as Donnarumma or Oblak. These are quality footballers who will help their ends-domination means substantially.
Liverpool, though aren't short either. We have a superb squad, with far better balance than anybody else, at an age where most should be at maximum, but it might not be enough to maintain our edge in 20/21.
Our fitness team is also streets ahead of the rest, and a common stick to beat the likes of Salah with is that he plays far more minutes for his goals than does Aguero. What is misunderstood – is that he plays far more minutes than Aguero and that this is much, much better for Liverpool as we are able to field our best side more often, at full tilt due to our superior fitness and conditioning.
It's no accident – Liverpool are fitter than the rest, it's one of Klopp's core competencies, and we can only hope that it holds for another season.
United have an issue with fitness generally (https://www.kinesport.info/attachment/1665451/), and it remains to be seen if the more stringent training methods employed by Solskjaer will yield the desired results.
It's hard to say as from a top down view, it appears like Liverpool are playing a different sport than the rest in terms of delivering at the edges – at gaining the maximum from the club's abilities. We've seen it commercially over the last few years, we've seen it in procurement and it's been self-evident on the pitch. Liverpool are run better than the rest, and it's not easy to catch up legitimately.
Liverpool hold a big advantage going into 2020/21 in terms of fitness and this can be summarised into four points:
A three month Covid break is probably the best thing that could ever happen for a hard working Klopp team long term. The team will greatly benefit from the forced rest at the business end next season. I cannot think of a way in which this could be worse for the rest of the league – the fittest and best trained team got to have a collective 90 day break.
Klopp is the league's best coach in producing fit teams capable of playing 90 minutes of focused, honed football.
Liverpool have had nothing to play for post-Covid with the league secured early. Whilst this had led to the utterly predictable loss of form and focus, it has also has the upshot of having us play games with a preseason training ground intensity, which will help immeasurably later on next season.
By contrast, Chelsea and United have played every game with proper Premier League fixture intensity due to Champions League qualification concerns, whilst City under Pep have only one speed and it's real quick. City also had the Champions League tournament to play in August, another failure which will sap their energy for the next term with them only (already!!) returning to preseason training yesterday (it will give them an early boost perhaps, in terms of match readiness, but the long term effect will be brutal, even on a squad as huge as theirs). United too, had the Europa League whilst Chelsea had an FA Cup final and one more Champions League match to prepare for instead of kicking their feet up.
From a management perspective, the four in with a chance of winning this thing are run by bosses with a wide range of ability.
It's an article in of itself, but for Solskjaer, Arteta and Lampard to come close to Guardiola or Klopp is going to take some doing. Never mind that they don't have the experience, they have yet to demonstrate one iota of the immense talent for problem solving and the ability to build from the bottom as the two leaders have over their tenures.
I can't see this changing in 2020/21, although Solskjaer is getting his side moving on the counter at speed and should find results against the lower sides easier to come by whilst a manager like Arteta has gained a few results against the big boys by showing a strong defensive resolve and playing effectively without the ball. Lampard has, too, shown a capacity to utilise his players effectively like in his 2-1 win against City which secured us the title, but they all still seem a far way off being able to build a side with the metronomic consistency of Liverpool and City for the last few years.
Indeed, if you wish to understand the growing efficacy of Environmental domination vs Ends domination clearly, note that of the last ten winners in the Premier League, the last five are all environmental. If you want to win in the biggest league in football in 2021, you really have to have brilliance coursing through your entire system.
Look at Chelsea, they are going on a purchasing rampage and picking up players who we'd certainly covet. Everybody has good players. Who doesn't want De Bruyne in their team? What about a young Rashford? All great players who, if you were to wake up and see a newspaper headline that we've swapped Keita for De Bruyne or even Salah for Rashford, you would be very excited to see how it worked out after the initial shock wore off.
But if you woke up and found out FSG had swapped Ole for Kloppo, once you were done vomiting your lungs out, you'd strap yourself into a medieval device and catapult yourself into the sun.
You would never swap Klopp. 
This, more or less, proves that managers are the most important ingredient in modern football, and there is no substitute for the best.
If you take a step back and think it through, without wanting to sound churlish – what business do Ole, Frank and perhaps Mikel have occupying dugouts in the same league as Pep and Jürgen? Seriously? Does anybody think with anything other than hope, that these three guys are ready to assume the mantle of league's best manager? It would appear that City and Liverpool still possess an enormous advantage in this area, and one which should keep the top two the same for another year at least.
This is all before we consider another vital ingredient in a title race – pressure.
It is all well and good talking about a title race and your hopes and dreams relating to it, but it is a different story when the results start coming in. Last season, Liverpool's incredible consistency rendered everyone else impotent in the title chase from very early on, with even Manchester City becoming a pale shadow of themselves by New Year – their race seemingly run with half a season to go. They were forgiven last term, as they remained in the Champions League, and that was always their primary objective with their back to back league wins satiating the need for a hat-trick of titles.
This next term will be different. For one, City are going to be hungry to reclaim their title, and I suspect to try and win a quadruple which, given their squad size, is not out of the question.
City are aware that Liverpool aim to win every league game, as we are also aware they are capable of doing so, and this will create a 38 round sprint from literally the first whistle.
I am really not certain if we will have the spirit and hunger to fight like we have in the league over the last two years, and it might be our undoing.
This sprinting also has a mental affect on any team who drops a game or two. It is highly likely that only City could survive a slow start and then use their über squad to catch up later on. If any of the others have bad luck in front of goal, or a poor day out early on, it will mean instant pressure and it's not certain anybody can handle the heat City will come with and catch up to them if the Citizens open a lead. Even a four or five point deficit to City might be a chasm that is insurmountable next season.
On the plus side, City have lacked concentration for a while now defensively, and it's possible this will continue to cause them trouble next term. They might win lots on the bounce, but there is an argument to be made that, on any given day, things will go badly and they will lose. It happened 9 times this season, which is a heck of a lot.
United and Chelsea's young squads are exciting and keen to show what they can do, but with youth also comes an inconsistency of performance which, under these circumstances will translate to extreme pressure that might cause them to crack.
Defensively, Chelsea also appear all at sea, and I don't think they will wed attacking prowess to defensive solidity this coming year but will still look good going forward.
They've gone and purchased the 35 year old Thiago Silva on a free and are looking to pair him with Kurt Zouma in defence, which seems a recipe for disaster. It does strike me of a carnival type atmosphere there at the moment – a great many forward thinking players, but with the selling of Willian, they arguably lost their best already and the defence looks positively porous, with the ability to play through their lines available all game for risk taking teams.
It is also remiss not to mention that if Chelsea do go on and sign a few more, they will likely breach the £200m pounds barrier this closed season and maybe even get towards £300m with Havertz, and this would create huge expectation which could then come with Frank Lampard's head served instead of the Christmas turkey at Roman's table if things don't go well.
The pressure to be closer to City and Liverpool will be intense for Lampard and his team, and as mentioned above, a slight slip in their season long 'sprint' and they could burn up.
United have got a nice group of ends-players with a manager who has rather basic ideas around pressing and controlling the game state.
It will be instructive to see how Solskjaer handles the differing styles to which United will be asked to play against as their attacking efficacy grows. More teams might park the bus and play on the counter against them utilising a deep lying low block, and others will press their weakish positional awareness like Southampton did so effectively a few weeks back in the league.
In Klopp's first two seasons, beating the low block was a problem which took some genius problem solving to overcome. Klopp's answer  was to 'invert' the pitch, pushing our creativity to the flanks, and using the midfield and central defenders as a defensive, ball winning block. Defences become stretched and overwhelmed, not least because of the precision of the full-backs, but also because the supposedly stodgy midfield could also pick a pass and get on the front foot, meaning that the threats appear from all sides in a Klopp team.
On your day you could handle Trent and Robbo only to find Hendo grabbing the equaliser. On another day, it was Fabinho who punished you from 30 yards. If you could hold out against the those, the front three would invariably use their individual brilliance to hurt you further. This term, Keita and possibly Alcantara will add a simply devastating blend of precision and front footed attacking prowess, making Liverpool by far the most balanced unit.
Fact is, when it comes to the pressure of winning, Liverpool have been there and done it for two full seasons now, and will be confident in the team's ability to find a way to win and stick with City.
In terms of this pressure, it seems it is likely to be on us more than ever, although United, Arsenal and Chelsea are not immune, are weaker than us and thus will probably falter.
This brings me to the last, and most difficult factor to gauge for next season.
Hunger.
Is Liverpool's desire satiated?
This is not a simple question to answer. On the one hand, yes, we have finally won the title after three decades of trying, and this achievement, our holy grail if you will, could mean a slight foot off the pedal for the club next term. The nature of the win, however, so disappointing in terms of no crowds, lacking that incredible positive energy that Anfield provides, missing that massive collective relief of pressure that the club, the people and the city were craving, might mean that we are not satiated.
Indeed, it could be the very worst thing that has happened for Liverpool's opponents, as we got the monkey (it was a gorilla by then! – Ed) off our back but without the glorious catharsis normally associated with achievements which were a long time in coming.
One of the key areas where Liverpool remain ahead (I might suggest far ahead) of Manchester City is the club's ability to tap into the passion of the fans, translate it to the players, who send it back into the stands, creating an indelible positive feedback loop which propels the club to ever greater heights. Jürgen Klopp is many things as a manager, a superb tactician, an unsurpassed man-manager, but he also has an extraordinary ability to unite his club's people behind the ideal of his team – which is 'action'. Klopp is never passive, and this fantastic call to effort that he always exudes drives the club further forward, and engages us all on a level perhaps not seen for fifty years.
It seems uncertain now, given the quite mixed way we've played since the title was essentially secured in February, but it is highly probable that Liverpool will begin next season anew and refreshed, ready to re-explain to the footballing world just why we held a 25 point lead over Manchester City two thirds into last season.
There is a very definite sense from the general media that Liverpool's position at the very top is likely to be somewhat ephemeral – United, Chelsea and City all have a great deal more cash at the ready to spend, and our 'journey' is seen as having reached its destination, with our next orientation being of the downward variety.
This might prove true, but there is a strong argument to be made that Liverpool, with the weight of history consigned, are now better placed to win than ever before.
Klopp has learned an intricate type of game management which produces results, with a normally aspirated squad, far beyond that which has ever been achieved before, and it is important to remember this when we try and quantify where Liverpool hold advantages relative to the rest.
I found it absolutely fascinating to read in an article in the Athletic following our title win, how Klopp had been utterly engrossed in the Netflix series about the Chicago Bulls dynasty where they won six NBA titles from 1991 to 1998 – Save The Last Dance.
Klopp would never admit it, and he probably doesn't even realise such is his stunning humility as a human being, but it is he who is the Michael Jordan at Liverpool.
Klopp's fascination with the series seemed to provide a clue into his psyche:
He felt a kinship to the dynasty the Bulls created, built and honed.
He saw that there was a steady spine throughout the Bulls over that period, the coach and players remained stable, and this yielded more than constant flux might have.
Pep and his disciples will argue naturally, but the votes are well and truly in at this stage – Klopp is the best manager in the world by a country mile. He is the Michael Jordan of managers and Liverpool are completely blessed to have him. He is also lucky to have us mind – what better club to show off his talents than a patient, community-orientated club like Liverpool.
It's not that he is better but that he is so much better, and this is Liverpool's biggest competitive advantage at present.
Having watched Pep's teams for a decade now, it is evident that they require the very best athletes, and a lot of them, in his squad to effect. If clubs were cars, Pep's would be a Ferrari with a 6.0 V12 engine. Klopp's would have a 2.5 turbo engine. It's not a fair fight and yet it is Manchester City who were being lapped and begging for mercy in 19/20.
Klopp also tends to involve personalities who mirror his on the pitch. Alisson, Van Dijk, Robertson, Milner, Hendo, Wijnaldum, Salah, Mane, and on and on. These are all players with an incredible will to win, and when compared with the likes of Pogba and De Gea, or De Bruyne and Mahrez, seem to have more fight in them, making the likelihood of a tight finish fall in favour of Liverpool rather than their opponents. City have a swagger but there is a feeling that their players are there to be great footballers and do a superb job.
Liverpool appear not to have players, but rather family members. And this is a huge difference. A family member will stop at nothing for his or her tribe and this personality within the team is a direct inculcation from Klopp.
Liverpool's core of leadership is at peak age, and when back in a full competitive groove will be very difficult to stop once more as mentally we have most teams beaten in the tunnel – especially at Anfield where our unbeaten streak has hit 59 games.
It is also imperative to note that Liverpool can play with a myriad of styles, from direct ball to intricate football. We win the set-piece battle and we have full-backs who are equally adept defensively as in attack. City push their intricate play to a very high level but beyond that are physically a little underdone and likely to struggle if not on their A-game.
So then, in ten short days it all kicks off again.
Klopp wants to create a lasting dynasty at Liverpool and is very determined to do so. With competition this fierce though – all of City, Arsenal, Chelsea and United should improve markedly, and we haven't even mentioned strong squads like Tottenham or Wolves, it might be a tough season for us on the silverware front. I'd be satisfied with a strong Champions League run, giving us dreams of Istanbul (just won't go away hey), and a nice title defence taking us into the last few weeks of the season with number 20 still on the line.
If Liverpool can stay close to City, or United and Chelsea if they surprise, then I would think our longer pre-season rest, our fitter team and unbeatable mentality could be the difference again.
Klopp's team's absolute relentless brilliance over the last two seasons has raised the performance bar for everyone, and its effect on the league table will be big, pushing the likes of Chelsea and United to new personal bests' whilst also galvanising behemoth Manchester City. They are all going to try and take us down. To stay top is the biggest challenge yet.
Under this wonderful manager, we absolutely could go on and win the big things again next term, but even if we don't, I am confident of a marvellous season and a thrilling ride.
It wasn't ever thus.
Von Mentalität Geführt.
*Paul Tomkins' new book "Perched: Jürgen Klopp's Liverpool FC – Champions Of Everything" is available NOW!
The paperback should be available in all major Amazon stores (UK, USA and a few others that provide the service), and the Kindle version on any store that sells Kindle ebooks. If you can't get the paperback on your local Amazon store then use the UK or US ones: