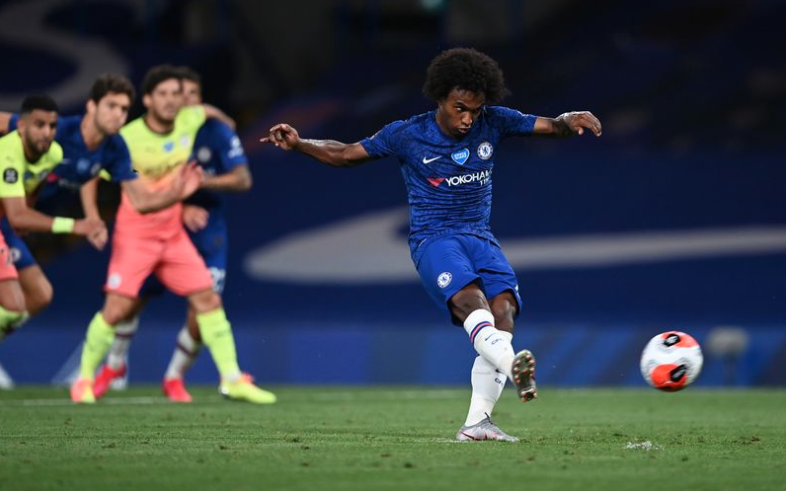 This article is part of The Tomkins Times Free Fortnight, where for two weeks up until the start of the new season, all articles are free to all to read- there is a full explanation here.
Written by Paul Morris.
Captain's Log. Star date Italia '90.
Like every other child on this island of Ireland, I was completely intoxicated by Jackie's Army in Italy. But one Schillaci rebound meant the dream was over. What will I do now? I know, I shall follow the most successful team in England who have won 11 of the last 18 league titles.
I was an OB – Original Bandwagoner. Liverpool became the team of my heart and Sunday evening's BBC2 documentary on that 30 year Odyssey to win that elusive Premier League brought up 30 years of unhappy memories. Here, I go through every season since and pinpoint the moment when I knew the game was up. This won't be our year.
1990/91
December – Arsenal 3-0 Liverpool
Eight years old, I vividly remember Paul Merson's giddy expression after scoring. He seemed to be really enjoying himself. Liverpool players weren't. Came second that year but never felt like a title race. Kenny Dalglish had resigned. Sure they'll hardly miss him that much?
1991/92
November – Liverpool 1-2 Crystal Palace
A veteran of one whole season of fandom, my Shoot and Match research explained to me who the better teams were. Crystal Palace were not one of them.
1992/93
October – Manchester United 2-2 Liverpool
Two-nil is an unassailable lead. Or so I was led to believe. These days, it's apparently the most dangerous lead in football. Mark Hughes scored twice in the last 10 minutes and celebrated. I ran up to my room, tore every poster off my wall and cried into my Liverpool duvet.
1993/94
September – Everton 2-0 Liverpool
Everton are the rivals. And they revel in beating Liverpool, especially when two teammates ended up slapping each other in the face. Not a good look.
1994/95
October – Blackburn Rovers 3-2 Liverpool
John Barnes scores an overhead kick! It's goal of the season! Yet they still lose! How ever spectacular the goal, it only counts for one unfortunately.
1995/96
April – Coventry City 1-0 Liverpool
When this match was on, I was watching a repeat of the 4-3 Newcastle epic. I checked teletext, saw the score and ran upstairs to cry. The posters remained unharmed.
1996/97
April – Liverpool 1-2 Coventry City
Running in to check the score at half-time on teletext, I click my heels as Pool lead 1-0. Two David James howlers later, it's done. Coventry were bottom!
1997/98
December – Liverpool 1-3 Manchester United
One of the neighbours got Sky! Praise the Lord! I leave before the final whistle, with my dignity still intact. Forgot to say thank you. Don't get invited back for four months.
1998/99
September – Manchester United 2-0 Liverpool
At this stage, I'm beginning to pick up the nuances of the game of football. Which makes this hard to stomach. Liverpool a million miles off United.
1999/00
September – Liverpool 2-3 Manchester United
Remember the United keeper Taibi? Letting in goals of every sort? Yeah, he was playing yet they still won.
2000/01
September – Chelsea 3-0 Liverpool
This was a Sunday. I decided to drop out of college and Sander Westerveld punched one into his own net. At the time, I wasn't sure which would have the bigger effect on my life.
2001/02
December – Liverpool 1-2 Arsenal
Arsenal got a red card in the first half! And then scored twice! They were too good with 10 men and deserved to win this game and the title.
2002/03
January – Southampton 0-1 Liverpool
A win you say? A win that came after a run of 5 points in 11 games. Dreadful stuff. The season petered out into nothing.
2003/04
October – Liverpool 1-2 Arsenal
Liverpool lead through Harry Kewell and are dominating. Then the reliable Sami Hyypia scores an own goal. Michael Owen gets injured. Robert Pires curls one in from 25 yards and Arsenal go unbeaten all season.
2004/05
October – Chelsea 1-0 Liverpool
Was fed up of the Chelsea hype, Special One this and Abramovich that. There was nothing between the teams, except Chelsea always found a way.
2005/06
October – Liverpool 1-4 Chelsea
Played off the park and second best in every position. Felt like being punched in the gut for two hours.
2006/07
October – Manchester United 2-0 Liverpool
Was watching this in Gatwick Airport after a weekend boozing in Brighton. Rio Ferdinand leathers one into the top corner. I'm too annoyed to look at the league table.
2007/08
December – Reading 3-1 Liverpool
I'm one of Rafa's disciples but he pushed me this day. Torres subbed on 60, Gerrard on 70 and Carragher on 80 minutes. Raging would be a mild way of putting it.
2008/09
April – Liverpool 4-4 Arsenal
I was at it. Arsenal had four shots that night. Rewatching the highlights, it should have been 12-4. Could see Stevie Gerrard in the commentary box from my seat. Wanted him out there. Probably not as much as he did. Missed out on the league by four points.
2009/10
August – Liverpool 1-3 Aston Villa
Missed the first half, was at a Polish lesson. Had beaten them 5-0 the previous April. That's two defeats after three games. No room for more slip-ups. There were loads more slip-ups.
2010/11
August – Manchester City 3-0 Liverpool
Second game of the season. Roy Hodgson plays six players out of position, which is some going since you can only pick eleven and one of them has to stay in goal wearing a different colour shirt.
2011/12
August – Liverpool 1-1 Sunderland
First game of the season. Luis Suárez rounds the keeper and is taken out. Yellow card and he misses the penalty. Stuart Downing runs from his own half and hits the bar. It's going to be one of those seasons. And it was. Finish eighth and lost 14 league matches.
2012/13
August – Liverpool 0-2 Arsenal
Arsenal not considered a title contender. They toy with Liverpool for the 90 minutes, with their goals the only thing breaking up their dominance. It was a hammering.
2013/14
April – Liverpool 0-2 Chelsea
"Slippy G!" Possibly the origins of Twitter "banter". The cruellest thing I've ever seen in sport.
2014/15
September – West Ham 3-1 Liverpool
Liverpool flop Stuart Downing plays as a number 10 and cleans out Steven Gerrard. Probably the second cruellest thing I've ever seen in sport. Another season staring into the abyss.
2015/16
September – Manchester United 3-1 Liverpool
Brendan Rodgers plays three centre-forwards, two on the wings. To no-one's surprise, this doesn't work. Poorest United side in 25 years cruise to a comfortable victory.
2016/17
January – Sunderland 2-2 Liverpool
44 points from 19 games. This Jürgen Klopp fella has them motoring. Sunderland are bottom, this will be easy. Two points dropped and the team end up scraping fourth.
2017/18
September – Manchester City 5-0 Liverpool
Sadio Mané goes for the ball. He catches Ederson's jaw. Gets a red card in the first half. He's six inches away from lifting it over the goalkeeper's head for the equaliser. But instead, it ends 5-0.
2018/19
May – Brighton 1-4 Manchester City
Glenn Murray gives Brighton the lead. Liverpool are winning at home to Wolves. Could this actually happen? Then, Aguero has equalised and City destroy them. 97 points and second.
2019/20
June 25th 2020. A penalty scored by a Brazilian Chelsea player running down his contract wins Liverpool the Premier League in an empty stadium during a pandemic. That actually happened.
That's the journey I've been on. This was the year I was meant to give it up but that won't be happening. Most of the Liverpool fan base seem to be moaning about the lack of signings. Eaten bread is soon forgotten. Can we not just enjoy the thing that has been craved for three decades? Judging by the mood on Twitter, it seems that we cannot. Take me back to more innocent, less demanding times.
Beam me up Scottie…
Paul Tomkins' new book "Perched: Jürgen Klopp's Liverpool FC – Champions Of Everything" is available NOW!
The paperback should be available in all major Amazon stores (UK, USA and a few others that provide the service), and the Kindle version on any store that sells Kindle ebooks. If you can't get the paperback on your local Amazon store then use the UK or US ones: