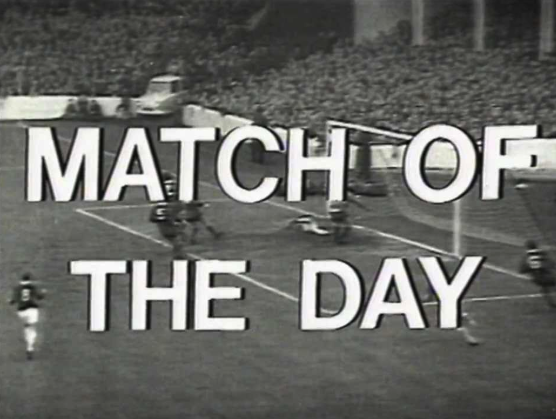 Best posts of the week, selected by Chris Rowland and Daniel Rhodes:
1 – Martin McL on Match of the Day's treatment of Liverpool, Oct . 6th:
Shearer's bullshit that 'it's a contact sport' and Murphy's bullshit that 'it's a soft penalty' are their own inventions and nothing to do with the rules of the game.
Where was the outrage from then when Calvert-Lewin ran in front of Lovren and 'won' a penalty in the Derby a few years back? Non existent. Instead they poured over the footage to show there was contact and declared that the stupid foreign defender was careless in making contact  with the plucky British striker who rightly went down when he felt the contact.
Why is anyone still surprised by this behaviour? Football punditry and writing has been detached from logic, data or any selective pressure to improve basically forever. It's also heavily framed by the British cultural narrative of the underdog and/or football tribalism.
I read the match report on BBC, it's bears no resemblance to reality. It makes sense only when looking at the goals scored. Leicester held their own, frustrated the reds' attack, felt they had done enough to earn a point, robbed by a soft penalty. WTF? It was a story of the reds somehow managing to squander 18 shots to 2, 8 shots on target to 1. Expected goals had it as 4-0, it should have been a hammering.
That was the real story of the game, but the media and news are not there to be truthful, they are there to make money. Though in the case of the BBC, they free from normal market pressures, which means they should be judged more harshly for their output. So I will presume they have football writers judged by how much content they bash out for maximum views, so it's minimum effort maximum content. Either McNulty didn't watch the game, or he did and it's an intentional misrepresentation, or he's just that stupid that he can't interpret a game accurately. Or he might not even have done it and a minion did most of it yet his name goes at the top.
Sadly in this world there are people who steal a living. Virtually every football pundit falls into this category. Roy Keane was on Sky and when asked what the Utd midfield had to do all he could offer was "dominate the game, get on the ball, show courage, make things happen." We've all worked with people like this who in their jobs come out with empty meaningless contributions devoid of any actual details, they're called bullshitters. But why would they be anything else. Pundit after pundit just turns up and can talk any nonsense and keep being invited back. It is a race to the bottom, they will resist anything that disrupts their gravy train.
So watch the football, and ignore the bullshit.
2 – Mobykidz on how Lady Luck's favours are earned, Oct. 7th:
this game was still in FiveThirtyEight's 130 most one sided matches in their database of over 14,000 games from 18 different leagues across the last three years. Include the penalty, because it was a penalty, and this game is ranked 36th for a team most deserving to win.
A brilliant article. Is it any wonder Lady Luck keeps betting on us?
My favourite fact is above. You'd think listening to certain pundits we are in a poor patch being papered over by lucky breaks. An Independent article suggested these nerve wracking wins were unsustainable. If we were talking 2-3 seasons ago I might agree. But to ignore our win sequence, home record and that much fabled expression of "consistency" of the absolute awe inspiring order that DID NOT cost a billion pounds they miss the point of Klopp's Liverpool.
Whenever I see Liverpool these days whether after midnight playing Champions League or rarely on a Saturday afternoon in the Premier League I recall how I nerve jangling it was in similarly "close" games of different management eras. Without wanting to dive into each under Klopp and his current set-up we have utter belief that there are 5-6 players on that pitch who can combine to find an answer. And whether its players who come off the bench (Origi) and do something a tiny bit different we keep knock, knock, knocking on heaven's door to get our dues.  Belief is something we take as existing or true without much evidence. Pundits who don't believe in us begrudge any and all closely fought games by saying Lady Luck is on our side.
I would say Lady Luck is on our side because the evidence is right there in front of her. 17 wins in a row. Our performance this weekend ranked in the top 1% of games most deserving to be won just TWO days after a bonkers win against the Duracell Bunnies of Salzburg. So is it any wonder come the 95th minute of a game she keeps betting on us? No, because it has nothing to do with luck – just as Beez keeps telling us.
3 – Daniel Rhodes on the number of deaths of workers on Qatari football stadia, Oct. 8th:
Yes, our first game (the semi-final) on the 18th December (just four days after we play Watford) is being played at the "Foundation" stadium which has been purpose built for the World Cup. The final is on the 21st.
I appreciate the arguments that we should turn up, but surely we can pull out? Yes we have never won it, but do you really care? Man Utd pulled out of the FA Cup and essentially killed the competition. It'd be much better to make a stand against these deaths and withdraw from this tournament.
The worst bit about the deaths is they are being covered up, with no post-mortems or proper burials, instead being attributed to natural causes. It is sickening.
At least 1,025 Nepalis died in Qatar between 2012 and 2017, 676 of them from causes deemed to be natural. The causes included cardiac arrest, heart attack, respiratory failure and "sickness", according to a number of official sources, including the Foreign Employment Board, a government agency in Nepal responsible for the welfare of migrant workers. The FEB's data is largely derived from death certificates issued in Qatar.

Data from the Indian government reveals that 1,678 Indians died in Qatar between 2012 and August 2018. Of these deaths, 1,345 were classified as "natural" – a rate of four each week.

Qatari law prohibits postmortem examinations except in cases where a crime may have been committed or the deceased may have suffered from an illness prior to death. (Guardian)
Wait, wait. I've heard this argument before somewhere…  Oh, yes! How will Liverpool cope without a proper number 9? How will Liverpool cope without a proper left back? How will Liverpool cope without a proper right back? How will Liverpool cope without investing hundreds of millions of pounds?
The fact remains, as highlighted in the article, that Liverpool is built on a foundation that spits in the face of what is "proper". We don't buy what we can't train. We don't scrap what we can still use effectively. We don't create problems and then settle for second best; we find solutions. Milner at left-back, a raw TAA making a debut at Old Trafford, an overpriced midfielder "posing" as a number 9, a left back from a relegated club who "needed a job", an EPL reject winger. But go back and you see the pattern – a player serving a ban for biting, an 8m pound Brazilian warming the bench at a second-rate Inter Milan. Liverpool don't do "proper".
That same overpriced midfielder who pretended to be a forward is not just an outstanding forward but is simultaneously the best midfielder around, possibly ever. He somehow manages to be a 9, a false 9 and a 10 all at the same time. Were he shorter and in trouble for tax evasion we might think he was a 4 time Ballon D'or winner. Except that the guy who more closely resembles Messi is a wide player with over 70 goals for Liverpool in just over two seasons. And except that the guy who really does all the damage for Liverpool is a left-sided wide player who used to play on the right for an unfancied EPL club. Oh, and then there are those wing backs who don't need to track back because we have the best player in the world at CB partnered by a guy we bought on a free transfer and some unfancied Brazilian we found at Monaco, of all places. Oh, and the captain who doesn't know how to run. We're doing it all wrong!
No wait, maybe we're doing it all right and everyone else has been doing it wrong for many, many years. When you're locked in a battle where the "way to win" is tilted against you, well you have to find ways to change the game. Liverpool have done that. It seems that other clubs are suddenly miles behind in every aspect.
(Great article, by the way!)
5 – David with a couple of tactical thoughts:
'In attack, we are creating an enormous amount of promising situations and whereas we have scored enough to win games I'm sure most of us would agree, there's a lot of wastage too. Final ball decision making and execution could still be more lethal. Salah in particular seems to be getting his angles wrong. My conjecture is that, (and I am imagining I've heard JK say this earlier on in previous seasons), the front 3 could be slightly more patient and exchange one or two extra passes to open up better CCCs.'
It is a shame that we can't see the number of failed passes because that is what I feel like I've been seeing a lot of. I was looking at one example of Salah trying to link with Mané from the Leicester match earlier today and to be fair it was very hard to tell whether it was Salah's badly executed angle or Sadio's movement that was mostly responsible for the failure to connect (only connect! 😉 I think there's no doubt that Salah is a bit rusty, but also that defences are crowding him more than ever. It seems like he's often required to hold the ball up but he's a little bit unsure of what he's trying to do. Klopp'll get em firing though! Besides, the sheer volume that Salah produces seems to result in a steady flow of crucial goals, even if it's fewer than it could be.
6 – Nick on the outcome of fantastic ingredients:
I think what we are seeing here is the work of an amazing team as a whole. It is like watching a culinary masterpiece being brought together. The guys sourcing the ingredients are there checking all the different shops for the right ingredients knowing that sometimes they can just by the own brand products, other times they can source it from their own garden like a pear picked off the tree, not ripe but given time it will ripen nicely in the right environment.
Other products are the best quality, top notch ingredients like white truffle, rare but worth its weight in gold. Others are just sitting in the side cabinet, like a fine whiskey which is just getting better with age.
The best bit though is watching the chef put all these ingredients together and marvelling at how they mix together and the special dishes he is able to serve up. Now he has everything he wants and is just letting his latest creation simmer away nicely, no poking or prodding, no adding additional ingredients to the mix, just letting it bubble away slowly until it comes to a boil ready to be served with the finest silver both at home and abroad.
Articles published since last Friday:
Saturday Oct. 5th
Liverpool Don't Have Momentum. They Have Quality, Guts and Goals, by Paul Tomkins.
We've seen how Spurs and Watford have capitulated after reaching cup finals, only to lose them badly; Spurs obviously lost the far bigger final, but Watford lost by a humiliating margin. These were supposed to be high points, but they turned into disasters.
Those clubs both started losing more league games on the run to those finals, as often happens when juggling various competitions but only having a chance to win one of them, which becomes the focus; but both have since been engulfed by ennui. Liverpool, by contrast, bounced back from losing the Champions League final in 2018 to win it in 2019 (whilst also winning 30 league games), and the juggernaut keeps rolling on.
Jürgen Klopp is a big reason why – his drive, his aura, his intelligence, and his resilience; with the team built in his image.
Sunday Oct. 6th
Post-Match Analysis: Liverpool 2 Leicester City 1, by Daniel Rhodes.
Eighteen shots to two. Eight shots on target to one. Six big chances to one. Rodgers, Lineker, Guppy, your boys took one hell of a beating.
The xG is even worse for the Foxes: the range is 2.7 to 4.4 (including the penalty) for us. The 4.4 is the highest I've seen from us in the league. It was our best performance this season. By some distance.
Monday Oct. 7th:
My Day at the Match – Leicester City (H), Oct.5th 2019, by Chris Rowland.
Leicester's fans are soon into their tedious derivative swing, singing "is this a library?" like it's an original. I pine for the days when the Kop would have instantly drowned them out with "it's nice to know you're here" or "who the fuckin' e'll are you?", but those days are sadly gone.
At half-time we feel we deserve to be ahead, but the game is quite tight, not too many clear chances at either end and neither keeper pressed into any real action. After the break Schmeichel is forced into two saves and Salah frustrates several times when not quite getting a pass or shot away and making the wrong choice. We seem in control of the play but a one goal lead is always vulnerable. We wonder why Choudhry only gets a yellow for his tackle on Salah when they checked for a Liverpool red card at the end of the first half for something that seemed far more innocuous. And then Leicester score from what seems like their first shot on target, and we wonder whether Adrian might not have done better with it. It feels an undeserved equaliser, but we know this Reds team still have over ten minutes to find another goal. And they do! Once again, we find a way. The Kop is bouncing as we make our way out of the stadium in search of taxis to take us into town.
Tuesday October 8th:
My Day at the Match No.2 – Leicester City (H), Oct.5th 2019, by Taskin Ismet.
Whilst we dominated the game, it was mostly a frustrating time because as we probed and penetrated we were failing to make our dominance pay. When Mane scored it was as much relief as joy as I'd begun to become concerned that it might be one of those days. Especially because I was here. Especially because Brendan was back for the first time.  When Leicester pulled one back, with the ball squirming through the legs of Adrian in what was possibly their only shot of the game, that feeling was reinforced.
Added to that frustration was the fact that the ref seemed to be favouring the 'plucky visitors' as Brendan's style had evidently been adjusted from Death by Football to A Bit Like Stoke. They defended well overall and are a decent enough side, but they hadn't really come to play football today. Leicester frustrated with their play, but also with their gamesmanship and snide (and not-so-snide) challenges. It appeared that they had carte blanche to throw Salah to the ground whenever they felt like it. With some proper refereeing earlier on Choudhury may have thought twice before launching himself at Salah. And had he still chosen to fly in like that he would have seen red instead of yellow – which only added insult to literal injury.
Wednesday October 9th:
No No.10, No Problem – How Liverpool Create Their Chances, by Mizgan Misani.
The regularity with which both Trent and Robertson are involved in Liverpool's attacking play is staggering to see. With a combined assist count of 28 in all competitions last season, they have surpassed the numbers of some of the top number 10s in Europe around.
Thursday October 10th:
Is Mohamed Salah Selfish? The Data Viz May Hold The Answer by Andrew Beasley
The Tomkins Times launched a regular data visualisation round up last season, and it ended in pretty much the best way imaginable. Yet 2019/20 already has the potential to end in even better fashion, at least in terms of securing a trophy that hasn't been seen around these parts for three decades.
So as the campaign unfolds, we'll be keeping an eye on Liverpool's underlying statistics for the team and the players, to see if they're getting the results they deserve and how they got them if they did. We always begin with the same chart, even if we jumble them up each time thereafter. Let's begin.