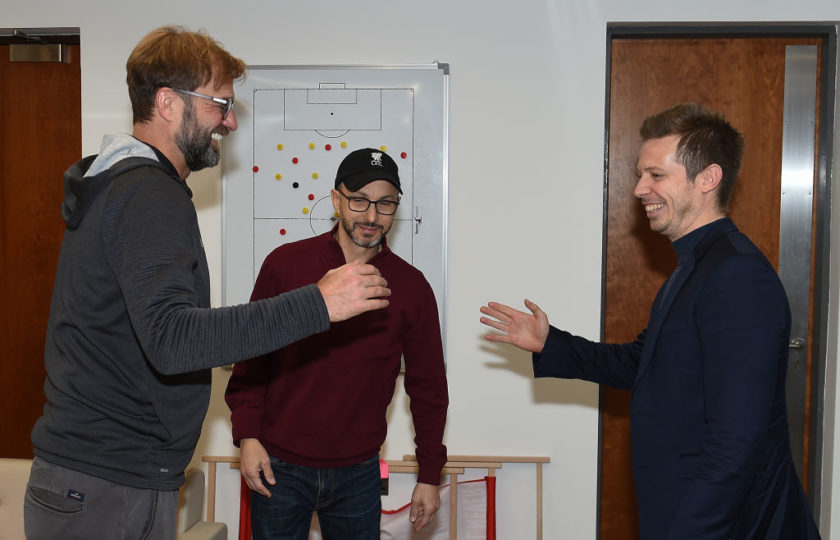 Best posts of the week, as chosen by Chris Rowland and Daniel Rhodes.
1 – Taskin/Tash criticising the lack of policing on social media platforms:
Whilst Twitter and other social media platforms continue to allow racist and bigoted comments by anonymous users then they will continue to attract morons.
Normally society doesn't allow it. But their existence in this weird vacuum says; Look! Here's a space where you can say and do whatever you want. Without reprisal. And surprise, surprise, the racists and the bigots flock there. If they can't or won't police themselves, then someone else needs to do it for them. The penalty misses may have ramped it up a notch, but let's not kid ourselves. The racist abuse was coming anyway. Any loss would have sufficed.
This doesn't just affect social media either. It normalises these attitudes into the public arena and so people who would otherwise suppress that kind of intolerance begin to use it elsewhere. And younger generations learn from it.
2 – L7Kenny prepared to go to great lengths to avoid the commentary of Danny Murphy and co:
I just wish I hadn't put the commentary on when watching the game that I choose to watch but after a season of fake crowd noise, I wanted the atmosphere, even just as a backdrop. I therefore tried to ignore Murphy, to focus only on the game, but it was like trying to sleep in a room with a mosquito. He was literally sucking the life out of me. I realised he was starting to grate on me so in an effort not to get wound up I just turned the channel over.
Like all on here, I love to be educated. Discover some angle or process that you hadn't considered. With regards to Murphy, there's absolutely zero excitement even in his comments. Even Steven Hawkins' robotic voice has more expressions and tones. Seriously you could get one of those voice boxes from a doll, the ones with a pull string and it would offer more meaningful comments than Murphy's commentary and that's with it being completely random and even if you set it up to have nothing to do with football.
To be honest, I am getting a bit bored of every time I switch on the TV we are filling it with some ex-player. I keep expecting them to be reading the news next or displacing Brian Cox on Science Programs. So I am too desiring more who wish to provide alternatives to what my eyes see and I already know… however given some of the punditry these past few seasons, I watch in disbelief at how they describe certain things that I often feel that they are trying to be controversial or try just a little too hard to be unbiased. However Spain vs Italy could have been a classic and in truth I should have just turned the sound down, put the hoover on, got the washing machine giving it full tilt on spin cycle with some bricks and my trainers in there and then ramped up the Ninja food blender to the max… as all would be less annoying than Danny Dullard Murphy.
3 – Tony Mc quoting a great comment by Pep Lijnders that sums up the Liverpool culture under Klopp:
In Pep Lijnders' Euro 2020 tactical diary, published in The Athletic and shared with TTT subscribers by PT yesterday, our Assistant Manager quoted a legendary former Liverpool manager :
"Bill Shankly compared a football team to a piano — you need eight to carry the piano and three to play it."
Today, in his training camp diary published on the official LFC website, Pep quoted another of our legendary former managers :
"Then for all the young talents who have come with us, our message is enjoy and keep this "updated" phrase of Bob Paisley in your mind – we search for a player who nutmegs Virgil van Dijk in training but steps politely aside for him in the corridor."
I just love it that Jürgen Klopp, Pep and the rest of the coaching staff are so closely attuned to the Liverpool heritage.
4 – Jeff discussing the issue of TV broadcasting rights for the Premier League:
If one is paying attention, one can learn that the overseas broadcasting rights to the Premier League or the rights of Premier League everyone outside the UK are up for grabs. I have posted any number of times that in selling broadcasting rights the Premier League dramatically or drastically under values them. A new player Disney through ESPN is making a serious push to buy these rights for the world and if one looks into the wonderful world of business rumors one an find that Disney through ESPN may well buy one of those that won broadcast rights to Premier League matches in the UK. Disney move is an example of hw the world of broadcasting Premier League matches will be changing and the only question is will the Premier League show it is competent or incompetent going down the road? I say incompetent but what do I know.
5 – Jonrushton is chilled about the transfer window!:
Does anyone else remember when social media was absolutely howling for Liverpool FC to sign Gaston Ramirez?
That was an odd moment! Group think, based on zero knowledge.
Or does everyone remember when a few weeks prior to signing Salah, literally not one person saw it coming or was thinking it was a good idea?
The fact is – I know what I don't know.
I don't know who Liverpool FC should sign. I've no idea.
I believe, but I'm not sure, that Klopp has some kind of system that goes beyond signing the "right player", but rather has a strong idea of the attributes he wants a player to have in each position (physically, past experience, mentality), and then also has a plan for giving the player that eventually signs the best chance of fitting into the team as a success.
It's not sink or swim. It feels like there's a process which means our success rate is higher than most other teams based – at least partly – on what happens after a player signs.
So in a way – that makes me even more relaxed in transfer windows. It's not like there's one player in the world who can do the job. There's a system and a number of players who could come into it.
On top of that – most our squad have a Premier League and a Champions League medal from the past two seasons.
I enjoy a signing. But… I have no idea what LFC should do.
So I'm sat in my garden, drinking a glass of wine, feeling very grateful that we have a manager who does know!
Articles published since last Friday, with excerpts:
Monday July 12th:
Why Emma Hayes is At Least 15 Times Better As a TV Pundit, by Bob Pearce.
What happens when someone shows us something we can't see? We see how much we'd been missing. They give us an opportunity to learn. We get greater knowledge that we can then take with us into other games we watch or play. As Jacqui Oatley put it, "She is educating an audience during the course of the game. She's educating the audience without sounding too patronising."
Emma Hayes is like an optician who inserts new lenses into our glasses and we instantly realise just how short-sighted our football eyes had become. Like reading from an eye chart, she helps us see more than the 'big' top level stuff, and see deeper to the smaller details, that were always there but were just too fuzzy for us to make out.
Like a visit to an optician, we can now compare the two options and ask 'Better with…. or without?'. In short, we're comparing zero 'showing us something we can't see' with 37.5% of comments that improve our vision and help us to see more. That is roughly two out of every five comments telling us something we can't see.
In 15 minutes with Emma Hayes we had 15 opportunities to learn, averaging one learning opportunity every minute. How many opportunities did Danny Murphy give us to learn? Er, let's see. Oh yes. Zero.
Tuesday July 13th:
Sometimes You Need a Song …, by Tony Mc.
Over the years watching Liverpool, I have been a full-throated (if slightly off-key) participant in some epic renditions of "You'll Never Walk Alone". They include St Etienne in the European Cup quarter-final in 1977; Chelsea in the Champions League semi-finals at Anfield in 2005 and 2007; half-time at the Ataturk Stadium, Istanbul in 2005; and THAT Barcelona game at Anfield in 2019. But thinking back, whenever I hear the opening bars of our iconic anthem, I have the most vivid memories of three other Liverpool games, coincidentally all last-day-of-the-season games when the English top level league title was decided. All three of them were full of sheer nerve-wracking, gut-wrenching, bowel-trembling drama; two of them ended in glorious victory and the other ended in the most agonising of defeats; and all three involved brilliant, memorable renditions of "You'll Never Walk Alone".
Should They Stay or Should They Go? Part 3: Forwards (and the Rest), by Andrew Beasley.
Why should he stay? Firmino knits it all together. He leads the line, defends from the front and creates space in which his colleagues from wide areas can thrive. The Brazilian was joint-top of the assist charts for Liverpool this season, and second for creating clear-cut chances.
Most potent was his link-up with Salah, just as it has been since the number 11 joined the club four years ago. Firmino laid on 10 big chances for his Egyptian buddy in 2020/21, and no other combination at the club amassed more than five. Sim senor, get the ball to Bobby and he will (pass it to Salah who will) score.
Wednesday 14th:
Transfers: Enjoy the Exciting Potential of New Signings, But Don't Obsess About Them, by Paul Tomkins.
Fans of all clubs are now obsessed with new signings, just as we are all obsessed with new gadgets. "New" has come to mean "better".
But as anyone who gets something new soon realises, the excitement quickly fades, and the new smartphone is just as unexciting as the old one within a few days, except now there's a 3-year contract you're tied to as you ponder the expense (and you'll have got another new phone before even having paid off the latest one).
This is the hedonic treadmill: we all return to our baseline of satisfaction or dissatisfaction within a short period of time.
Thursday 15th:
How Klopp Could Solve the Puzzle of Using Keita and Oxlade-Chamberlain, by Mizgan Masani.
As expected, Keita's action spot lies in the left-hand side of midfield position, where he has plied his trade on most occasions for the Reds. At times he has been used as a wide forward, but that has been a rarity. If he is fit, he has the ability to cover a lot of ground in midfield and make a difference.
During the 2019/20 season, Oxlade-Chamberlain was more often used in a usual right-hand side of midfield position, sometimes going wide to double up with the right-back and/or make forward runs towards the final third. However, even though he only played 368 minutes in all competitions last season, Klopp varied his positions of arrival on the pitch, from right-hand side of midfield to right-wing and later on as a false nine.
With him not contributing much on the defensive side of things as a midfielder, we could see more of him in the attack-minded role.