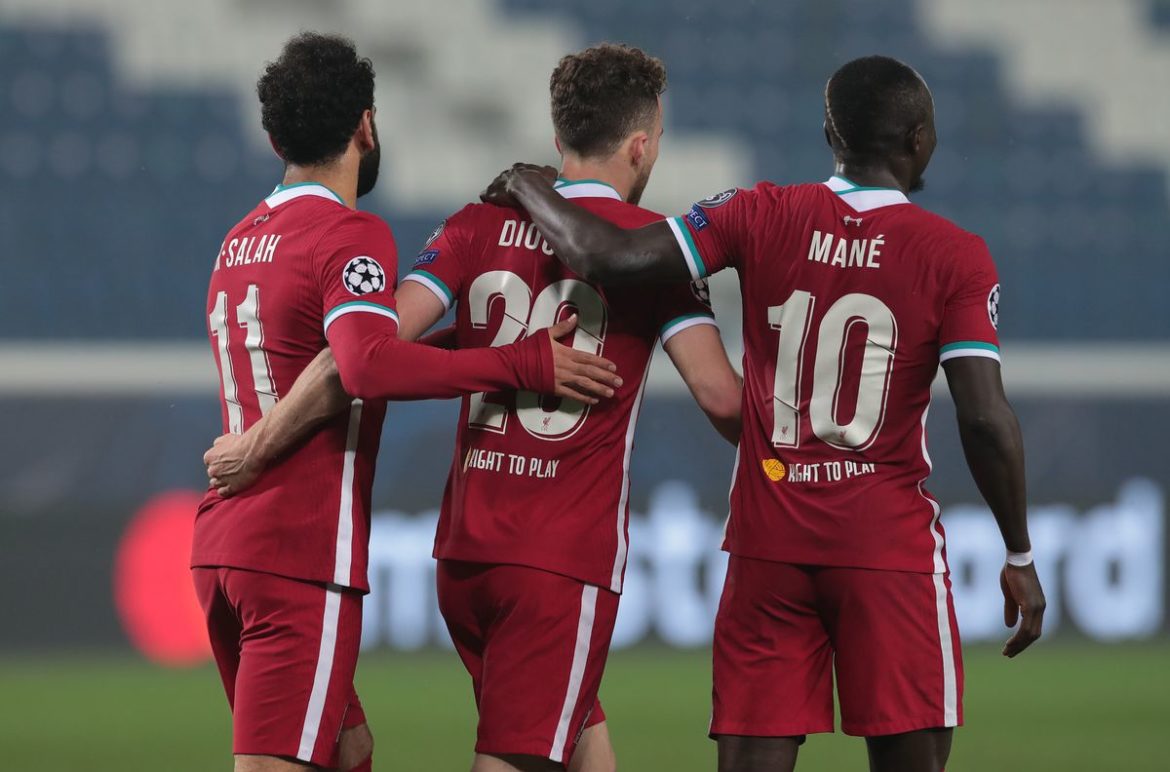 Our trilogy concludes with a look at Liverpool's forwards (plus the flotsam and jetsam which make up the squad). Unless there has been a sudden surge of voting between me writing this and you reading it, the good folks at The Tomkins Times are happy to more-or-less keep the same roster of players at the club as were on board in 2020/21.
The only decisive polls which would push players to the exit door were Neco Williams receiving a 'sell' vote while Rhys Williams should head out on loan. Naby Keïta and Alex Oxlade-Chamberlain are dangling on the edge of leaving, but the votes cast are just keeping them with the Reds. I guess there's only so much patience you can have with players who don't contribute too often.
While a negative result here for the main forwards at Liverpool would be a surprise, the established front three will all be in their thirties within the next 12 months and the trio each only have two years remaining on their contracts. As things stand this is Michael Edwards' final opportunity to get anything approaching top dollar for any of them.
So read the cases for and against, consult the market value as decided by Transfermarkt (which are obviously not necessarily what Liverpool would accept for the player) and cast your vote. There are 18 men to get through so we'd better get cracking.
Mohamed Salah
Contract expiry: 2023

Why should he stay? He scores goals; what else do you need? Mohamed Salah scored in 25 different matches this season, so even if he'd only found the net once each time, for argument's sake, he'd still have as many goals as Roberto Firmino and Sadio Mané registered between them.
The Egyptian has been first or second in the Premier League for shots and shots on target in each of his four seasons with the Reds, top three for progressive passes received, and top 10 every year for shot creating actions and carries into the penalty area.
And this says nothing for his ferocious work rate. The Egyptian fell just one short of recording the most attacking third pressures in the English top flight in 2020/21, and he was 99 clear of Firmino, who was fifth in the standings. There really isn't very much Salah cannot do, and he's almost continually available to play too.
Why should he go? He's selfish; what else do you need? Well, how about an argument anchored in reality?
In truth there isn't an on-field case to be made here, so we have to look towards the Anfield money men. What would they do if a £90m+ offer came in from somewhere? Granted, it would probably have to be from Bezos or Musk as there aren't many football clubs who look capable of rustling up that much wedge.
With Firmino, Mané and Diogo Jota on hand, and Harvey Elliott capable of playing in Salah's favoured position, it would be remiss of the Liverpool hierachy not to at least discuss the possibility of Salah leaving if an enormous offer were to come in. As he will be off to the Africa Cup of Nations mid-season he won't be around for the full campaign either, so this would be a better year than most to sell if that's how the club see things.
Verdict: Stay Some things in life are worth more than money, and 125 goals and 43 assists in 203 appearances tick that box for me.
The rest of this article is for TTT Subscribers only – sign up for £5 per month.

[ttt-subscribe-article]