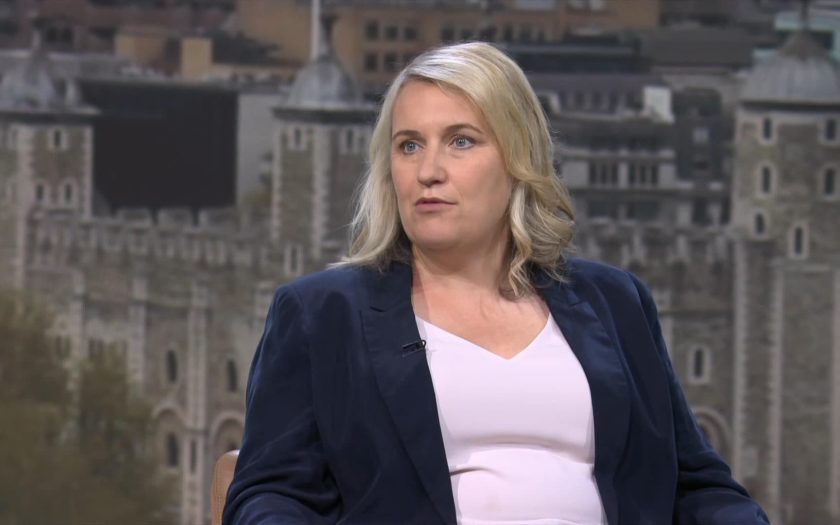 Written by TTT Subscriber Bob Pearce.
At major tournaments there will often be one name that stands out. Someone who we remember taking the game to new heights and inspiring the next generation of football fans. At the European Championship this summer, for me, the outstanding performer was Emma Hayes.
BBC broadcaster Jacqui Oatley told the Telegraph, "I think she's taking summarising to a different level". Listening to her in-match commentary felt as different as watching football on a 'black and white' and a 'colour' TV.
Since before forever, the football commentary on TV coverage has been tedious, predictable and littered with clichés, telling viewers things that they can already see with their own two eyes and drowning them in trivia. For many years now, my simple request has been 'Show us something we can't see'.
Watching football with Emma Hayes is like going to an optician and trying different lenses. She improves our eyesight, 'live', as the action unfolds. We literally see more, and we can appreciate the game so much more. Rather than waiting patiently for some occasional short bursts of goal mouth action, while enduring long periods of 'nothing happening', now the whole game holds interest.
So how different is watching 'colour' TV football with Emma Hayes compared to what a 'black and white' TV football pundit would call 'a Murphy or a Keown'? I tried comparing 15 minute samples at the start of the second-half of Spain v Sweden with BBC's Steve Bower and Danny Murphy, against Croatia v Spain with ITV's Joe Speight and Emma Hayes. In both samples the scores were level.
In the Spain v Sweden game, between the 45th and 60th minutes, there were a total of 37 comments.
The rest of this articloe is for TTT Subscribers only. Sign up for content like this for just £5/month via the 'Subscribe' tab at the foot of the page.
[ttt-subscribe-article]