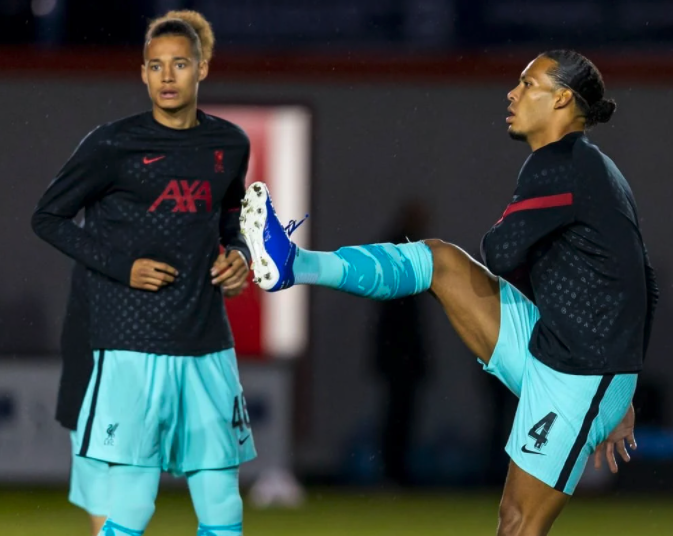 Best posts of the week:
Chosen by Chris Rowland and Daniel Rhodes.
*For 2 weeks only!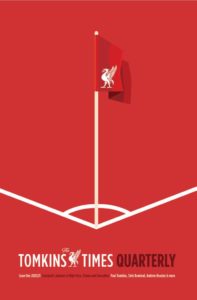 1 – Anthony O'Brien on Liverpool's centre-backs:
We have several good if not quite ready for a full PL campaign prospects (Phillips, Williams, Van den Berg, Koumetio and possibly others), however we have to consider the injury record (and yes some of it is down the dumb luck) our our centre backs when making decisions like this.
Both Gomez & Matip have had poor luck with knocks and outright assaults, which cannot really be predicted but Matip also seems to be prone to soft tissue injuries that prevent him from getting a long run in the team. This year he has only started consecutive league matches twice, so he is starting to look a bit like Lovren in that respect (someone said he never had a run of longer than 6 matches).
This is not a criticism of either player, as I said earlier they've had some real bad luck, but it's becoming fairly clear that due to the injury record of Gomez & Matip we need either an extra central defender or a midfielder to allow Fabinho be one of the "permanent" CBs for this season.
2 – WhatAgoal.WhatAnight. on the same subject:
The great thing about Klopp and Edwards in that they have shown that they are both strategic (long term) and also tactical (short term). I'd like to think their healthy dose of pragmatism means there will be a signing in January. They might opt for somebody like Alaba who can play in multiple positions therefore avoiding a problem when Gomez and Van Dijk return. Or even a short term loan or a Klavan type. Because everybody expects us to sign a centre-back and prices might be raised they might sign a midfielder who enables Fabinho to become, at least for this season, permanent centre-back.
The fact of life is that injuries have happened and will continue to happen (especially this season!. Just because Thiago, Shaqiri, Milner Keita, Ox might be on the way back now does not mean another set or similar players will not be injured again in the run-in.
Liverpool want to win both the Champions League and the Premier League in the same season. Tom Werner has stated they believe the team is good enough to achieve this and we would all probably agree. They won't want injuries to Virgil and Joe to compromise that, and I think they will do what's needed to mitigate the injuries.
Given the age group of many of the established players, the longevity of time spent together, that these players have already won the biggest trophies and the pressure on winning the first Premier League title no longer exists, the addition of key new players like Jota and Jones, I believe this season and maybe next represents the best chance of peak Klopp's Liverpool. It would be great if they brought in a centre-back option to reduce the high wire act of just having Fabinho and Matip available.
3 – Yathaid with a memorable quote:
I was reading this article [1] about how Google and Facebook are parasitic in slurping up the ad revenue from the websites they infest and came across this wonderful quote:
"The Truth Is Paywalled But The Lies Are Free"
Dropping it in here Paul for the next time someone asks you about having a paywall. 
[1] – https://www.tbray.org/ongoing/When/202x/2020/11/24/The-Devourers
4 – Mobykidz on the centre-back situation:
Thanks Mizgan. It was good to read your article on Klopp's options going into the winter transfer window.
In terms of data I wanted to look at our 2018-19 season as a comparison to this season. We won the Champions League and went to the wire for the Premier League (PL). Joe Gomez was injured leaving us with three fit centre backs for most of the season. Critically Van Dijk was the constant. I looked specifically at the number of matches played in the Champions League and PL assuming, as with this season, the FA Cup and League Cup would not be a priority. With this Covid season this seems a reasonable assumption to make. Stats are sourced from lfcstats.co.uk
In terms of Champions League appearances in 2018-2019 Virgil Van Dijk played every single game, every single minute. Joel Matip started 8 games, whilst Joe Gomez 5 (coming on as a sub for 4) and Lovren (remember him!) started 2 (with one sub appearance). For this season's Champions League Gomez managed three appearanes before Rhys Williams stepped in (total of 6 appearances). Fabinho is our "VvD" constant playing in 5 games with Matip appearing twice. With the last 16 beckoning I expect Fabinho to play in every single CL game (up to the final) with Matip and Rhys on the bench.
We will know by end of January whether Klopp thinks VvD will be back as we need to register our CL squad. If he is back then that could be a factor that plays into whether we bring in a centre back next month. Judging by his progress, currently recovering as Ox did in Dubai, it is entirely possible we'll see our Vice Captain back. And do not rule out the possibility (even though slight) that the CL games are moved back due to the pandemic.
In the Premier League during 2018-19 the constant was Van Dijk (38 PL games). See below.
Premier League 2018-2019
| PLAYER | MINUTES PLAYED | GAMES STARED | STARTED |
| --- | --- | --- | --- |
| Van Dijk | 3385 | 38 | 38 |
| Matip | 1532 | 22 | 17 |
| Gomez | 1060 | 16 | 12 |
| Lovren | 985 | 13 | 11 |
So far this season Fabinho has been our rock having played Chelsea, Man City, Leicester and Tottenham starting 11 out of 12 games. Most of these as our centre back. Matip has started 6 out of 7, Nat Philips 2 out of 2 and Rhys 1 out of 1 with our Captain playing 45 plus minutes against Fulham after Matip's injury. If Matip can match his 2018-19 output then between Philips, Williams and Henderson we should be able to cover Lovren's 13 games.
With Thiago, Ox, Milner and Naby offering options back in midfield (and staying fit) I can see Jordan Henderson being rotated into the centre back position with Matip as we go deeper into the Premier League and Philips/Rhys being on the bench. Both Williams / Philips have already started 3 games with a quarter of the season gone – so already they're on track to hit Lovren's 18-19 stats though I suspect Henderson would be the default option as we play Big 5 matches away from home. But Rhys played really well against Spurs and to be honest would Lovren have done any better playing with Fabinho?
In our "Big 5" matches during the 18-19 season (Spurs, Arsenal, Chelsea and the Manchesters) our most favoured combination was Van Dijk and Lovren (4) followed by Van Dijk and Matip (3) and then Van Dijk with Gomez. A Gomez injury curtailed his appearances. This season I would swap out Arsenal for Leicester. The most obvious combination would be Fabinho and Matip (if fit) with more flexibility to swap Matip at home. We have played 4 out of 10 of the Big 5 matches (Anfield: Spurs, Leicester and Away: Man City and Chelsea). With Tottenham (A) and Man Utd (H) in January (and not facing RB Leipzig until mid-Feb we have Henderson as back up in the big games, which I think is as effective as Lovren. So I don't think we need to buy another centre back but…
My worry is the bed rock of Liverpool's campaigns has been Virgil Van Dijk playing in pretty much every game, every big 5 contest, etc. With Fabinho it worries me that we're expecting him to play a similar role. I question whether his physicality in this role will see him escape injury. Matip can still hit his 2018-19 appearance level and a combination of Williams, Philips and Henderson can cover the Lovren role. But I have concerns we're placing so much on Fabinho's shoulders. I think rotating Fabinho with Henderson might be answer, with a number of midfield options increasing. But then we need to consider the strain on Gini Wijnaldum (and the potential disruption if he doesn't sign a new contract though the signs so far is either choice will not see him lack commitment).
For me the most sensible option is not to sign a centre back. We may well have Van Dijk back towards the end of the season and if he plays even half a dozen games that serves a massive purpose as you suspect those games will matter. But if he cannot then signing another centre back does not make sense as it takes players months to settle into the system and tactics unless we bought a Thiago-level centre back. And those do not exist in a January transfer window.
I think we have Henderson as our fall back centre back if Fabinho or Matip cannot play. We already have Nat Philips and Rhys Williams who can step in either to start games or come off the bench. William's has not looked out of place in the Champions League and is a suitable replacement for Matip though the heat of the knock out rounds may require someone like Henderson to step in. The added bonus is we will have Thiago (I hope) fit for the CL run, which is absolutely massive if we want to win our second CL in three years. I honestly think he'll be absolutely fresh for the business end of the season.
So if we don't need another centre back what do we need? I think we need a little security in midfield. And without doing the analysis on our CL quota should we be considering (if permissible) bringing back Marco Grujic? He at least knows Klopp's methods, can provide cover for Gini and Henderson and is not really playing regularly in Portugal at FC Porto.
But Michael Edwards thinks more strategically. We do not need another centre back but more cover this season for Henderson and Gini but next season the option of replacing Gini. I don't think we have that confidence in Grujic and this is where the rumours are popping up about Renato Sanches. And he fits in the Salah-style untapped talent who went to a big club but didn't succeed. But I would not sign him permanently – if our quotas allow bring him on a season remaining loan agreement with the option of buying during the summer. Otherwise we have the emergence of Curtis Jones that might cancel that need or the ever present James Milner.
So I think the option is not whether we need another centre back. We have the players to back fill. I think if we sign a player its to cover two possibilities – extra cover in that DM / CM position and for the possibility of Gini Wijnaldum leaving us and having his replacement already in place. Either way we could take the risk and sign no one and wait till the summer.
5 – I.Wilson on the potential rebuild needed in the near future:
My view is that Thiago will be the last oldie we sign for a while – I understand arguments for Alaba I just can't reconcile his signing on the correlating wage with not offering comparable for Gini who has been on £75,000 a year for the last 4 1/2 years. To put that in context it is within £5,000 a week of Phil Jones, Lindelof, Fred, Daniel James, Tominjay, Greenwood as examples or at our club Milner £150,000 or Thiago (the same), Hendo or Fab – The issue is that for his career he has been relatively underpaid. I hope that we keep him so that this underpayment is remedied.
But either way we have too many key players whose careers will end over the next 5 years:
Salah,
Mane,
Firm,
Thiago,
Hendo,
Milner,
Wijn,
Shaq,
Matip,
Even VVD.
That's 10 of whom 7 are key first teamers who will no longer significant contributors over the next 5 /6 years.
So, we already are looking at them all phasing out in their later years or replacing 2 players a season.
Any more who are over 28 just further increases the problem.
I see our future key signings being kids from 15-19 to develop in the academy to replace them or 20-26 year olds to replace them with 6 years + in the team.
To a degree we have started to do this – Jones(19) is before long a 1st teamer, Neco(19) is already a squaddie, Kelleher(22) is likely our long term back up to Alli, Rhys(19) has staked a claim for our number 4 (CB) slot.
In addition, in recent years we have added Jota(25), Taku(25) for example.
The rest of the squad is relatively young :
28 – Alli (different in that Keepers careers often start later at top level and end later too.)
27 – Fab, Ox
26 – Robbo
25 – Minimino, Keita, Origi
24 – Jota
23 -Gomez
22 – Trent
21 –
I think that looking at that list we are already future proofing and generation planning as you would expect. So, I'd expect to see signings in the 20 – 26 brackets – One other thing would be with the filling of our squad with home-grown over time I do see the club being willing to pay more for the right player where they can get a decade from him.
Hence, why Haaland who has a £60m clause may be affordable if Klopp thinks he can fit the way we play?
Articles published since last Friday, with excerpts:
Saturday Dec.19th:
Why Klopp Is The Undisputed Global Master, by Paul Tomkins.
I just feel that you'd get sick of Guardiola, because he's brilliant but impersonal. Klopp is a perfectionist, but Guardiola feels like a manic obsessive. That's great when it's going well; less good when it starts to fray at the seams. Maybe that's also why it went wrong for Rafa Benítez at Liverpool, but he always had a lighter side, that a lot of outsiders didn't pick up on.
Then you have Jose Mourinho, who is not a modern tactical master (although has a bright new 31-year-old assistant), and who has always been great until the first signs of something going wrong; at which point he becomes like a firefighter with a hose full of lighter fluid. You feel that he will take everything down with him, as it burns. Is that ever worth the risk?
Even when it went disastrously wrong for Klopp in his final season at Dortmund, with the club (albeit unluckily) in the relegation zone at halfway, he turned it around for them to finish 7th, and the players never lost faith. That's quite remarkable in the modern day.
But even this was after three years of Bayern just taking their best players; imagine if Man City had been able to prise away Virgil van Dijk, Mo Salah and Sadio Mané in successive summers: even if Liverpool rebuilt with the money (if there was any and it wasn't just a Bosman, as I think they were for Dortmund to Bayern), it would just give City a huge boost.
Just five years ago, City could do this to Liverpool, just as Chelsea did five years before that, but they can't anymore.
Sunday Dec. 20th:
Post-Match Analysis: Crystal Palace 0-7 (SEVEN) Liverpool, by Daniel Rhodes.
Rather frustratingly, Crystal Palace were 'awarded' a big chance for Ayew in the 28th minute, but – once again – it was offside, and in this case the lino flagged as well! Opta staff are on a campaign to infect our big chances conceded numbers! I think Alisson just played on, without taking the 'free kick' so maybe that is the explanation.
The xG average across the six models is 2.77 – 0.44, and this gives us a 2.32 xGD which is the best of the season. Edging out the Leicester performance by 0.01!
Monday Dec 21st:
How Have Liverpool Coped With Injuries and VAR? Here Are Some Answers., by Andrew Beasley.
There are only six clubs other than Liverpool who have had more VAR reviews go against them since the start of last season than the Reds had between the away games at Everton and Brighton. Eight in six matches, when (to use an extreme example) Newcastle have had two in their 50 league games since the summer of 2019.
Even if you think all eight decisions were unquestionably correct – so if you're a rival fan, and hugely unlikely to be reading this, in other words – then at the very least you'd have to concede that's a lot of narrow margins to deal with in 540 minutes of play.
And I checked out of interest: Sheffield United and Wolves have had a VAR difference of minus four across a six game period before, but that's the joint-second most behind Liverpool, and obviously only half as many. It's a run the likes of which will probably never happen again.
Tuesday Dec. 22nd:
Liverpool's Centre-Back Situation – Stick or Twist in January?, by Mizgan Masani.
Aside from the above mentioned options, Liverpool do have 19-year-old Rhys Williams and a 23-year-old Nat Phillips as reserve options in the centre-back position. The former has played more than the latter, including in the big game against Tottenham on Wednesday where he did very well to handle the likes of Heung-min Son and Harry Kane. On the other hand, the latter had good games against Brighton and West Ham.
In terms of their attributes, Williams is more of a centre-back who suits the way Liverpool play – recovery pace, ability to step in and make tackles, bold on the ball and aerially strong. So though the player is still only 19, which is a very young age for a defender, he can be a good option for Klopp to use this season. With him playing, the Reds have conceded four goals in 463 minutes, at an average of a goal conceded per 115 minutes, keeping two clean sheets.
Phillips, on the other hand, is more of an old-school centre-back who lacks pace, but is aerially stronger than Williams, doesn't shy away from making tackles and is a safe passer of the ball. So he can also be a viable option, especially against opponents who don't have a fast forward line and depend on the physicality of their strikers.
Wednesday Dec. 23rd:
Kloppy Christmas, Some LFC Thoughts, And A Dark Night's Tale, by Paul Tomkins.
On the pitch, it's been another great month, with just the blip against Fulham and the meaningless draw against the Danes, which, alas, made it a hat-trick of knee injuries for the three first-team squad signings of the summer of 2020. (According to the catwalks of Paris, 2021 is going to the be year of the groin strain.)
West Brom are up next, on Sunday. The ghosts of Christmas past have returned with Big Sam and Little Sam back in the game, after 30 months on the sidelines. While I'm sure that most football people still pay some attention to the game when out of work, can they have been paying the right kind of attention?
I was introduced to Sammy Lee by Rafa Benítez at Melwood, and I'd totally forgotten about that.
Lee has had a great career in the game, but with him, aged 61, and Allardyce now 66, it feels a bit too old-school. A long-ball, set-piece manager has inherited a club of mostly smaller, technical players and been asked to keep them up. It feels like management by magic wand. No thought has been given to the way the game has gone, nor the squad that the one-dimensional Allardyce has been bequeathed.
Unless he can sign some giants in the January window (after a trip to Anfield), then it just seems bizarre. Allardyce, as I've said before, was quite cutting edge 15-20 years ago; but everyone else soon got on the ProZone bandwagon (with Steve McLaren was another early pioneer), and then moved ahead. Maybe it's a sentimental decision, for WAB to bring in a living legend; after all, in two seasons at the club as a player in the late 1980s he did once actually play a game (just the one, according to Wikipedia, albeit he was coaching and playing in the reserves). But this is a strange season, so anything might be possible.