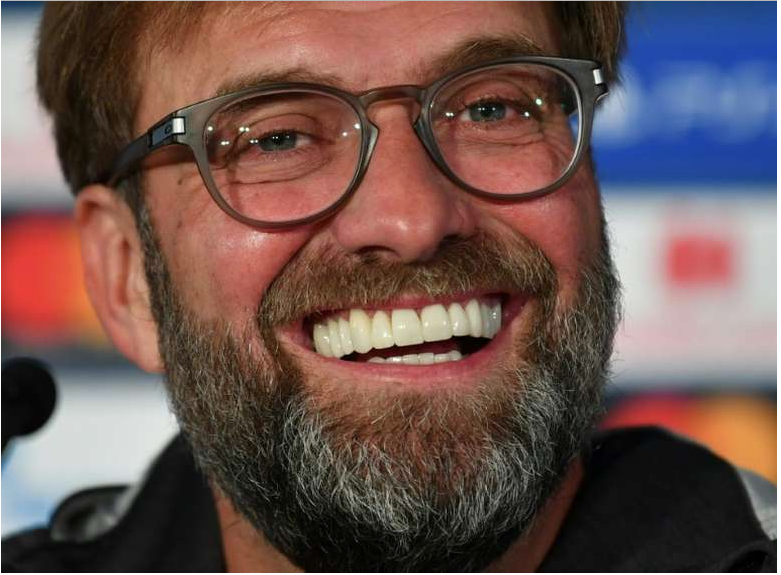 Jürgen Klopp, voted the world's best manager for the second year in succession, ended the week in which his team deservedly beat Spurs with the Reds' best ever away win in the league, 7-0 at Crystal Palace. Another all-time club record broken, along with all the all-team, all-eras English football records.
(My first away game was in March 1991, when the Reds beat Derby 7-1, for the club's best away result in 95 years. I was also at the 8-0 win at Stoke, but that was in the cup.)
It struck me this week, particularly after the chronic bad luck with VAR and injuries (most of the season, between 6-12 players have been out, half of them often world-class), and following the strangely lacklustre draw at Fulham, that Klopp remains head and shoulders above all other managers in one regard, and that's in part because he's head and shoulders above all other managers in a literal sense.
He can carry a club. He is a big man in all senses, and transmits authority, and even when he's losing his shit in some demented way on the touchline in the heat of the moment (screaming like a Bavarian banshee with the teeth of some prehistoric creature that ate its prey alive), he somehow tends to find a state of equilibrium soon after a game, and then is an almost Buddhist, Stoical philosopher in the buildup to the next game, with a ton of justified (and necessary) sporting optimism.
While both of my recent books have looked into Klopp's world-class delegation, how he manages the whole context of a club is different class. (The reason he can delegate so well, in addition to being so smart, is because he is not even remotely insecure.)
Above all else, with his tactical and emotional intelligence, the key is how he manages the mood of a club, which stems from two key areas: the players, and the fans. In the modern game, both of these are harder to achieve – players have far more power, and fans have far greater and wider platforms to voice their discontent.
This article is for subscribers only.
[ttt-subscribe-article]