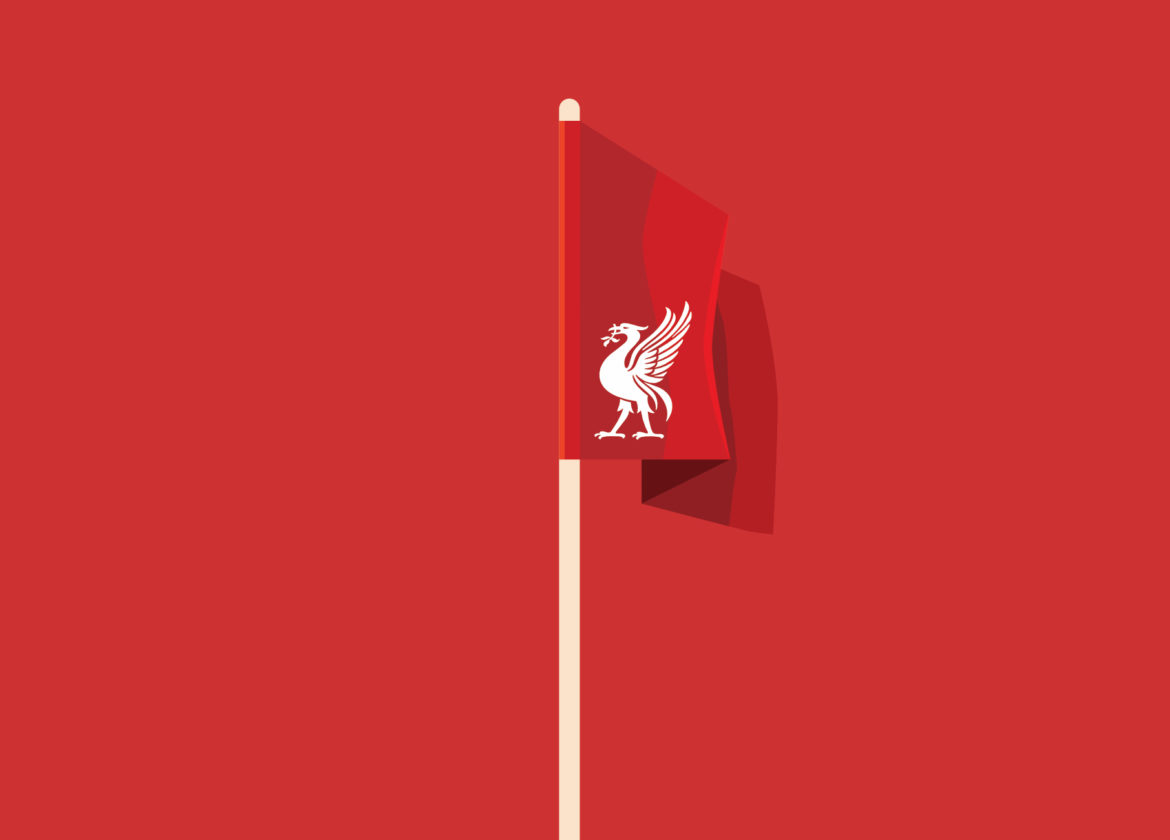 Not content with releasing Mentality Monsters in 2019 and Perched in 2020, I'm releasing another Liverpool FC book – albeit this one is a little different.
This is the work of The Tomkins Times' team, rather than a solo effort – and is about half the length of my previous two books, but in a format that means we can release further issues as the season unfolds, possibly to form a boxset once the season is over (if the season merits a special boxset).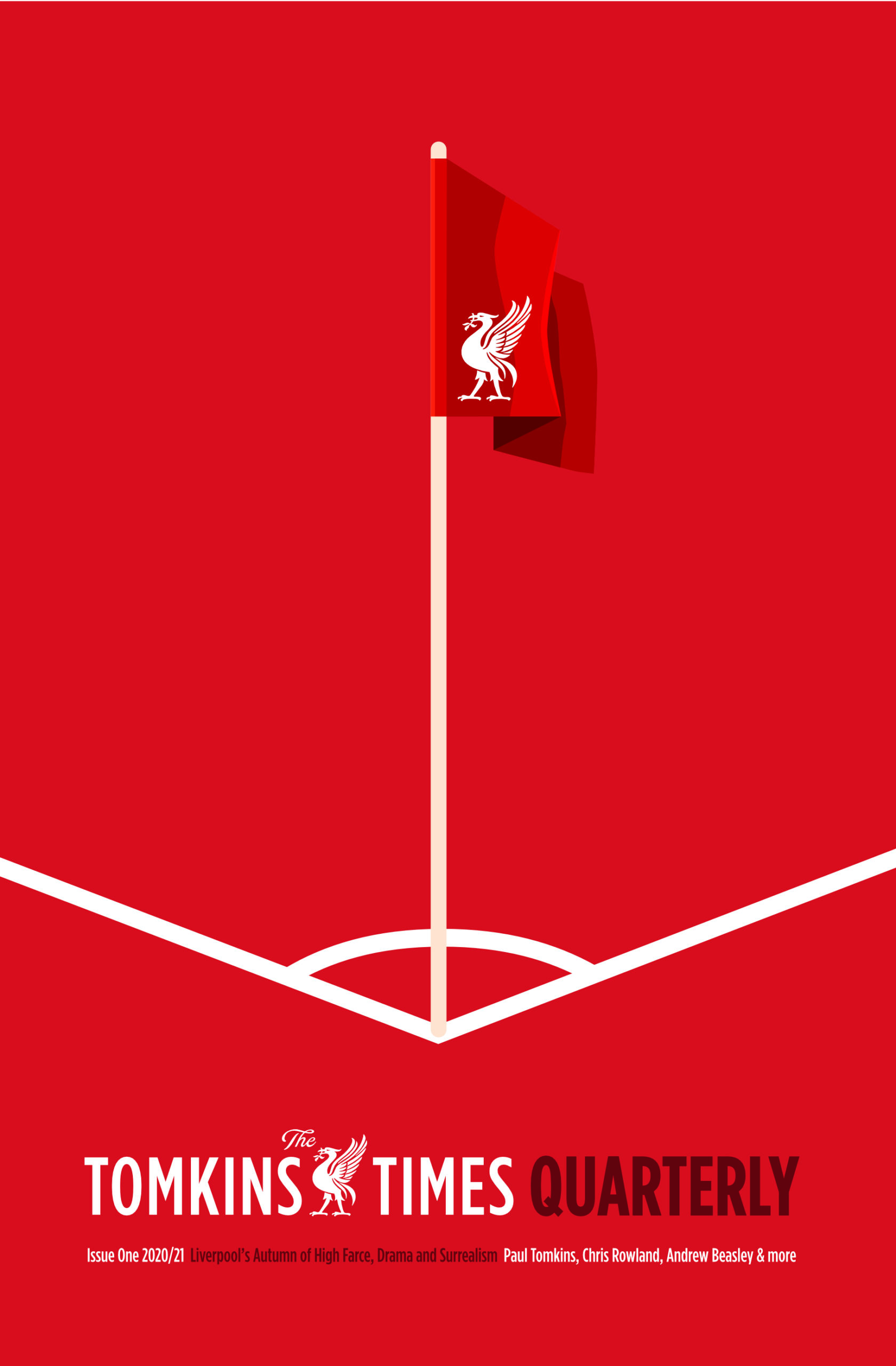 This inaugural issue of The Quarterly gathers together a batch of the best pieces published as the season unfolded, as well as several new chapters written specifically for inclusion in this book. I've written a new long chapter called "High Farce, Drama and Surrealism: 2020/21", that runs the rule over all the craziness and most of the goals, and both Chris Rowland and Daniel Rhodes have written new chapters on issues relating to the season so far. It all means that, for this week at least, it'll be the most topical Liverpool FC book around!
There's also an excellent new piece by subscriber and long-term match-goer Allen Baynes on his favourite season out of those he's been there in person to watch when the Reds were champions: 1963/64. At the other end of the spectrum, Andrew Beasley combines two of his TTT articles into one piece to highlight pressing patterns and the front and at the back for Liverpool over the past year or so. There are also a couple of my best pieces from the season so far, thrown in for good measure.
Bob Pearce, who co-wrote the book Talking Tactics with long-time TTT tactical writer Mihail Vladimirov (now working in Bulgarian football), has a fascinating piece on the five stages experts have identified for spotting decline in a major organisation, and Bob applies this business acumen to the situation at Liverpool in a brilliantly insightful way (hint: there's nothing to panic about, but in future, you may now know what signs to look for, and you can play a fun game taking the insights and applying them to certain other clubs). Mark Cohen wrote a wonderful season preview back in September, and it's worth reading again, first to set the tone for the rest of the book – as the starting point – and then to see just how much he got right (quite a lot).
There's even a wonderful piece – or rather, an article-length comment on the site that was worthy of inclusion – by subscriber Mobykidz that does well not to mention the events at Aston Villa whilst writing about his reaction to the events at Aston Villa. And if your team having a nightmare needs putting in perspective, Nabs Al Busaidi, intrepid polar explorer and Chairman of the Oman Official LFC Supporters' Club, shares the time he was arrested at a Middle Eastern airport, suspected of being a terrorist – and how the timing was really crappy, as Liverpool had a game on that night. 
So while the book deviates through some of the Reds' history, it's mainly about these past few months.
As the Introduction to the book explains:
The first quarter of the 2020/21 season was about as dramatic and incident-packed as any in living memory, especially when played against the backdrop of a global pandemic, with the campaign condensed into a much shorter period of time. Injuries, goals, penalties, controversies and shock results piled high across the division, as Liverpool sought to defend their title against the odds in the face of losing key players to severe injuries, inexplicable VAR interference and a schedule that pitted them against several key rivals and in-form teams.

This is the story – and analysis – of the first quarter, as told by the august (and in some cases, bald) writers of The Tomkins Times.

Warning: may contain Jordan Pickford. Safety precautions are advised.
The book is available only via Amazon, £5.99 paperback and £4.99 Kindle (although we are currently awaiting the Kindle version to be okayed by Amazon, and that should happen today). It will be available in the Amazon stores in America, Canada, Australia and other countries too.
This is due to there being zero upfront costs involved with Amazon (they print the physical copies on demand, and the Kindle version is obviously cost-free to produce), so we cannot lose money on the venture – just find out that we've wasted our precious time and effort. But we can live with that. 
We also now have a free newsletter via Substack that you can sign up for using the panel below:
Hopefully The Quarterly will sell enough to help give TTT another kind of revenue stream, and keep us going for a few more years yet. It's probably the worst time in history to launch a new book series/journal, but rather than ask for donations to cover our Covid-19 shortfall (and we appreciate a lot of people are struggling with income this year, not just us), it's something that those who can afford to, and are happy to do so, can pay for and get something to read in return.