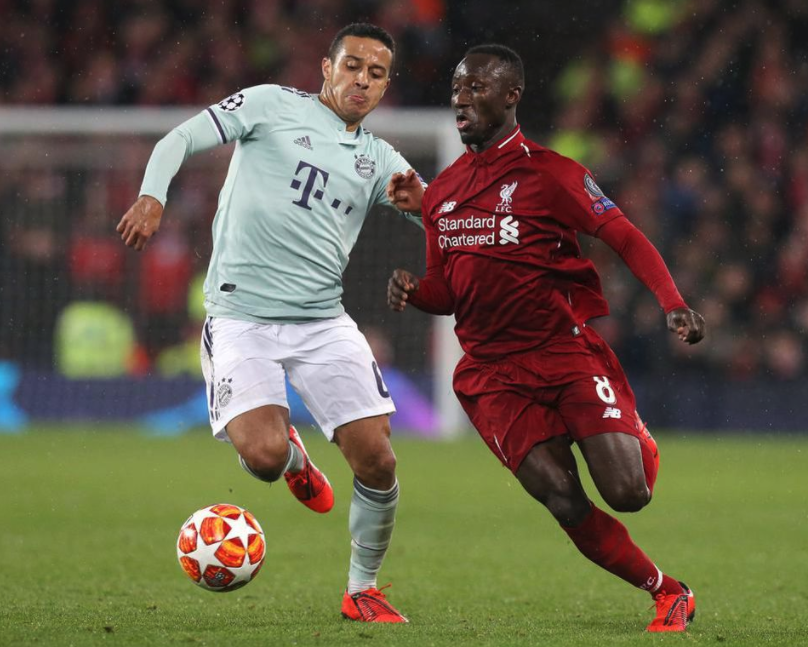 Best posts of the week, as chosen by Chris Rowland and Daniel Rhodes:
Here are some comments we've picked out this week:
1 – Stevenson1988 in the aftermath of the Leeds game:
I'm arriving a bit late to this party having spent the weekend away playing golf. I picked up the match situation at 3-2, which then very promptly changed to 3-3. I then checked who scored, and when. The hope is always that they had somehow gone 2-0 up but we had roared back to take the lead, so probably like everyone else my initial thoughts were pretty much unprintable. Then I started looking at the narrative of the game and it became obvious that Leeds were well and truly up for the fight – but then again why wouldn't they be? They've had a couple of promotion near misses in recent years but have now come up as champions. This was their first game back, against the PL champions no less, chuck in a bit of the old Liverpool/Leeds rivalry and it was their cup final. Then add in the absence of fans and it was probably as big a banana skin match as we could have faced first up. So what happened? This amazing team of ours found a way to win and but for some slightly wayward finishing and a truly bizarre decision by Oliver to disallow VvD's second goal; the end result could, and perhaps should, have been more clear cut.
I fear that too many of our fans now have the mentality that we should expect to win every game and that it's a disaster if we don't. Sadly sport, and life, isn't like that. It wouldn't have been a disaster if we had drawn or even lost the game. It would have been disappointing, yes, but this team aren't mentality monsters because they allow a setback to define them. They pick themselves up, dust themselves down and go again. I love watching top tennis matches that go the full 5 set distance – and particularly Andy Murray who just used to refuse to acknowledge when he was beaten. The thing is, once other players realise that you don't have the stomach for the fight they know that if they keep going you'll finally give up. Could any tennis player ever say that about Murray – even now with a new hip and somewhat off the pace he puts everything into the game. The same is true of our team. They don't know when they're beaten, they refuse to accept that the game isn't there to be won and just keep battling away – Saturday bringing another late winner to add to the roll call.
In some ways you could argue that Saturday's game was perfect for us. A really tough first game in defence of our PL crown – or in search of another PL title as Klopp would probably put it. If there were ever any thoughts of complacency (which I don't believe there were), those will have been well and truly erased following that game. A pal of mine asked me on Saturday evening what I thought Klopp would have been like with the players after the game. He's a Utd fan and I told him there would most definitely not be any Fergie style hairdryer treatment. There would, instead, have been praise for battling into the lead for a 4th time whilst acknowledging that one or two things could have been done better – although as Klopp said after the game, with players returning from all over the place having played differing systems; it was really no great surprise that they looked a tad rusty. They'll analyse things this week, work on the changes they need to make, and hopefully take Chelsea to the cleaners next weekend. The players who were great players a few short weeks ago are still great players now. No legs melting, most in the prime of their career and no hint of complacency anywhere to be seen. Instead of bemoaning the performance, in my humble opinion we should be prouder than ever that they were severely tested yet came through and won again. Surely that is one of the hallmarks of a truly great team?
2 – Madchenkliop on speculation about selling Brewster and Origi:
That 3rd point about the strong buyback clause being a serious option instead of a loan is an interesting one.  I do wonder what effect that would have psychologically on the player.  Would Solanke, for instance, have been more likely to play out of his skin in the hope of getting bought back by LFC because of a buy back clause or would he think he has more chance on a loan.  I'm inclined to think the loan is more motivating, but I guess it's possible that a club might make a special promise to the player in private, that they will buy them back if they reach certain kinds of target.  The player gets more first team minutes at the new club because they think they own him and are likely to keep him.  I'm not sure this would be allowed and I don't know of any examples of it happening.
I think it's also highly likely that some of the paper talk is about both clubs and agents just trying to get the best deal for players.  Brewster, as one of the most desirable assets at LFC, might be being used as a way to stimulate dialogue between clubs.  Origi likewise, might be happy playing the supporting role at LFC, but his agent wants him to get more money and is using the playing time thing as a bargaining chip.
I get the sense that Klopp himself encourages a completely all options are on the table approach in the transfer window as a means of trying to flush out exactly where each players head is at and their degree of commitment.  He is rigorous when it comes to trust and dependability as these are probably the most important qualities in defining the x factor in his uniquely dickhead free style of team.  His LFC play without worry about loyalty type shit.  This is the reason I can never like Sterling.  One whole LfC season was undermined by his lack of commitment.  Klopp would never have allowed that and it's a feature of his reign that we've seen none of it.
The equation is team unity vs star player.  I could easily see Brewster's agent and maybe Brewster himself, agitating in one way or another and making unreasonable demands.  Klopp, by making his public statements, is attempting to ensure that this potentially destabilising situation doesn't snowball into the season proper and it all gets sorted one way or another by deadline day.
3 –  Mark Cohen looks back to last Saturday and ahead to the rest of the season:
One thing I always find happens, and of course, its total human nature, is the knee-jerkism that occurs early doors in a season, when the entire body of work from the previous year/s is compared to the first round or two of the new season.
We all do it to some degree.
I enjoyed Toni's Guardian post from up top  – with its more sobering narrative explaining that Leeds largely got drilled on Saturday. Was a welcome dose of realism and fact to a game that has instantly been recognised as a seminal classic…
Anyway, having just said that knee-jerkism is bad, let me be a bit of a kneejerk myself now and make a few assumptions based on what we've seen so far in the league, and how this season looks to be shaping up;
Football without crowds will continue to produce moments of extraordinary quality, and this will (mostly) benefit younger and/or fearless players. As the unavoidable adrenaline rush that a crowd's expectant roar brings to a player as its reaches a crescendo cannot occur in empty stadia, so players can just get on with things like they are in training.
This is so different to normal professional Premier League football, and hurts the teams with players that handle pressure best. If you handle pressure well, your advantage is negated, as the pressure is generally much less. Liverpool are the best at handling pressure, the Mentality Monsters earning their title, and will suffer the most from the loss of crowds. Manchester City are poor at handling pressure, and as such, with little to lose in this metric, have an advantage.
Environmental football (VF) vs Ends (EN) football.  VF is catching on fast – expect teams with EN managers to battle. VF means a type of football where control is attempted over the whole pitch by the system – think Klopp style, whereas EN is the style of Ferguson and Mourinho (to a degree). EN relies on man managing a collection of players, hopefully very good ones with good attributes, giving them rudimentary tactics and letting them get on with it.
Lampard, Mourinho and Ole – EN.
Bielsa, Nuno, Wilder, Hassenhutl and Arteta? Very much VF.
Rodgers and Ancelotti, more VF, with a little EN.
My money is strongly on the VF managers to overachieve, and the EN's to battle. That's not to say they won't meet their objectives, but that the journey will be frought.
It would also appear, judging from the first round of fixtures, that VAR mentality of accuracy is filtering through to the refs a bit clearer now and I would thus think many more penalties will be given until defenders wise up and stop fouling.
I also think, crucially, that the fact there are a lot of VF managers in the league means that it will be much closer at the top (something I banged on about in the preview). Watching Liverpool struggle to contain Leeds runners through the lines should be put into context – Liverpool really do know how to defend, I shudder to think what might happen to a poor positional team like Chelsea against such movement. Also, think about the amount of times that Liverpool overloaded Leeds, only to be met with a good defensive cover. That is pure training – a good defensive system, making it seem like we have more room and better attacking prowess than was actually the case.
Ditto City, whose system is likely to be challenged in ways they are unused to this season.
Again, for my money, Liverpool are at a huge advantage in this scenario as we have multiple ways to score. Leeds managed to cut off most of our attacking lines, and yet we scored two set piece goals (non penalty), had one wrongly disallowed and also scored from a marginally offside situation due to our brilliant pressing.
It would appear that the team that would dominate this season would have to be very well rounded, as the league now has multiple good teams who can hurt you. Liverpool are by far the best balanced. Once we settle down, expect dominance.
4 – Mobykidz assessing the season ahead (and the bit already gone!):
If last season was about getting back on to our perch the next couple is about the act of perching itself.
Addictions. One game in and the internet makes it feel like months have gone by. We've managed to predict the league, players season form, our doubts and misgivings all on the basis of 90 minutes of football. Football feels less like a rollercoaster but a drug habit where without an end of season break there's been no chance to come down from up high or down low. No wonder we want to switch off or filter down the amount of commentary out there. It's too much at times and makes you forget that a game of football had taken place.
Imperfections. So it took a minute to register Liverpool actually won on Saturday. We scored four goals and Mo Salah scored three of them. We took the lead four times. Leeds were never ahead by the way. It's a funny old game.
However, if you read what is being written our defensive capabilities have been waning since February conceding goals at a "worrying trend" even according to seasoned watchers. Paul "Maveric" Merson is at it again with predictions on our league position based on one game. Perfection on a shoe string compared to our peers. What a rod to make for our own backs.
Conclusions. Apparently VvD needs "competition" to maintain his own high standards. Does anyone realise that bar the unfortunate mistake he scored from a corner with a header so powerful the keeper was blown over his own line? That Robertson, not Trent, took the corner beautifully for yet another assist? That Mane looked a constant menace. I think there were a lot of positives namely Trent, Henderson and Naby all starting and getting match fitter. Fab got some minutes and Matip is close too. Allison did not get injured like last year on opening day. Positives. Things that matter.
Expectations. Nothing is easy in this league and I recall how Ferguson's sides would grind out performances early doors to ensure a New Year surge as other challengers would fade. The season is a marathon. Klopp knows staying calm is going to be crucial even if results do not always go our way. In the end it's a competition not a coronation this team prepares for. We did look rusty but we have now gone 60 league games unbeaten at Anfield. I do not personally think Liverpool have a "free hit" this season. Klopp won't allow that. I think those outside the top six do have a free hit after we steam rolled everybody in the first half of last season. What do they have to lose against the Champions? Has everyone forgotten the game versus Southampton who opened us up again and again? The difference is we find ways to win. Leeds was no different. Win. Win. Win.
Integrity. My preference would be to keep clean sheets and score a bucket load. But it doesn't work like that. There's no groove we simply fall into. The players create their own on the training ground. Mo Salah looked sharp. Pundits said the same though some choose bizarre ways of expressing themselves. He was named in Garth Crooks' team of the week. But unlike every other player who had a write up Crooks used his 100 words to talk about how great Leeds were.
Now Salah scored a hat trick and an outrageous second. He undoubtedly was the player of the week but Crooks gave the bulk of his praise to Leeds. Why? I don't know. Maybe he's fed up of talking about Liverpool or we find another pundit who plays to the crowd. The words I use for that is lacking integrity in the work pundits do. It's an underused term these days because we don't trust anyone to frame such a concept in politics, sport or other areas because the mistrust we have of institutions that once we might have taken as a given. It's no bad thing. But I know what my parents taught me – and there are times where pundits sacrifice their self-respect and integrity for a headline. Notoriety trumps all.
Crooks is a decent and articulate guy. Read up on his background from what he faced as a player, his own education and presenting career. But little things matter. A team of the week where you name Mo Salah but use his slot to talk about Leeds is disrespectful. Rant over. It's the BBC after all that pays Gary Lineker over one million pounds to do what Des Lynam likely did for a tenth if that.
Moving on… I honestly do not know what will happen against Chelsea. Last season we won deservedly but if Mason Mount finished better it could've been a draw, which is by no means a bad result. The fact is nothing is won or lost right now. For me game 10 is the time to start drawing out a groove of where we might be headed.
Though last season was record-breaking and a breathless ascent to the PL summit the 18-19 season was even more amazing in terms of how close we got to winning the double. It's ironic how every pundit, and fans, forget we were one win away from it. For me this season represents an opportunity to aim in that direction. We're not demanding it but this team is capable of it. Whether we can will take a bit of luck but no one can say this is uncharted waters. Man City for all their spending and pundit fawning haven't got near to a domestic and European double. What about elsewhere?
Toffs. Predictably Everton watchers have started their mighty ascent into mediocrity with a stirring win at lowly Spurs. Isn't it amazing that having spent over £500m and not exactly bringing money in they struggle? Ancelotti is a wonderful manager. But Everton seems like a stop gap for many of their players.
The Others. Arsenal, Tottenham and Leicester are on trajectories that will see an intersection point for top six. At present Arteta has that honeymoon period and Rodgers started with a win. Spurs seem a busted flush though it only takes a couple of wins and all of a sudden you are on the march…to where who knows. Apparently Gareth Bale wants to come "home"? I thought he meant a golf course not North London. But each team will know breaking into the top four will be difficult. Mourinho looks yesterday's man. I bet Levy wished he got Ancelotti instead but he went for the Man Utd fix. There's always Scott Parker waiting in the wings! As for The Frank. West Ham's next manager by end of this season!
Cheaters. I spoke about Wolves and how well they are doing. To a degree I received some schooling on why that was with a certain big agent creating a supply of players "human trafficked" from Portugal. But they have a good manager and good players though through dubious means.
Cash cows. Man United is a club mired in debt and cash. The Glazers, as written on TTT, use it as their own bank to add debt, interest and secure loans. It's a club too big to fail but in the past several years that's exactly what it is doing. But as long as it generates obscene amounts of cash the Glazers will let Ed carry on. This is the same Ed who as a consultant made the United deal happen and waited patiently to take over from Martin Gill. Right now they have a good team but bang average manager. It's bemusing how a Pochettino has not been snagged – but do you think the Argentinian would be as subservient to the Glazers? No idea. Either way the hype around Mr Penalty taker – Bruno Fernandes – is papering over some major cracks. Long may it last.
Expectations….again.  We now face Chelsea and Arsenal. Some pundits will be relishing these banana skins. But in reality these are difficult games like last season. What good teams force you to do is find your match fitness and raise your level. There's no magic wand a manager waves. Again and again Klopp has said we work out solutions on the training pitch. And he always does. But it is never going to be perfect.  I am not going to judge Liverpool to a standard that does not exist nor I crave. I accept this is an imperfect team. What I respect is each player is learning and developing themselves to continuously improve. And that improvement has been harnessed by a world class manager to make us better every season. Why spend more money when you can demonstrate your existing players are capable of more. Finding Naby…Minamino…Eliiot. As Beez said Keita is on the edge of something special – when he plays we do not lose. Minamino could be our floating butterfly. Fabinho a playmaker. These are exciting developments that win leagues. Add to that Thiago and we have a player who'll not only add quality but in training make those he plays with and against better, something Klopp loved about Lallana. Curtis Jones and Harvey Elliot must love training because the senior players do too. Moving to a new training facility will reinforce FSG's investment in the team. Pundits gloss over that. The way to their hearts is to spend wads of cash on new players that give them more speaking points. Or controversy and scandal to keep them occupied.
Perching. The Big Red Machine simply focuses on the business of playing winning football. If other teams get better and beat us so be it. But our whole set up is focusing on ourselves and asking how do we get better every day in training. And because we have systems, processes, values and people in place who work really hard to do that we are where we are. On that perch. But how do we keep perching? All the work the club has done (stadium development, new training facilities, Klopp till 2024, Edwards' transfer strategy, bringing back Pep or recruiting his mate from Portugal, buying Harvey Elliot, world class analysts, etc etc) give us a great chance of "perching" and having something clubs cannot replicate. We don't just recruit outstanding professionals but outstanding human beings. That makes us a special club. And we will do something special this season too. There's so much to look forward to for The Big Red Machine. As said above, enjoy the ride. I'm a better person for it and adding the word perching to my vocabulary proves it. Ramble over.
YNWA
5 – Tattva on Thiago:
Apart from having a very sexy name, Thiago Alacantra makes a lot of sense to me.
If we take it from now, he's consistently played for a dominant Bayern team where winning seven titles and the CL may make him itchy to try something new. LFC may not find a future star in today's market so why not pay for an established world class player. At 29 he has a strong legacy, a four year deal sees us get the best of his remaining years before his legs may go after 33. By accounts he can fill in the Lallana and Millie role of consummate professional, which will also sit well with Henderson and the other senior pros.
I have no concern with wages to match our higher earners; he's proved his worth and no doubt his total income will be aligned to bonuses. We can't expect a superstar to come in under his worth but do dangle the carrot of good a bonus, which gives everyone the chance to earn more.
Finally his fee, I read, will be spread over the length of his contract and then add ons. This is great negotiating on our behalf. Daniel Levy is supposed to be a hard negotiator, but I bet if LFC and Spurs went head to head for Alacantra, Edwards would have gotten the best deal and got Levy to pay half the wages too.
Finding out that Ferguson had set up a deal for him in 2013 only for Moyes and then Giggs to veto it, thanks Krish for that info, gives this a funny edge too.
Most of our signings have taken time to settle in to life at LFC, to Klopp's methods and in team bonding, if we had waited for him free we'd have lost a year of his talent and bedding in time on top of that. Plus we haven't bought established players before so we have to wait for signings to turn potential into reality, the fact he may be able to slot in earlier really gets me excited about Alacantra.
6 – Jeff on FSG, spending when needed and the quality of Thiago:
Logically, winning the European Club Championship in one year and then the Premier League title for the first time in 30 years should convince everyone including the FSG out crowd that we are in a new era of Liverpool FC. The purchase of Thiago adds another example of this reality. First, how do you improve already an outstanding team? You find someone who is just about the best in the world at what he does on the pitch and in what he does on the pitch Thiago is about if not the best in the world at what he does.
Second, one must recognise that over the years people have talked about FSG and how FSG will spend money and I have tried with the example of Curt Shilling in Boston to point out that if Jurgen Klopp went to John Henry ans said we need this or that player or players to win John Henry would say spend the money. Thiago is in the Liverpool team to make it more likely than not over the next 2 or 3 or 4 years that Liverpool will win at least one and more likely than not multiple trophies in the competitions that matter.
Third, in the Thiago transaction I see why everyone including the FSG out crowd should be thrilled that, as Paul noted in his book Mentality Monsters, Liverpool have put in place a first class management team that actually knows what it is doing and time after time delivers the goods to the club at sane prices. Liverpool may well have lost out in the transfer market sweep stakes last summer and this summer but I would rather take where Liverpool finish in Europe and in the Premier League. If – and as always I stress the word if – reports in Germany say that Liverpool are only paying 5 million this year and 5 million a year for the following three the purchase of Thiago does not mean that funds are not available to bring in another player if there is one out there that Klopp and Liverpool want. I am not saying this will happen but I am saying Thiago coming to Liverpool does not mean the club has spent all that it might spend and it does  not mean that there is no more money in the cookie jar.
Sometimes in this world one sits back and contemplates something. I am curious to learn how Thiago will in face be deployed by Liverpool but I know Klopp and Liverpool have already figured this out and we will see what they in store for the opposition in the near future. Thiago changes Liverpool and a fit Keita changes Liverpool and all those teams in the Premier that think they have sorted Liverpool out are in for a big surprise.
Yesterday Paul as usual posted a first class piece of writing. The arrival of Thiago will change everything in regard to the prospects of Liverpool winning the Premier League and the European Club Championship. He made one prediction that I said to myself maybe and that is that Salah will score many more goals this season and I think with Thiago in the side this will in fact happen.
All I want is to see Thiago play say 25 to 30 games in the Premier League and Keita to play 25 to 30 games in the Premier League and for them to both be available for the later stages of the European Cup. If they are and Liverpool do not suffer a massive injury season this is going to be a very good year to be a Liverpool supporter.
Yesterday, I posted an interview in German with Jurgen Klopp where he opened up the possibility that he might stay in Liverpool past his current contract. Now, this has led me to contemplate the following question. Is Jurgen Klopp the best signing in Liverpool in years and years? I would say yes.
Articles published since last Friday, with excerpts:
Sunday September 13th:
Post-Match Analysis: Liverpool 4 – 3 Leeds Utd, by Daniel Rhodes.
Team Stats:
Twenty-two shots for the champions, more than three times as many as the champions of the Championship (six). Frustratingly, we only managed six on target. Even more frustratingly, we conceded three goals from three shots on target – so this season Alisson's save percentage is zero! I'm confident that will improve…
As you can see from the expected goal models, this match wasn't even close. We dominated all chance creation, although over 50% of the xG total in the value of the two penalties and according to 11tegen11 we 'only' managed 0.89 from open play.
Monday September 14th:
This Season Is A Free Hit For LFC – Enjoy The Ride, Or There's No Point, by Paul Tomkins.
Aside from being in a relegation battle playing utter dogshit (like, really diarrhoeal dogshit) long-ball football precisely a decade ago, it was easier, in many ways, when Liverpool were mediocre, perhaps a little bit rubbish.
You might move up the table a bit, or down a bit, but it was low-stakes; indeed, you could disengage, maybe not eve bother to watch a game now and again, with a legitimate excuse and zero guilt. It was numbing, and dull, and mildly frustrating, but after a while it didn't drive you distraction. Even up to about 2017, drawing at Stoke or West Brom didn't hurt like hell. It was just … meh.
But this is some new form of torture: where must-win is absolute, and not winning every single game of football is cause for rage, frustration out lashing out. No matter that no club has ever posted anywhere close to 196 points in back-to-back league seasons whilst winning the European Cup/Champions League; to have not beaten Leeds United would have been A DISASTER. 
If the hedonic treadmill – where we evolutionarily predisposed to having to keep striving (because that bison we just killed will not feed us forever) – just ratchets up so that there mere possibility of drawing two home games in an otherwise insane sequence of about 30 wins, we are allowing no tolerance for human error, bad luck, randomness or just having a bad day. It feels like mental Russian roulette, game after game. Half the people will be sighing in relief, the other half blowing their metaphorical brains out. 
Tuesday September 15th:
Why 2020/21 Will Be The Season Of Naby Keita, by Andrew Beasley.
Carrying the ball
The Reds don't carry the ball with their feet very much at all. There's far more detail here, but the crux of that previous article is that Liverpool dribble with the ball less distance per carry than pretty much any other big league team you care to name.
They do possess one man who can run with the ball though, and you'll never guess who it is.
(For this section and the next, there's a slight piece of cheating, but you'll see why. As Keita has only played the equivalent of 24.5 full league matches across the last two seasons, his statistics from his entire Liverpool career will be compared against the best from Europe in 2019/20. So it's not really cheating actually, just giving him a reasonable sample size.)
Wednesday September 16th:
Book Review – Shanks, Yanks and Jürgen, by Bob Holmes., by Chris Rowland.
Shanks, Yanks and Jürgen traces the direct lineage between the two messianic managers who book-end the modern era of Liverpool FC, as well as the dramatic history of the club in between, unparalleled in its spectacular peaks and equally deep troughs.
Why Liverpool Will Definitely/Probably/Possibly Win The League Again, by Paul Tomkins.
Thinking about it, Covid-19 is a double-whammy to Liverpool. Less successful clubs were due to receive smaller payouts, and Liverpool were due to receive massive payouts; but while those payouts were slashed, the Reds were still committed to the big wage bonuses that they rightfully loaded into contracts instead of guaranteeing big bucks to anyone who turns up at the club: the idea being that if you are successful, the money to pay those bonuses takes care of itself. 
And prior to March 2020, that was the most sensible way to behave. Indeed, it was the perfect model. And how many times in history has a club lost not just a few thousand fans from its regular turnouts, but 100% of them, for what could easily be a year?
Now clubs like Chelsea and Man City, who should not have earned as much money as Liverpool in the past two years, can ignore the financial constraints with a slackening of FFP during the pandemic to inject external money, so they can legally cover the shortfall due to excess billions sloshing around in their iffy owners' bank accounts/basements full of human-shaped gold (presumably cast in their own image). 
Other clubs are taking out big loans, to put this season's success on the "never never". While it makes sense to take a loan to cover any shortfall, they are taking out loans to make marquee signings – the Championship model of just throw money and more money at it until you get the rewards, and if you don't achieve your goals you're stuck with a ton of debt.