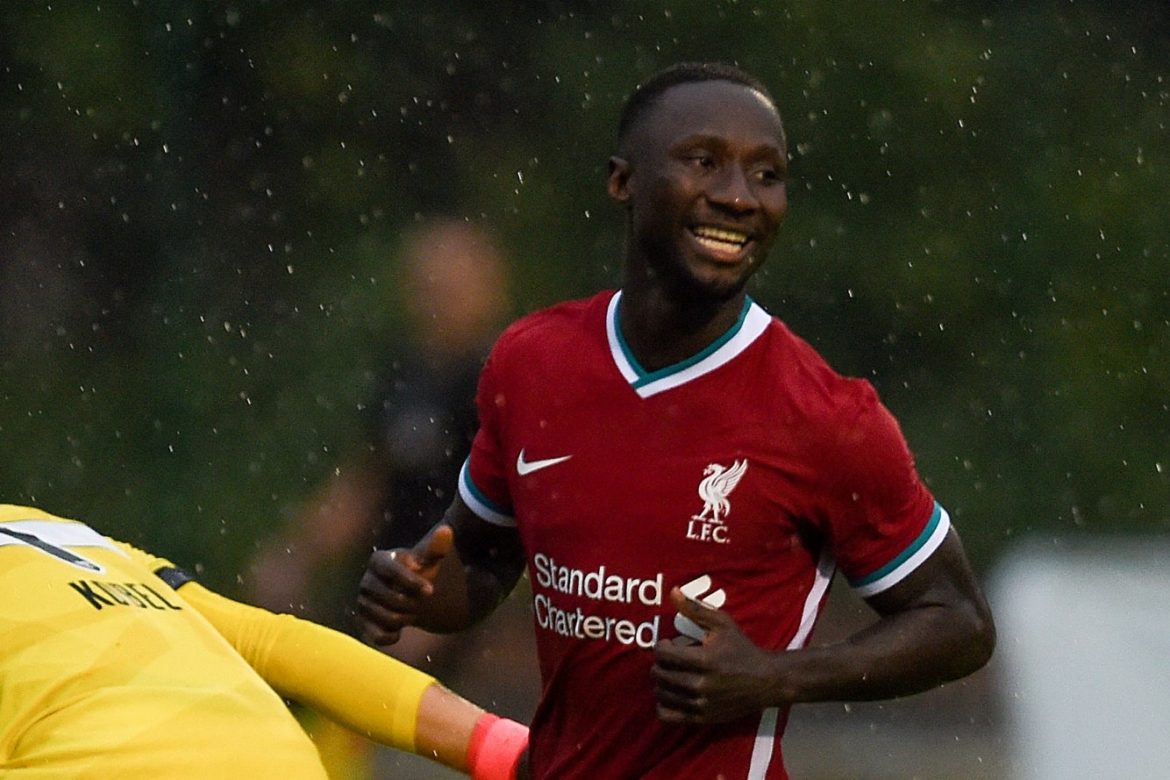 Ten years ago, if you had a list of how many chances each player had created, you'd be at the forefront of football data analysis.
Not any more. Increasingly weirder and more wonderful statistics are being produced all the time, which give us a greater insight into how a team functions and what their players do within their manager's chosen tactical framework.
On a personal level, as someone who enjoys looking into the numbers and seeing what they reveal, it's a golden age. And there has been a common theme in many of the articles I have produced over the last six months or so. There will almost always be a line which goes a little something like this:
Mohamed Salah/Roberto Firmino/Trent Alexander-Arnold (delete as applicable) leads the way on this statistic, but Naby Keïta would be high up in the rankings if only he played more.
It can't be an accident that Liverpool's number eight performs well in so many different aspects of the game, not least as we know for a fact that the club's head of research, Ian Graham, was hugely impressed by his numbers:
What scouts saw when they watched Keita was a versatile midfielder. What Graham saw on his laptop was a phenomenon.
It therefore seems worth pulling details from a host of recent articles and updating the figures to include the complete 2019/20 season to see what they tell us about Keïta. And if nothing else, if a central midfielder matches up pretty well to Kevin De Bruyne over the last two years, then they must be on the right track.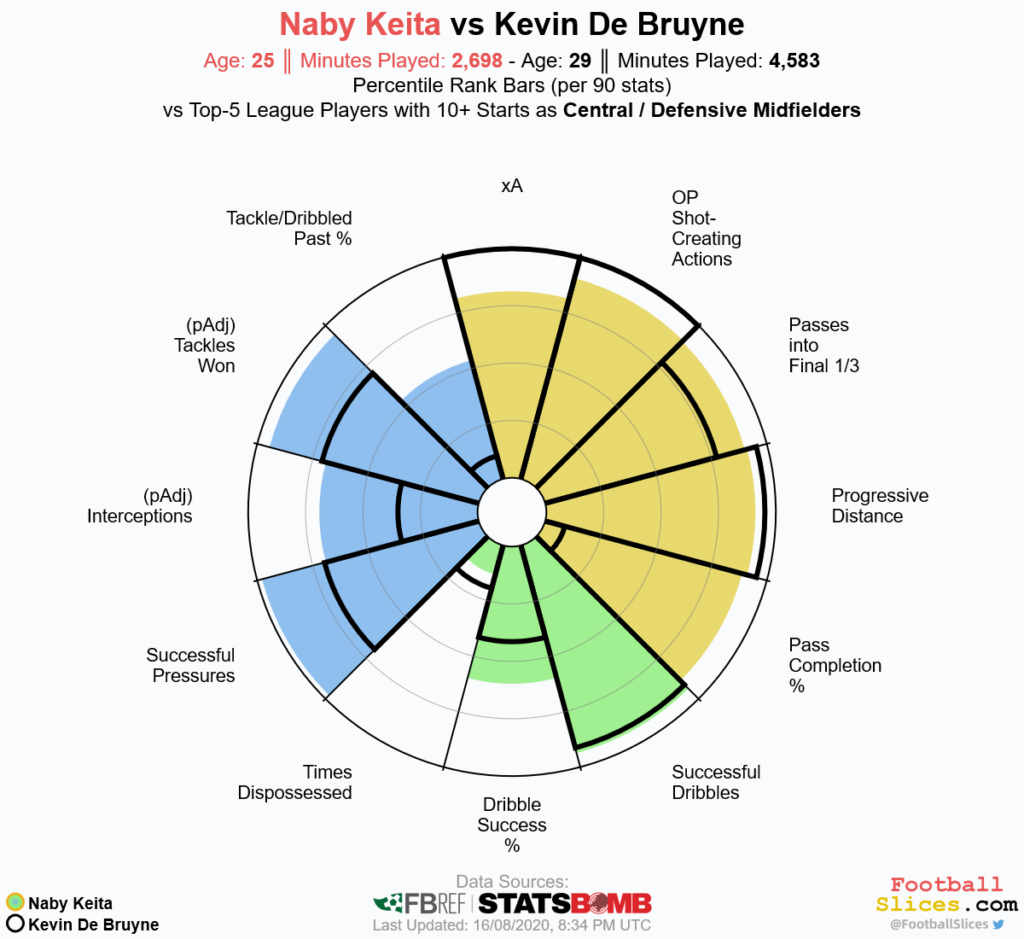 Before we go overboard on that, or anything which follows, we must bear in mind that Keïta has rarely been in Jürgen Klopp's XI for the toughest games. The former RB Leipzig man has made 25 league starts for Liverpool, and just four of them have been against other members of the big six. For the record, here is whom Keïta has started against in the Premier League.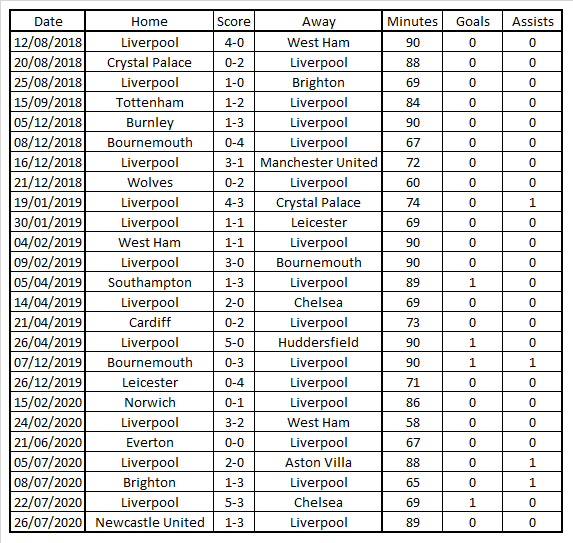 A kinder than average set of fixtures it might be, but a record of 22 wins, three draws and no defeats is still remarkable, particularly when 14 of the matches were away from home. So with his statistics given a sense of context, let's take a look at the strengths of one Naby Laye Keïta.
The rest of this article is for Subscribers only. There's a tab at the foot of the page if you'd like to sign up.
[ttt-subscribe-article]