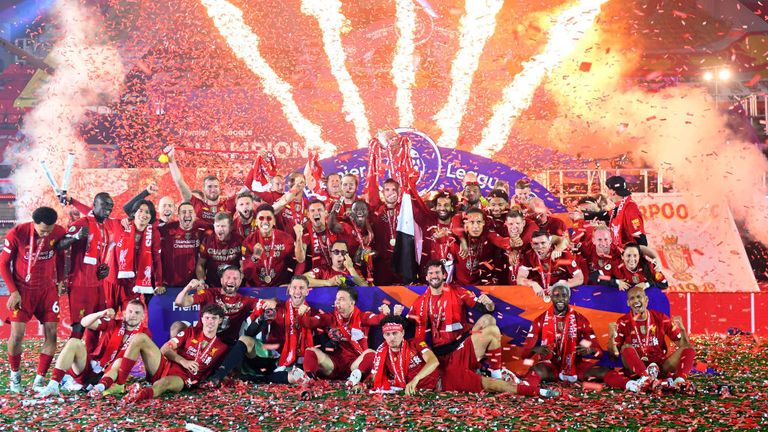 Before the first game, against Leeds, I sat down to write my season prediction, but with so much going on, including the new book and new ideas for the site for 2020/21, I never got to finish it. Then again, I don't make predictions as such; I just look at things like history, and the cost of a team, and its time spent together, and how adding several new players at once can either work or backfire, to guess what might happen, based on precedents. 
But every new season is random and unique. For example, sometimes adding a lot of new players at once, as this weekend's opponents have done, can actually backfire, initially at least. But sometimes it will work. How can we say for sure what will happen, when none of these actual players moving to this actual club were part of the precedent? 
You can look at the fees paid and say that these players will surely be hits; but while paying more for players will tend to get better outcomes than the 40-50% success rates of all transfers (AKA Tomkins' Law based on my study of thousands of transfers), it often only rises to about a 60% chance of clear success. Subjectively speaking, the 25 most expensive players (see list later in the article) when adjusted to current day money using our football inflation method (Transfer Price Index), 12 are a mix of flops (Andy Carroll at Liverpool, Shaun Wright-Phillips at Chelsea) or, at best, very mixed bags (Mesut Özil, Paul Pogba). I made only 11 of the 25 'raging successes', where the big fee was entirely justified. 
Now, one game into the season, I assume that not a lot has changed from a week ago, when I started writing this article; indeed, the Manchester clubs have yet to even kick a ball. Liverpool and Chelsea, who meet this weekend, both won, so there was no shock defeat to turn those tipping one likely outcome a few days earlier to panic and totally reverse their calls based on the tiny sample of one game. That said, it feels like there has never been less room for a bad day, a wobble, a blip; in the past, all champions had blips, whereas a blip for Liverpool in the first 27 matches of last season was drawing a single game.
This article is for subscribers only.
[ttt-subscribe-article]