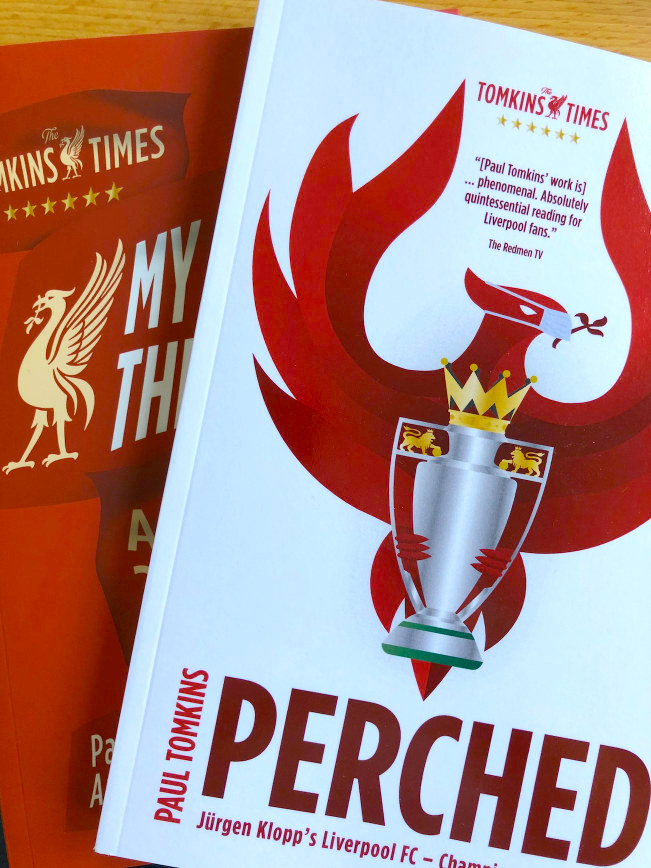 While no season can be written off as not mattering, it's also true that all outstanding runs come to an end; and the more outstanding the run, the more likely it is to last a shorter amount of time, otherwise it wouldn't be outstanding. 
Great teams often flit between outstanding and being merely "very good", perhaps with the occasional downturn below that. Success is never constant; even the Liverpool dynasty of 1973-1990 had intermittent disappointing campaigns, as did the dynasty of Manchester United from 1992-2013. Having a below par season is not an automatic sign of problems or decline; sometimes it just happens. It doesn't have to be anyone's fault. 
No one at Liverpool will give less effort this season, and indeed, I think the team can get better, for reasons outlined in detail in Perched: Jürgen Klopp's Liverpool FC – Champions Of Everything. But even if Liverpool do get even better, it doesn't mean that results always follow in a justified manner. Leeds almost stole a draw at Anfield, after all. And perhaps the lack of fans will start to really wear the players down – although they may also adjust to it over time. 
While Manchester City "won" last season on xG, Liverpool were doing enough to deserve to win virtually every game, with no 8-0 thrashings dolled out to make the xG and goal difference look better when it was still only three points at stake. Indeed, as discussed on these pages and in the new book, Liverpool were far superior to Man City in game states where they were trailing; City were great when 3-0 up, pretty poor when one goal down. City lost nine games because they crumbled when losing.
Liverpool were excellent when the scores were 3-3 against Leeds, and while the defending was a little lax (nay rusty), Leeds scored from pretty much their only attacks. Based on xG, this was a 3-0 win to Liverpool; Leeds took three virtual non-chances (with shots that would usually need to be hit thirty times to end up with three going in), due to some great finishing. The game could have ended 3-3, had Michael Oliver (literally almost the only referee to give big decisions Liverpool's way at the Kop end since May 2017) not been referee, but the xG result was a hammering to an otherwise spirited and impressive Leeds. 
(Martin Atkinson would probably have sent off Fabinho for diving after he was booted up into the air, and given Leeds a penalty for their own player's handball as Mo Salah's shot seared towards the top corner.)
Also discussed in more detail in my new book is the science of teams, and how academic studies have shown the peak performance period for all kinds of teams – ranging from surgeons to pilots to sports teams. The best teams tend to continue to improve for four years, due to shared experience, before perhaps going stale; but interdependent "wavelength" understanding can be more powerful than any new transfer, even if new transfers can also provide a boost. This Liverpool team is mostly 2-3 years old, as a unit. It also has an average age (26-27) that suggests no sudden decline, and no single first XI player is in the melt-zone of 31+, and no raw rookies are in the side either. In many ways (if not all ways), the team remains perfect. 
Teamwork is an art that takes time to perfect. And no one in world football does this better than Jürgen Klopp. This is team constructed mainly between 2016 and 2018, and its cohesion is showing.
One player whom I felt could get better is Mo Salah, and …
The majority of this article is for subscribers only.
[ttt-subscribe-article]