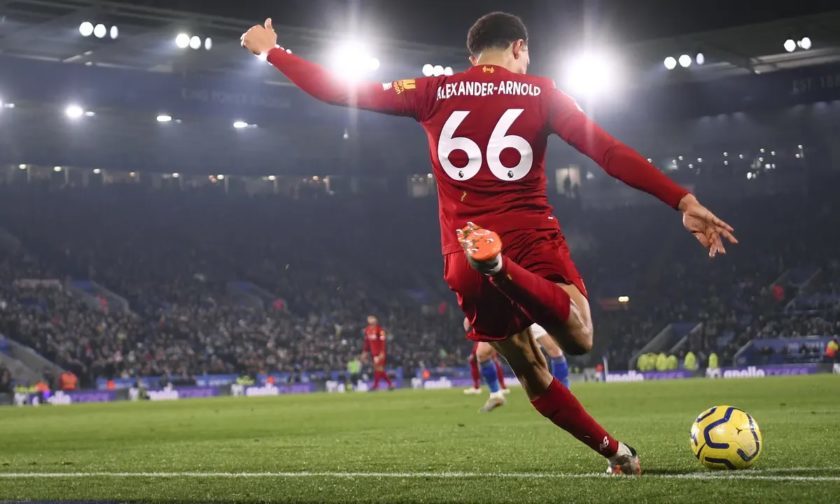 Statistics compiled on June 16.
When you spend your time combing through pages of football statistics, it always catches your eye when your team or one of their players is top of a chart. This is especially true when it covers Europe's big five leagues; I can still recall noticing Liverpool had the second highest proportion of touches in the final third, or shots in the box, in the top leagues and both of these examples occurred at least seven years ago. You don't forget.
But what about if they're rock bottom? It will probably prove to be even more memorable, and particularly when it's the current iteration of Liverpool, who have won 27 of their first 29 league games this season.
What? How can they be bottom of any list?
Before you panic, it's not a chart of any serious consequence. It may be one of interest though. The table in question looks at how teams progress the ball up the pitch, using Statsbomb data on FBref.com.
They have a statistic called 'carries', and they measure how far each one lasts. Their full definition is:

In 2019/20, Liverpool have made the eighth most carries of any team in England, Spain, Germany, France or Italy. The total distance accrued from these is the 10th most by the same 98 teams.
However, they also have the sixth highest possession average, so it makes sense they move the ball around quite a lot. When you divide distance by carries, you find that Jürgen Klopp's side move the ball by dribbling the shortest amount on average of any club from the big leagues. You can see why this proved eye-catching.
What's more, when I added the data from 2018/19 to the spreadsheet, last season's Reds' average was even shorter, and the lowest figure from the last 196 team seasons in a top league. The obvious assumption was that the figures from 2017/18 would be similar too.
Not even close. Liverpool's average from 2017/18 was just inside the top third of the chart. So what happened between that season and the two which followed?

This rest of this article is for TTT subscribers only.
[ttt-subscribe-article]