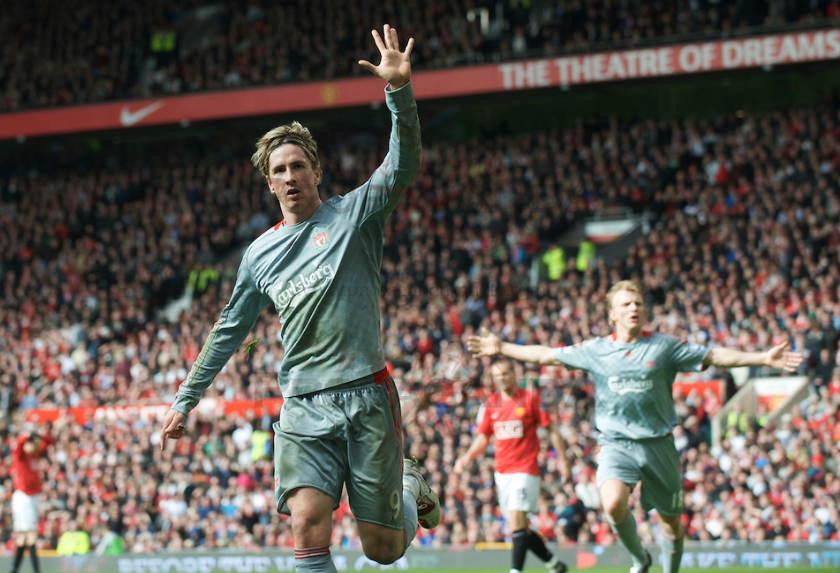 Posts selected by Chris Rowland and Daniel Rhodes.
The idea of this round-up is to give you all some idea of the range of debate on the site. If you'd like to be part of our troll-free community, there's a 'Subscribe' tab at the very bottom of the page.
1 – 5537will on a rant over the international break; that was BEFORE Mane's finger break!:
Whilst we're on the subject of managers from other teams, we've now got Southgate having a whinge about the PL not being knocked back a couple of weeks due to the World Cup.
Perhaps a more pertinent question is why tonight is the fourth England match since the start of the season, in the second international break of a season that's 8 games old.
I love a World Cup/Euros, it really makes a summer and though I don't really care when England go out, I'm behind them in the same way that I'm happy when I see Danny Ings score or cheer when anyone beats Man Utd.
But the powers that be need to realise that people don't care about international football in the way they did 30 years ago. It's just not the same anymore, people don't really care that much about qualifiers and watching your star players get injured on international duty, (It ALWAYS seems to be on international duty), whilst Engurland grind out a 1-0 over Moldova is one of the most irritating aspects of modern football. As is the fact that all England fans seem to support Chelsea in their spare time.
Another note, and apologies if this is a bit salty for Monday morning, but Southgate needs to calm down a little bit. He took an average team to the World Cup quarter finals, which is 100% an achievement, however they beat no-one of any quality on the way. In fact I think you could probably argue that England haven't beaten anyone they weren't expected to beat in a meaningful game, since Argentina in 2002.
Apologies for the rant, but I needed to get that out..
2 – TerryD on the van Dijk effect on the Liverpool defence:
Virgil van Dijk is a Colossus, what a difference he has made. This is the best Liverpool defence in a very long time, better than Rafa's defence, and probably better than any Liverpool defence in the Premier League era."
Anyone and everyone.
So how good is this defence? How do you measure how good a defence is? The modern answer is to use xGA. But that stat, based on positional shot data, is not available for the great Liverpool teams of the past. The only stat that we have to compare defensive quality across time is goals conceded.
Here is a tweet from Ged Rea, the LFC statistician, after the Premier League game against Man City on 7th October:
@LFC – only 3 goals conceded in opening 8 league games. Equals club record previously set in 1978-79.
In my youth I stood on the Kop and watched Paisley's  1978-79 team win the league. They were a fantastic team: Dalglish, Johnson/Heighway, Souness, Ray Kennedy, McDermott, Case, Thompson, Hansen/Hughes, Neal, Alan Kennedy, Clemence.
So I decided to take a closer look at the numbers. The following table lists Liverpool's top 10 defensive league seasons in the top flight (first division and premier league, 1894 to 2018), showing the lowest goals against after 8 league games.
Table: Top 10 Best LFC Defences at Game 8 Lowest GA
This season is the second best defensive start to a season in Liverpool's history. The second best since 1978-79, that season has the same goals against at game 8 but I've ranked it higher by virtue of a higher win total (and goals scored). The table also shows the final position that the team finished in the league that season. The 1978-79 team won the league by 8 points with 68 points (at 2 points per win in a 42 game season) and with only 16 goals conceded all season; Liverpool's lowest ever goals conceded total.
In 1978-79 the defenders who started all 8 of those games were: Clemence, Thompson, Neal and Alan Kennedy. In 2018-19 the ever present defenders are: Alisson, van Dijk and Roberson.
If Liverpool avoid conceding a goal against Huddersfield Town on 20th October it will be Liverpool's best ever defensive start to a top flight league season after 9 games!
In the space of a few months we've gone from lauding an outstanding attacking performance in the league in 2017-18 – Mo scored a record breaking 32 goals, Bobby scored 15 and Sadio scored 10 – to lauding one of the best defensive performances in 2018-19. On top that we have more strength in depth, as Klopp seeks to find the right balance.
PS. Another measure of defensive resilience is clean sheets. Liverpool have now gone 9 consecutive (cross-season) league games at Anfield without conceding a goal. The last goal conceded at Anfield was against West Ham in February 2018.
This equals the record nine- game sequence in 2006-07, starting in November 2006 against Reading. If Liverpool avoid conceding against Cardiff at Anfield on 27th October then this will set an all time record of 10 consecutive league games at Anfield without conceding a goal.
The ever present defenders in that 2006-07 run were Carragher, Finnan and Riise. In the current run the only ever present is Colossus van Dijk.
3 – Rafawasthebosphorus responding to Andrew Beasley's article showing Liverpool's key stats this season so far:
Really fascinating stuff as ever
Key for me is that it highlights just how dependent we are on Robertson to make the links into the front 3. In a 4-3-3, which we play as 4-1-2-3, then the '2' really have to work as chance creators. With Lallana injured, Coutinho (& Can…) gone and Keita not yet operating at full value, we are really struggling to get the right level of penetration through the middle.
We need some combination of the front 3 to pick up their own interactions, put a chance creator in the '2' and keep pressing on from FB.
It's a weird one: on the one hand we have 12 points and a decent position in a tough CL group. On the other hand, we're clearly not operating at full pace.
Similarly, amongst the marginal hires Shaq has really done well and Studge has also been like a 'new hire'. But (Allison excepted) the big new hires have mostly not had the hoped-for impact: Keita is showing flashes of excellence but nothing more and Fabinho isn't even on the pitch.
Odd season. Will be key to see how this changes as the opposition gets weaker.
4 – DonnyG on going behind enemy lines:
I've sat with the 'enemy' twice in my lifetime as a football fan, once as a naïve 12 year old (I semi-supported Luton Town back then) with a bunch of Spuds at the Lane in '84.
A neighbour thought he'd do the neighbourly thing and treat this kid to a day out at the match. So, I'm stuck in god knows what end with several thousand noisy North Londoners when what I vaguely remember happening is an equalizer by Ricky Hill. Cue jumping up and down like a loon, stripping off my jumper to reveal a vivid orange-and-blue sleeved Bedford Trucks-liveried LTFC home shirt. Didn't go down that well. Was asked to leave. Never liked that shithole, anyway.
Second time, my brother-in-law (who is a huge Millwall fan) agreed to take me to watch the League Cup game in 2004 at The Den. Think that was the one with a little bit of crowd trouble. Oh, hang on, that's ALL Millwall games…silly me. Again, hard to remain tight-lipped but I learned a valuable lesson 20 years previously and also learned never to go to yet another shithole like The Den again.
5 – Chris R on the rivalry between Manchester Utd and Liverpool:
There was no hatred at that time and I can't really remember where it has come from (for me).
Oh it goes back a lot further than that Nari. There was no love lost in the 1960s, when the Utd of Law, Best and Charlton shared only 50% of the trophies with Liverpool but hoovered up 100% of the headlines! And by the 70s, as our ascent mirrored their descent, including relegation, their resentment grew and grew. They ceased to be relevant for a long time as we won everything, but we still detested them – as I always say, it's nothing to do with jealousy, we hated you long before you got famous, even when you were shit!
The animosity from them towards us was far stronger, because we hogged the success rather than the headlines. It was us being talked about in the way they wanted them to be, ie the team to beat.
Utd attracting headlines goes back even further – there's a Liverpool Echo piece in the early 1950s talking about the 'inexplicable' amount of media attention that lot from the other end of the East Lancs Road were getting – that was before Law, Best and Charlton, before Munich.
Resentment between the two cities goes back to both being northern powerhouses before that phrase became a modern parody, with all the raw materials – basically cotton from the other side of the Atlantic – arriving at Liverpool docks before being taken west along the Lancs/Yorks corridor. Liverpool docks started imposing swingeing tariffs or being on strike, or both. Manchester decided to cut Liverpool out by funding the construction of the Manchester Ship Canal which would allow the ships right into the heart of Manchester at Salford Quays (and which club is right by that?) to unload there – no more would they be held to ransom. So to Liverpool, Manchester were strike-breaking scabs who knew no better, and to Mancunians scousers were both exploitative and work-shy.
And thus the enmity was born. And the two larger and more successful clubs in those two cities began an intense rivalry, as, despite the occasional flurries by the two cities' blue contingents, generally they've had to live in a red shadow.
Articles published on the site this week:
Saturday October 13th:
Saturday, 3pm: A Requiem (Joys and Sorrows),by Paul Tomkins.
Monday October 15th:
My Day With the Enemy – Man Utd v Newcastle Utd, Oct.6th 2018,by Richard Gwynne.
Tuesday October 16th:
My Day at the Match – Liverpool FC Women v Yeovil Town Ladies FC, by Matthew Beardmore.
Three Years of Upward Liverpool Projection And Soaring Hope,by Paul Tomkins.
Wednesday October 17th:
Liverpool's Hardest Start to a Season Ever – in the Latest Data Visualisation,by Andrew Beasley.