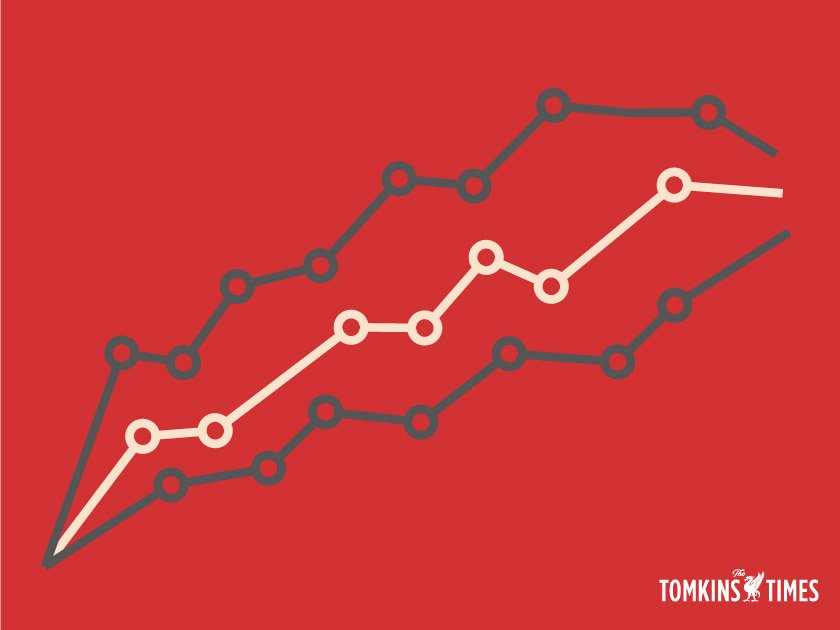 Episode Two
Please be aware that while the visualisations work on mobile devices, they obviously look better on a larger screen. To view the charts more clearly, either click the icon in the top right corner, or the bottom right to go full screen. You can also right click on the charts and select 'Show Data' if you'd like to see a simple table of the stats contained within. Each chart has an 'i' in the corner – click that for an explanation of the chart. Finally, be patient – there's lots of charts in the article so they can take a short while to load.

We launched our new data visualisation round up last month (here) by looking at how Liverpool had performed in the opening four matches of the 2018/19 season. The seven games since then have been considerably tougher, so bear that in mind throughout this article. It will be interesting to see what the data can tell us about this period. Stats are scarce for the Carabao Cup loss to Chelsea, so the chance creation combination chart is the only one which will include that match.
Expected goals
Liverpool's underlying performances merited 10 points from their opening four matches, but they actually amassed 12. Did they get what they deserved in the games since the last international break? This chart has been amended since last month; the colours now denote the result, and all markers are the same size.
As the colours illustrate, none of the results so far this season have been wildly off. The Leicester match should in theory have been a draw, though the vast majority of their xG came from Alisson's error and they created little of note otherwise. Similarly the Reds should've lost the Manchester City game, but the penalty was missed and they got away with it. Ignore the spot kick, and the contest was essentially a dead heat. As for Napoli, let us never speak of it again.
The rest of this article is for Subscribers only. There's a 'Subscribe' tab at the bottom of the page if you like the thought of more content like this.
[ttt-subscribe-article]