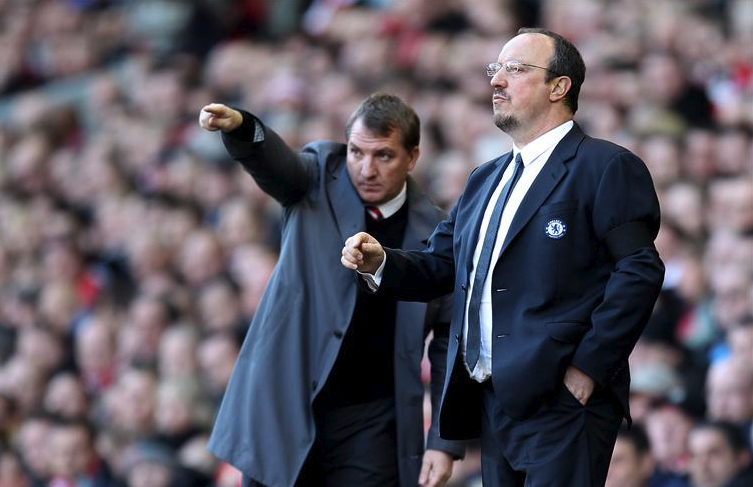 This week's posts selected by Chris Rowland and Daniel Rhodes.
This gives you some idea of the range of debate on the site and the type of articles published. If you'd like to be part of our troll-free community, there's a 'Subscribe' tab at the top of the page. 
1 – Divilmint's thoughts on Man City clinching the title:
Congratulations City. You soared to the title playing absolutely magical football and are the envy of every football club in the land tonight…….Except for one.
You took the title winning blueprint of buying the best possible players for each position, tore it up and rewrote it to involve paying cringe-inducingly embarrassing amounts of money for each position. You took the problem of diminishing returns, a problem which has plagued the super rich clubs for years, and solved it by throwing even more money at it. Such a simple and elegant solution. Kudos. I bet every club in the land wishes they had your money…….  Except for one.
The title was in the bag since before Christmas. You made it look easy. I bet you have that same satisfaction you get when you win the league playing FIFA on the playstation on easy mode. It must be as rewarding as thrashing the kids at trivial pursuit, or leaving that Vauxhall Viva trailing in your wake when you pull away from the lights in your Ferrari. I reckon every club wishes it was as easy for them as it is you…….  Except for one.
You are feared. Everywhere you go teams shut up shop and fans hide behind their sofas. You dismantle teams with such ease that the opposition feel they are 2-nil down even before you get off the bus. You strike terror in every ground you go to…….  Except for one.
There's one club that doesn't want what you have. There's one set of fans who would choke on the taste of victory if it weren't seasoned with blood sweat and tears; the opposition's and our own. There's one club who believes you are not the messiah, just a very entitled boy with some very expensive toys.
And we are coming for you. Man City, arguably the greatest team the premier league has seen, we are coming for you. We are not as strong as you yet we sit above you in the 2018 table. Your medicine is stronger than ours yet when it mattered we beat you three times on the bounce. You are the finished article, the billion dollar footballing evolutionary pinnacle, the if Carlsberg did football teams led by Guardiola, the modern day footballing Galileo…. We are two decent players carrying a bunch of mid range/bargain basement misfits led by a goofy German cheerleader advised by that weird bloke with the dodgy haircut…. But we believe in each other.  And we're coming for you.
So enjoy your title. It's always refreshing to get exactly what you paid for. But don't get comfortable. Don't get carried away. It's over. We've shown the world how to beat you. Next season they won't be hiding, they'll be going for the jugular. Still…..you are the mighty Man City. Let them try. You really don't have to worry about those guys…….
…….Except for one.
2 – Jeff trusts in Klopp in this summer's transfer market:
I have no idea in fact how much money Klopp has to spend this summer; I have no knowledge in fact who Liverpool are taking hard looks at; I have no knowledge in fact where Klopp would want to strengthen Liverpool; and I could go on and on but I hope I have made my point. There are players all over Europe who I think have talent and who would fit into how Klopp wants Liverpool to play but any more than that I simply cannot say. For example, I would not fall over shocked to see a player such as Dahoud who it seemed Klopp wanted badly leaving Dortmund and coming to Liverpool but on the other hand, I have no knowledge if Dahoud will be leaving Dortmund or if he is actually available. I have seen rumor after rumor that Klopp rates Max Meyer and everyone here knows I rate him but I have no idea if Liverpool will seriously pursue him and if there is a chance of his coming to Liverpool.
Klopp and the transfer decision makers have done an exceptional job in bringing in players since Klopp arrived. For the most part Liverpool have no pursued flavor of the months and the record of success in bringing in players who have proven to be quality Liverpool players is at leas to me down right amazing.
It is fun to speculate on players and I am always appreciative when a player I had not paid much if any attention is brought to my attention and it is always fund to think about how this or that player might fit inot Liverpool or not but one must always remember than in speculating about possibly transfers that you are speculating.
To me the only reality of this upcoming Liverpool transfer activity that I am confident will happen is that Klopp will bring in players he wants. Beyond this I really have no idea how much he will spend or where he will spend money and on and on as I noted earlier.
My point is never get too involved in rumors because they are after all rumors. On the other hand, trust in Klopp.
3 – Tony Mckenna (Macattack) on Firmino's goal at the Etihad, responding to an extract from Daniel Rhodes' article How Klopp's Red Machine Destroyed Manchester City:
"Being a long ball side is often used to criticise teams, and denigrate their style and limitations, but there's far more to it than just "HOOF THE FUCKER LONG AND LET THE BIG LAD WIN IT."
Absolutely. And I would like to illustrate one more subtle observation to accompany this. I had already posted about Firmino nicking the ball off Walker's toes, to deliver an assist for Salah's goal at Anfield. Here, Firmino manifests such concerted determination, and perseverance, for a ball that most players would have relinquished. It represents an edge. It is something different. It is majestic.
But let us look at Firmino's goal at the Etihad. Sure enough, a long ball is delivered up field, by Karius, into City's half. Firmino contests the ball, during an aerial duel, with a City player. Both fail to make a significant connection. However, each player's subsequent action, and the differences therein, is so key in terms of mentality and application, I am out of breath just typing this. (Regrettably, I don't know how to post videos to enable a visual cue, but will do my best with the written word).
Immediately, Firmino turns to position in an area where the ball has landed. Immediately, I said. He begins to close the space. His City counterpart is lazily non-committal; criminally so. The situation deteriorates for the home team.
A defender – Otamendi – now has Firmino bearing down upon him. The pressure impacts upon his decision making. His colleague, who originally duelled for the long ball from Karius, woefully fails to make the angle to facilitate a passing option. A shocking omission!
Caught in the headlights, the City defender becomes prey, and Firmino the predator. The latter seizes the opportunity, forcing an error. He scores. A goal without a true assist, if you will, since a City player has now touched the ball, following the kick from Karius.
I am convinced that this style of play is an example of the intentional tactics that Klopp instils into his players: an edge gleaned by instructing players of how to apply themselves off the ball. Here, possession is not the be all and end all; but rather not having the ball, is a beginning. What a fucking wonderful different way of approach!
There is no shame in a long ball when played this way. Conscious endeavour, and application, can profit from randomness; creating opportunity. No one does it the way we do.
4 – Paul on managers, the framing of finances and how rich you need to be relative to the richest:
Obviously managers make a huge difference, but the difference they can make is somewhat framed by the finances they have. So, Leicester aside, you can have the best management and recruitment (in terms of value for money) around but you won't win the league if your team is cheap.
To me, it seems you need to be within 70% of the spending of the richest club – and hope that that richest club (or others richer than you) is having a bad time – to win the league. As I've always said, you can overtake one underperforming rich club but five? And the secret to Leicester's success – or at least, how they stole in – was that the Big Six were all poor that season, often with poor managers or in our case, a new manager in October and two massive cup runs.
Right now LFC are are 44% of City's £XI (these were up to game 30), but I think the end of the season may be closer to 50% when VvD is added for a few more games. Add Keita and buy, say, Lemar, and we could easily be at 66% of City's £XI next season. Then we'll have a greater chance of the title, but still as outsiders. Add Alisson and we could be up to 75%, assuming City don't spend £150m on a single player or buy five £100m players!
Then it becomes about how much extra you get from your cheaper players, like Robertson, and your freebies, like TAA.
5 – Echykr on Rafa or Rodgers going to Arsenal:
As long as Stan Kroenke continues to own Arsenal, I hope Rafa stays put at Newcastle.
If he goes to Arsenal now, he'll just face the same shit he experienced under G+H and at Inter, Chavs and Real Madrid, and Newcastle fans are far more preferable than Arsenal fans, while not as insufferable as Chavs and Real Madrid fans, are still pretty deludedly self-entitled. If they can treat Wenger like that, I fear for Rafa.
I hope Arsenal fans go for someone overrated, like Rodgers, and stay there in their permanent Europa strength, never to bother us ever again for at least one generation. But they're free to harrass Spurs and drag Spurs down to their level. That'll be just nice.
Articles published on The Tomkins Times this week:
Sunday April 15th:
Liverpool Turn Teams Inside Out, With Pace, Stamina, Skill and Verve, by Paul Tomkins.
Monday April 16th:
My (Our) Day At The Match: Bournemouth (H), April 14th, 2018, by Andrew Beasley and Daniel Rhodes.
Tuesday April 17th:
Beyond the Scoreline: Rounding Up Liverpool's Post-Match Radars: Week 33, by Andrew Beasley.
Wednesday April 18th:
How Klopp's Red Machine Destroyed Manchester City, by Daniel Rhodes.
Thursday April 19th:
Spending, Relative Wealth and Heritage: Guardiola No Better than Wenger (and Much More) by Paul Tomkins