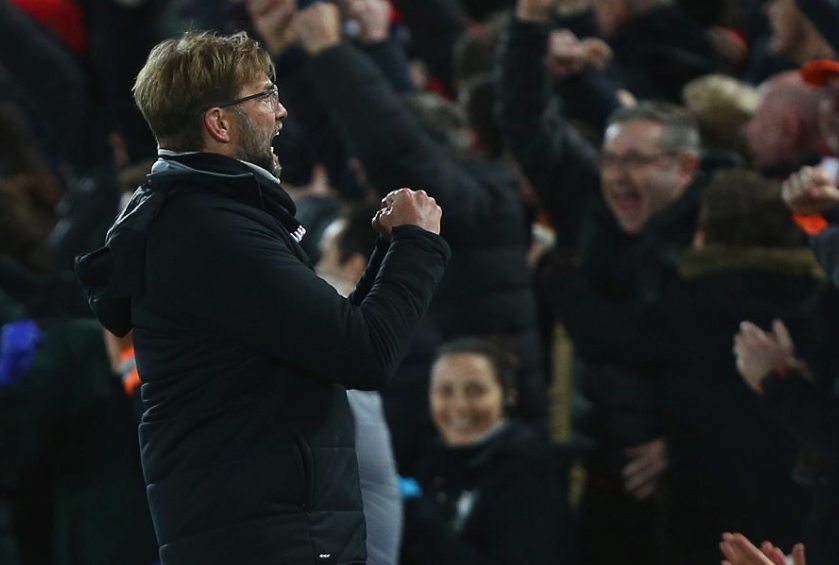 Apart from the odd dead rubber in the Champions League, it looked like Pep Guardiola's side were invincible this season. Breaking all records, scoring bucketloads of goals, barely conceding a shot and leading the Premier League by more than double figures since what felt like October.
Just before the first leg, using data that goes back until 2009, we published this on The Tomkins Times – and while the primary focus was the underlying figures for Liverpool within the context of the Premier League's elite in the last ten years, it also confirmed this Manchester City were on another level.
Probably the best football team in Premier League history. One of the best these shores has ever seen, and although you would hope so when you invest the GDP of a small country over a period of time, it feels like sour grapes not to marvel at the style of football played by the likes of De Bruyne, Aguero, Sterling and Sane. I mean, Mourinho regularly invests similar amounts and can't get his team playing any different to Allardyce or Pardew.
It's crucial to reinforce this context, and remember the challenge that lay ahead for Klopp when preparing his Liverpool side to face Manchester City in the quarter-finals of the Champions League. Many have tried to diminish the quality of Guardiola's achievement this season – but, thankfully, not Klopp, who in both pre-match press conferences discussed their quality in-depth, and how tough it would be for his team to overcome them over 180 minutes of intense football.
Out of all the charts used in the article mentioned above, this one is perhaps the most illustrative as it combines shot dominance and accuracy of every single team to have played in the league since 2009:
The rest of this article is for subscribers only. 
[ttt-subscribe-article]