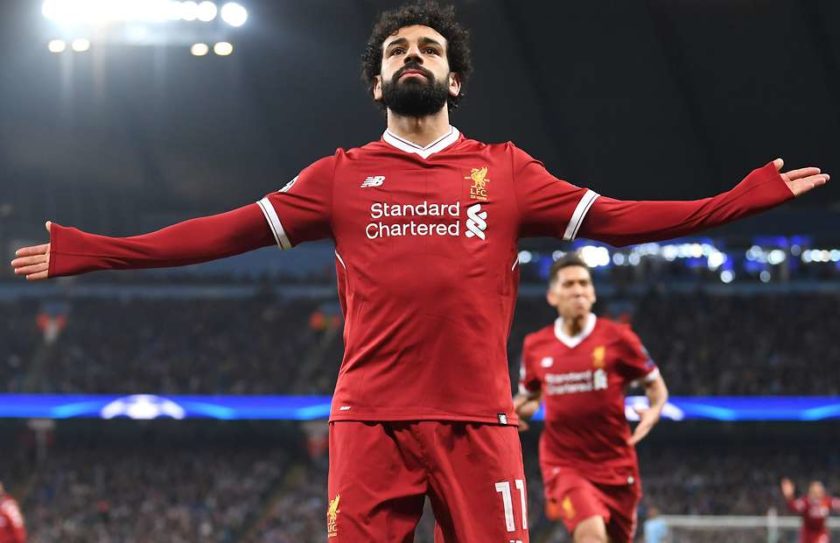 Although the title suggests these articles are weekly, it actually indicates how far through the season we are at the time of writing. In fact they will be once a month. For a full explanation of how the radars are calculated, please see the opening article in the series. Want to make your own radars? The template is here.
Our previous stroll through the valley of radar graphs culminated in two impressive performances against Porto, and this one will end with a look at Liverpool's two wins against Manchester City. But you're going to have to earn them by trudging through a defeat at Old Trafford and a dour stalemate at Goodison Park. You wouldn't just skip ahead, would you?
For the first visit to Manchester in this spell, Liverpool went down by two Marcus Rashford goals to one from Eric Bailly. Liverpool dominated the second half without creating many quality chances, so how did the performance shape up on the radar?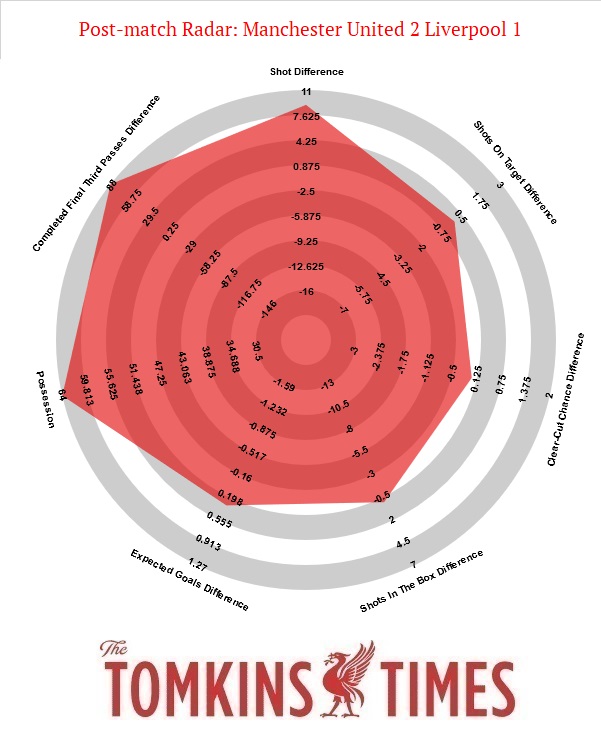 This won't be the only time in this round-up where the game state influences the statistics. As Liverpool were behind for 76 minutes and Jose Mourinho is a conservative coach, it's no surprise the visitors dominated the ball in this match. In most aspects with the shots, the match was as near as damn it a dead heat, so Jürgen Klopp's team were probably worthy of a point.
The rest of this article is for Subscribers only.
[ttt-subscribe-article]