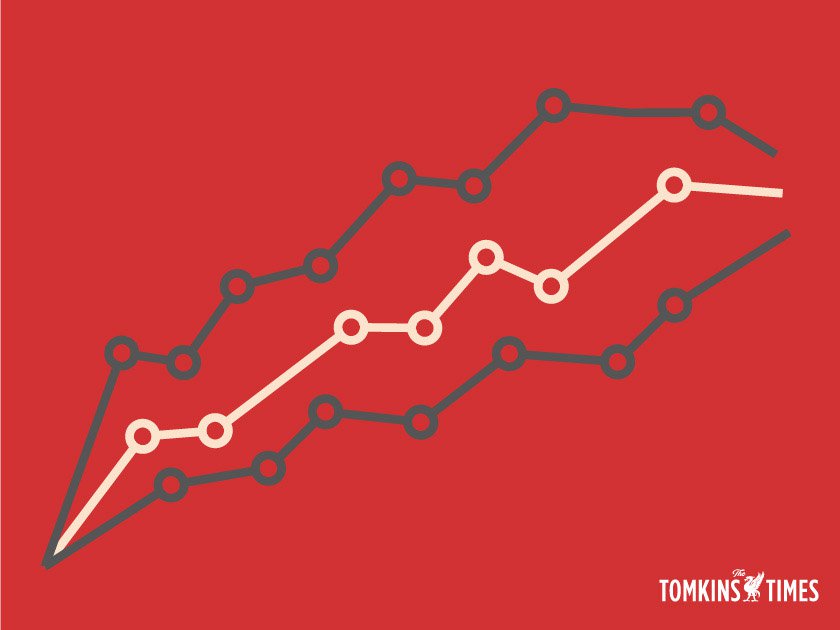 I'm sure you're all familiar with the concept of using a radar graph to display a multitude of numerical information. In football circles, they're most widely used to illustrate a player's statistical profile. There's gold (retweets) in them thar hills (Twitter) if you can provide one of those during the transfer window for a high-profile target.
Early last season, I started wondering about how else the radar graph could be used. I figured if you can display player data then why not do the same for a team? Except you're not as interested in scouting a team as you are a player. I therefore decided to apply the concept to post-match analysis.
I began by comparing Liverpool's early season performances to their efforts in the previous season. They certainly proved popular when the team was playing well. Here's an extreme example which illustrates why the radars went down well after certain matches.
LFC's statistical performance against Hull, against the context of last season's performances. Broke the radar. pic.twitter.com/CBJtNGAyIn

— Andrew Beasley (@BassTunedToRed) September 28, 2016
I soon realised this method was flawed though. For starters, by only using Liverpool's numbers from the previous season, it meant the base sample for the data was only 38 matches. It also didn't take account of the strength of the opposition or where the match was played. The above radar example looks impressive, but Liverpool should dominate the stats when playing a newly promoted team at home.
I have therefore made some refinements to the system, and I am planning to share the findings in a monthly Tomkins Times column. For starters, I have now used stats from the past two seasons, so there are 760 matches in the model.
The rest of this article is for Subscribers only.
[ttt-subscribe-article]