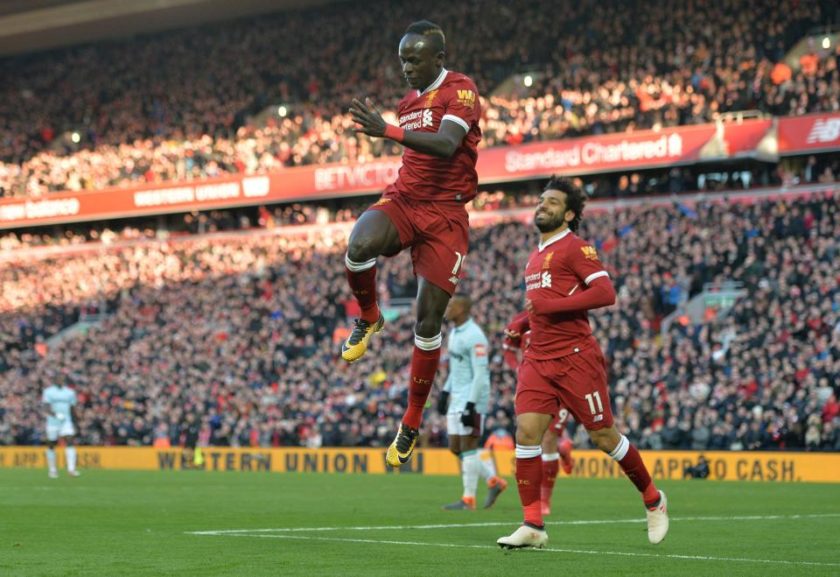 Although the title suggests these articles are weekly, it actually indicates how far through the season we are at the time of writing. In fact they will be once a month. For a full explanation of how the radars are calculated, please see the opening article in the series. Want to make your own radars? The template is here.
The previous radar round-up ended with The Spurs Shard, and without wanting to spoil this one, there's nothing so ghastly included this month. Liverpool have had a very good run since last we met up in radar town, with four wins from five, only one goal conceded, and a place in the Champions League quarter-finals secured.
But at Tomkins Times we know to look beyond the scoreline, and that's the purpose of this monthly column. How have the Reds fared when up against the context of elite performances in similar matches?
Let's find out. Our story begins with a visit to the south coast to face Liverpool's unofficial feeder team, Southampton. The men in luminous orange won by two goals to nil, but let's dig a little deeper.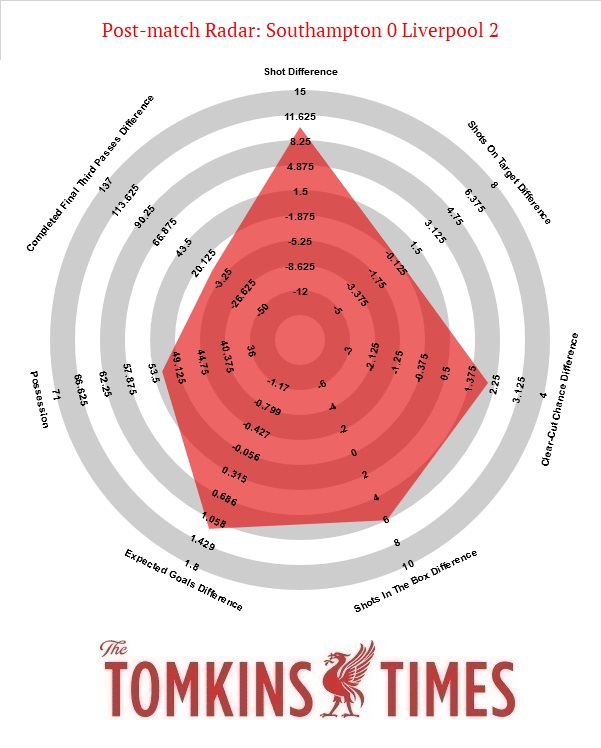 This article is for Subscribers only.
[ttt-subscribe-article]