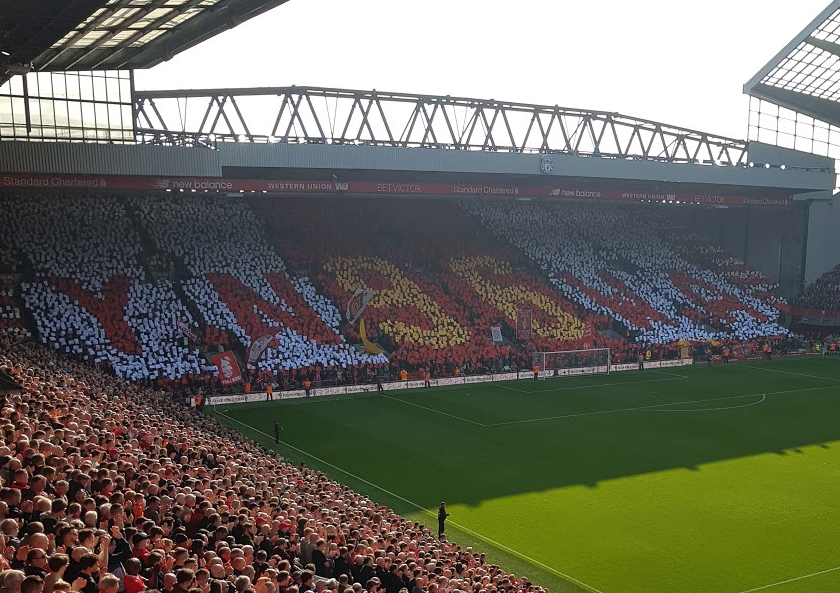 By Andrew Beasley:
As with any day out, when travelling a long way to attend a football match it's important to pack supplies for your trip.
Sandwich. Crisps. Apple. Water. Pasta. Rice.
Pasta and rice? How are you going to cook that on a coach? I wasn't, but they were essential ingredients of my trip to Liverpool to watch their match with Bournemouth.
I travelled to the match with LFC London, as I have done in the past. A condition of getting a spot on their coach is that you bring items for them to donate to the food bank near Anfield. Who can argue with the following message, which is part of the email confirming your place on the coach?
"I think it is very important for us to join hands together again and help the people who are struggling big time in their daily life. It is unacceptable for a city like Liverpool to have such level of poverty. We go to games and spend a huge amount of money on beers, food and others, it would be good to save some spending and support the food bank collections."
Amen to that. I boarded the coach at Euston station, and within about 15 minutes I'm greeted by the first poignant sight of the day. As the coach heads out of London along the Westway, we pass the Grenfell tower block.
A burnt out monument to a tragic event, my mind can't help but also think of Hillsborough, as the match I'm en route to takes place the day before the anniversary of that horrendous day in 1989. Neil Atkinson of The Anfield Wrap recently penned a superb article for The New Statesman on the parallels between the two tragedies, and how little has been learned in the intervening years. Make sure you read it.
The rest of this article is for subscribers only.
[ttt-subscribe-article]