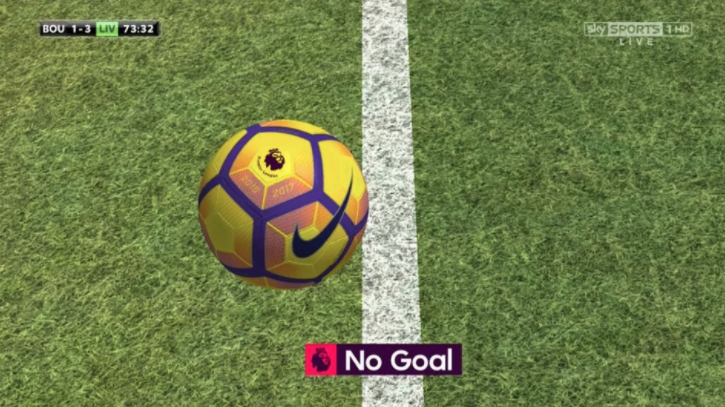 This week's posts selected by Chris Rowland and Daniel Rhodes.
1 – Kloppy D, the day after David Moyes' first game and defeat as manager of West Ham:
I think Moyes has taken West Ham as far as he can.
2 – Stevenson1988 on video technology:
The problem is that the dinosaurs of FIFA have fought against the use of video technology for so long, repeatedly churning out the line that they don't want to undermine the authority of the referee. Perhaps the missed hand of God didn't undermine the ref, or maybe Rivaldo collapsing whilst holding his face when the ball hit him on the knee, or maybe Slaven Bilic getting Lauren Blanc sent off in a World Cup semi final. If that's not enough, what about the farce of a Frank Lampard shot bouncing about 2 metres behind the goal line and the ref waving play on? 3 yellow cards anyone?
What they cannot get their collective head up arses brains around is that had Maradona been banned and the game replayed, or Rivaldo banned for weeks, Blanc reinstated and Bilic banned; they would actually reinforce the authority of the ref as the cheats would finally (albeit slowly) realise that they will be caught out and perhaps desist. They refuse to countenance some of the rules that work well in other sports because, of course, they are football and therefore above all other sports. Rugby League has players put on report which is where the ref knows something has happened but just not sure what so will look at it later. That would work well where a ref gives a yellow card yet replays subsequently show it should have been a red – currently nothing can be done as the ref is deemed to have seen and dealt with the incident. Rugby Union has citing whereby a video ref can review footage after the game and miscreants are dealt with retrospectively. Hockey has a green, yellow and red system – similar to the sin bin in rugby – off you go for 10 minutes.
These would all work well and give the referee far more authority than he has now, and that's before we even look at how the technology would help to make decisions re goals etc more accurate. The only caveat to this would be that they would need to ensure that it is a speedy process. If anyone saw some of the TMO reviews from the England v Australia rugby at the weekend, they were reviewed ad nauseum which can just about work at rugby and NFL, but would not work with football.
3 – El Indio with a measured assessment of last night's 3-3 draw in Seville:
I didn't watch the match. I woke up 3 hours after the full time whistle to grasp what had happened.
My first reaction by just seeing the scoreline was, 'Wow, what a fantastic game. 3-3 draw. Away at Seville.'
I just read the aftermath. Reports in Marca/AS were the first ones to hit me.
They all claimed how the Sevilla players conjured the miracle when during the HT team talk Berizzo confirmed he had prostate cancer.
So lets take a trip into a parallel universe and be a Sevilla player for a while.
You are 3-0 down against one of the best footballing attacks you have come across (even Barcelona only scraped past them at home. The Valencia defeat was a 2nd half collapse and Marcelino is a shrewd coach – if you don't remember him, he was the prick who ran onto the pitch when Villarreal won the Europa League away game by scoring in the last minute of the match.) and your boss tells you he has prostate cancer (it's early stages but it's still crushing news).
What would you do?
You will definitely forget any niggling muscle sore hinting at fatigue in any part of your body, you will wipe your memory clean of the past-45 minute carnage, you will definitely forget who the opponents are and you bloody will want to make every second of 45 minutes count. Everything goes out of the window. It's just, let's do it for the boss.
You will make anything or everything happen for the next 45 minutes. (A cup final on a different level)
Now if you are a Liverpool player who has just stomped the players, it would bewilder you where the opponent is getting this newfound galvanizing energy from. It's a shock and it plasters your belief and confidence.
So what's the hue and cry about? Haven't we done this in the past?
Remember when we used to plonk sides left and right because Phil Thompson would hold a rallying cry that the players should do it for the boss?
We knew we were technically inferior. Even our opponents knew that, but somehow we managed to play all those games as if the spirit of 70's Brazil NT was reincarnated into everyone of our players.
Hostile ground with home supporters behind your back – anything is possible. Bloody hell, we used to do that to Abramovich's teams.
Sevilla and European competition is a special affair. Just like we were during first decade of the new millennium.
And it's sometimes an unbeatable  combination where logic and tactical reasoning is thrown out of the window.
We are a team that's growing in the right direction but sometimes there are hiccups on the road. We have fairly progressed defensively since the Spurs debacle (as pointed out by the post match metrics being tracked here) which gives me enough encouragement to write this off as an anomaly. (If our opponents don't get the context of the second half, they are being misled here. I hope our supporters don't)
Note: I still haven't watched the highlights, intend to once I reach home from work.
4 – Stevenson1988 on us being out-streetwised! (* made up word warning!)
I've calmed down a bit from my initial reaction last night – I suspect that a few of us feel the same. It was primarily individual mistakes (sadly by the same player) that cost us their first 2 goals and that is an unfortunate reprise of earlier in the season and something we all hoped had been purged from the team's system. Sadly not. I still stick by my comment last night that it was game management that also let us down – as Jordan Henderson alluded to after the game. That does not mean ceding possession to the opposition and sticking 11 men behind the ball. What it does mean is keeping possession better ourselves, playing simple balls, moving the ball and the opposition around – oh and don't dick around on the edge of your own penalty area. Don't get dragged into 50/50 challenges when you know they are going to hit the deck rolling. In short, play smart. The longer it goes on in that scenario, the longer they are frustrated and the more likely the chance to pick up another goal – as was shown at 2-3 when we had weathered the storm to a certain extent.
To paraphrase Jackie Stewart, the art of motor racing is to win whilst going as slowly as possible. That might seem counter intuitive, but if you think about it he is dead right. If you have to drive eyeballs out from tape to flag you put more strain on yourself, you are more likely to make a mistake or grow tired which might affect the next performance if not this one and, crucially, you are more likely to suffer a mechanical breakdown. The same applies in football and especially in games such as these. All the great teams of the past had the ability to take the sting out of games and just never let the opposition have a sniff of getting back into. All our trophy winning teams had this knack and, it galls me to say it, Ferguson's Utd teams were experts at it. Get the goals early doors, control the game, make the opposition chase shadows and cruise through to the next round. Not, as we have done for a number of years now (this is not just a Klopp phenomenon) keep everything on a knife edge for the whole 90 minutes (or longer where extra time is available). The players will be far more tired, both physically and mentally, than they should have been today. They also have to prepare for the hectic run of fixtures ahead of them and who knows what the second half last night will prove to have taken out of them.
However, to my mind the single most crucial point is my comment above: all the great teams had this ability. We are not yet a great team. We are a good team and getting closer to becoming a very good team. We are on a very steep learning curve with very little experience of winning trophies – although ironically the player with the one of the biggest medals in his locker is Moreno from his Seville days! The club has not been through to the knock out stages of the CL for some 10 years or so whereas Seville have had shed loads of European experience – and it showed in the way they worked the referee last night. You could call us naive, but maybe it was more a case of them being a bit more streetwise than us. That will change. We will learn and adapt, but it takes time and experience which just cannot be hurried. Hopefully we will have learnt far more from last night's final scoreline than we would have done had we cruised through 3-0 and it should stand us in good stead moving forwards. Our destiny for qualifying is clearly all in our own hands and, looking at the other mini leagues, it doesn't make a great deal of difference whether we finish first or second, the quality of opposition is pretty tough whichever way round. We would have settled for a draw beforehand and probably nobody expected Spartak to be held at home, so the future's still bright, the future's still RED.
What we learned from the Sevilla game was mainly that whilst our A plan is fantastic, the timing of our energy burst has to be right to see out the game.  It's the switching between free flowing energetic mentality to a different one of having a solid defensive structure that can catch us out, particularly against a wily team like Chelsea.  It's like we can only discover that vigilant control if we build up to it from back to front.  In recent weeks we've shown that we can do both things, first, with the gradual patient build up wearing down the opposition and producing the chinks for our brilliant attackers to slip the knot. Or as at Sevilla, the disorientating energy blitz that can knock a team off balance.
The key to it all seems to be in the structure of the midfield.  When things go wrong as at Tottenham, Sevilla and City before it seems often to happen when our midfielders are nominally performing a 'screening' role in front of  the defence, but in a reality they get bypassed – caught in a no mans land.  I think it's like they are trying to be ready to 'play football' like Klopp wants them too; to press energetically, win the ball back and transition it up to the forwards,  but this only works if they work effectively in packs.  The whole team has to be involved. It's those tiny drops in energy, by the likes of Mané and Salah where they don't quite snap into position or use their normal speed to be first to the ball that result in danger.
I must admit I am concerned that Klopp has to rotate more to keep that sharpness through the ninety plus minutes of each game.  I can totally understand why he made the selection choices he did playing the unchanged line-up and it worked, but there was always a small risk that his 1st choice players could tire if the match went a certain way and at Sevilla, that's exactly what ended up happening.  The unforeseen Moreno meltdown also meant he couldn't sub them and now we are in a situation where the likes of Sturridge, Robertson, Ox, Solanke and Milner are perhaps not as match sharp or confident to come into a big match like Chelsea as they need to be. As for the likes of Grujic, his lack of minutes puts him pretty much back to square one.
It's understandable that Klopp wants to play his best team whenever possible, but he still needs to keep the squad ticking over and I would say it could even be beneficial sometimes to compromise the full dogs bollocks style in order to make the players play with a more circumspect approach.  Take Sturridge for instance.  Our whole approach becomes more patient when he plays in order to compensate for his lack of mobility which can have the effect of us becoming more stubborn and structured at the back.  I would like to see us making more proactive, radical in game changes to change things tactically from time to time and think we will eventually become a stronger team if we can get comfortable with that.
At the end of the day, I agree with what Mark was saying on the other thread that really it's down to lots of little things needing tweaking and I utterly bow to JK's wisdom on this,  but I'm a bit impatient to see the whole extent of our talented squad brought into action.
Article published on the site this week:
Monday November 20th:
My Day at the Match – Southampton (H), Nov 18th 2017, by Hemal Shah.
17/18 Champions League Preview | Matchday 5 | Sevilla (A), by Gary Fulcher.
Tuesday November 21st:
A Scouting Report on Video Scouting, by Daniel Rhodes.
Wednesday November 22nd:
Liverpool Evolving From Snarling Terriers To Upright Aesthetes, by Paul Tomkins.
My Day at the Match – Sevilla (a), Nov. 21st, by Paddy Smith.
Thursday November 23rd:
Premier League Preview | Chelsea (H) By Gary Fulcher
Liverpool FC: The Most Consistent Team in Europe? By Andrew Beasley