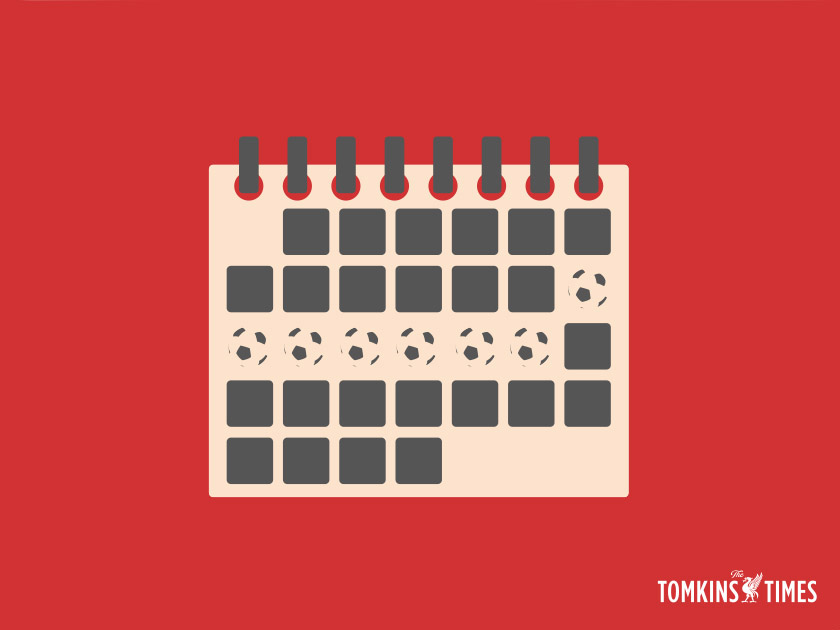 By Chris Rowland and Daniel Rhodes.
Here is our weekly round-up of five extracts from articles or comments that have appeared on the site during the past week.
This is just to provide a flavour of the debates our subscribers get involved in during the week. There's a Subscribe tab at the top if you'd like to join us. 
1 – Divilmint on where Twitter fits in with the lives of the powerless and voiceless:
There is some cool stuff on Twitter, but it's also the sewer of the human psyche. You really cant take a walk in the sewer and be annoyed to find excrement.
Back when I was a student I used to work part time in the canteen of a chicken processing factory. As far as factories go this one was pretty grim. The shop floor employees were paid much less than you could live on, even modestly, in a regime that could have borrowed heavily from the Nazi labour camp handbook. The staff were paid buttons for unpleasant, laborious and under stimulating work in conditions that were necessarily freezing to prevent the spoilage of the chicken.
I worked for the catering company that ran the staff canteen. My job was to serve their food and clean up after them. I was there to provide a service to them for the princely sum of £3.15 an hour which was a fair deal for me as that was about the hourly rate of my drinking expenses at the time.
The fact that I was there to work for them gave them the power over me that the customer has over the service provider. For many I suppose it was the only kind of power dynamic they would normally experience where they were the dominant party and someone else was obliged to take them and their grievances seriously. And grievances there were aplenty. For a long time I didn't understand why some of these shop floor workers were so full of bile and contempt to the people serving them. Why no dispute was too petty or why any perceived slight was met with ferocious and disproportionate response. And then the penny dropped. This power was the only opportunity these people had to vent their frustration at living an otherwise powerless life they clearly loathed. Their sense of self worth had been knocked down to the point where they only way they could feel big relative to someone else was to try and knock that person down to a level below them. As a coping mechanism for frustrated western privilege they learned they could feel an increase in their self worth by measuring it against that of the person they had just belittled.
I've seen real poverty when I visited India, Kenya, South America and North Africa. I would suggest that the everyday people I encountered there were of a much more optimistic disposition with higher levels of life satisfaction than some of the shop floor workers in this factory. I believe human evolution has had ample opportunity to develop coping mechanisms for genuine poverty. As a species we survived the psychological effects of living in caves, having most of our kids die in their first year or broken bone being a potential death sentence. It doesn't change the tragedy or injustice of it but I've seen street kids with barely a rag to cover their arse  laughing and joking and making the best of their lot. Humans have evolved the psychological robustness to get past that. What we haven't evolved, because of how brand new it is, is any kind of psychological defence mechanism against frustrated western privilege.
We live in an age now where we don't need to wait for evolution. With 18 year old canteen boys proving a less than satisfactory substitute, frustrated western privilege has selected Twitter as its venting medium of choice.
I'm very thick skinned. I sometimes think the only reason I know I'm not a sociopath is that I genuinely worry whether I'm a sociopath. I never scroll down on twitter because none of the people who hold an opinion I value write anything there. At least not often enough to make it worth sifting through the sewage. I never got wound up by people trying to make me feel small so they could feel big. Why would I? It's just their cry of frustration.  Not everyone who worked there suffered from it. Most folk were great fun to be around but there were enough of the bad ones for it to be a thing. I think these are the type people who now use Twitter to treat other people poorly so they might have a fleeting moment feeling like they have some kind of worth.
Other people can never be everything that we want them to be. I just pity them their tragic little minds and get on with my day thankful that the lottery of life didn't hand me their emotional handicap. Nor do I feel the need to persuade them to think differently because it's a lifetime's work and I certainly don't have all the answers. Heck, I'm not even sure I understand the fucking question! They don't have the self awareness to realise they are acting out because they are trapped in an invisible prison of their own making. It's easier said than done but you cannot allow yourself to get angry at the failings of your fellow man because they will always, always fail in big, and / or small ways. True in football, true on Twitter, true in life.
I completely get how a professional writer could be sensitive to what people write about his work. What is a throw away comment for a small man trying to feel big is bound to get under the skin of someone who puts his heart into his writing. In those circumstances it would be hard not to get angry but the problem is Twitter has an inexhaustible supply of small men trying to feel big. You can't validate them by giving them the power to get under your skin.
I'm no doctor. Or even a nurse. But I honestly think if you could learn to resist the urge to scroll down on Twitter you would be a happier, healthier man for it.
2- Jeff on Jürgen Klopp's search for character in his signings:
I am well aware that some words are loaded. I was recently severely reprimanded by a passer by who found it totally and completely acceptable that when talking to Dallas I asked  him "how was the big boy today." I was told that Dallas is a dog which or course I knew and that I should not use the words "big boy" when talking to him. I might add that this person I suspect would have been ever more upset if they knew that I often call him "my baby." As I wrote, in today's world some words are loaded.
I believe that in the world of Jürgen Klopp character is an extremely important part of each and every player and he only wants players who he believes fit his definition of what character means. He is one of those coaches who only wants players he trusts. He is one of those managers who wants players who he thinks know how to act as professionals and not act as say pop stars. He only wants players who want to play the game and are not primarily motivated by a pay packet. If a player does not fit into the character world wanted by Jürgen Klopp he does not want them at the club nor does he want the club to buy a player who does not fit into the character profile he wants.
I have no factual knowledge of exactly what Sakho did or did not do to cause Klopp to lose his trust in him but I think Klopp is one of those who once you lose trust in a player, he is somewhere between unlikely and never happening that this or that player will ever regain his trust. I do not know for a fact exactly what transpired between Klopp and Draxler but it does appear that something happened that led Klopp to believe that Draxler did not pass his character test and I suspect that once a  player fails in this regard it is unlikely that Klopp will ever fully trust that player or that he will bring this or that player to Liverpool. To me Jurgen Klopp is a hard man and not someone I would ever cross or get on his bad side.
I hope I have illuminated one of the realities about Jürgen Klopp that impacts not only players on the books but also players who may well be looked at as potential recruits. Some may well think that Klopp is wrong in how he looks at players but I think this an important part of how he thinks.
Just last season, Liverpool lacked pace, height and crossing ability across both full-back positions. The tallest regular full-back was just 5'9". James Milner could cross, but mostly only with his right-foot, and that involved the obvious check-back at the vital moment. Clyne had bags of pace, but no consistent end product. Alberto Moreno, quick but small and reckless, had stopped really being an option at all.
Liverpool's two main full-backs were often the most advanced in the Premier League, yet none of them could really cross a ball in the flow of a move. Clyne could whip in a half-decent ball but it was very random.
Moreno got back into the equation due to there being a bit more height in the midfield when both Can and Henderson are included, and when the Reds' two tallest centre-backs are playing. He hasn't done badly this season, but remains a curious player: good going forward, yet cannot cross that well, nor score more than the very occasional goal. He's a creator of havoc, a non-stop ball of energy, rather than a thoughtful, considered player; and that goes for his defending, too. Moreno can fizz a cross across the box – the hard-and-low option – but he rarely finds the kind of arc and accuracy that Robinson was displaying against Palace.
But Andy Robertson – who I keep wanting to call Jack Robinson – already looks a cut above. It's wrong to make assumptions too early, but this is based on his past career, too. He is part of the new crossing options that also include Trent Alexander-Arnold. Both consistently whip in dangerous balls into great areas or directly onto the heads of teammates. Both can do so early, unlike when James Milner played. And both Robertson and TAA are around 5'10", so decent in terms of height, if not yet muscular enough to out-muscle opponents in the air.
But if there's one player who can do that it's Joe Gomez. But he can't really cross a ball, although there was one looped cross – more of a "long pass" in terms of its shape and pace – that Mo Salah headed at goal. Gomez doesn't have the right body shape to whip in crosses, but his speed on the overlaps was mightily impressive – like Clyne at his best. And Gomez looked as neat and tidy on the ball as Clyne, with one or two touches that were possibly better than what you'd expect from the ex-Southampton right-back.
His big advantage over Clyne is his size and strength, which essentially puts a third centre-back into Liverpool's team; but one who is not too tall so as to be uncomfortable in wide areas. Unless a giant like Sami Hyypia, most centre-backs start as full-backs, due to their mistakes being limited to the wing and not right in front of goal. (The tallest ones may start senior-pro life as holding midfielders, again, as there are people behind them to cover for their lapses in concentration.) For Gomez, the question is how long it takes him to oust one of the centre-backs, but for now, he's a great option to have.
Against Palace, Robertson was extremely bright, and very nippy. To me, he looked constantly switched-on, in and out of possession. Always looking to find space, but quick to get back into position.
Then there's Jon Flanagan, who is clearly in Klopp's plans to at least some extent to make the bench for this game. He looked a little too "heavy" to me in pre-season, but to have an ex-England international as maybe the 4th choice for right-back isn't bad at all. In a few months' time he might be back to his best shape, and while never originally seen as an overlapping full-back, he surprised everyone in 2013/14 with his "Cafu"-like marauding. Even if he got back to 80% of how he was that season, that'd be a big bonus.
After truly enjoying the match last night, the civilised discussion on here about Moreno, Lovren, Firmino, Mané & co makes for very interesting reading while awaiting the exciting CL draw, now only 30 minutes away.
Personally I believe Klopp's footballing philosophy and tactics have more to do with how we attack and defend than most of us are prepared to admit. We have no issues with praising Klopp for the unbelievably successful attacking style, but find it easier to criticise and single out individual players for any defensive frailties.
Have a look at the EPL table from last season. Not surprisingly, the top six teams with the most goals conceded are Arsenal (44), Liverpool (42) and Man City (39). Arguably these are also the teams with the most attacking footballing philosophy of the top six. Wenger, Klopp and Guardiola hardly became such successful coaches/manager's based on their defensive approach to the beautiful game. Mourinho and Conte on the other hand …
Klopp is a very clever coach with a superb hand-picked coaching team. He is trying to be in the forefront of the development of the game. Attacking with two super-skilled and super-speedy wingers/forwards in tandem with two super-speedy full-backs/wingers might be risky, but f***ing hell what a pleasure to watch!!
As long as we keep scoring more than our opponents, I would love to see Moreno, TAA, Robertson and other speedsters bombing up and down the flanks all season!! May it long continue, with or without … Coutinho …
5. Allen Baynes on birdshit and PEPs (Performance Enhancing Pigeons):
Well a good 24 hours, Even though some arseholes who left messages on the Echo site are still complaining, about Lovren in the main, but also the exploitation of young workers in the club shop!!
However, I am like a dog with two dicks every time I think of that 3rd goal. I was in my usual spot in the Lower KD stand and had a fantastic view of the three first half goals and the million other chances, or so it seemed. We did to them what we did so often last year, hammered them with pace, movement, skill and great passion. Another European night that will live long in the memory.
Someone earlier was asking about the atmosphere, I thought it was very good. I think YNWA seems louder now the corners have been filled in, am I right? It wasn't the best atmosphere ever, but it was very good. The whole crowd were in unison on a number of occasions, but the key thing was the sustained applause for a number of passages of play. It was like a shed load of cats purring because of pure happiness.
Of course, as you might expect I had a hand in the result. Just before the game, standing in row 26, I felt a touch on my shoulder, a fucking bird had shit on me!!! The last time that happened was just before the 1965 Cup Final, standing in the Green Man beer garden, and you know what happened then!
A lucky shot from some pigeon, almost certainly not the same one that was at Wembley. 🙂
Articles published on the site this week:
Monday August 21st:
My Day at the Match – Crystal Palace (H) August 19th 2017  By REDM and Chris Rowland.
17/18 Champions League Playoff | 2nd Leg | Hoffenheim (H)    By Gary Fulcher.
Tuesday August 22nd:
Hoffenheim and Hasselhoff, Princes and Palaces By Paul Tomkins.
Wednesday August 23rd:
Post-match Analysis: 1986 FA Cup Final, Liverpool v Everton By Andrew Beasley.
Thursday August 24th:
Post-Match Analysis: Hoffenheim (h) By Daniel Rhodes
The Zone, The Blocker & The Man-Marker: Analysing the Reds' Defensive Corners By Daniel Rhodes
Friday August 25th:
My Day At The Match: Hoffenheim (h) August 23rd 2017 By Andrew Beasley