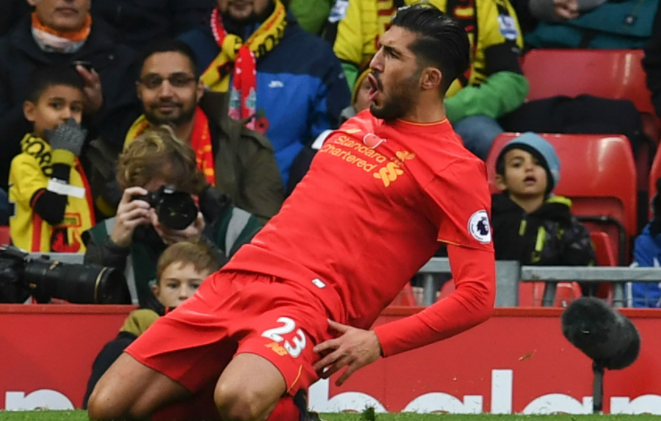 By Chris Rowland and Daniel Rhodes.
Here is our weekly round-up of five extracts from articles or comments that have appeared on the site during the past week.
This is just to provide a flavour of the debates our subscribers get involved in during the week. If you fancy a bit yourself, there's a Subscribe tab at the top. 
1 – Joe Bloggs on tabloids inciting controversy:
in all honesty I think the Mirror have overlooked nothing, here. They know exactly what they are doing, as by inciting controversy with headlines like this, they will not only draw their standard user-base, but also those who find the article headline ridiculous and click on the link to see what has been said, and perhaps even comment on the article itself.
The advertising revenue doesn't care where the users come from, and their sentiments (at least not yet), so for them it's all just cash in the bank. They are fully aware that controversy and negative news will always draw a wider audience, proven by the numerous attempts of individuals to kickstart 'positive-only' news outlets, only to see them gain very little traction.
This is an era where people care less and less about journalistic integrity, and understand even less that the only way to starve this click bait beast. The only solution is to avoid all sensationalist headlines and this in essence is voting for a different standard of news journalism.
I hope one day enough people can see the value in tearing themselves away from the guilty pleasures of clicking on a click bait tabloid headline, as an accurate and honest source of news is what we need now, more than ever before.
2 – Stevenson1988 on the same thread:
It is truly astonishing just how much ill-informed crap comes our way year after bloody year. It's really not rocket science what we are trying to do: raise our own kids where we can and gradually integrate them into the squad/team; buy bargains where they are available as we have done for as long as I have followed LFC, eg Keegan, Clemence, Rush, Dalglish, Hansen, Torres, Suarez, Sturridge, Coutinho etc, etbloodycetera and, where necessary, spend big to provide the immediate solution to a problem area.
FSG get a lot of stick, but if these so called journalists paused for a second and looked at what they have actually done, they might learn something. They rescued us from bankruptcy and stabilised things. They then went on a very steep learning curve that involved reverting to a club legend, then bringing in a young, keen but inexperienced manager – and we nearly won the title. They then bring in the most charismatic manager in world football, the closest thing to a latter day Shanks that is available and give him what he wants to build a squad and a team over the medium to longer term. Finally they make good on their promise to develop the ground – all of which has been done without miring the club in debt.
We are now in a position to go toe to toe with the big boys if we choose to do so, but as Peter Moore has said: we are not going to get drawn into a my dick is bigger than your dick competition – ok maybe he didn't put it quite so eloquently, but that was what he meant. Presumably, had the little Portuguese twat been in Klopp's position the papers would be lauding him to the heavens, so why do they reserve such vitriol for us? My only take on this is that maybe, just maybe, there is a feeling that a slumbering giant might finally be awakening and that LFC are going to be more of a threat moving forwards. We have a sound financial base, we have a brilliant manager and we have the nucleus of a cracking team – most of whom will be around for a long time to come. A couple more astute signings this summer, a couple more players finally getting over injuries and a couple more of the kids making the breakthrough and the play of 2016 will become the norm, no matter which competition we are in.
I'm in the Oscar Wilde camp here (no pun intended!): the only thing worse than being talked about is not being talked about – so long may it continue!
3 – Mark Cohen on pace and value:
I'm sure it was these pages that reported Salah as the 4th quickest player on the continent with Mane a 'shoddy' 12th. That is simply massive speed in our proposed forward line up, and if you consider the guile we have with Lallana, Coutinho, Firmino and the craft (and no little skill) of Wijnaldum, Can, Hendo, you have the makings of a really technical, balanced and stamina fueled match day 18.
Its the type of side that, already, would prove a handful for any top club in the CL, and with the addition of one or two more, could also stay in the title mix till the end too.
Now, bring us VVD.
Before anybody goes on about the fee, which is exorbitant, and the wages, which are far too much, try and think of this as a 'marker' signing, if not a 'marquee'.
Whereas the latter tend to be forwards who would grace most any side in Europe, the former, the 'marker', is more a statement of where the club is now, and the shift from where it was.
A few years ago, in 2011, FSG tried a reload policy of spending huge money on a few players in an attempt to catapult us back up the table under the King. It didn't work unfortunately, and prompted a period of careful purchases, mainly for players between 20 and 23, and also for players who weren't looking for immediate CL returns.
This produced its own share of gems, no doubt, and the overarching FSG strategy of 'build-from-the-bottom' also resulted in Mr Klopp joining us as this type of project interests him greatly, so it is not without its merits by a long chalk.
But, the club is now in a different place and transfer strategy needs to reflect this. For one, we belong in the richest league in the world. By having one of the largest global  fan-bases within the richest league, we are also guaranteed of a large pot of money every season. Indeed, we were the most televised team in history last term, and for FSG, this means one thing – value.
I don't doubt they love being custodians of such an institution, but lets face it, they are here for the money, and one of the great ways to make said lucre, is to 'speculate to accumulate', something John Henry himself will be acutely aware of.
Liverpool is valued at about a billion pounds (Forbes 2016), but is languishing behind the likes of United, who are more than double at something like 2.5 billion.
Now, FSG have probably looked at this number closely, and factoring in the similarities in size difference of the markets between New York and Boston for the Yankees and Red Sox respectively, may have noticed something:
Forbes 2017 ranked the Yankees at around $3.7bn, with the Sox at around $2.7bn. This for a sport that is supposedly struggling with declining fan figures.
So, it wouldn't take a genius to see that, given the money flooding into football from tv, merchandising et al, & the massive growth of  worldwide markets, particularly for teams like City, Chelsea, Liverpool & United, that the Premier League teams are largely undervalued presently and should sky rocket up in the next few years.
FSG may have realized that the time to pull the trigger to make sure that Liverpool are rightly appreciated when the values are re-calibrated over the next few years is now.
And frankly, when we are talking about Liverpool at $1.5bn, and the Red Sox at nearly double that, we can see where the scope for growth is.
Furthermore, if you are paying 60m pounds for a world class (and exciting!) center back, it should be seen through the prism of what such a signing does for the overall value of the club. I'd argue that it raises it because it raises the profile of the club to its global and growing fan base.
Also, one must always factor the opportunity cost, in this case, if its not VVD, we'd have Sakho (if he could behave, or at least his equivalent) valued at 20-30m. So effectively, FSG are spending 40m pounds to add god knows how much overall value.
If Liverpool have a good season in 17-18 and remain in the CL spots league-wise, whilst having a good last 8 tilt in the CL, the clubs value will soar, and those are eminently achievable targets for this squad and this manager. Players like VVD can make or break that journey.
I would never want the club to be like the galacticos, or worse the Manlacticos, but equally, I don't want Liverpool to punch below our weight in the transfer market.
The future is very much the present now, and I would be surprised if FSG did not get one unexpected name this summer to show it means serious business with its prized (and undervalued) asset.
They bought it for 300m 'eh. Epic Swindle. Epic.
4 – Andrew on Emre Can and leadership:
Emre Can gives you a lot of things.
Watch him at his best and you'll see a player dominating the pitch with his power, commitment and skills. It's easy to forget, but Can at his very best during the run-in last season was a terrifying prospect for oppositions around the country and continent. Full of confidence and devoid of bodily doubts, Can was brilliant. On the defensive side of his game he was mowing down opponents with his pace and immaculately-timed from-behind slide tackles, this on the rare occasion he couldn't simply get level and barge them off the ball. He would use his body in stationary duels, getting his athletic frame between the ball and his opponent and battling away until whistle or strength saw him emerge victor. His strength and stature provided welcome aerial support for the back two when oppositions rained down fusillades of long balls on our defence. On the offensive side, he drew on a veritable (London-less) arsenal of attacking weapons. Many of these were displayed in a 5-second masterclass to spark the most unlikely victory against a then-dazzling Dortmund – a deft first-time volleyed pass under pressure deep in the midfield, a second first-time ball on the move before powering past two opponents with his off-the-ball running, and finally a delicately-weighted third one-touch pass into the path of a similarly in-form Origi who duly slotted the first of four. It was as mesmerising as it was devastating. Beyond this glimpse of brilliance, Can was spraying balls all around the park for willing runners and confident strikers alike (think that outside of the boot assist for Sturridge v Soton), and charging forward with the ball while brushing opponents aside with ease. And while not so apparent last season, this term Can has added control to his power shooting to notch up some memorable long-range efforts. And THAT goal, of course. A compete footballer.
Watch Can at his most mediocre, and, while you lose much of these exquisite abilities, you still get much more than other out-of-form players. The capacity for one-touch attacking football gives way to plodding, often defence-facing tedium. The spraying, like a bottle of window cleaner, turns from powerful stream to feeble mist. As does the shooting. And the from-behind slide tackles and physicality provide more fouls than fist-pumps.
But what is not lost is the commitment. It is never lost with Can. He gives absolutely everything he has going both ways even and especially when his and/or the team's chips are down.
And this leads to my final and most-important point. It's a point hinted at in his rousing performance against Dortmund. It's one seen in every expression of utter joy, frustration, anger, disappointment, encouragement and satisfaction that Emre wears when also bearing a Red shirt. Klopp sees it in every game, and it's why he makes a bee-line for an oft-grounded and exhausted Can after the final whistle, lifting him up and enveloping him in a bear-hug that would break the bones of lesser men. It's evident every time Can quickly picks himself up from a failed slide tackle, or instantly charges at an opponent to win back the ball he untidily surrendered. It's in his posture, his verbal command, his eyes.
Simply put, Can is a leader.
He is a leader of tender years in a team that needs leaders. This team has no shortage of talent – Coutinho, Firmino, Mane, Lallana, Sturridge and possibly even Henderson and Wijnaldum are all more talented. But among those, only Henderson could be considered a leader. And among the rest, just Milner and Lucas, both on declining legs. With Henderson missing half the season, there was a large void of leadership, and 23-year old Emre stepped into it with aplomb, feeding off the experience and guidance of the aforementioned senior duo.
I posted earlier in the year after his failed penalty against Soton that I had nothing but respect for James Milner and that if we wanted to go anywhere we needed more people like this around the club. Dedicated, tireless, selfless. TTTers agreed in abundance. Aside from everything you get from Emre at his best, which is more than enough to justify keeping him as a technical footballer (even if his consistency remains unproven), you get a man willing to do all that is necessary for the crest he wears, and inspiring the same in his peers.
Footballers like this are a rare commodity. For all the talent we would get with VVD, Salah and Keita, there's no guarantee that any would bring the capacity to lead (I admit, I have not seen enough of any to make that judgement). Gerrard had it. Suarez had it. Lucas, Milner and Hendo have slices of it. Phil Thompson stated that we needed a Roy Keane-type earlier this year, and I agreed with him. Can is neither the butcher nor leader that Keane was, but I have confidence he can grow to become the latter without needing the former.
A complete footballer with the capacity to become a long-serving leader of our club, Can gets a 7.5 from me rounded down to a 7, simply because I expect so much from him and believe he can deliver in spades. If we do one piece of business this summer, I hope it's locking in Can for many years. It's a move that would go a long way to locking in our long-term success.
5 – Daniel Rhodes not feeling the love for the transfer window:
The transfer window reminds me of a soap opera…
Stopped watching those after noticing the constant repetition in storyline, narratives, actors, and language. One circular constant of guaranteed viewing figures, but very little quality. Thing with those: they're all made up. You can switch off. Walk away. Is Eastenders even still going?
With this nonsense, it is forced on us twice a year – with the gurgling murmurs building up in the intervening period.
All newspapers churn out or rework other papers' rumours.
All agents play clubs off against each other.
All clubs play other clubs off against their competing rivals.
All clubs contact players before they are officially announced.
There's a daily, even hourly, fume-filled orgy of clicks. Anyone can join in, the more the better! But there's no reality. No truth to any of it; or should I say, in the game theory of huge financial negotiations, a public lie or power play can appease fans, or frustrate another set or lead the worst into a rant-fuelled social media monologue; that might be out of date by the time they finish it as another ITK NUGGET is released into the public arena.
I hate it. I hate this side of football. It is tedious. Shallow. A cess pit of money flowing around and a constant reminder of how football's now a corporate frenzy, with no grounding in the real world – and we're all part of it. If you support a football club, especially in the Premier League, you're an actor by default. If not, "you don't care about your team". And that's the worst accusation of all…
And yet, despite knowing all of this, come tomorrow morning I'll be on the BBC Gossip pages. Injecting sources and snippets into my veins. Sniffing the last line of "unrest" in a potential target. Smoking my "sealed deal" while drowning in a bottle of "negotiation hitches". I'll be popping "high release clause" pills and waking up to a hangover of agents fees; only to do it all over again.
I need help.
Well another day nearly over and after much angst we still have a football club but what have we learned? I haven't read all of the thread so apologies if i repeat comments already made.
We still don't know the true nature of the events with VvD and probably never will. Have we missed a great player, who knows, all I have seen of him was the six goals we put past him last year. So I was sceptical, I accept what others with greater knowledge of him say that he is a very good player, so I thought let's get him. We haven't yet and the odds say maybe won't. End of the world? No.
The angst over transfers is febrile and while sometimes interesting, is more than farcical at times. We have 3 young players in the World Cup Final, what are they worth? All were acquired from other clubs, that doesn't suggest incompetence in the market.
Jeff noted about the seemingly negative media that we get. Welcome to the world of being a scouser. Over the last 65 years, 40 of which were outside the city of my birth, I have encountered prejudicial language and actions because of my accent and my accident of birth. It sometimes pisses me off but mostly in brings out my passionate defence of the city and all who sail in her. I haven't got a chip about it, just a burning pride that we are a bit different, often, but not always, in a good way.
Being an LFC supporter is a life sentence, and one I will gladly serve. For every negative comment, I have hundreds of positive ones and some of the best football memories anyone could have. Whether or not we get the big fella, we have a good and developing squad and we did better than good in last summer's market.
Do people really believe that Klopp met VvD in Blackpool? Did the Donald tweet it?
Articles Published this week:
Monday June 5th:
How Was Their Season? No.10: Sadio Mane by James Keen.
How Was Their Season? No.11: Emre Can by Paul Tomkins.
Tuesday 6th:
How Was Their Season? No. 12: Nathaniel Clyne, by Chris Rowland.
Wednesday 7th:
How Was Their Season? No.13: Daniel Sturridge by Dan Kennett.
Thursday 8th:
How Was Their Season? No.14: Lucas Leiva By Anthony Stanley
Friday 9th:
How Was Their Season? No.15: Divock Origi By Daniel Rhodes