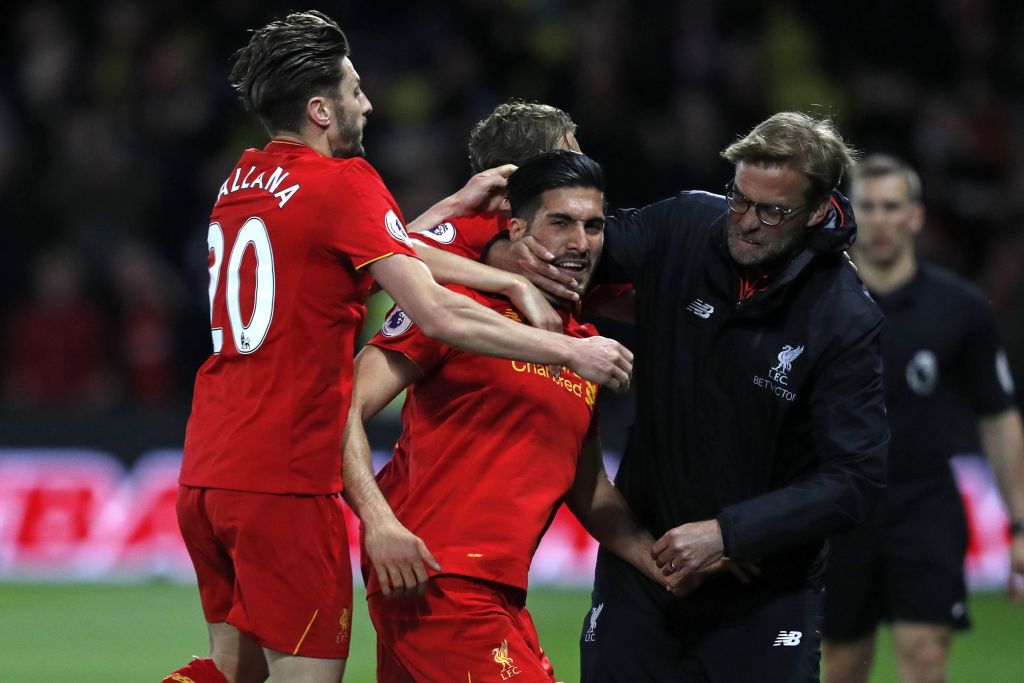 By Paul Tomkins.
Some players never misplace a pass. Emre Can never misplaces a hair. Oh, and he's a pretty damn good footballer too.
And, of course, he provided the standout moment of the season.  Charging forward like a bull, he transformed – too quickly for the eye to register – into a graceful aesthete: toe pointed like a ballet-dancer, body inverted like a synchronised-swimmer – upside-down with leg outstretched – only without the aid of the water. The ball flew off the tip of his boot, arcing over Heurelho Gomes with the most perfect parabola: way too high for the Brazilian goalkeeper, but with sufficient dip to take it into the goal with some room to spare (although it would have felt more spectacular had it crashed in off the underside of the bar; but this was better-placed than such scrappy affairs).
Can landed in a heap, his hair as flawless as the volley. As he ran to celebrate, all the mind could think of was that wonderful, wonderful hair. You can train and train your heart out, from a young kid through your teens and into the adult world of senior football, but you'll never get hair that good.
This article is for subscribers only.
[ttt-subscribe-article]