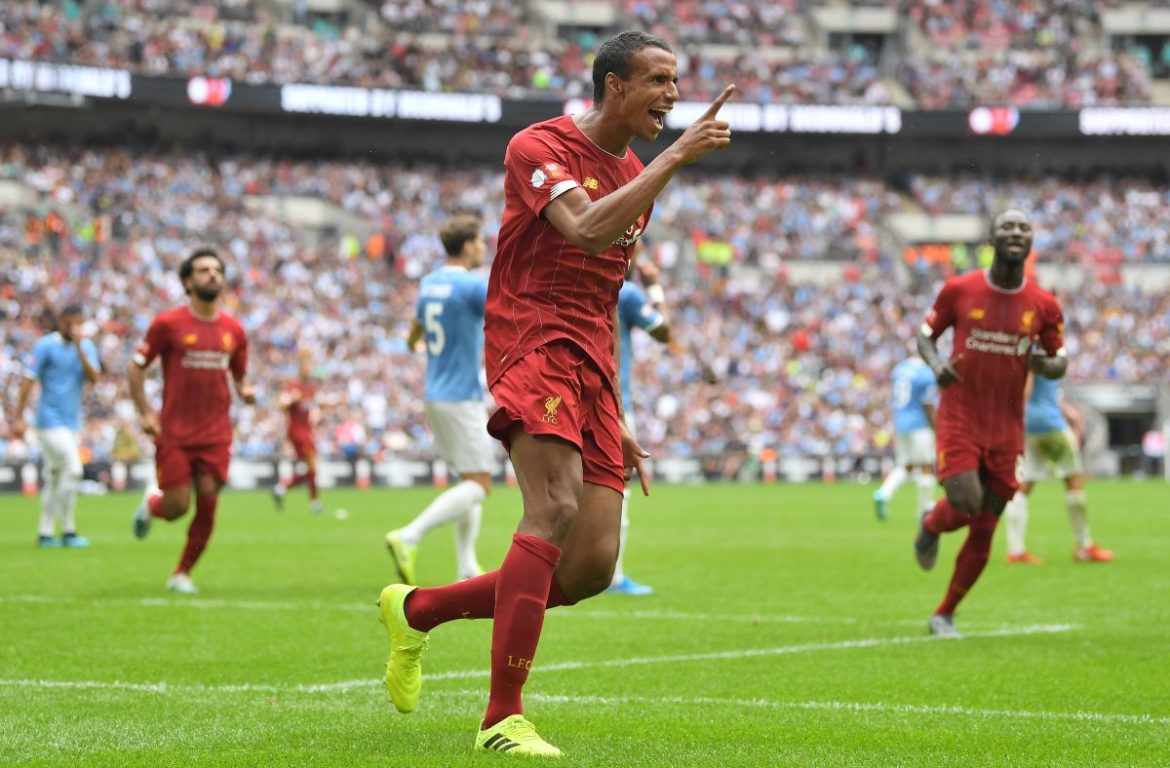 Best posts of the week, as chosen by Chris Rowland and Daniel Rhodes.
1 – Stevenson1988 on the benefits of players having a rest in the summer:
It's interesting that by common consent, Mo Salah is the best player in the world at the moment. Surely it can only be a coincidence that he had the summer off to allow him to rest and recharge his batteries – both physical and mental? Another coincidence obviously that he had a full and proper pre-season under his belt? Surely it's not possible that flogging these guys to death results in reduced performance levels? Memo to Mr Wenger and the rest of the myopic, money mad, administrators: you are complete and utter fuckwits if you cannot get your collective brains around the fact that these guys need a proper rest between seasons. Flogging the golden goose to death does not result in more golden eggs, it merely reduces the quality of the eggs!
2 – Tony Mckenna (macattack) responding to another post about the lack of action taken by football authorities against Man Utd supporters in their protests last time we played at Old Trafford:
Yes, Tony is dead right. And it pisses me off that the actions of United fans were allowed the proverbial brush under the carpet. Like it never happened. This was where illegal entry, vandalism, health and safety breaches, and signposting to would be terrorists, all featured. Now if that had been Liverpool fans, at Anfield?
Oh, no fucking need to hypothesise! Shall we recall that Liverpool fans actually have a prevailing malicious and unfounded allegation of breaching stadium security? Yet, here we could patently see offences happening. This one would have suited Mr Duckenfield. No fabrication required, yer Honour.
I'm so sorry, but that had to be said. So too, does the fact that a similar situation, at Wembley, would soon receive much more focus and hand wringing.
And as the breach at Old Trafford unravelled before our goggle box eyes, we incur the irrational and unfathomable, Mr Gary Neville barking on about the situation 40 miles down the road. He wanted to talk about FSG, and what they have done; "it's dangerous" he squealed.
Wtf? His house is being burgled in Salford and he is wailing on about people parking on yellow lines in Liverpool. There were not even any comparable references. United fans were protesting against the leveraged buy out merchants that are the Glazers. FSG are not that!
More to the point, the bombastic Bury boy is fucking shaking hands with some of the felons. Dick head.
Rant over. I have literally taken a peek on TTT whilst at work, and this is the first I have heard of another planned protest. Could not help myself. But neither can they. Liverpool, innit?
3 – Mobykidz's reflections on Liverpool's win in Madrid:
The tiredness factor.
Allison has just travelled from South America straight to Madrid but looked sharp as one can be. But then he was not running all over the pitch.
Matip is playing consecutive games, looked very good making some crucial blocks, but at times got pulled way away from Virgil or played so high up Griezman simply ran down the middle. But looks like he can keep it up with 4 days till United.
Virgil's heart is there with some typical blocks or aerial duel wins but as at Watford the acceleration just isn't. I think we're over playing him and Klopp needs to rest him after Sunday with Preston, Brighton and Madrid. I suspect he'll play the Brighton game with Joe and Konate coming in for the other matches.
Trent's return from injury is great but yesterday Malcolm or Felix showed their pace and skill to expose our right side. I won't criticise except to flag several loose bits of possession up the pitch.
Robertson is the biggest concern. This guy carried our left side last season but his dip in form matched by the brutal mental load is beginning to tell. It's the reason Milner plays often covering. Tsimakis has to start after Sunday, and like Virgil, needs to recharge and recondition.
Poor Naby. He scored a worldie, did well in possession yet twice let Madrid skin him from a Malcolm short corner and Felix mazy run. He struggled from 20 minutes. But if you look at the pass chain we put him in a trap by stupidly losing the ball. He's knackered playing nearly 5 times in a body getting used to two in a week. Zero blame. He scored a great goal. But Fabinho should have started.
Henderson does not have a reason to be tired. He barely played during the international break or broke a sweat against Watford. Unlike Sunday he did not control the tempo. Credit to Athletico but the Captain kept pushing forward leaving huge spaces but we insanely played risky passes. Was this Henderson's fault or our tactics? I think the latter and serves as a warning for Sunday. We did something similar against Brentford (risk takers) and City.
James Milner is 36 and if it wasn't for Trippier's act, which everyone has a laugh about but was a disgrace, would have finished the game. He shielded Robbo, supported Mane, and got himself in the box. He was superb considering the amount he played. But Sunday is a stretch but by god he'd be in my starting XI.
Roberto Firmino looks hungry. He needs more pitch time but was an important midfield cog in the second half and was a persistent nuisance to Koke and their centre backs. But his eye for a killer pass is just out of sync and like at Watford profligate by going for the riskier pass exposing the space behind. He may start at United even after running himself ragged in Madrid.
Sadio Mane is an angry dude. He pushed Trippier off the pitch for no good reason, left an arm hanging on the same player and then got rough housed by an unsympathetic linesman and referee. He didn't do too much often dropping back to make up numbers. He played for Senegal and is another who might be rested after Sunday.
Salah had a great 15 minutes but too often was crowded out on that right side and often lost the ball that started opposition counters. Like Bobby we need to stop attempting the eye of the needle passes knowing we looked exposed on that side. Was that Salah's fault or the bench urging him to play quickly?
Jota looks physically in good shape and after Sunday should start a block of games. At Athletico he got sucked in by the atmosphere and didn't concentrate or keep cool. He was lucky not to concede a penalty. If you look at his expression on contact he was not in control.
Ox looked pretty good. He worked the ball, ran into space, looked dangerous in their box and tracked on our right. It helped with Griezman's deserved sending off. But he should be a starter in the next couple of games with Fabinho though I doubt this Sunday.
Fab looks like he's missing Gini. Wijnaldum was a master of keep ball, pressures and channeling opposition players into Fab's channels to dispossess. But he went straight to Madrid and Klopp decided not to play him. To be honest I think he was benched. When he came on he did ok. But I'm not sure he's ready for Sunday except we have little choice.
At Brentford, City and Athletico the player we missed was Thiago. The injuries are stacking up. He was supposed to be back after the international break but I can't see him playing on Sunday if he's not training with the team. Its disappointing because he was bang in form and provided a decent option on our right side. If he'd been fit he'd have started and then had a chance to rest. Now it's likely he will play some part against Preston and start the Brighton and Athletico games.
Harvey Elliott is missed but even he would have gone away with the under-21s and Lee Carsley would have played him. So there's little chance of him playing that many games. But even then he would have struggled like Naby because we continually gave the ball away even with 70% possession and Athletico created the better chances in the first half. What we missed was Gini in this game. But I've seen plenty where our midfield struggled with him too. I think Jones rather than Elliott was a bigger miss both in ball carrying, linking up play and tracking.
So I think tiredness played a critical part in deflating our shape, pressing and level of protection. But at 2-0 up the bench didn't relent in pushing the midfield forward. Athletico are past masters of absorbing pressure and then moving the ball quickly to the flanks or through the centre. Griezman, Malcolm and Felix tore apart a tired looking midfield after we tore apart a strangely open Athletico side. So a strange game.
I definitely did not think this was Real Madrid over again. We played really well moving the ball around and finding ourselves in advanced positions. But we too often played it into danger leaving ourselves exposed. That's part tiredness and part our tactics. But we stuck to it and in these games it's not the performance but points that count after a gruelling schedule.
Simeone has no excuses. La Liga eased their fixture worries. We were tired and they knew it. He'll berate the officials but his side resorted not to street fighting but play acting. The referee bought into it after we had the temerity to score twice. In the end their shit-housery got its just rewards with Griezman's deserved red card (imagine if Milner did that) and their professional diving that persuaded a hounded referee to deny Luis Suarez a penalty.
Klopp has Thurs-Sat to train. His selection will come down to fitness and familiarity. Last season our starting XI included Nat, Rhys, Fab, Gini, Thiago and Jota. On Sunday I suspect Curtis Jones will come in for Naby and that's it. One final push in a hugely difficult block of games with a starting XI close to an average age of 29. Experience and a bit of luck do count.
We're now undefeated in 19. Not bad at all. But boy we need a rest.
The Big Red Machine scores three and wins again. Mightily impressive.
Let's finish the job on Sunday.
4 – Tony Mc on Mizgan's Matip analysis:
Mizgan,
Thank you for an excellent analysis of what Big Bird brings to the party, which highlights one of Liverpool's more criminally underrated players – underrated by the media and pundits, not by Liverpool supporters.
If I may take exception with just one thing in your article though. You write:
"Carrying on from that, let us have a look at some of the comparative plots featuring some of top centre-backs across Europe and see how Matip fares amongst them in various basic metrics. Respective league and European games are taken into account while plotting these."
Where is Harry Maguire? 😉
5 – Mobykidz (again), this time on the contrast between Liverpool and Manchester Utd:
Row, row, row your boat gently down the stream,
Merrily, merrily, merrily, merrily Liverpool will win the League.
Its not simply a matter of "hating" United. We all recognise good players and the parallels to Liverpool's own disjointed journey on the pitch. But off the pitch counts too.
Its the disproportionate coverage this side gets from media, pundits and social media who've bought into Man United the Corporation. In pure footballing theatre a European comeback is a thrilling win. It sets up Sunday because Liverpool will be asked to manage their own deficiencies if in the lead.
But the contrast between Liverpool and Man Utd is not a deep seated visceral hatred rooted on the pitch but a genuine case of pointing to a debt laden, over bloated, poorly assembled team, led by one of Ferguson's acolytes, whose achievements are no where to be seen yet receive so much coverage you wonder if there's a big magic mushroom in Salford making it happy time all the time.
My point is the world I live in hard work, intelligent decision making and team work are the cornerstones that lead to success. Liverpool represent that in abundance but not perfect by any means. Yet large parts of the media and foot$alling authorities drools over Manchester not because of its football alone but the Corporate Cash Cows behind it aligned to their own self-interests. The hypocrisy over their reaction to the European Super League and the Saudi Arabia takeover at Newcastle sums it all up.
If we win the Premier and Champions Leagues its because the team is focussed on their football whilst rowing against the media and institutional tides merrily getting on with winning football matches unlike the Man United party boat going on its umpteenth booze cruise surrounded by their media and other hangers on.
Just to highlight something not too widely reported. Atalanta faded in the second half as if they hadn't slept the night before. Not because they were partying but because the fire alarm in their hotel was set off five times in the night. Now, call me a cynic but someone is playing dirty.
But with United desperate times call for desperate measures. But well done for the comeback turning all those first half boos into believers in the space of 45 minutes.
Ole remains at the tiller rowing merrily, merrily, merrily, merrily at the theatre of bloated dreams.
Articles published since last Friday, with excerpts:
Sat. Oct 16th:
Big TTT Bumper Post-Match Analysis: Watford 0-5 Liverpool (Holy Cow!), by Andrew Beasley and various.
Paul Tomkins: At last Salah is twisting left and right. I've been saying for four years that if he does that he'll be unstoppable. In recent years he seemed to get increasingly left-sided, and my theory has always been that – just as a cricket bowler, or pitcher in baseball – the element of surprise is your best weapon.
Salah still scored goals, of course; but in his first season he scored more jinking goals – including four at a snowy Anfield when I was there to see him pummel Watford – that seemed to help him towards 50 in that season.
I don't care how bad your weaker foot is – use it. Use it if only to decoy. Hit a bad shot with it, but make the defender unsure which side you'll go. Use it to double-dummy, or triple-dummy. Find space, rather than running infield into the crowd to hit a curling shot into the bodies of defenders.
Right now he's unplayable as he's unreadable. Not only that, but his touch is better than ever. The little manipulations of the ball in the box are world-class. Every week Liverpool's hierarchy must be thinking "okay, we'll add another £100,000 a week, as you wanted", and then it's "shit, it looks like £150,000 now". At this rate, it makes financial sense to seal the deal soon, before his demands rise again!
Mon. Oct. 18th:
2021/22 Champions League | Matchday 3 | Atlético Madrid Preview | Wanda Metropolitano Stadium | 8pm Kick Off, by Gary Fulcher.
Liverpool have faced Atlético Madrid six times in European C0mpetition since 2008 and the Spaniards have enjoyed the better results, winning three and losing just once, with the spoils being shared on the other two occasions.
Their last meeting came on March 11 2020 – the day the world was officially faced with a pandemic as categorised by WHO – with 3000 Spaniards allowed to make the trip to Anfield despite their own country imposing lockdowns. Atlético recorded a 3-2 win after extra-time – 4-2 on aggregate over the two legs – to secure their place in the quarter-finals, with that match the last to be played for months in England as sporting events were subsequently suspended as the full reality of the pandemic took hold.
The Reds are winless from their previous three visits to Atlético with the Spaniards boasting a formidable home record having lost just two of their previous 41 matches in all competitions, and their home record in European competition is even better, with Chelsea (on two occasions) one of just three different sides to have won a Champions League match on Atlético's home turf in their previous 48 matches dating back to 2008/09.
Tuesday Oct 19th:
Big TTT Bumper Post-Match Analysis: Atletico Madrid 2-3 Liverpool, by Andrew Beasley and various.
Andrew Beasley: Naby Keita has such an odd relationship with the Champions League. He has been selected from some massive matches in the competition yet rarely seems to last the distance. His performance or injuries have seen him substituted in nine of his 11 starts in Europe for Liverpool, and we saw both sides of him in the first half – a fabulous strike of his own, but he wasn't great for Atleti's goals after he had inked his name upon the score sheet.
His replacement was Fabinho, yet the Brazilian had only had four touches when the game turned again thanks to Antoine Griezmann's red card. Liverpool then had a penalty, Atleti did then didn't have a penalty, and the whole blancmange leaves a really odd game to try to assess.
Wednesday Oct. 20th:
My Day at the Match – Atletico Madrid (A), Oct. 19th 2021, by Ross Harte.
Bumped into the U23 squad on the way out. Say hello to Rob Jones. What a player he was. Very unfortunate with injuries. Good to see him still involved. Despite the tense match the atmosphere around the ground is friendly. Fans mixing at the stadium bar outside. Always good to see.
Getting plenty of WhatsApps from home as I enjoy my well-earned post-match beer. Peter happy I broke the jinx. Tom my good friend who used to live in Madrid sends his congrats. Mam tells me to be safe as their crowd aren't happy!
Finally see the Reds win in Spain, plenty of goals, loads of incidents, the stadium was fantastic. Superb atmosphere created by their fans, unlike their city neighbours. I couldn't have asked for much more.
All in all a great day at the match.
Thursday Oct. 21st:
Joël Matip Analysis: One of the Most Underrated Defenders in European Football? by Mizgan Masani
When Liverpool signed Joël Matip on a free transfer from Schalke in the summer of 2016, not many were sure of what we would get from the former Cameroon international. Although his ability and experience was touching the roof in the Bundesliga before he left Germany, there was a tiny bit of doubt as to how he would fare in the Premier League.
To put his time in Germany in context: the now 30-year-old had made 258 appearances for Schalke in all competitions while playing as a centre-back, as well as a defensive midfielder. Furthermore, he represented Cameroon in two World Cups (2010 and 2014) before hanging up his boots from the international game in 2015.
From the 2016/17 season onwards, we have seen an excellent player continuing his good work playing for Liverpool. Matip has featured in 133 games in all competitions for the Reds so far, consistently putting in good performances and being a rock at the back. He has played key roles in the side winning the Premier League and the Champions League (especially the latter when he and van Dijk were the rock at the back that helped Liverpool beat the likes of Bayern Munich, Barcelona and an in-form Tottenham in the final on their way to continental glory).