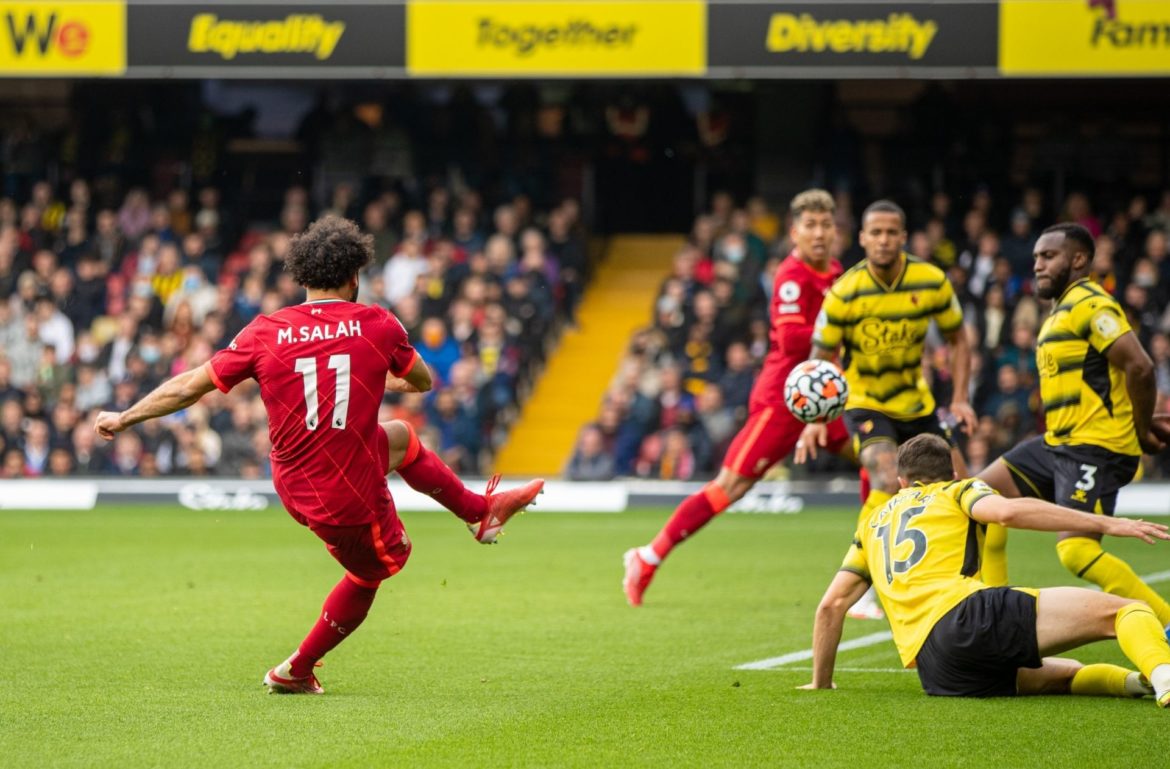 Paul Tomkins, Daniel Rhodes, Andrew Beasley, Chris Rowland and other TTT regulars give their thoughts for 24 hours after the game, and we'll have all the post-match stats too.
Post-Match Thoughts:
Paul Tomkins:
Wow. Just wow. Oh my giddy aunt. Lorks oh Lordy. Stone the crows. Mama mia! And as the kids say, O.M.G.
I've spent a lot of 2021 arguing that Sadio Mané and Roberto Firmino were far from finished; just off-form on finishing. But since the run-in to last season they've been on fire. And Mo Salah – well, he's not just scoring goals, but insanely great goals.
Few players in the history of football will have scored one goal as good as either of his two most recent ones. Now all three (ahead of the rest of the weekend's fixtures) sit in the top five for Premier League goals this season, and in competitions have 10, six and six (and Firmino has only played a couple of hundred minutes); Diogo Jota, who has missed some games, also has three in the league already. All of them are creative, too. All of them press like dervishes, too.
After writing about the sportswashing, ownership and European Super League in a detailed piece, it was another reminder of the mess of football that two key Brazilians couldn't even play in this game, while Curtis Jones, a certainty to start (in the absence of Fabinho, and with Thiago and Harvey Elliott out), was played while injured for England U21s. My piece was about how everyone, more so than ever, is out for themselves, and while I offered no solutions, it was a nice reminder to see Liverpool playing otherworldly football, as yet more human rights abusers arrive in our game, to oust those who build on nobler foundations. Fingers crossed it goes pear-shaped on Tyneside.
I felt this was a tough fixture on paper: new manager, after an international break where some of the Reds' African players played three times, and with the ludicrous absentees of two vital Brazilians due to international football's disdain for the people who fund the game (club fans); up against a big, physical team.
Instead, it was a walk in the park – albeit with the Reds passing and moving with beautiful precision and intensity, and goals that were almost good enough to stop the game and crack open the champagne.
This in-depth roundup is for subscribers only.
[ttt-subscribe-article]