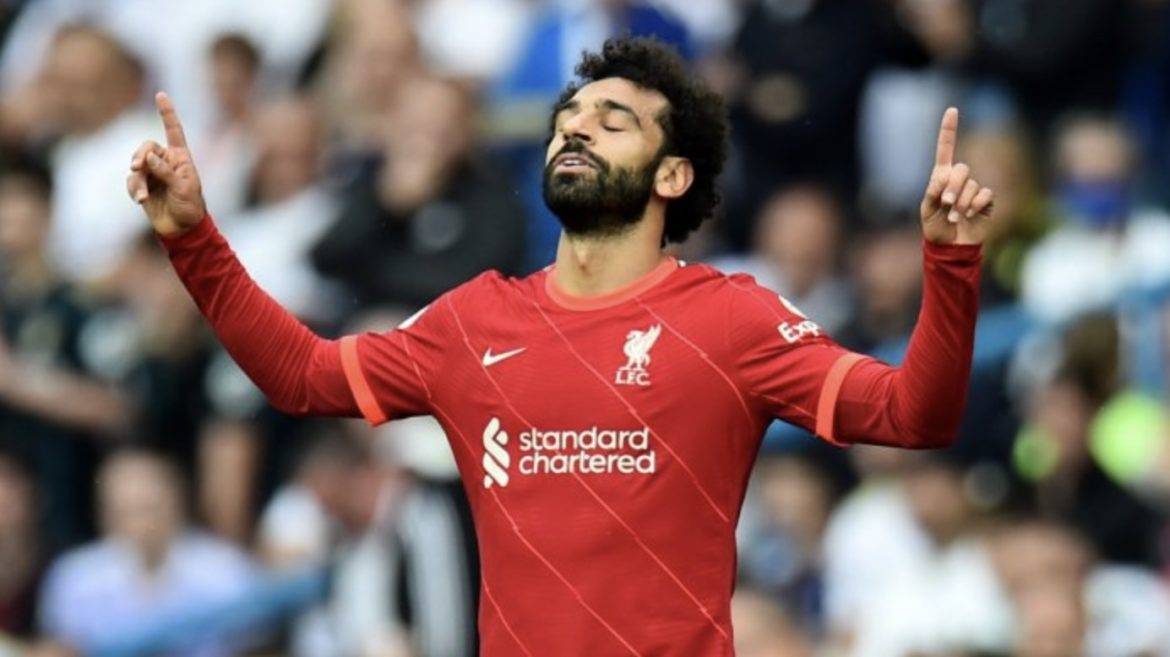 Best posts of the week, as chosen by Chris Rowland and Daniel Rhodes.
1 -Tony Mc challenges the media narrative that Liverpool lack strength in depth with a bench-by-bench comparison:
Liverpool lack the strength in depth to win the Premier League. It must be true, Alan Shearer said so. As did Jermaine Jenas. And Gary Neville. And Chris Waddle. And Paul Merson. And every Tom, Dick and Harriet amongst the over-paid, out of touch, lazy, sheep-like UK football pundits. As well as virtually every one of those UK football journalists who rarely venture beyond Twitter or stray far away from their espresso machine when researching an article. God forbid that they would actually look beyond how much each player cost and study the respective quality of the Liverpool, Chelsea, Manchester City and Manchester United first team squads. It is clearly beyond them to look at ability, experience, statistics on past performance, character, potential, mentality, versatility, etc – you know, all the things that Liverpool look at before signing a player or promoting them from the youth and under 23 ranks. But why bother with anything resembling analysis when you can measure quality with a calculator?
These are the substitute benches for the Top 4 teams in their most recent Premier League games :
The Liverpool bench v Brentford : Kelleher, Milner, Gomez, Konate, Tsimikas, Firmino, Oxlaide-Chamberlain, Minamino, Origi,
The Chelsea bench v Manchester City : Arrizabalaga, Thiago Silva, Loftus-Cheek, Chalobah, Saul Niguez, Hudson-Odoi, Chilwell, Havertz, Ziyech
The Manchester City bench v Chelsea : Steffens, Stones, Ake, Sterling, Torres, Fernandinho, Mahrez, Palmer, Latvia
The Manchester United bench v Aston Villa : Heaton, Lindelof, Dalot, Matic, Lingard, Van de Beek, Martial, Cavani, Sancho
In all honesty, even allowing for my obvious and natural bias, in terms of the balance of talent available from those 4 benches, I know without hesitation which one I would want to call on whatever the state of the game : Liverpool's (Yes, I know that Jurgen Klopp chose only to deploy 1 substitute against Brentford but I trust that he had his reasons). And don't forget that Nat Phillips didn't make the squad and Harvey Elliott, Thiago Alcantara, Naby Keita and Neco Williams were missing through injury. Add in youngsters like Conor Bradley, Kaide Gordon and Tyler Morton who have been blooded in the Carabao Cup this season … and that all leaves me spitting feathers at the brainless slur that Liverpool lack the strength in depth to win the Premier League.
2 – The complete run-down on Mo Salah's Liverpool goals after he reached the 100 mark, posted by Andrew Beasley:
Mohamed Salah became the fourth Liverpool player to score 100 Premier League goals, and the first do so entirely in the advanced stats era.
So here's how Salah scored 100 league goals for the Reds (and here's all the goals)
https://www.youtube.com/watch?v=cGJBKbManZE
2017/18 – 32
2018/19 – 22
2019/20 – 19
2020/21 – 22
2021/22 – 5
58 goals at home, 42 away.
14 penalties
10 (Opta-defined) counter attacks
4 corners
3 other set pieces
69 in other open play
16 in the six yard box
78 in the rest of the penalty area
6 from outside the box
82 left foot
12 right foot
6 headers
Salah has scored against 26 different teams in the PL:
9 – West Ham
8 – Bournemouth, Watford
7 – Crystal Palace, Southampton
6 – Arsenal
5 – Brighton, Newcastle, Tottenham
4 – Huddersfield, Leeds, Leicester, Man City
3 – Aston Villa, Chelsea
2 – 7 teams
1 – 4 teams
Salah has been assisted by 19 players (plus 36 goals with no official assist):
11 – Firmino
10 – Mané
8 – Robertson
6 – Oxlade-Chamberlain
5 – Alexander-Arnold
4 – Fabinho
3 – Henderson
2 – Coutinho, Jones, Keita, Shaqiri, van Dijk
1 – Alisson, Can, Gomez, Matip, Milner, Origi, Wijnaldum
Salah's goal times:
1-15 mins: 10
16-30: 15
31-45: 19
46-60: 18
61-75: 17
76-FT: 21
Earliest: 2:14 vs Tottenham, home, February 2018
Latest: 92:11 vs Manchester United, home, January 2020
Salah goals by starting position:
76 – Right forward
20 – Centre-forward
4 – Substitute
Goals scored in matches:
4 goals – 1 (Watford, Home, March 2018)
3 goals – 2 (Bournemouth, Away, December 2018 & Leeds United, Home, September 2020)
2 goals – 14 times
1 goal – 62 times
Liverpool's record in the 79 league matches in which Salah has scored:
62 wins
13 draws
4 defeats
199 points, 2.52 per match
Value of Salah's goals:
42 – Gave Liverpool the lead
23 – Moved to two goal lead
21 – Put LFC three-or-more up
11 – Equalisers
3 – Lowered deficit
28 'winners' (decisive goal which moved the scoreline to the point from which Liverpool won e.g. 2-0 up in an eventual 2-1 etc)
That's all I can think of, open to any suggestions and I'll have a look!
3 – Egremontcosmo on the vastly superior officiating in European games to the Premier League after the Porto game:
We wouldn't have had half those decisions (correctly) going in our favour last night if that'd been a Premier League fixture. What a contrast, when looking back at Sir Roger's time at Liverpool, to feel like we have a greater chance of seeing just how well our lads can play football when they're on the continent rather than at home. A few fair decisions is all it takes. It's funny, but I almost start to feel guilty when we get them!
4 – Tony Mc with a look back at Guardiola's antics at Anfield:
This excellent preview prompts me to look forward to with eager anticipation to another cracking Liverpool v Manchester City game at Anfield. It also a prompts me to look back at the game between the two teams at Anfield on 10 November 2019. It brings back wonderful memories, not just because of the Liverpool 3 Man City 1 score line with great goals from Fabhino, Salah and Mane, but also because I witnessed probably the funniest thing I have seen in over half a century of watching football live at Anfield. The unwitting source of humour was none other than Pep Guardiola. Actually, to be totally honest, although I was at the game, I didn't appreciate the true comedy value of the incident live and only did so while watching a recording of the game later. It happened late on in the game when City claimed a penalty for handball by Trent Alexander-Arnold but the appeal was turned down by referee Michael Oliver. City had had an earlier penalty appeal for handball by the same player turned down. The human light bulb could no longer contain himself at this glaring injustice (not to mention a looming result that would leave his team 9 points behind Premier League leaders Liverpool) and had a total meltdown. It had pathos, it had human suffering, it had a soul in torment, it was like a Greek tragedy … but most of all it was fecking hilarious.
Pep stalked towards an impassive, disinterested-looking Mike Dean, the fourth official, and screamed "Twice!" while holding up two fingers on his right hand to underline his point. As he got closer to Dean, by way of a change, he held up two fingers on his left hand and again screamed "Twice!". And, in case Dean had missed the point, he repeated the action with the agonised scream of "Twice!" for a third time. Then, and this is what really transformed an angry rant into pure comedy gold, Pep channeled his inner Basil Fawlty. He raised himself up on his tippy toes, arched his back, threw back his head so his face was to the heavens, thrust his left hand with its two extended fingers upwards and screamed "Twice!" to the football gods. All against the backdrop of the Liverpool supporters in the Main Stand bouncing in delight. You would need to have a heart of stone not to split your sides laughing. If you haven't seen it, or even if you have seen it but could do with a right good laugh, I implore you to look it up on YouTube.
Those whom the football gods wish to destroy they first make mad.
5 – Paul on the form and potential of Curtis Jones:
I've not seen many youth players in all my years watching football who dribble quite like Jones. He's not as fast, dynamic and elusive as Lionel Messi, but Jones is one of the few footballers who seem to control a ball as closely to his body.
Most dribblers get the ball out of the feet, and someone like Ox will knock it 20 yards to chase it. Jones just kinda glides with the ball, without really losing any speed. If he had an extra yard of pace he'd be unplayable, but as it is, he's almost unplayable.
When these lads break through, I've often seen them at their best in youth football. But they go from being the best player on the pitch to being the worst: no experience, not up to speed, often not strong enough. Young strikers often try and shoot as if against young goalkeepers, but now it's world-class keepers, and you have to aim better.
Ditto dribbling – you can go past some 17-year-old who'll never have a future in the game, but you can't do that to world-class centre-backs who are 15 stone of pure pace and muscle. Maybe if you have electric pace (like a young Michael Owen) you can get past top defenders, but it's hard otherwise.
Which is why Jones and Harvey Elliott have been so refreshing. Hopefully Kaide Gordon will follow soon – he's more of a jinker than Jones, with Jones a glider. Elliott also has that incredible touch, but isn't as much as a dribbler as the other two.
It's also worth noting that Jones is close to 10 goals for LFC already (8), and after the same number of games, Steven Gerrard had just one. Different players in different teams, doing different jobs, but for a young midfielder to be able to score more than a goal or two per season is excellent. His shooting is powerful and accurate, and is starting to go up a notch, to the required level. He looks to me like someone who could easily be getting 10 goals a season in this kind of role, at the age of 20/21, and then get up towards the 20-goal mark as he matures.
So I always felt he was a potential star, but obviously other excellent young players have fallen by the wayside, due to a slightly iffy attitude (Ojo) and injuries (tons of players!). Some have left too soon, and others maybe just didn't get the chances to play.
One player I really liked was Ovie Ejaria, and he is really starting to be a bit of a star in the Championship – he's nearly 24 and it's kicking into gear for him.
Maybe the difference with someone like Jones is getting those 24 PL games last season – but for injuries, he might not have played much at all, and he might be out on loan now. But we had injuries to midfielders and had to play midfielders in defence, so Jones got a lot of game-time. And just like Jordan Henderson on the right of midfield in his first season 10 years ago, it can be a way to learn about the pace of the game, the intensity, the way to ride tackles, and so on, to make those improvements even if not impressing, for when back in a more natural position, or when a bit stronger and ready to blossom.
Articles published since last Friday, with excerpts:
Saturday Sept. 25th:
*Bumper* Post-Match Analysis: Brentford 3-3 Liverpool, by Daniel Rhodes.
By Paul Tomkins: All of Brentford's goals were sloppy from a Liverpool point of view, in that the Reds had chances to clear, and the ball bounced about in pinball fashion. I talked about chaos last week, and this time Liverpool were on the receiving end.
I think Virgil van Dijk will take a bit longer to get back to 100%, but he did produce one superb piece of last-ditch defending. He didn't play badly, and he's done well just to be on the pitch. Matip looked shaky, after an imperious start to the season. Either Liverpool were slack, or Brentford unsettled the Reds; or a bit of both.
It may prove to be a valuable point won in the long run, and puts the Reds clear at the top of the table, but it was worrying how out-fought the Reds were, as they had been at Watford in the past; albeit when losing at Vicarage Road. It felt like Liverpool were out-thought, too. These away games at promoted teams early in the season are like cup ties, and the crowds are buzzing, but it felt like the Reds didn't quite do enough to compete. The big picture is still rosy, but that was a weird display in so many ways.
Monday 27th:
2021/22 Champions League | Matchday 2 | FC Porto Preview | Estádio do Dragão | 8pm Kick Off UK Time, by Gary Fulcher.
Two times Champions League winners Porto reached the quarter-finals last season, only to lose 1-2 over the two legs against eventual winners Chelsea.
The 0-2 home defeat against Chelsea in the 1st leg back in April is their only defeat in their last 18 matches in all competitions, with the Dragões winning 13 and drawing five of their following 18 matches after losing to Chelsea.
Egosystems and Main-Man Syndrome: How Liverpool's Rivals Bought High-Paid Problems, Not Smart Solutions, by Paul Tomkins.
I've spoken at length about the importance of the 'egosystem' at Liverpool – the unquantifiable gains made when everyone is on the same wavelength, pulling in the same direction. And in fairness to Benítez, he is trying to do the same at Everton, with low-key buys who will give him honest endeavour. But he is doing so from a position of undoing an unholy mess of status-symbol transfers.
It's why someone like Jürgen Klopp will say to anyone who wants to leave "there's the door" (if your transfer value is met), because unity trumps individualism, and anyone who no longer sees themselves as part of the group is like an infectious wretch capable of passing on that viral disaffection. Obviously Klopp will speak to a player and try to resolve any simple problems, but he won't indulge them or pander to fragile egos. If they badly want out, then keeping them can become toxic.
It's why Klopp – unhappy with the increasingly moody Brazilian winger in late 2017 – cut the ties with Philippe Coutinho midseason; the club taking the £142m as fans went absolutely apeshit about how reckless FSG were (yawn), and how the club would never win the league or the Champions League with such a policy. Yet Klopp did not want to keep a sulking player who could start to drag down the mood of others.
Tuesday 28th:
Is Trent's Positioning Causing Defensive Problems, or Is It the Distances Between the Lines?, by Mizgan Masani.
Apart from the Milan and Brentford game, Liverpool have looked solid at the back this season. Crystal Palace did put early long balls into the channel behind the full-backs to test the centre-backs, but they didn't score in that game. However, in the games where the Reds have struggled to close the distances between the last line and midfield, they've been punished. With the system Klopp's men play, the spaces will always be there in wide areas for the opposition to exploit at on the counter.
Hence, the wide midfielders have a vital job of covering the forward runs made by the full-backs, or help them even when the latter are in position defending (Brentford and Brighton goals being examples). The gap between the last line and midfield cannot be too big when defending a counter-attack (Milan goal). The balance on that front has to be spot on.
Farewell Sir Roger, and Thanks For Everything, by Chris Rowland.
He was awarded an MBE in 2000, but he was always Sir Roger to the adoring Kop. His numbers and achievements speak for themselves, and make him a true all-time club great.
How highly thought of Roger Hunt was by Liverpool's fans is illustrated in the attendance for his testimonial in April 1972, with a 56,000 full house and an estimated 10-15,00 locked out.
Thanks for the memories, Sir Roger.
Wednesday 29th:
*Bumper* Post-Match Analysis: Porto 1-5 Liverpool, by Daniel Rhodes.
Daniel Rhodes:
It's hard to remember a more sustained period of attacking performance as a Liverpool fan. Maybe during 2013/14? Either way, this sample includes the Champions League, and the hardest group at that, as well as a more competitive Premier League. It includes over 20 shots a game; over four big chances – including (SEVEN) tonight (Just a note that two have been removed overnight so it's only five on SofaScore, and four on Fotmob).
It was complete domination, orchestrated by Curtis Jones. Who was a complete dynamo, capable of everything – and executing it; perfectly-timed pressing to create goals, dribbles in the penalty to create goals, sublime throughballs to create goals. Not bad for about fifth-choice midfielder. Surely not anymore?
Six points from six in the competition, new levels of expected goals created and attempted, and the potential for nine points to be enough to qualify for the next stage. Happy days.