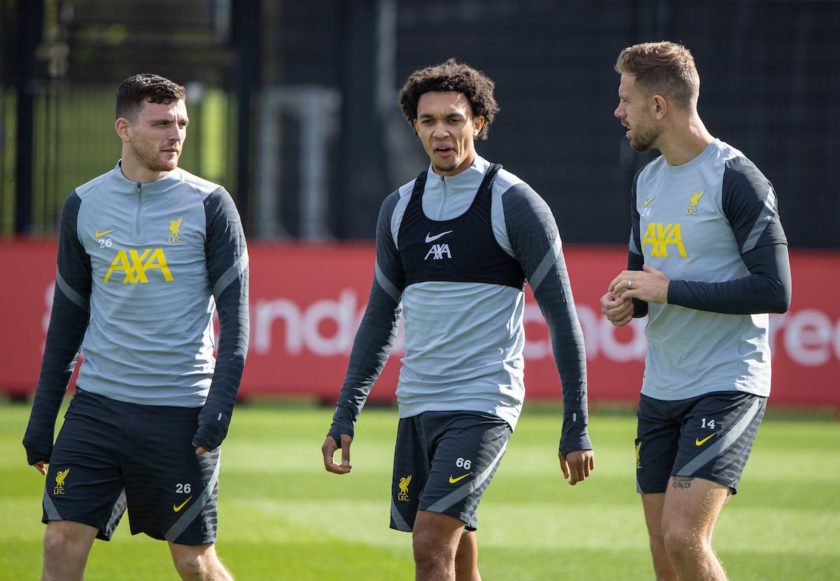 After a significantly good start to the season from a defensive viewpoint, with only one goal conceded in five league games, Liverpool shipped in three goals at the weekend against Brentford. That performance asked some questions about how the Reds' defence cracked under pressure, especially the right-hand side, and whether they are becoming top-heavy, leaving the centre-backs and goalkeeper to deal with too much at the back.
Ultimately, that is the way Jürgen Klopp's men play – with high full-backs, front three narrow and interchangeable, a sitting midfielder and two box-to-box central midfielders. The system relies on pinning teams in their own half, with wide central midfielders being the shield to cover the runs of the marauding full-backs when defending counter-attacks, and the two centre-backs dealing with opposition forwards in one-v-one situations.
Goals conceded vs Brentford analysis
However, in the game on Saturday, the imbalance of the team structure, mainly on the right-hand side, was there to be seen when defending Brentford's second and third goals. Before analysing those goals, let's look at the passing network of the team in the game with average positions of the players on the pitch.
This article is for TTT Subscribers only. Sign up for just £5/month.
[ttt-subscribe-article]