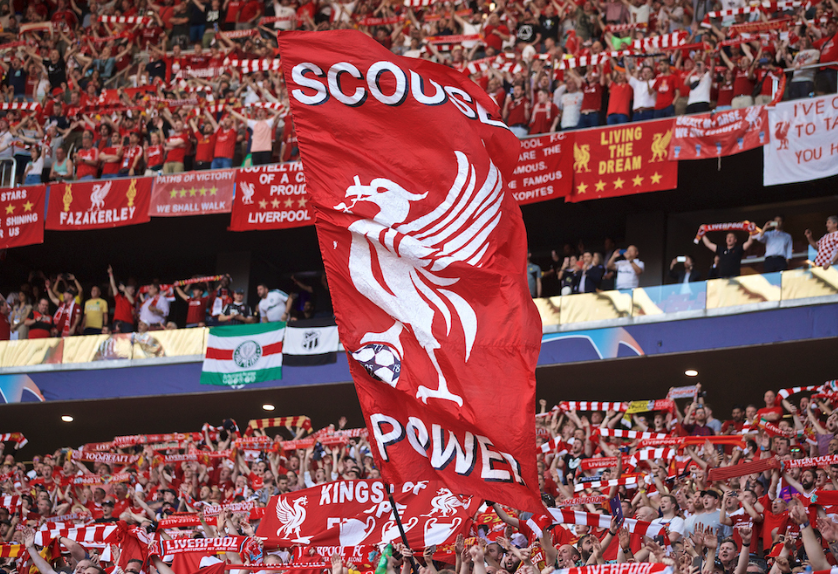 Posts selected by Chris Rowland and Daniel Rhodes.
This week's round-up brings you some of the best comments on the site, together with some samples of the articles we've published.
If you'd like to join our troll-free community and enjoy some intelligent debate about Liverpool FC and the wider world of football, and indeed the wider world generally, see the 'Subscribe' tab at the bottom of the page for details of how to sign up.
1 – Javelin with a retrospective look at Liverpool's difficult period under Hicks and Gillett, July 1st:
When this series is complete it will be easy to see some longer term trends of LFC's performance across the years. One is already quite clear.
While I remembered the period from the end of the Benitez era to Rodgers' title tilt to be pretty poor, seeing those four seasons take up the 22nd to 25th worst spots is pretty damning. Here we see the medium term consequences of H&G screwing everything up: the departure of Benitez and the dismantlement of his team; the brush with bankruptcy and the sale of the club; the malaise of Hodgson and the overall poor situation that even King Kenny couldn't really solve.
I think it's a testament to just how badly run down the club was when FSG took over. Sure, they made plenty of mistakes early in their tenure, but that doesn't change the fact that they had a mountain to climb trying to get Liverpool back onto its perch.
It's as though the Liverpool they bought was like a stately old liner (NOT the Titanic, but maybe one of her sister-ships) that was way off course. The once luxurious interiors now shabby and covered with peeling paint. The vital internal machinery rusty and out of date, in dire need of a complete overhaul and modernisation. But given the sheer bulk of a ship like that and its previous momentum it takes a long time to turn around. And even the most competent captain will struggle to turn such a mighty ship when the rudder doesn't respond as expected and the hull creaks and groans with the strain of trying to comply.
It's only really been in the past couple of seasons that the modernisation refit has been completed (more or less) that we're starting to see the longer term effects of the FSG takeover. They look good! But it should always be remembered that things got worse before they got better. In retrospect it was probably inevitable given the scale of the task they faced. Though if they were to do it over again with the experience they now have, they would likely have got it done smoother, faster and cheaper than they did.
2 – Jeff on season 2009/10, July 1st:
To me this was the season that should have revealed to any Liverpool supporter who wanted to deal in reality that Hicks and Gillett owning Liverpool was a disaster and that the future of Liverpool as long as H and G owned the club was dire.
Why did Liverpool bring in Alberto Aquilani from Roma? The answer is Roma owed Liverpool money for the transfer of Riise? Is this a sound way to do business? NO To this day I am still trying to figure out how Liverpool's medical people could okay this transfer? I have no answer to this question.
Why did Liverpool bring in Glen Johnson? Portsmouth owed Liverpool money from the transfer of Crouch? Again, is this the way to run a football club? NO
Rafa was promised that he could spent the money that came in from Alonso on the players he wanted? Was this promise kept? NO On this point, he wanted to bring in Jovetic and H and G said not going to happen. Please remember that Jovetic was something special before he almost destroyed one of his knees and a pairing of Torres and Jovetic would have been something to behold.
I am one of those who believes that the key to success in business and remember football is a business is the quality of people at the top and with H and G at the top of Liverpool this season showed any one who wanted to see it that Liverpool was in trouble.
3 – Jamie on the Reds' young prospect van den Berg:
I watched the van der Berg scouting report tonight. To my eyes he doesn't do anything spectacular but he does a lot of things well. He looks like a proper footballer.
There's nothing unusual about us buying a promising youngster but with our success in the transfer market and the brains working on this stuff in the background I wonder whether we've spotted an opportunity in the transfer market.
With so many big clubs needing to recruit at the top end and some analysis on the attributes that make a youngster likely to succeed at the top level, plus a clear set of requirements of the type of player that is capable of playing the Klopp way, and a first team that has few obvious areas to improve, it wouldn't surprise me if we start targeting young talent to work their way into the first team. They get used to the Liverpool way of playing so when they get to a certain point they feed into the first team – cheap, good for the quotas – or if not, then our record would suggest we make a decent profit. Win win.
4 – Chris on Man Utd's "in" stage:
What we're looking at with Utd at the moment is the 'in' stage. They appear to be spending a lot of money on young and British players – James from Swansea, Wan-Bissaka, maybe Maguire, and they've managed to get Rashford to sign another contract. Bruno Fernandes also seems likely to join. And De gea looks like he'll stay another year.
But Pogba is not even training with the others, and seemingly wants away. It seems they would like to sell Lukaku and Sanchez but either cannot agree a deal or even get any interested takers (Sanchez).
That leaves them with Martial, who Solksjaer has already accused of not being a good trainer, Jones, Smalling, Darmian, Rojo, Bailly, Fred, a fast-melting Matic.
So firstly their net spending will far less formidable when Pogba, Lukaku, Sanchez and a number of those others mentioned depart and the fees get fed into the transfer balance sheet. Secondly, they'll still be left with some deadwood and imbalance, and just hoping the new and the old will gel. And still be left with a rookie manager appointed and 'revered' solely on sentiment. I'd rather be where we are, thanks.
5 – EddierobUSA with his (usual) excellent transfer analysis:
Just thinking aloud on the Dani Ceballos rumour, maybe unwise since it comes from Marca. However his profile as a  player is one that may well interest us except we do not appear to need another midfielder at present (we have 7 on our books). However:
– given our stance this year I have wondered whether or not we are waiting for a player that would be likely to fall out from the various RM / Barca galactico merry go round.
– we really need cover at full back, and an additional attacker
– perhaps JK has in mind to use Milner next year mainly as the FB cover / rotation, which would then open a slot in midfield. having Milner play that way would allow for a fairly pro-active FB rotation.
– and Lallana has only one year left on his contract. Would Ceballos be a good replacement for him when he leaves? I do not know enough of the players but DC is essentially a play maker.
– Lallana staying this year makes sense, since we have issues with our home-grown (Nation and Club) numbers. We have only 5 (Milner / Lallana / AOC / Hendo / AOC) over 21 who are HGN, with only Gomez who is HGC. In the near future TAA will become another over 21 HGN & HGC, Kelleher will be an over 21 HGC. Hopefully others can make it through as well, otherwise we will end up needing to pay the English premium for players .This aspect is one of the reasons we fought so hard to keep Brewster, and why we did not wish to lose Camacho.
– thanks to OT who has written more comprehensively explaining HGC & HGN. It never gets mentioned (nor do wage constraints for that matter) in the popular press, but both will be a significant  influence on transfer decisions. A fuller review of the squad from this perspective would be great.  In the meantime just sit back and try to ignore many of the rumours that are out there purely because the press / web sites can attach an amazingly high transfer fee to it (I suspect there is a strong correlation between the number of clicks and the rumoured transfer fee).
There again, as I said , it is Marca generating the Ceballos rumour.
6 – Tash with a message for all Liverpool fans during transfer season:
I'd be massively surprised if Klopp was not interested in anyone at all. In fact I'd go as far as to say that it is impossible that he sees no one out there who is capable of improving us.
He and the transfer committee along with our team of analysts are constantly in the hunt for potential new signings, whether they are scouting for the 1st Team, the squad or the future.
However, Jurgen has shown time and again that he's not interested in signing players simply in order to make up the numbers. In that situation he would rather work with what he has, either by switching positions, adjusting tactics or promoting youth.
If a player is out there who interests us, who wants to play for us and is available, we'll get him. If not, we'll be OK.
Articles published since last Friday, with excerpts:
Monday July 1st:
Ranking the Reds' Premier League Seasons, Worst to Best: #22 – 2009/10, by various.
Hopes were high at the start of 2009/10. Liverpool came into it off the back of their best Premier League season to date. Xabi Alonso and Alvaro Arbeloa had left in the summer, but their replacements – Alberto Aquilani and Glen Johnson – appeared to be decent signings. Pretty much everything looked fine. The problem was, as soon as the season actually started, anything which could go wrong did go wrong.
Two centre-backs clashed heads on the opening weekend. Two defeats were suffered in the first three league games, after only losing twice the season before. An opposition winning goal was scored by a beach ball. A BEACH BALL!
Two red cards collected in a loss at Fulham, followed by another red card and defeat at Fratton Park to a Portsmouth side who would finish the season bottom of the pile with just 19 points. You get the idea, it was horrendous. The league campaign never really got going, with the Reds spending 30 of the 38 match weeks seventh or lower in the table, and only reaching fifth once.
In Europe there were last minute Champions League defeats at Anfield to both Lyon and Fiorentina, which went a long way to ensuring a group stage exit. After dropping into the Europa League, the Reds had to travel to Madrid for the first leg of the semi-final by coach thanks to an Icelandic volcano erupting, which went a fair way to explaining why they got knocked out.
And that's just on the pitch. Behind the scenes, the Hicks and Gillett partnership was collapsing into the sea while Liverpool fans protested on the streets around Anfield prior to matches. There was an ugly atmosphere in the lungs of the club in 2009/10, which ultimately ended the tenure of Rafa Benitez. And things weren't going to get better that quickly afterwards either…
Oman Reds at Anfield – OLSC Black Tie Dinner and Huddersfield Town (H), by Nabs Busaidi.
Walking around the circumference of the stadium, we crossed paths with fans from Kop Kenya OLSC. None of us had ever met, but I had spent a lot of time advising them on how to become an official club in 2013, and the committee and I have stayed in touch over the intervening six years. Thanks to social media we vaguely recognised each other and suddenly I was engulfed in Klopp style hugs and hand shakes from good friends I had never met, but had known on WhatsApp for years.
Most of the time, I think it is ridiculous to say LFC is one big family, but sometimes it is just surprisingly unexpectedly true!
Tuesday July 2nd:
Scouting Sepp: A Look at the Reds' Young Defensive Signing van den Berg, by Daniel Rhodes.
He's incredibly versatile as mentioned above, and comfortable on his right and left foot. (He attempts four throughballs, and two were with his left foot.)
Has pace to burn, often being two or three yards behind the attacker before nipping in front of him with a burst of acceleration.
His speed also enable him to overlap frequently and effectively when at right-back; however, he needs to improve his crossing and cutbacks because he wastes a few excellent opportunities in the video analysis.
Not only is he comfortable in possession, distributing the ball simply and without risk, he's also got plenty of Matip-like dribbles out from the right-sided centre-back spot. Like crossing, a definite requirement for a defender in the Liverpool back four.
As you'll see, early on in the clips he gets bullied off the ball on the right hand side by a big burly striker that results in a goal conceded. Hopefully once he fills out a bit that will become more infrequent.
Not only is he an attacking full-back, but he's also a threat on set pieces in the air. With intelligent movement (which could be a training ground routine) he often finds space to attack the ball on corners; scoring once at the back post for the Netherlands' youth side.
Marks his man really well in open play, getting really tight and jockeying rather than jumping in and committing a foul. In fact, he rarely concedes any fouls which is always the sign of a quality defender.
Wednesday July 3rd:
Ranking the Reds' Premier League Seasons, Worst to Best: #20 – 2015/16, by various.
Andrew Beasley: Managing the squad through to the Europa League final, with the additional toll that takes, has led to a harsh assessment by our season-ranking algorithm. The team with the fifth highest £XI finished eighth, to equal their worst placing since they were last promoted to the top flight, over 50 years ago. Failing to win the cups obviously cost 2015/16 some ranking points too, so it was very much a campaign of 'almost, but not quite'.
But in spite of all of that, if nothing else Klopp brought back the joy and a certain amount of flair into a team which had been driven into a tactical cul-de-sac by Brendan Rodgers. In a nine game spell comprising the Ulsterman's last six matches in charge plus the German's first three, Liverpool drew 1-1 seven times and 0-0 once. They hadn't forgotten how to avoid defeat, but winning had become a real struggle.
Ranking the Reds' Premier League Seasons, Worst to Best: #21 – 1998/99
Taskin Ismet: For the doomed partnership of Roy Evans and Gerrard Houllier no-one knew who was meant to do what. Including the two men in question. That was due to the small issue that Evans apparently thought Houllier was coming in as Director of Football, only discovering that he was actually going to be joint-manager immediately prior to the press conference announcing his appointment. Add to that the fact they'd never even met before, let alone shared a history which had made evident to both that they shared the same footballing ethos and would just love to work together. 
Rather than this being a match made in heaven, it was rather a match made in David Moores' head. Perhaps it was done with the best of intentions. But it was also done with a complete lack of thought. And it was also a very convenient way to avoid sacking Evans. A mixture of ineptitude and cowardice.
Looking back, it was to become the lesser of Moores' ill thought out and bungled decisions to bring in a double act. For this is the man responsible for selling the club to Gillett and Hicks. It's fair to say that double acts were not his area of expertise. Actually, make that double acts and running football clubs.
Jurgen Klopp is Trying to Kill Me: 
When Liverpool are crap – or perhaps mediocre – it's actually a lot easier. It's possible to disengage from football a bit more, and maybe spend some time thinking about other things. But once Liverpool started getting extremely good it meant game after game of "must win" fixtures, week after week; often once every three or four days, with the pressure ramping up all the time (and for me, the desire to see this manager, and this group of players and backroom staff, win something was intense). 
So, just like a mother who swears "never again" after giving birth, I'm calling time on my football-book writing career (for now, at least). I can bow out on the football tomes where I came in: with Liverpool winning the Champions League.
Having written a new book each year starting in 2004/05 (which essentially led to my whole career as a football writer), this is the first "from scratch" book I've written in full since I launched The Tomkins Times ten years ago. And now I remember why; it's hard work, and far too stressful. That said, I'm proud of the results; and of course, the team helped. (And my excellent team here helped me, too.)
The book is a look at more than just the past season, although that is of course the main focus. A lot of the focus is on the transformation made since 2015. I revisited all my old articles from three or four years to compare how things had improved after the club had grown increasingly lost and fractured at the end of Brendan Rodgers' reign, and applied the kind of thinking I usually apply to create my own kind of book.