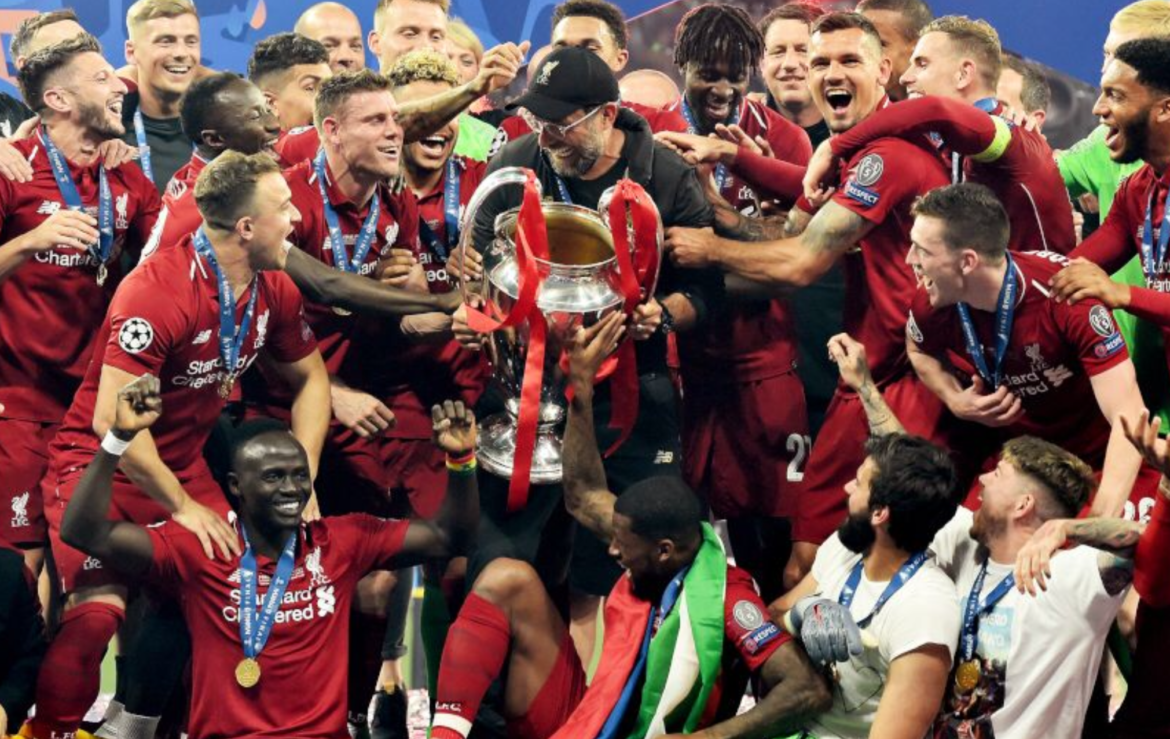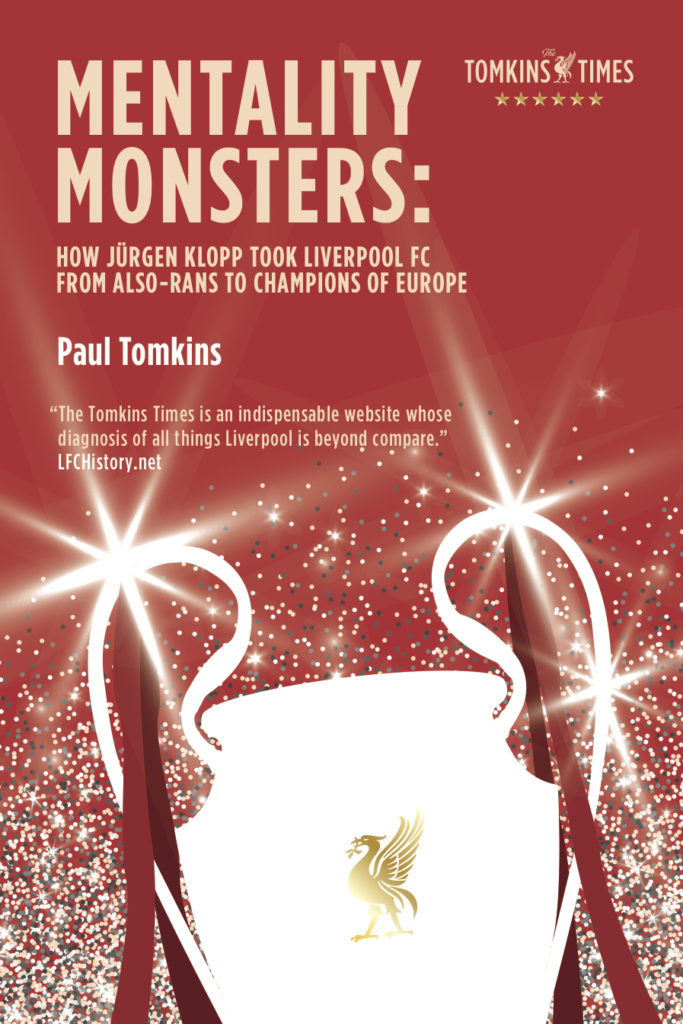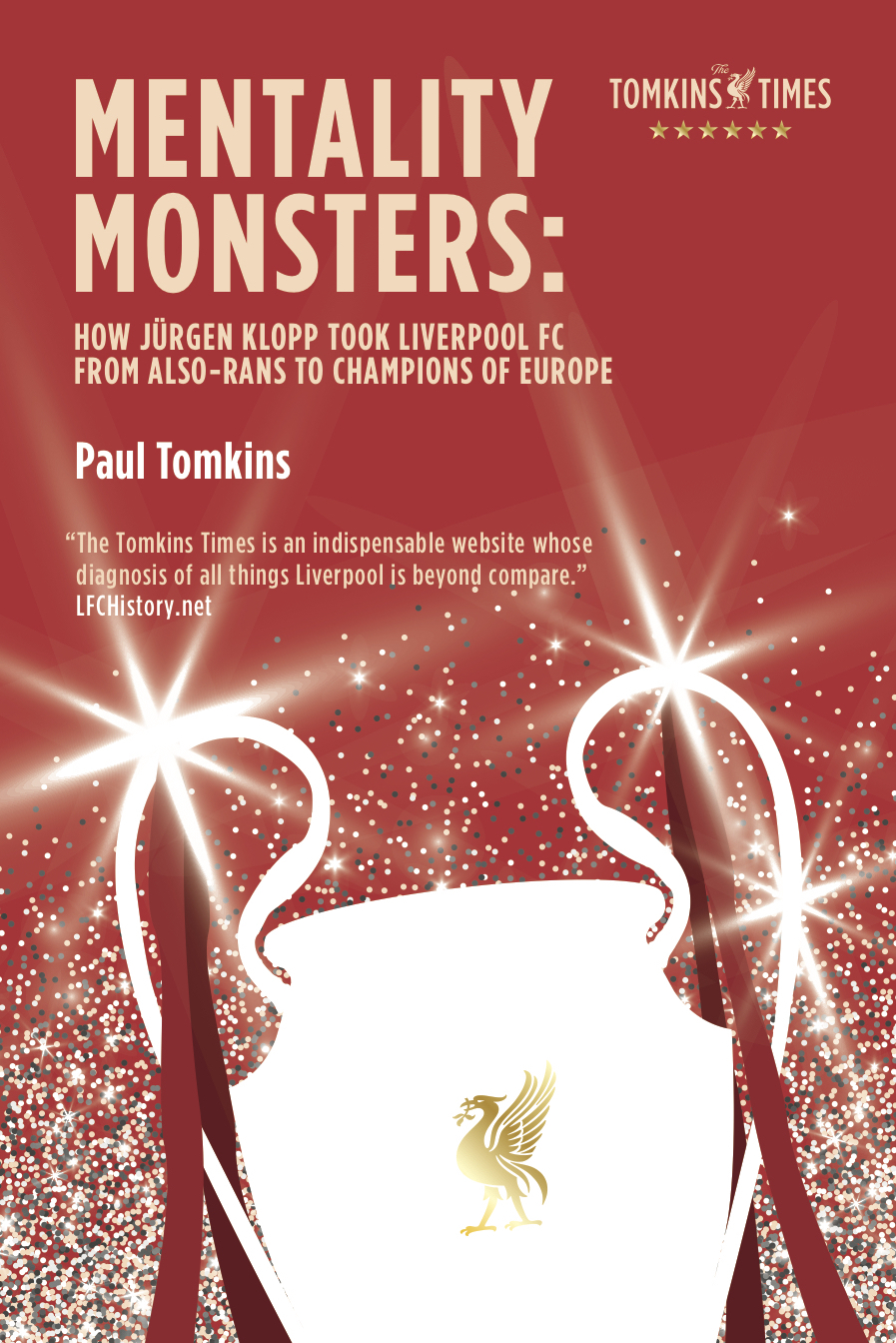 Fireworks fizzed and popped and sprayed as the phalanx of scarlet coaches inched along the streets. Flares and smoke bombs spread a red mist across Merseyside, explosions of sparkling confetti shot again and again from an air cannon into the blue skies, as the best part of a million Liverpool fans thronged the route, sitting astride traffic lights and hanging out of windows, risking life and limb to get a glimpse of the returning heroes. Jürgen Klopp, lager bottle in hand, one leg slung over the back of the open-top bus – also apparently risking life and limb – beamed a grin that would send the Cheshire Cat to the dentist in shame, as his players – all wearing shirts with the number six on the back (as if it was some kind of bizarre Dejan Lovren convention) – took turns to lift the European Cup, or film the hundreds of thousands of fans gathered along the pavements and roads, who were of course filming them. The Liverpool manager looked at his clenched fists, then extended one finger, then two – until, one by one, he had counted to six. Another huge grin in the pyro glow, before, half-cut, he almost fell off the back of the bus.
Boom!
Liverpool Football Club, Champions of Europe.
For a sixth time.
Links below are to the UK Amazon site, but the book will be available on all major regional Amazon stores.
Paperback
Kindle