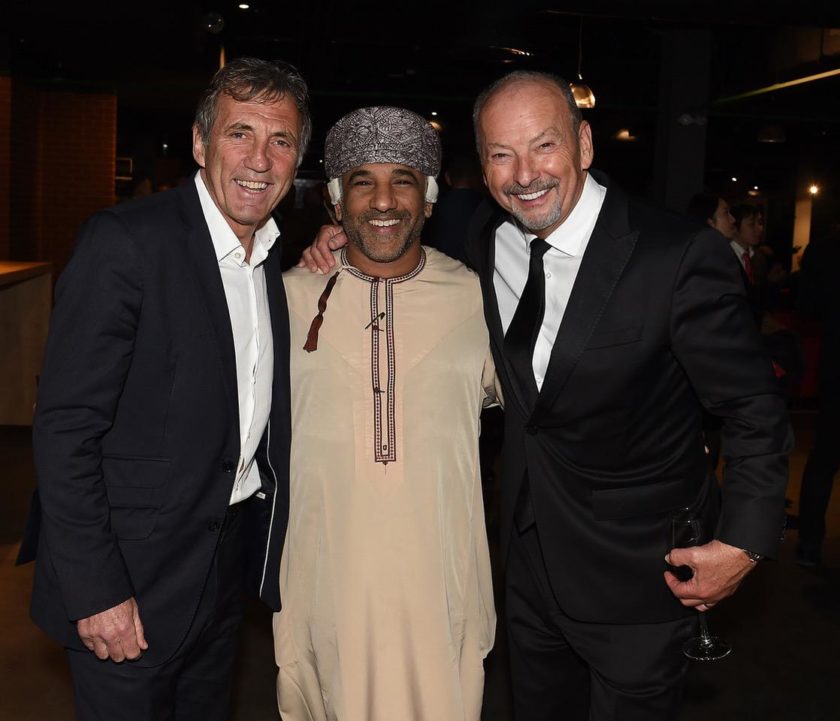 By Nabs Busaidi (TTT subscriber Arab Adventurer).
Nabs, as chairman of the Official Liverpool Supporters Club (OLSC) of Oman, went on their club visit and black tie dinner at Anfield for the Huddersfield game in April 2019. Here is Nabs' account of the event.
Once upon a time, in a country far away…this story starts like an old tale, because it starts so long ago! For the Oman Reds, the April 2019 trip to see Huddersfield play, started back in November 2018!
TICKETS
As an OLSC, Oman Reds can apply for tickets to home league games. However, getting the tickets is a lot more complicated than just applying. Without going into too many details, over 280 branches around the world are allowed to request tickets twice a year: for the first 10 games, in July, and for the last nine games in November. Once all the requests are in, the limited number of tickets available to OLSCs are distributed between all 280+ branches in around 100 countries.
Unlike UK based OLSCs, Oman Reds, and probably many international OLSCs, have relatively few ticket requests, because of obvious logistical issues…that will become more apparent later on!
Oman Reds has a first come first served system. Once LFC contact us over the dedicated OLSC extranet, we send emails and phone messages to all our members asking them to send their requests in. But the last home game in April is usually a rather special game, as it is also the weekend that LFC hold a black tie dinner for the international fans.
So back in November, as chairman of Oman Reds, I put in a request to LFC for six tickets to the Huddersfield game, and we were lucky to get them all. The fans who were assigned tickets were myself, Tore, Chris, Jesper, Jeff, and Mohd. With all six tickets allocated, and a reserve list of members who wanted to attend in case of drop outs, all we had to do was wait five months until the match.
In the meantime, visas had to be granted for some, leave days applied from work for some, flights and hotels booked for all of us.
The rest of this article is for Subscribers only. Details of how to sign up can be found at the foot of the page.
[ttt-subscribe-article]