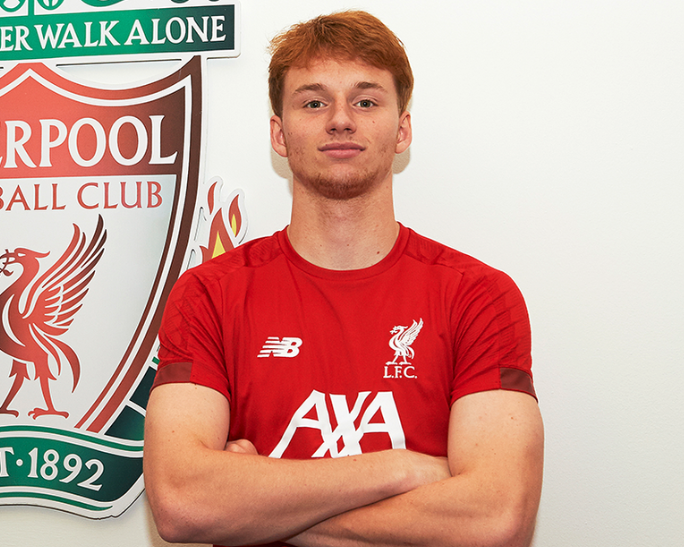 Prior to doing the research to this article, I'd never heard of Sepp van den Berg. Be honest, until the deal was completed, had you? To start, and in the spirit of coaching young defenders, we will keep it simple and let the player tell us a bit about himself (you can read this next quote with the tune of van Dijk's song in your head):
I'm a centre-half, I am calm with the ball, I am quite quick and can run … (through walls – added by me!)
Liverpool beat off competition from Bayern Munich and Ajax to secure the signature of 17 year old Dutch defender van den Berg, for a relatively tiny transfer fee of £1.3 million. At 190cm (or just over six foot two) he passes the Paul Tomkins Height Test™, but as his former coach Michael Valkani insists:
I think when you look at him for his height, you don't think he can be quick, but Seppi is very athletic. I think he's done very well in the Eredivisie – which is known for good attacking football with quick wingers.
In terms of experience, he made his debut as a sixteen year old playing at centre-back for PEC Zwolle. This is incredibly rare in any division, purely based on physical development in most cases, but also centre-backs' requirement to have excellent positioning skills (which tends to come through playing) and in recent years, passing and technical ability. Long gone are the days (at Liverpool certainly) of a simple "see ball, head ball" type of centre-back who is limited in possession, and prefers a hoof to a half-turn, dribble and diagonal throughball. In the 18 months since his debut, he's played just over 1,700 minutes, so with such a small sample we need to be incredibly cautious about any data we use when assessing him (positive or negative).
The rest of this article is for subscribers only, and includes a Wyscout report of his career so far, as well as a video complication of his strengths and weaknesses. 
[ttt-subscribe-article]