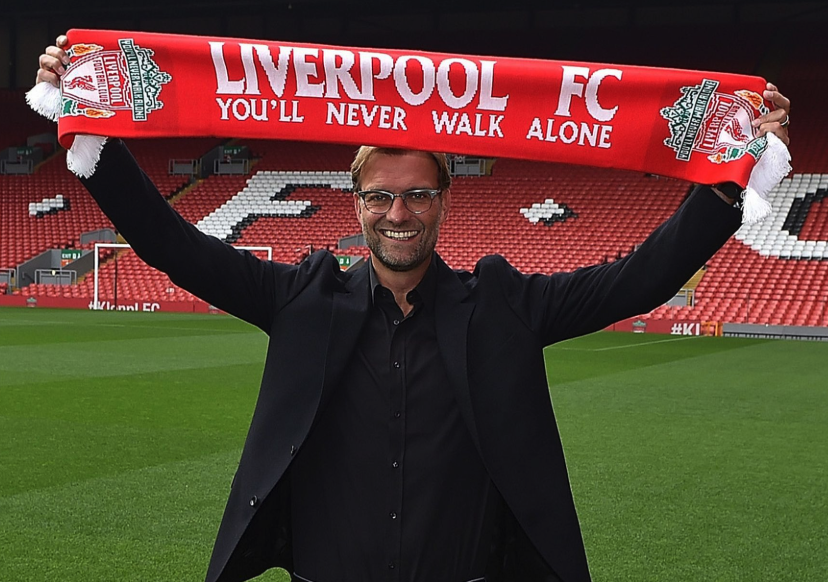 Posts selected by Chris Rowland and Daniel Rhodes.
The idea of this weekly round-up is to give you all some idea of the range of debate on the site and the articles we publish. If you'd like to be part of our troll-free community, there's a 'Subscribe' tab at the very bottom of the page.
1 – Nari Singh on the importance of manager fit at a football club:
I like Sarri, I think he's a good coach. I also liked Conte too, though he was intense! But it had got me thinking over the past few weeks about managers / coaches and "fit". If you don't get this right, you'll see the same cycle and patterns repeat themselves over and over.
There are too many egos at Chelsea, and the likes of Hazard, Willian, Luiz don't like being told what to do. Sarri's philosophy, much like Klopp's is dependant on egos being set aside, working hard and being part of a bigger collective rather than any individual brilliance. To really give Sarri the tools to do his job, Chelsea need to sell Hazard, Willian, one or two others, and give him the money to buy young/hungry players that are not flavour of the month to develop them, whilst promoting youth. But that isn't really going to happen. One telling sign of the serious cracks in Chelsea is the fact that not one top youth prospect wants to stick around there, with the latest, Hudson Odi handing in a transfer request. No new manager  coming in is going to change things, it needs a structural overhaul.
Sarri is probably better off picking a mid table team and getting them to punch above their weight as he did with Empoli and Napoli, where everyone buys into trusting each other on the pitch and he can coach his ideas and philosophy in a somewhat stable environment.
And that leads me to Klopp, I'm very grateful he picked Liverpool – the fit was perfect. Not only did he bring everyone together, he got rid of destructive egos (Sakho) and worked with what he had, improving them, and then adding only a few players every season to ensure there wasn't too much disruption, so the existing players felt valued. Chelsea need to work extremely hard to find the fit they want for the long term, otherwise, they will go from manager to manager and the same cycle will repeat.
2 – John during a debate about football finances and the future of broadcasting revenues
I suspect that a number of ways exist in which the larger clubs get access to their supporters revenue.
The first is to repeat the breakaway strategy that led to the formation of the premier league. In this scenario a number of the larger clubs will run the numbers and see that supporters paying them directly will generate a multiple of their current revenues. There could be 6 or more clubs that are in this position. They will then set the negotiating agenda for moving platform with the remaining clubs and once they have critical mass by picking off the required number of allies it gets done.
A less radical option but possibly one that only arises as a compromise solution in response to the first scenario is one in which the EPL structure remains but the revenue share model and the distribution mechanisms change. In this scenario the EPL is the delivery mechanism by which supporters sign up to buy a viewing package specific only to the club they support. So, if at the moment 2m people buy Sky/BT sports packages, if the world could buy access to their clubs, could you sell 100m or 500m or more subscriptions. The most recent Liverpool financial report that I read referred to some 60m digital subscribers/engagers. In this situation it appears a certainty that our model of watching football will change.
The third scenario that I see is a European Premier League, modelled on the NFL. The idea here is that with the biggest brand names on board you take out both the national governing entity, EPL/FA, and UEFA. In this environment you make your own rules.
What is most interesting Krish, is that only Liverpool and Spurs seem to have shown a hand. I am only surprised by the reluctance of the others, namely Utd, Arsenal, Chelsea and City.
We must remember the lessons of history that Jeff has laid out about the primitive methods used in the UK of selling the product and how it has been so slow to change and develop.
FSG have had an insight into Steinbrenner's ownership model and the way money was made, they own a cable company so understand the cost of content and how one makes money out of it. But, they only own one distribution system. They own multiple sports franchises.
It has taken some time for FSG to understand the way football works and what is needed to be successful. We are on our second roller coaster ride in terms of performance but you get the feeling that this time around we have a structure that will deliver title challenges over a number of years.
If we look at technology we see that in general a monopoly position will be challenged, from IBM with Microsoft, to Apple and Nokia, to Android, Google and Facebook. When we see Apple cut off Facebook apps twice in 12 months you start to see an environment that you don't fully understand the dynamic of. But in some ways you don't need to, because what is happening is change. And one of the only certainties in life is change.
On a personal level I bought both an iphone and mac in 2015/16 and regretted it. I had a sense that I had not "bought" control. I was right. But also I was wrong, there is no easy alternative. It is almost impossible for you to own and protect what you do online.
3 – Whatyeonaboot on the importance of the Bayern Munich game:
Very interesting stats there, Paul. The stakes are so ridiculously high in the league that it almost feels like we're almost giving the Bayern games the same importance as if they are FA Cup games against a good midtable Premier League side, rather than against a team who almost always gets to the Champions League semi final. Sandwiched against two season-defining away games to Man United and Everton, the level of focus required here to win all three is quite incredible. It will bring this Liverpool side – as it would any side – to their limits. Compare that to City's breezes in the cups against Newport and Schalke, and meeting a decimated Chelsea side again, and this is surely going to be the three weeks we look back on and say this was where the league was won or lost. But you never know, one of those three cup fixtures might well be even more significant to our hopes of winning the league than those Palace or Leicester games over Christmas.
Imagine: it's almost 4pm, Sunday 24th February. Klopp walks across the touchline at Old Trafford, looks up to the away supporters singing 'Allez Allez Allez' in mock irony at Man Utd's manager, and shakes his fist. They've just downed Ole Gunnar Solskjaer's overconfident Man United 3-1 with a truly dominant performance, having conceded a ridiculous penalty in the 2nd minute. The TV cameras then pan to Wembley, with the fans in sky blue shirts glumly looking at their phones checking the scores from their home city. Chelsea have come to Wembley with a clear game plan to stifle and frustrate this City side, absolutely determined not to be humiliated again. After 120 bruising minutes where City have been taken to a 1-1 draw, it's penalties. Club legend David Silva steps up for the final sudden death penalty…and the meek shot is beaten away by Kepa. All of a sudden, that 6-0 defeat, that procession to the title, seems so far away. The club marketing team are wondering how else they can manufacture artificial atmosphere and support at the ground and for the team bus, for the next half full capacity home game against West Ham United on the Wednesday night. City are beginning to make Spurs' Wembley games look like sellouts.
Fast forward to a few days later. City are held to a 1-1 draw. Pellegrini holds his hands up in apologies that his West Ham team didn't lie down as expected. More blue seats than fans left now. BBC Salford cannot hide their disappointment in the live BBC text. At the same time, 40 miles west of the Etihad, Watford trudge off the Anfield pitch after a 4-0 thrashing. For the first time that season, that famous song starts up: "…now you're gonna believe us, now you're gonna believe us…"
4 – Conor on a number of upcoming factors that could influence the title race:
Love the article Paul as always. Just thought I'd through my 2p's worth too.
1. I firmly believe that Man City want the CL first, the league next followed by the FA Cup and finally the ELC. Meaning they won't want to play too many stars in the league when tricky CL games are being played. I think you will see them drop off a bit against the very type of teams they've come a cropper to.
2. We are in good shape except at the back. I think once the home CL game is over Klopp will shift the emphasis on to the league just as they shift to the CL. this will. Give us a kind of "hidden" run under their radar. I really think Klopp will go all guns blazing for one CL game and then switch. If we put the Germans to bed early then we can park the bus in the second leg and preserve energy.
3. Seeing Ox back will be great but don't expect anything from him. He is not going to be anything but an impact sub for how ever much of the season he gets. Shame but it takes a month to get up to speed and that's not after a career risking injury.
4. Spurs win last night was a blessing as was the Man Utd loss. It means Spurs will get distracted by the CL and it WILL effect their run in. Manchester United loss will reset the reality button at a crucial time when the prospect of CL action was dangled in front of them. I see a potential tortoise shell approach fir the next few weeks especially as we're on our way to their gaff with a clear focused and determined side.
5. I think once we get out from under the Manchester United game we will be firing on all cylinders. I've not thought we've been as impressive this season as last year. Maybe a bit if Rafa's blanket but we have been almost German. So so solid and generally flattening the opposition. Man City have been all goals and gusset… Showy but not as amazing as others think. I really believe they are pushing themselves beyond their limits because of our steamroller approach. It's almost like Spain vs Germany and the odds always favour the Germans.
6. Pep is being pulled in two. His bosses want the CL but knows he could lose the league because of that. I've never seen him like this. He looks like he's aged a bit this year.
In summary I think we'll take the league and he'll lose the CL FINAL.
Articles published on the site since last Friday, with samples:
Saturday February 9th:
Title-Race Bullshit Talk Duly Overturned as Reds Wipe Floor With Bournemouth, by Paul Tomkins.
"Golazo" they purred, on my Spanish stream, which was all the better for not hearing British numpties talk shite for 90 minutes. Also heard on the commentary was "Fantastica", "muy bien", "perfecto" and "ethethethethetheth, ethehethethetheth, ethethetheth, Chris Waddle".
Salah linked particularly well with Bobby Firmino, whose flicks – so oddly wayward at West Ham – were a delight today. The Brazilian didn't score but he did assist the third goal, and was a constant thorn in Bournemouth's side.
For once lately, Sadio Mané was the quietest of the front three, but yet again he got the all-important first goal; for the third game in a row. Mané is now joint-5th in the Premier League scoring charts, with Salah two clear at the top. The trio are up to 38 between them in the league, and 44 in all competitions.
Post-Match Analysis: Liverpool 3 – 0 Bournemouth, by Daniel Rhodes.
Twenty shots for Liverpool in this match, which is our highest since the Man Utd game (which leads nicely into the next league game). The xG was 2.27 across all the models, with a range from 2 to 2.5. Our best since Palace, and our best xG difference since the opening day of the season (1.89). The only games that come close to that were Cardiff (h), Everton (h, Man Utd (h) and Newcastle (h). You may have noticed they were all at Anfield!
Crucially, and something I've been banging on about all season, we attempted five big chances (Firmino x2, Salah, Mane, Trent AA). The fact we only converted one of these chances tells you a lot about the scoreline and why it could easily have been double.
Monday February 11th:
My Day at the Match – Bournemouth (H), February 9th 2019, by Andrew Beasley.
It's always nice to spot things at the match which you wouldn't have seen on TV. On this occasion, it was seeing Virgil van Dijk pat the kitman's bald head as he collected the tracksuit tops which the players wear when they go onto the pitch. Exciting, no?
I must admit to feeling nervous when Bournemouth had the first attack of the match, but it soon became apparent that Liverpool were going to play well, even if the goals weren't guaranteed to flow. Fabinho caught the eye initially, winning the ball back in midfield and sending it forward with lovely long passes looking for Salah. As time went on, though, Gini Wijnaldum surpassed his efforts to deservedly take the man of the match crown.
Tuesday February 12th:
Here's How Liverpool Can Still Win the Premier League Title, by Paul Tomkins.
Of the nine clubs to have played 20 or more cup games since 2009, Rafa's Chelsea side are the only ones to come out without any league damage; and the overall average for league damage in the past decade is significantly greater than the overall 1992-2018 averages. 
This suggests to me that fighting on all fronts has got significantly harder in the Premier League in the past decade. And even the Chelsea success of 2012/13, when Rafa steered them through the longest season to date (27 games), had the caveats of being a Europa League cup run undertaken with a Champions League squad (and manager); and it scores so positively because, a year later, Chelsea's aforementioned league form was massively hit by reaching the Champions League final. 
Wednesday February 13th:
The Dark Knight, Beowulf v Grendel and Stretched Metaphors!, by Anthony Stanley.
If Leicester City were the dashing and frisky underdogs, Liverpool Football Club are the mildly catatonic and slumbering Smaug; a leviathan that has been slowly uncoiling its heaving tendrils. They can all feel the reverberations as something awakes and the air starts to turn acrid. They can hear the slow thrum of the beast's breathing , they can feel that breath on the nape of their necks and it is a paean to glory that they now hear and it sings of unbridled history and the power of a club to unfurl. Of all of their dreams, their sense of self, their place in the world to be burnt in a fiery holocaust. To those who follow the fortunes of other clubs, of a United or a Chelsea, this is a desolate Armageddon, this is the Second Coming as the 'rough beast, its hour come round at last, slouches towards Bethlehem to be born'.