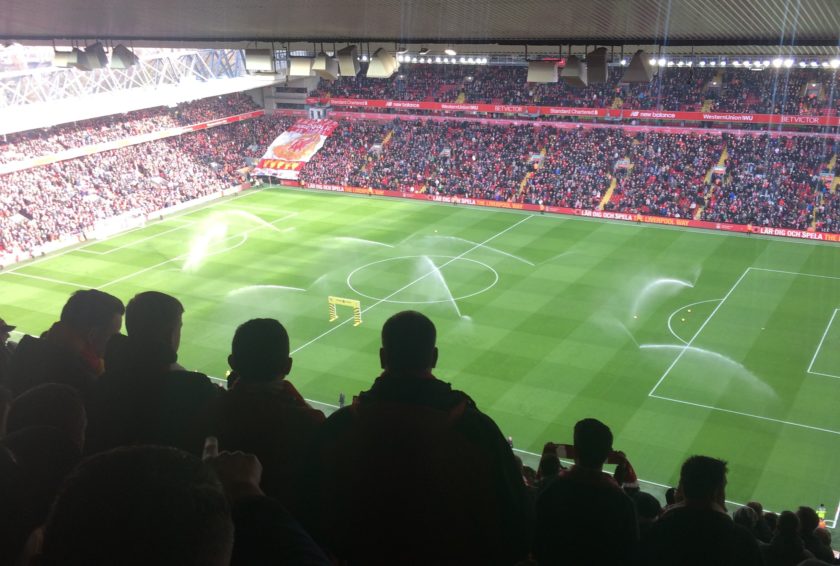 By Andrew Beasley.
Nobody likes being woken by an alarm. When it's for work, one likes it even less. But when it's for something good, like a holiday or a crack of dawn start to go to a football match, you face a different issue: lying awake, terrified that the alarm won't go off or that you won't wake up. This is how Saturday began for me, with the following thoughts.
Ugh. Sounds really windy out there, bet it's freezing. What time is it? NO. DON'T CHECK. You'll never get back to sleep.
I should've checked the time, it wouldn't have made any difference. And when I left the house, at 6:15am, it was indeed blowing an icy gale in east London. This made the extended wait at my local station, thanks to a cancelled train, all the more dispiriting. Still, there'll be nobody on the train at this daft hour, I'm bound to get a seat.
Nope. Ah well. Still, I comfortably made it to Euston in time for my coach's scheduled departure time. But as I made my way up the escalator at the station, I could hear a drunk singing loudly. Who on earth is smashed at this time? Hang on, what's that he's yelling?
"We've got Sanchez, Paul Pogba and Fred".
Oh great, a United fan. At least he wasn't singing about Liverpool, I guess, but two of those three players hardly seem worth celebrating. Never mind, I thought, I'll be on the coach soon and on my way to the match.
Nope. Ah well. Turned out our coach had broken down, so the company were sending another. This lead to standing around inside the station for about 45 minutes. Time for coffee.
The rest of this article is for Subscribers only. There's a subscribe tab at the bottom of the page if you fancy signing up.
[ttt-subscribe-article]