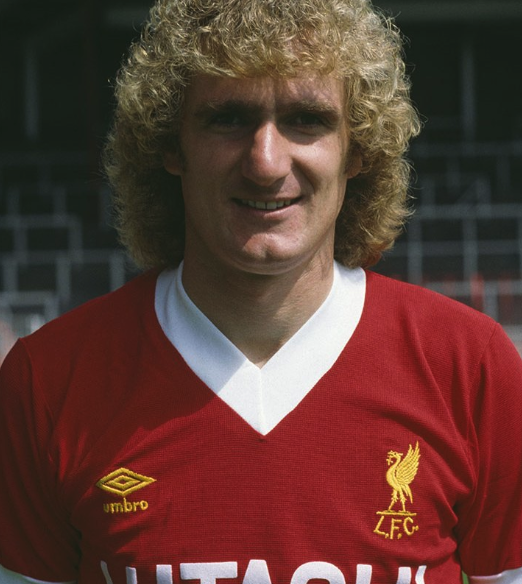 Posts selected by Chris Rowland and Daniel Rhodes.
The idea of this weekly round-up is to give you all some idea of the range of debate on the site and the articles we publish. If you'd like to be part of our troll-free community, there's a 'Subscribe' tab at the very bottom of the page.
1 – Bobbypits in the aftermath of the win over Man Utd:
I am over reaching and I know it but the rivalry of our two clubs only further accentuates these feelings of excitement and expectation.
I had yesterday's game against Utd as yet another acid test of this teams credentials especially having spent the build up trying to work out how keyed up they would be given our intertwined sporting relationship. As it turned out I didn't need to worry.
It has felt like Utd have held our fortunes hostage as they created a Premier League empire led by Ferguson and his infamous 'perch' quote. Yesterday's result isn't the end of Utd but it did feel very much like the end of an epoch. Like some twisted version of the Stockholm Syndrome it is a strange feeling to glance backwards over your shoulder at the shambles we leave in our dust and not feel a little sorry for them.
We have been there and ironically, despite Ferguson's bold statement, LFC was more than complicit in its own downfall. Mistakes compounded by more mistakes both on and off the pitch to leave us reeling and in churn for a long time.
The manner in which they are currently poised has echoes of our own destabilising and painful journey. Whilst I expect that theirs will be far easier to rectify given their financial muscle and the poorly performing but nonetheless talented (and expensively assembled) squad they have at their disposal. Nevertheless it is the brutal and undeniable hubris which makes the spectacle all the more enjoyable!
It feels at the moment, with the modern games 'most successful manager,' a peacocking self-promoter (well suited to Utd), it feels all the more enjoyable that the club is stumbling so hard. All on the back of Ferguson's own self managed departure.
Much of the rise and fall can be attributed to this one guy. Whether by luck or judgement he made himself emperor of the Old Toilet and when his reign ended the power grabbing empire builders in waiting, all wanted to fill the void. And fill it they have – repeatedly and consistently with crap – or rather other people's gold that they are able to some how tarnish beyond recognition so that eventually it becomes crap.
This isn't a post obsessed with Utd, more an exorcism of some of our own demons on the back of yet another scintillating performance. A performance by a squad built on the foundations of a well run club. Klopp's brand of fußball rocks and his approach to building both players and squads beyond the sum of their parts is a footballing joy. Every week brings what seems like a never ending stream of 'must win games' but this is what it feels like to be at the top.
Like prize fighters in the world's greatest heavyweight contests, it is the rivalry and competition that spurs the elite beyond their previous best to excel. With each passing week we are building our credentials and surpassing expectations and I am delighted to say that includes even my own. As supporters we carry hopes and when you're winning these hopes crystallise into expectation. For a long time now smashing up expectation has been my MO.
Yesterday was just a game. A single game in a long season. But… it did carry the weight of expectation and the baggage of decades of rivalry. Landing one on Utd still feels as great as ever – the fact they are led by a man whom I have consistently disliked (especially when at his so called peak) for his attitude towards others, his self-regard and his constant crowing makes for a perfect storm.
So as the clouds gather around Old Toilet we can walk on and enjoy some rubbernecking as their supercharged engine seems to have given out, their bodywork is showing signs of age and the chassis is falling apart.
Besides we know that at the pace we move – it might take them a little while to catch back up!
Vorsprung durch Technik
YNWA
2 – Mark Cohen in the aftermath of Jose Mourinho's dismissal:
Ding dong, Mourinho's gone.
What interests me about this comedy show is this:
Right now, there is a baseline requirement for top club performance.
If you think about big trophy winners over the last decade and a half or so, you have a smattering of clubs doing it in spite of themselves, but mostly the winners are organised well, top to bottom.
Indeed Liverpool, 05 through 09, a great example of a club doing well in spite of total idiocy in the boardroom, and Real Madrid a macabre, revolting circus too, achieving in spite of the overwhelming sense of dysfunction about the place, but by and large, the better run a club is, the better the chances.
If you consider United over the last five years, it becomes easy to see why proper success is eluding them. They replaced two brilliantly working pieces, their boardroom and their manager, for greenhorns and also-rans respectively.
Their top management is a caricature of a football board. They had long forgone meaningful success on the pitch with swelling coffers as their new barometer for achievement, and this was always going to lead to a flippant nature about the actual team that the club gives it name to.
If the money is good, who cares about the first team?
Why would there be any surprise as to how poor the team becomes with this backdrop?
From a team management perspective, they also failed themselves dismally. Moyes, Van Gaal and Mourinho. Varying degrees of ability, but all would have had massive problems matching up to Alex Ferguson on his worst day in terms of attacking verve and intent.
Honestly speaking, how could Manchester United ignore their attacking ethos so unequivocally and with such scant regard for their previous methods of success?
The answer, of course, is total dysfunction. Total dysfunction at all levels of the club, and whilst they possess a billion pound squad, which has kept them floating along in mid table, one shouldn't forget that pound for pound, this must be the worst team ever assembled. This is some tag.
Now, they need to make a change, but the challenge for them as I see it is this:
Top clubs have never been better run. Look at City (disgraceful FFP cheating aside), a brilliantly run entity, whilst Liverpool are quickly becoming THE archetypal 21st century winner, with a massive passionate fanbase, charismatic boss, and ownership that understand team management and what success means in sport (it's that winning breeds profit, not that profit breeds more profit).
The list goes on. Look at the likes of Atletico and Dortmund, Juve (lots of lessons learned there over the years), look at Bayern another financially doped behemoth in their league, but at least they use it to try and win. Consider Spurs, Arsenal (finally after Wenger), even Everton are going rapidly in the right direction. Of course Barca, another revolting bunch, are a supreme winning engine, gobbling everything in their path, but very focused on the pitch.
Teams are well run, and that's just at the top, BEFORE we get to the small matter of team management.
So, United need to make a managerial change, and a structural one, with a properly qualified football person in the upper management of the club to assist in getting things right with the team manager on the pitch.
The issue is, even if United go an get their house in order from a boardroom perspective, that will only give them parity with the litany of brilliantly run clubs who are making hay across Europe.  It will then come down to the actual manager they get, and unfortunately for them, the two bosses in the world today operating with historic quality are at their biggest rivals.
In other words, if United manage to sort themselves out at the top, in the boardroom, and that's a big if, they might still find it difficult to trump Klopp and Guardiola as these two are just so good.
It seems obvious to me that they will improve markedly with virtually any decent appointment now, Simeone, Poch being the two that spring to mind, but of course the fundamental question is whether a fully formed Simeone or Poch side will beat a fully formed Guardiola or Klopp one?
So we get what I call the 'Houllier Conundrum' – a strong team, under a very good manager moving forward and challenging, all the hallmarks of progress, looking so good… but just, not, good, enough.
In hindsight it was obvious Wenger's charges of those early naughties would be too good for us, and it was also probably a fait accompli that the wheels would ultimately come off for Houllier once it became clear that the high water mark was a runners up medal…
I'm not sure what United will go for, if they want to move back to their great attacking traditions, they will need a Poch more than a Simeone, but you almost feel they are positively gaga for someone like Zidane to get the tills chinging again, and this will signal more of the same dysfunction we've enjoyed for years now.
Again, if they were to grab a Poch, can you imagine the pressure he'd be under? He has splendid ability, but in a world with Guardiola and Klopp about, that really might not be enough.
3 – tgeriksen on Solksjaer's appointment as caretaker manager at Old Trafford:
LFC Official Supporters Club Norway's take on the Solskjaer appointment:
"Former member of the Supporters Club to succeed Mourinho"
(Solskjaer claimed once that he didn't leave our supporters club when he signed for United…)
4 – Pete Barber remembering Ian Callaghan putting players on the mantlepiece:
I've no idea of the game, but I was standing in the Kop. Ian Callaghan dribbled past the opposition left back, looked up and didn't see what he wanted for the cross, so he checked and circled back to the corner flag. A couple of jinks and a shoulder drop and he skinned the guy again. Still didn't see what he wanted and circled back. A wag to my left shouted, "If ya beat him again Cally, you can take him home and put him on the mantelpiece."
5 – Tony McKenna also looking back at some Kop humour:
I remember Phil Thompson taking the Anfield pitch, sporting his permed hair do. It was the first ever time we had seen it. (Younger fans must remember the TV coverage of players and matches was not as extensive in them days). The Kop began singing, "What the fucking hell is that?". Phil knew it was directed at him; and immediately laughed, waving back at the Kop.
Another occasion: Kenny made a mistake during a match. Someone on the Kop shouted: "That's twice this season, Kenny. Cut it out, will yer?" Everyone around me laughed.
6 – Panhead on – not literally – John Walk's knackers:
One I always had fond memories of, was back in the late 1970s, I think, and John Walk was still playing for Ipswich- who were a bit of a force to be reckoned with at the time. The ball was down the Kop end, and an attempted clearance of the ball got Walk bang in the knackers, and he went down right in front of the Kop, obviously in great pain, writhing in real agony.
Almost immediately the chant went up "Johnny Walk, Johnny Walk Jonny Walk etc" but in a really high falsetto pitch. Even tho he was still in pain you could see him clearly start laughing at it too, and lying on the floor he gave us a 'thumbs up' in acknowledgement.
It wasn't that long after this that he signed for us. I reckon the chant and humour involved definitely had something to do with it. I like to think so, anyway. Top player, and classic Kop humour.
Articles published on the site since the last Free Friday, with samples from each:
Sunday December 16th:
Fuck Off Mourinho! Jose Now Only Good For Pooping Other People's Parties,by Paul Tomkins.
This has been a massive two weeks for Liverpool Football Club, but while momentum is overvalued as we all know, you cannot but state how Divock Origi's goal in the derby totally changed the complexion of the league. You have to get added belief from that. Since then, Everton, who were in good form, have crumbled, and Liverpool can't stop winning.
The problem with momentum as an argument is that Man City, for example, lost at Chelsea, but won their next two games. Shouldn't they have lost momentum? Then again, good sides don't need momentum too much as they're just too good most weeks. They will win most weeks, and occasionally not win.
Liverpool may still have won the last four games without beating Everton, and Everton may have dropped points in every game since regardless. But good results – as long as they breed confidence and not arrogance, sloppiness or overindulgence (which is what counters momentum) – obviously lift the spirits. 
Monday December 17th:
Post-Match Analysis: Liverpool 3 – 1 Manchester United,by Daniel Rhodes.
Souness after the game said if a team attempts 36 shots in a match, then it's reasonable to think one or two get deflected or a screamer is scored.
This is reflected in the xG as well, with the average total across all six models as 2.44 for Liverpool with an average shot quality of 0.07. We've only had a worse figure twice this season (Man City and Huddersfield).
And yet, we absolutely battered them in all areas of the pitch…
Here's why: we still had seventeen shots in the box! Our highest figure this season. Forty-two touches in their penalty box, again our highest of the season. We had nearly 78% possession in their final third. We created twenty chances, again a season high.
Klopp, FSG, Edwards, Graham – Liverpool are the Anti-Man United,by Paul Tomkins.
All football dynasties crumble, at some point. As Alex Ferguson sat in the director's box at Anfield yesterday he could have been forgiven for thinking "hang on, isn't this where I came in?. It feels like 1986 all over again. "
Right now, Liverpool are perhaps the shining example of how to run a football club, whilst Manchester United – who got it so right in the 1990s – are a shining example of how not to. Everything Liverpool are in 2018 is everything that United are not.
Tuesday December 18th:
Gary Neville and Liverpool's Power Hour, by Andrew Beasley.
We can see that Liverpool's chance quality in the first hour of matches has actually improved each year, so really they should perhaps be scoring more goals prior to the final 30 minutes of games, not fewer.
But a far greater increase has been seen in the quality of shots in the final half hour of games. Are the Reds scoring a lower proportion of goals early on due to their more measured style, as Neville suggests, or is it simply that their higher standard of attacking late in games is changing the percentage split of goals that way? Is it chicken, or egg?
Wednesday December 19th:
Kop That Humour!, by various.
One festive season, Liverpool experimented with a half time comedian. Nobody ever knew their name but one was notable for his observations:
"I've just bought a new car. Comes complete with an airbag and spoiler. That's the wife and her mother!"
"I was on Concorde over Christmas. Not bad for five quid a bottle".
On a roll, he took to commenting on the half-time penalty shootout: "That lad couldn't score in the Grafton," (for those who don't know, the Grafton is a Liverpool pub of some infamy! There was that famous banner when Liverpool played at Galatasaray, not long after that infamous 'Welcome to Hell' banner that greeted Man Utd when they played there. It said 'Welcome to Hell my arse. If you think this is hell try the Grafton on a Friday night'- Ed).