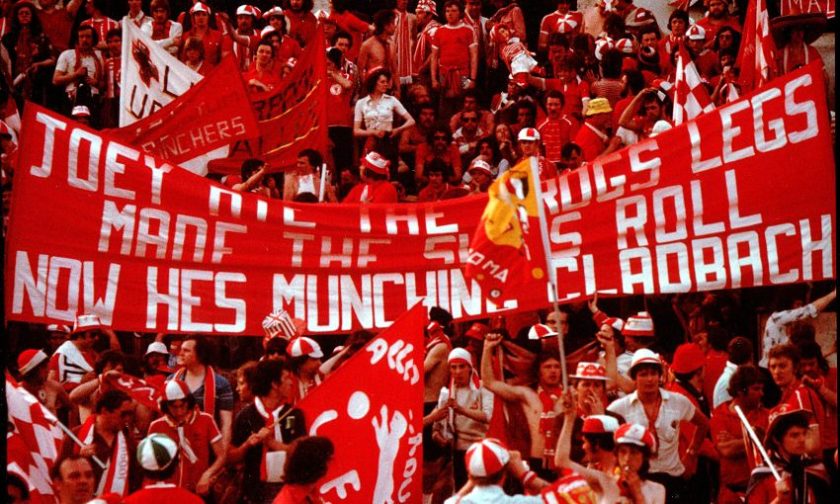 By Various.
Some time ago, Andrew Potter – TTT subscriber andklopp – suggested we put together an article on the subject of the humour of Liverpool's supporters over the years. We agreed, and asked around for some examples.
This piece is by nature light-hearted, and unashamedly easy-going compared to some of our more learned pieces! But we hope you'll enjoy it as a bit of seasonal fun – especially those subscribers from other countries and cultures who may be less aware of the rich history of humour to be found in the chants, flags and comments from the Kop, from Liverpool life generally, much of which has passed into legend.
To start with, here are a few that Andrew sent us to get us on our way:
This article is for Subscribers only. There's a tab at the bottom of the page if you would like to treat yourself to a subscription.
[ttt-subscribe-article]