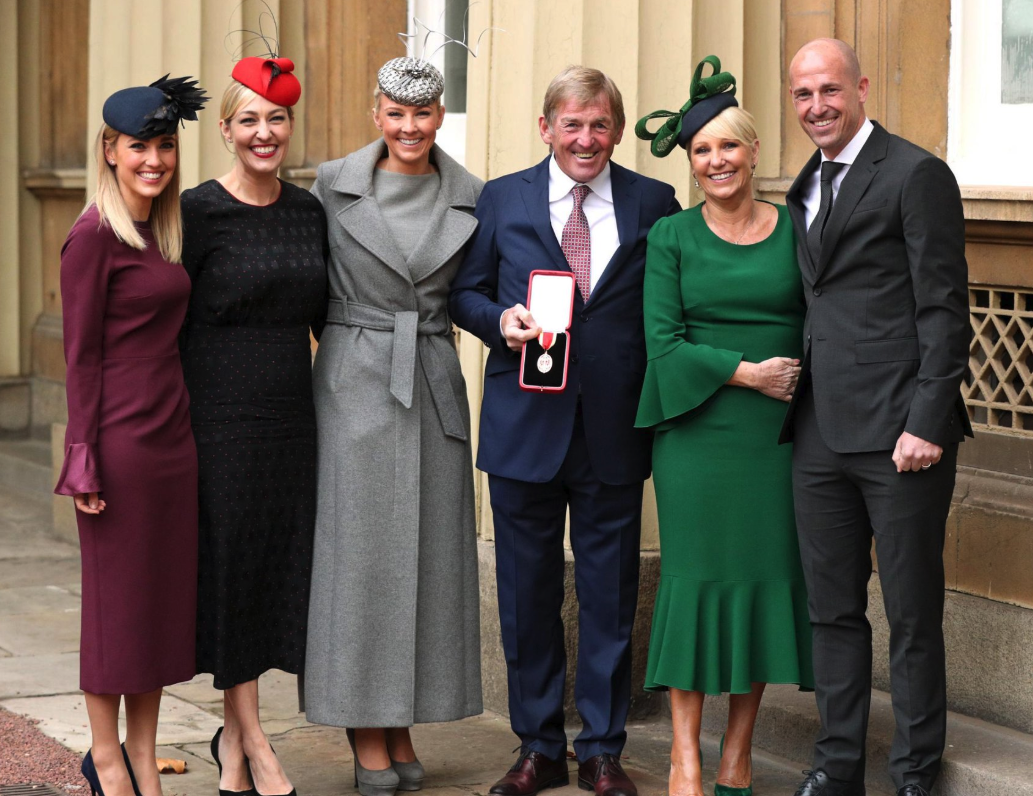 Posts selected by Chris Rowland and Daniel Rhodes.
The idea of this round-up is to give you all some idea of the range of debate on the site. If you'd like to be part of our troll-free community, there's a 'Subscribe' tab at the very bottom of the page.
1 – Graeme Riley with some astounding facts about the Premier League this season so far:
As a follow up to the above data, I've recalculated after 12 games. City's total of 32 points has only been bettered six times in 119 seasons. No second placed side has had more than 30, no third placed side has had more than 28, no fourth placed side has had more than 27 and, you guessed it, no fifth placed side has had more than 24.
As a result, the total points of the top 5, standing at 141, is more than any other season in history – 2011-12 being second on 138. The lowest total for the top 5 came in 1901-02 with only 102 points being shared amongst them. In contrast, the bottom 5 clubs' total of 36 points is the joint worst along with 1983-84. (All converted to 3 points for a win). Strange days indeed….
2 – Jeff reflecting on the importance of just winning:
I missed the start of the Match of the Day programme and came to England in the second season of this show. Those of us of a certain age can remember this show consisted of highlights of a number or chosen matches and 20 to 30 minutes of the match of the day. Simply put, you missed for all practical purposes most of the match. Some of us of a certain age can remember the start of televising entire matches and the fact that in the first years of televising entire matches there were a limited number of cameras being employed. Today, there are any number of cameras and you can get 3 or 4 or more views of goal attempts or goals or just about anything else that happens. Simply put, one can make a powerful argument that if you are in front of a computer or a smart phone or a tablet or a big screen you can a better view of the match than you do at the ground.
Now, while I sit in New Jersey and think it is great that I get to watch for all practical purposes every match Liverpool play, I am also aware that watching matches in this way means that those watching the match need to sit back and recognise some realities. I have never seen a match where a Liverpool player did not make a mistake or mistakes or have a bad spell or hit a bad pass or on and on and this applies to whether we are talking about Ian St John or Kevin Keegan or King Kenny or Ian Rush or Steven Gerrard or any Liverpool player I have ever watched. I do want to note that each of these players also had matches where to say they were poor is an under statement. Football is not played by robots or machines and every player I have ever seen has had a bad patch or a bad match and to this is not going to change. What I look for and have looked for is always the same? If a player is going his all for Liverpool, I am happy and to me this season I have not seen ONE lad not give their all for the club which at the end of the day is all you can ask. I am happy with what I have seen from every Liverpool player this season and I hope everyone here is also happy with every Liverpool player this season.
What am I trying to say. In the old days, what mattered is that Liverpool won and what mattered was whether or not Shankly or Paisley or Fagan or Dalglish rated a player and played a player. On this point, can anyone imagine how the modern world would have treated the early days of say Ian Rush at Liverpool? Paisley stood by Rush and everyone who supports Liverpool knows he made the right decision but today can anyone imagine the stick Klopp would receive for giving a centre-forward the time that Paisley gave Rush? ]
To me I know players are going to have bad matches and I know players are not going to be perfect and I know it takes time for a new player to be incorporated into the team and on and on. What matters is Liverpool compiling up the points in the Premier League and advancing in Europe. As long as Liverpool keep up their rate of compiling points in the Premier League and as long as Liverpool keep progressing in Europe I will be a happy supporter. Will there be bumps along the way? Of course as there always is but to me this Liverpool team has learned the most important reality in modern football and that is at the end of the match winning the match. it does not matter to me if Liverpool play well or badly but as long as Liverpool keep compiling the points as I have said I will be happy.
3 – Thundyr's suggestions for improving the standard of officiating in the Premier League:
The utter failure of the goal line officials to do, well, anything, suggests to me that just having more eyes is not the solution.  What I suggest below is to be considered whether VAR is implemented or not.
1. An independent but empowered body that analyses the performance of the officials – live, and with the benefit of the TV replay.  By that I mean that when the referee walks off the pitch they create a performance chart that analyses whether or not he missed major incidents (eg the red card challenge on Salah, cock ups with penalties etc), time wasting, consistency of decision-making and so on.  That performance is filed together with his match report, and I'm pretty sure there would be glaring differences between them in a good percentage of matches each week.  Because this body is empowered, it can make recommendations towards action against officials who are well below the expected standard, and these suggestions are enforceable.
2. Failing that, force the referees to give interviews, maybe even give them the benefit of a replay if pressed on a mistake.  This way they are accountable in the media.  Obviously this will feel more like a witch hunt and the PGMOL will object, but its another step towards accountability.
3. Train them better. Make them fitter.  Ensure that younger officials are in the game.
4. Make sure they stop guessing, and reward honesty.  If an official cannot be sure about something (eg Mane's disallowed goal) then refer it to the 4th official, who should have a TV monitor.  I'm not talking about full-blown VAR, just the normal TV feed.  Failing a TV, establish a set of rules that determine which side gets the benefit of the doubt in any given situation – that way if the Mane situation is ruled to be 'advantage defending team', then ruling the goal out would be right and everyone would accept it (if grudgingly).
The bottom line is that we accept officials are human and make mistakes.  What we can't accept is that they have no safety net and the rules are completely open as to what decision should be made when the official has some doubt – this leaves the game largely open to interpretation and therefore corruption/bias.  The most important thing is for the rules to help rather than hinder these situations, and for rules lawyers to be a bit more savvy in dealing with things like persistent fouling and time wasting so that the rules are more difficult to 'game'.
None of these are easy to implement, but making a start is better than doing nothing.
EDIT: I was in a bit of a hurry and forgot to add into 3: Pay them according to the same scale as the value of the league. We can't have footballers earning hundreds of thousands of pounds, club revenues measured in millions or hundreds of millions, in a game where the officials are semi-pros who need a day job to pay the bills. That's unacceptable to me. If you want professional referees, then pay them professional salaries. If the PGMOL can't afford it, get the clubs to fund it by paying an annual fee.
4 – More on refereeing and VAR from Stevenson1988:
I think that the rugby international between England and New Zealand at the weekend highlighted the fact that even with access to TV replays there is no guarantee that the right decision will be reached. The consensus now appears to be that the wrong decision was made by disallowing the try, but that is almost irrelevant. Firstly, should the man in the studio be flagging something up to the ref or just keeping his mouth shut – in this case it was impossible for him to know a "clear and obvious" infringement had taken place when he suggested to the ref it should be reviewed. Secondly, the reason we know it wasn't clear and obvious was because it took him about 10 replays to decide that possibly Lawes had a toenail over the offside line – or possibly not. That is not sufficient to overrule the ref on the pitch. Thirdly, that last point is the crux of the matter. Unless it is blindingly obvious that the ref has made a mistake then they have to stick with the original decision. To do otherwise not only devalues the ref but may also lead to them ducking decision making in the hope that the replay will do their job for them – which is unacceptable. Fourthly, when there is a meeting of top coaches/managers and officials and certain protocols are decided upon, it makes no sense for the ref and the TV official to promptly overrule that at the first opportunity.
In summary, the problem that we will always have is that we are relying on human beings to get things right. Unfortunately, they are just as likely to get it wrong when looking at 10 different replays as they are when seeing it live – plus different people looking at the same images can form different opinions. However, the genie is out of the bottle now, so TV evidence has to be brought in and VAR can only be refined and improved with practice – not by deferring its introduction. Mistakes will still be made, but used properly (unlike the rugby last weekend) it should assist the refs and reduce the number of glaring mistakes.
One last point though, to show how difficult it is to get things right even with the best technology available. Apparently FIFA tried to conduct a study on the effects of head injuries during the last World Cup. Seemingly they were unable to do so accurately as a result of the number of players who were play acting!
5 – Chris Rowland in a debate about a Guardian article about Man Utd, where the extract at the top of the comment came from:
his outfield replacements for the derby were Jones, Darmian, Fred, Sánchez and Lukaku – the latter still recovering from injury.
I assume he makes that point to highlight the paucity of the options.
There's another, more accurate way to summarise them. In order they are: "England international and the next Duncan Edwards" (copyright MU fans), Italian international full-back, £52m Brazilian international, a Chilean international on almost £500k a week, and a £75m Belgian international striker. "
Whatever Utd's problems are, resources is not one of them.
6 – Tash on our potential improvements:
As has been noted, City are about as strong an opponent as you can come up against, maybe the strongest ever. So the best, the only thing, we can do is to try to do our best and hope its eventually good enough. If we stay within touching distance its then just a matter of waiting and hoping.
Just as we are maybe a bit miffed that we're are not leading the pack despite our great start, they're arguably in a worse place because they've hit the ground running in terms of performance and had a slightly better start in actual points haul. We appear to be playing somewhere between frustrated and at a canter – with clear room/potential to improve – and yet they are still only edging ahead of us. They must surely be concerned that their blistering start has done nothing to shake us off.
To add to that their expectations have to be higher than ours. They will want – even expect – to win the league. Anything less really will be seen as a failure. And of course they will have very real hopes of winning the CL as well. A competition which Guardiola doesn't in fact have such a great record in. The frustration of that fact seemed to boil over at Anfield last season, so we shouldn't think that their mental strength is bullet proof.
That's a lot of pressure to be carrying, even if they are accustomed to it to a great extent. Add the potential age/injury concerns that Jeff mentions above and there are at least plenty of reasons not to be too downhearted, even if we don't actually feel too optimistic either.
As the saying goes; one game at a time. And hopefully we continue to methodically pick up the points and so keep whispering in their collective ear ("We're still here. Right behind you. Waiting…").
It wont definitely be our year. But there's no reason to think it definitely wont be either. Ive secured a ticket for the last match of the season. Just in case… 🙂
Come on Redmen!!!
7 – John (with replies from Paul and Chris) with the news Kenny Dalglish received his knighthood today:
Arise Sir Kenny! Knighted today, many congratulations to him, very well deserved.
Insane how it took so long! (Paul)
Are we OK to still call him King? (Chris R)
Articles published on the site this week:
Monday November 12th:
Liverpool's Beautiful Minute (and Minute Power Cube) Kills Off Toothless Fulham,by Paul Tomkins and Daniel Rhodes.
Tuesday November 13th:
Buses, Cars, Trains and Routine – My Day at the Match, Fulham (H), Nov. 11th 2018, by Chris Rowland.
Wednesday November 14th:
Foul Play for Firmino in the Premier League?, by Andrew Beasley.
Thursday 15th November:
Hand City the Title Now? Piss Off! by Paul Tomkins
Signed Liverpool FC Book Sale For TTT Subscribers (& Site News)