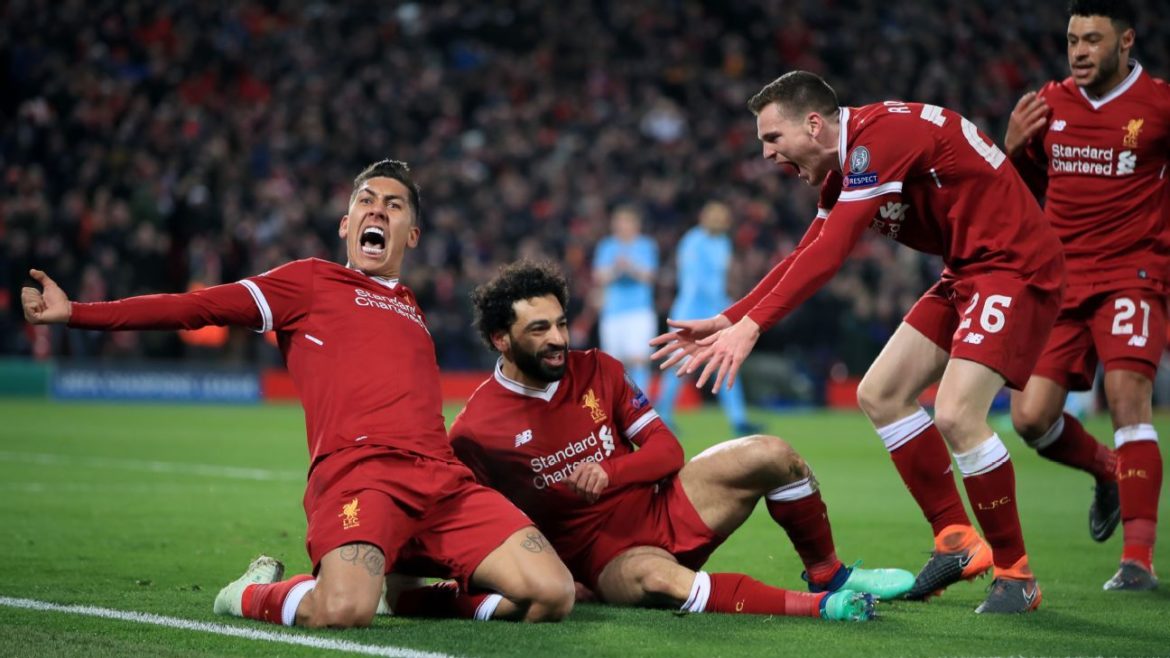 In fairness, let's be clear: Man City obviously have a better squad than Liverpool, assembled by means fair and unfair. They rigged the game financially; we all know that now, thanks to Der Spiegel, having suspected it all along. To complain as a rival fan just smacks of sour grapes, but non-permitted state-funded spending just undermines the whole competitive process, even if no club is ever whiter than white in terms of trying to bend the rules in one way or another (they all tap-up, for example). The FFP crimes were in relation to European competition, but the iffy sponsorship deals affect the Premier League power balance, too. 
City have amassed a mega-squad in the post-FFP era. Proper football inflation means that players like Kevin de Bruyne (£119m), Raheem Sterling (£106.8m) and Sergio Aguero (£159.5m) cost massive fees in 2018 money (and therefore in relation to the market of the seasons they were "stockpiled") – and so the City £XI (average cost of their line-ups adjusted for football inflation) is around twice that of Liverpool's this season (although of course, "KdB" has barely played), just as they are older, too.
Even Eliaquim Mangala – an outcast – cost City £106m with inflation, to join the three aforementioned City squad-mates in the top 30 most expensive transfers of the Premier League era when all fees are adjusted to 2018 money. 
All were inherited by Pep Guardiola, and, Mangala aside, what a luxury that was. (Add David Silva, Fernandinho, Vincent Kompany – up to last season at least – and City already had a world-class spine, before the finishing touches were added by their Catalonian boss). By contrast, Virgil van Dijk – Liverpool's most expensive player with or without inflation – just scrapes into the top 100 (and his £75m is obviously already in 2018 money; although the £121m Andy Carroll cost in 2018 money – ranking 22nd – still makes the eyes water).
City's £XI tends to stay high, even without their star blonde Belgian, as they have so many expensive other players as well – the ageless David Silva cost almost £90m in today's money – although what Pep Guardiola has done with them all is still undeniably remarkable. He is a master at what he does. 
(With virtually the same cost of £XI – plus a hot "free" talent such as Marcus Rashford – Jose Mourinho has created a turd so truly turdish at United that it cannot be polished, nor smeared from the lens of history, despite several players who cost over £100m with inflation, and some who cost just under.)
Liverpool may have just gone into battle with perhaps the best side in English football history – certainly in terms of short-term league performance – the past 50 games are surely unparalleled on a points-per-game basis; although City can't yet match the back-to-back triumphs of some of the great sides of the past, including Liverpool's. 
As Graeme Riley posted on TTT the other day, "… the total points of the top 5, standing at 141, is more than any other season in history – 2011/12 being second, on 138." So this is a super-hot pace being set by the Big, um … Five. It's an outlier season.
Even before last season, Man City had title-winning experience. But now, after their record-record-breaking achievement, everyone bar Rhiad Mahrez has it … although of course, he won the title with Leicester. 
Prior experience doesn't guarantee future success, but it's a helpful marker; if you climbed Everest before, you can probably do it again, unless it was 50 years ago and you're now in a wheelchair (which is a handy metaphor for someone who won league titles in 2005 and 2006, and now looks like a pensioner consumed with rants about someone parking outside his house, rather than being capable of scaling any peaks).
So City have more money, more experience, and a far easier Champions League group, to make the start of this season a cakewalk for them. Unlike Liverpool, their squad was pretty much perfect anyway, and didn't have to integrate new signings (bar Mahrez, who could have just been a sub anyway, and is a non-spine player), nor did they lose a key player to poachers in 2018. Liverpool's 2018 spending – based in part on the sale of Philippe Coutinho – meant new players have had to bed into the spine.
Yet City are only two points ahead of the Reds. 
Both City and Liverpool have had the toughest starts from the top six: four head-to-heads already, compared to everyone else's three; and three of them away for both of the current top two. (Spurs have had a tougher away schedule in other respects, due to the overall number of away games.)
Liverpool have faced opposition that have accrued more points this season than the opposition City have faced, albeit by a reasonably narrow margin – but enough to arguably account for City's equally narrow two-point advantage. If City are a few percent ahead on points, Liverpool had games that were tougher by a few percent.
So, having listened to a lot of national newspaper podcasts this week, I thought it was at least worth addressing that particular aspect, given that several journalists said they thought Liverpool were an excellent side – fair play – but that City were "miles" ahead (and would win the league by 15 points). 
In terms of elan then City may be, but if Liverpool can continue to be this dogged – and get the strikers firing as they starting doing at this point last season – then it need not be a procession for City, even if they are the natural favourites, with their greater resources and bountiful experience; plus, the best manager in the world when it comes to utilising a ton of money to make a beautiful team. (Jürgen Klopp, by contrast, has created excellent sides on much lesser budgets, and without inheriting the kind of players Guardiola – for all his brilliance – did at Barcelona, Bayern Munich and Man City. Klopp inherited a lot of mediocrity and muddled thinking at Dortmund and Liverpool). 
City may indeed eventually run away with it, but at their best they haven't been able to shake off a Liverpool side with more gears to move into.
Where City have been clearly ahead this season is in terms of xG, but with Liverpool having tougher European games, and with City having the luxury of about a dozen creative geniuses as part of a mega-squad, the Reds have had to conserve a bit more energy late in games (such as against Southampton) rather than try to run up cricket scores, and also been sapped of more energy post-Europe. 
The second half of this article is for subscribers only.
[ttt-subscribe-article]