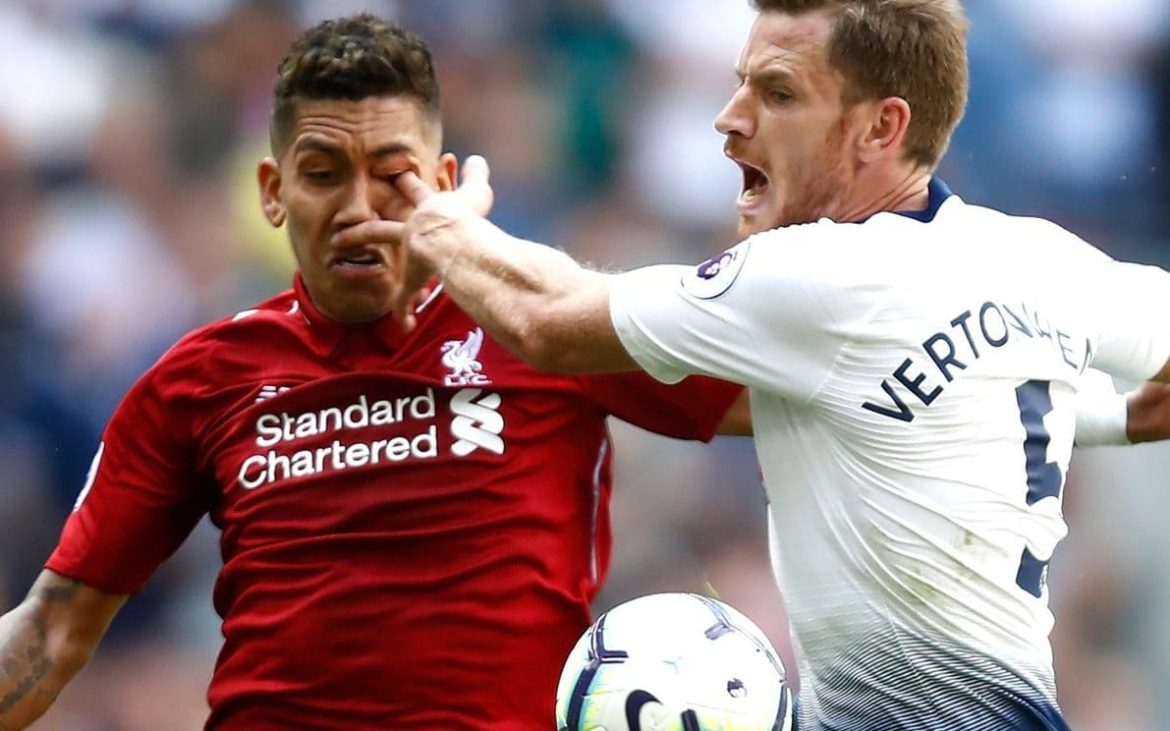 One of the many wonderful aspects of The Tomkins Times is that it acts as something of an ideas store. Part of an article or a comment from a subscriber can nudge the neurons and stir the synapses, pushing thoughts in previously unconsidered directions.
When reading Paul Tomkins' recent article, 'Liverpool Battling Fixture List and Incompetent Officials in Fight For Title', one paragraph struck a chord.
Meanwhile, English referees refuse to give Mo Salah free-kicks when he's held, pushed, buffeted, strangled and kicked – someone really has to put together a compilation of his treatment by the ref in the Cardiff game (when he conceded four free kicks and won none, despite being manhandled all game) – and continue to refuse to give Liverpool penalties.
That alone is just a comment upon a particular game. Combine that with the knowledge that Cardiff only committed four fouls in the whole match, though, and a cavalcade of thoughts emerge. Mostly negative ones about the referee, if I'm being truthful.
"Where are referee Stuart Attwell's stats? Let's have a look. Never given us a pen? Never sent one of theirs off? Goddamnit, he's as biased as the rest of them".
[Note from PT: that quote wasn't mine 😉 ]
I didn't say the thoughts which TTT prompts are necessarily always positive or healthy ones. I've always believed that poor refereeing performances are down to incompetence rather than conspiracy. I have to believe that, to be honest, else I'd be done with football. Tweets such as this one from prior to the Fulham match don't help though.
378 days since @LFC were last awarded a league penalty at Anfield. Their longest sequence without one at home in the top-flight for 16 years.

— Ged Rea (@ged0407) November 11, 2018
Cheers, Ged. As the next two league games at Anfield feature Everton and Manchester United, I can't think of a better time for this run to end.
But let's leave penalties to one side for now, and just think about fouls. How can Mohamed Salah commit as many fouls as a Cardiff side who had just 20 percent of the possession and barely attacked throughout the match? It doesn't seem possible, does it?
I took a closer look at the stats, and things got weirder still. Not so much for Salah – though his record of 12 fouls won and 12 committed in the 2018/19 Premier League seems way too even for my liking – but rather for Roberto Firmino.
There have been 19 fouls which have involved Liverpool's #9 in the league this season. How many of them do you think he has committed though? Maybe nine or 10, for a roughly even split like Salah?
Think again. In the combined opinion of the PGMOL's finest, Bobby Firmino has committed 17 fouls while being fouled himself just twice.
The rest of this article, with video evidence, is for Subscribers only. There's a 'Subscribe' tab at the bottom of the page if you fancy some intelligent and troll-free articles  and debate.
[ttt-subscribe-article]