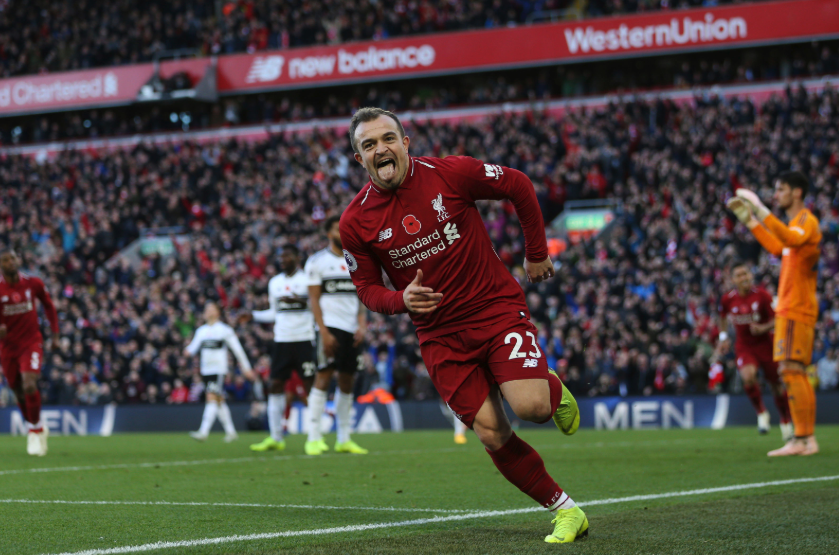 By Paul Tomkins and Daniel Rhodes.
Another league win, another clean sheet, and as with a lot of this season, all without ever quite hitting top gear. But having just flown back from Europe, you can't expect too much. To have 30 points after 12 games is insane; to not be miles clear is even more insane.
BT Sports spent the first half moaning about the atmosphere, having scheduled a midday kickoff. Well, what do you expect? It can't be easy for players to be playing in the evening one day and then more-or-less the morning a few days later, with no real time to get a good meal inside them. And the fans didn't even have time for a single pint of beer. (Actually we had one – Ma Egerton's opened at 11am! – Ed)
Liverpool again lined up with Mo Salah at centre-forward, and Bobby Firmino in the hole. It didn't always work, but it allowed Xherdan Shaqiri to flourish.
This article – some observations from me (PT) and the usual stats roundup from Daniel – is for subscribers only.
[ttt-subscribe-article]