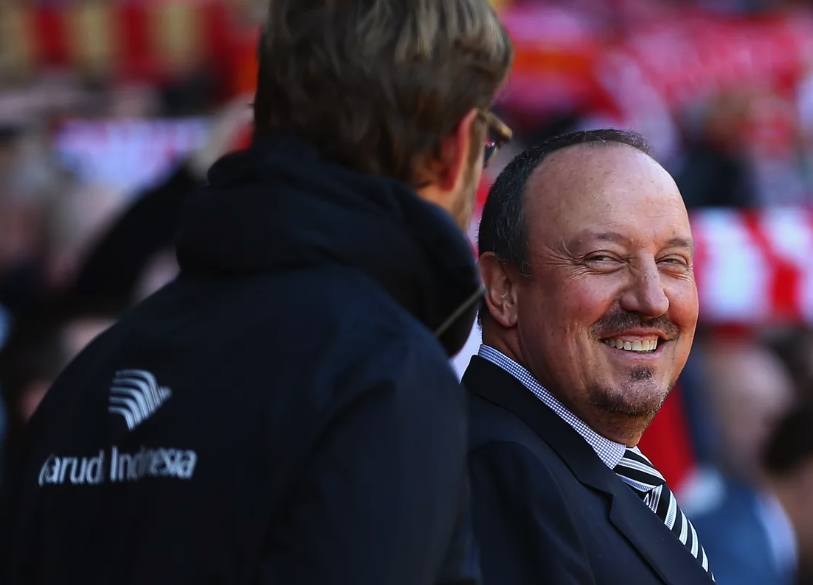 Posts selected by Chris Rowland and Daniel Rhodes.
The idea of this round-up is to give you all some idea of the range of debate on the site. If you'd like to be part of our troll-free community, there's a 'Subscribe' tab at the very bottom of the page.
1 – Jamie's reflections on the Cardiff game:
I haven't seen the game in full, only the Match of the Day highlights. From the comments in the match blog and elsewhere it sounds like there was a lot of understandable frustration at the way we took our foot off the pedal between scoring our first goal and conceding theirs. However the fact that we could give gametime to three of the supporting cast (Lallana, Lovren and Moreno), plus continuing to ease in Fabinho whilst winning comfortably is a big positive for me. Keeping the squad sharp and motivated will pay dividends later in the season. Since the shock of his first experience of the festive season fixture pile-up I think Klopp really gets the importance of pacing yourself for a Premier League season. Man U under Fergie had a habit of scrapping and scraping their way through the first half of the season before everything came together as they surged towards the finish line. I get the feeling we're doing the same this season.
A few other random thoughts and observations:
– It was good too to see Salah looking happier when he scored. There has been a lot of nonsense spouted about him recently but he definitely hasn't seemed quite right this season, which to me is explained by the stressful events of the summer resulting in a drop off in form. The guy is under a lot of scrutiny – something that he must still be getting used to – and he also has his own high standards. It would be understandable for him to end up in a little cloud of uncertainty. Last season you could see that he was riding the crest of a wave, he was totally instinctive in how he played and everything he tried came off. At some point that purple patch had to come to an end and when it did he would be faced with a certain degree of introspection, of having to figure out what the magic formula was. It looks to me as though he is coming out of that now, and it's good to see.
– Mane's first goal seemed to come from nowhere. What a hit that was.  It was the kind of crazy, slightly chaotic goal that I think makes him so important to the team. He must be a nightmare to play against, the footballing equivalent of Russian roulette.
– Van Dijk's header against the post, from essentially a centre forward position, made me think of Paul Warhurst, the Sheffield Wednesday player in the 90s who started out as a centre back and then converted to a more than useful striker. I had a little daydream about van Dijk doing the same. I have to say it turned out very well 🙂
– The whole team looked delighted for Shaqiri when he scored. He's obviously fitted into the dressing room really well, it was a lovely moment.
2 – NickM on the hate, joylessness and poor officiating that mar the enjoyment of football:
Unfortunately Paul that mentality to try and squeeze joy out of football seems to pervade everything. The number of hate inciting articles that are printed in the Manchester Evening News online is incredible. Of course they are clickbait and done to get hits but yesterday they had a large headline article 'Jürgen Klopp claims Liverpool win gives them a '20-point gap' over Man City'. WTF? What kind of reporting is that? Taking the words '20-point gap' completely rehashing and losing all context to what was being said so that you get loads of comments and vitriol from City supporters.
It is incredible the amount of hatred and dislike that appears from City supporters towards us and I honestly would never have thought they had any reason to feel like that towards us (eg singing their version of the Allez Allez Allez song two minutes into their match against Spurs – ie not Liverpool! They're getting as Liverpool-obsessed as their neighbours – Ed). Obviously the bus incident in the CL game hasn't helped things but even before that it was just as bad. I expect it from Utd and Everton but not really from City. It's not just City though, it's Spurs, Arsenal, Chelsea.
I don't do Twitter and never have but even on Facebook you see the odd comments. It is truly depressing that what is supposed to be joyous, joga bonito, can at times be so, so hard to actually fully enjoy.
Also back to the old penalties issue again and Bournemouth top the table there with 6 penalties in 10 games! WTF? Followed by Utd with 4, then Brighton also 4 and Palace with 3. I am not saying that they aren't all deserved penalties but for us and City to only have 1 each seems rather strange even if we haven't been at our rampaging best.
I had hope that VAR would help but I really am beginning to doubt it is going to sort out these issues. As has been said before, it will still be the same incompetent refs and assistants reviewing these incidents and I really don't think that it will change. I have already said that the only way to change it is for the pictures to be shown in neutral colours with no indication of what game is being watched. They could probably still work it out who they are watching but it may just help reduce any amount of bias they have simply by sowing a seed of doubt there and allowing them to focus on the game play.
The Salah holding incident was right in front of the ref, how can he not see it, how can he not see or think that this isn't impeding Salah? You would hope that a VAR ref would say that is a clear and obvious error but I have my doubts, a lot of them.
As for the offside law that needs changing. It may have been a genuine mistake by the Linesman in not flagging but I think the rule needs to say that if the potential recipient of the pass is offside when the initial pass is played towards them then a foul is given.
I am not sure what determines a new phase of play but a deflection into the path of the potential recipient of the ball is not a new phase of play. To me a new phase of play would be a defender deliberately clearing the ball and then the opposition winning it back and starting again.
It is incredible that football seems to be more popular than ever before and yet so many things about it seem to be so wrong. It feels like it is at the crest of a wave in so many ways and that it is unsustainable and that sooner or later it is going to come crashing down.
I didn't mean this to be such a negative post but that is just the way things feel to me right now even though I am absolutely loving watching Jürgen's boys.
3 – Responding to talk of Spurs' ground delay and escalating costs, Jeff had praise for Liverpool's owners Fenway Sports Group:
To me FSG have made many more right decisions in Liverpool than they have made wrong ones. To me everyone makes wrong decisions but the goal as I just wrote is to get more decisions right than wrong. From the time FSG came to Liverpool I was confident that they would pretty much do in Liverpool what they did in Boston and that was to guarantee the long term viability of Liverpool FC and there is not doubt they have done this. When they expanded Anfield, they did so in a sensible manner and did so on time and within the budget. They have spent money perhaps not as much as some would like but they have spent money and under Jürgen Klopp they have spent the money well. Today Liverpool are in a far better place then when they came to Liverpool and the future looks bright which makes me very happy.
I have no idea what the future holds but with FSG is Liverpool I see no negative realities down the road but with every other team that today is considered a contender for a top 4 spot in the Premier League I see potential for things to go south and this reality should scare the hell out of every supporter of Man City or Man U or Tottenham or Arsenal or Chelsea. If you want to know what I am happy with FSG in Liverpool I have just made the case for why I am happy.
4 – Javelin on Rafa's Blanket:
I always remember Rafa's old blanket analogy of football. That you've only got so much blanket. Pull it up to cover your head (emphasis on attack) and your feet will get cold (defense will suffer) and vice versa. I've never been entirely sure whether this was true at the highest levels though. Where you can increase the size/quality of your blanket (squad quality and depth) with higher levels of funding.
I suppose that, as with most analogies, it makes for a good rule of thumb. A simple way to explain something. But the closer you look the more holes you find in it.
Still, I have had this blanket analogy in my mind a great deal this season. Over the past year we have seen a truly outstanding increase in quality and performance level in our defense. This is clearly shown by the stats. But what has been the cause?
Well, that could have a pretty simple and obvious answer. Over the course of the past year we have constructed an entire new back five. Consisting of two world class purchases (for world class fees) in the form of VVD and Allison. Two young lads from the academy making that final step up to 1st team (and better) quality (TAA and Gomez). And one absolute bargain of a transfer fee in the form of Robertson, now captaining his country.
To illustrate just how impactful this recruitment has been, just look at the League Cup match against Chelsea. We literally played that with last year's back 5: Mignolet, Clyne, Lovren, Matip and Moreno. And that's exactly how it felt. The nervousness whenever the ball came their way. The lack of assuredness in defending. The hard work and sparkle but (comparative) lack of end product in their attacking play. Yes, I know that they were all lacking match fitness and so not a fair comparison, but it was still highly illustrative.
And yet… Rafa's blanket.
From the start of the season our defense has performed superbly. But our attack? Except for the 4-0 demolition of West Ham on the first day, our attack has not been clicking. Not the way we know they could. Now that's fine. We were still raking in the points and I felt that sooner or later they had to start firing again.
But, with every match that passed where our attack just failed to produce the form we know they are capable of, the doubts increased. The nagging worry in the back of my mind that maybe Rafa was right all along. Maybe you just can't have an exceptional defence and an exceptional attack at the same time.
As the season progressed I've been wondering more and more whether our improvement in defence has NOT just been down to better players. But instead a combination of those players and employing a tactical system designed to bolster the defence. But at the cost of muting the attacking verve which gave us so much joy last season. That Klopp had pulled Rafa's blanket down too far and lost something in the process.
Or maybe it was just a combination of form, luck, rustiness, tough fixtures, adaptation of new players etc, etc that was hampering our attacking prowess. And that Rafa was wrong and it isn't an either-or scenario. I'd certainly like to believe that, but with each passing game culminating in a squeaky 1-0 win over Huddersfield, my concerns have grown.
But then came Red Star and Cardiff. And suddenly we see how defensive solidity can go along with quality attacking play. It was like good (but not superb) attacking performances from the Liverpool of the second half of last season, coupled with this season's assured defence. Exactly what we've all been hoping and waiting for.
For now those games have allowed me to breath a sigh of relief. But as we all know, two games is not a vast sample size, so I remain to be fully convinced that this is going to work…
5 – MadchenKliop on some of the young prospects in the academy:
I have to say thought that Guardian article was a bit shit. Was like a they had an intern with nothing to do, told them to go and research the yoof and they went round picking out of date articles from club websites to compile their list of best prospects. A lot of the info they used was well out of date.
Larouci was flavour of the month about a year ago, before Adam Lewis rose rapidly through the ranks and made the LB spot his own. Since then, as with quite a few players, it looks like they don't quite know what to do with YL who has had a few run outs, often as a sub at RB and later in games as LB. I've been quite impressed at his response to getting 'dropped'. He has had the tools to make an impact and has also shown a degree of composure that wasn't there previously. He is still currently in the bit part actor box though.
Tagseth hasn't really done anything since getting injured; probably just after the time all the articles and hype from SG came out where the criteria for his inclusion in this list was gleaned from. I was really enjoying how he was playing at a younger age group level up to this point, but it was really early days in his LFC career and we were getting carried along by the novelty I think. I agree with everything that Daniel has said about him, but he's had a big set back and just hasn't done anything yet, imo, to suggest he's on the up.
Jones obviously is on the up. Having said that, if you compare him to where Woodburn was when he got his cameos of first team action for LFC and Wales at a similar age, I'm not sure he's as maverickly brilliant as BW was at this time and I'm wary to mark him out. And we know from Ben how the weight of expectation can weigh down on a young player and squash the exuberance out of them. I think that can be the trouble with Academies. There is such an emphasis on professionalism, technique, strategy, etc.; leaving no stone unturned; turning out 'rounded young men'; I wonder if it doesn't wind up sucking the life out of some players. Pep Lijnders was a great person to have involved because he was a bit playful – he emphasised the inspirational aspects of football. I like Critchley, but he's so fucking dour. Inglethorpe is very serious too. At the end of the day, they are kids and surround them with too many expectant frowning adults (including parents) and some of them will lose their spark. A good few of them, like Sterling, TAA, Coady, Brewster are the type of single minded characters who don't need too much support as they have own internal confidence and drive (and probably some very important family members supporting them too). But Jones, who seems quite characterful in a playful way, I hope he doesn't get the fun ironed out of him. The last performance I saw from him for the U23s he seemed to be playing a bit more safely and taking fewer risks. He's got the kind of Lallana-esque game where he could end up chasing his own tail in pursuit of the genius moment. Still, if he ends up as good as Adam that would be ok!
Anyway, I realise this article isn't supposed to be a selection of the best prospects and it is interesting to speculate on these players, however random they are. For my money, the best 3 at Academy level since the season started would be, Adam Lewis, Camacho and Bobby Duncan. Leighton Clarkson and Jake Cain have been doing well in midfield too. Luis Longstaff seems to have developed a bit. He's so large – it's taking him a while to get used to his growing body but he's got something. (How can he not succeed in football with a name like that?)
I suppose the one thing all this proves is how quickly things move in youth football and how it's generally pretty foolish to make predictions (although it's kind of fun too.)
Articles published this week:
Monday October 29th:
Rampant Liverpool Rediscover the Golden Weight of the Final Pass, by Paul Tomkins.
My Day at the Match – Liverpool v Cardiff City, October 27th 2018 by Ismet Taskin.
Tuesday October 30th:
Is This Liverpool's Best Ever Defence in the Premier League Era?, by Andrew Beasley.
Wednesday October 31st:
The Reds' Next Generation? Scouting Yasser Larouci, Curtis Jones & Edvard Tagseth, by Daniel Rhodes.