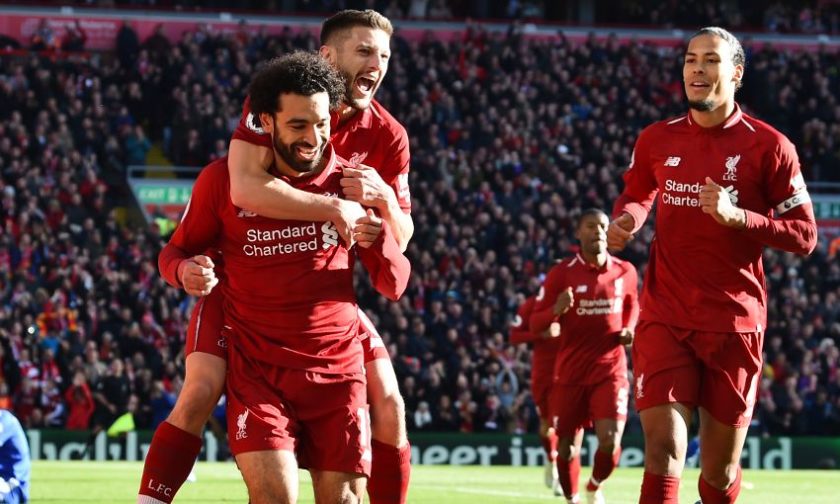 By Ismet Taskin (TTT Subscriber Taskin/Tash).
It's Friday 6am:
…Riise puts in back in to the box, header on goal… Oh he's got it! And the Captain has delivered a blow to AC Milan…
…Alonso to Hamann (Aldo in the background; Hit it!), Hamann to Smicer, Smicer hits it. Oooooh!!!…
…Its Xavi Alonso for 3-3, it's saved, Alonso follows it in!!!…
…(Aldo again; Bottle it!)Schevchenko scored the winner 2 years ago, he's up against Dudek. Will he hand Liverpool the European Cup? Yeeessssss!!!
It took me a while to cut and paste that commentary together at the time but I'm glad I did it.  It really is the best way to wake up.  People talk about the positive effect of sunrise alarms and of birds singing, but until Numbers 6 and 19 have their own commentary I refuse to accept that there is a better way to start your day.  Even more so when it's a day that you're going to the game.
So, a quick shower and shave, downstairs to prepare the kids' breakfast and then a few last minute checks, double checks and triple checks later, I see the wife and kids off to work and school respectively before heading off to the airport.
I check in and sit down waiting for the Bristol flight to be called and have that now familiar feeling of considering how much easier it would all be if I just flew direct to Liverpool which, as always, is the boarding gate right next to mine.  Do they do it on purpose?  But then of course going to the match is always about so much more than just the match itself.  Bristol it is then.
This article is for Subscribers only. To access quality content and intelligent troll-free debate, there's a 'Subscribe' tab at the bottom of the page. 
[ttt-subscribe-article]