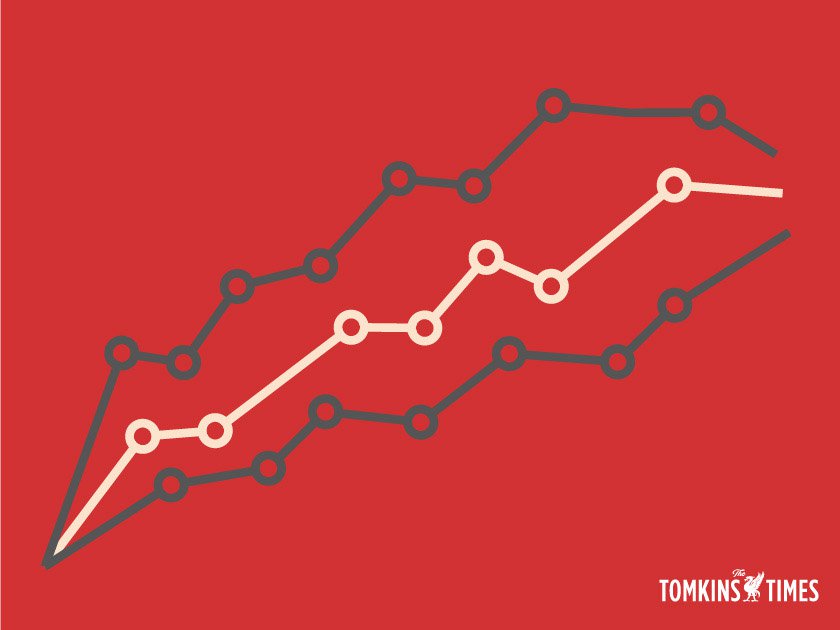 With less than a quarter of an hour to go against Cardiff City, it looked like Liverpool would notch up a minor but not insignificant record in the illustrious history of the great club. The Reds were on the brink of recording 10 clean sheets in a row at Anfield in the league for the first time in their 126 year existence. Sadly it wasn't to be, as the visitors got back into the match through a goal that was wholly undeserved, whatever certain corners of the media might claim.
While 10 shut-outs would've set a new high mark, Liverpool would still have needed to keep Fulham at bay for four minutes in their next league fixture at Anfield to set a new record for minutes without conceding. Although Rafa's Reds kept 11 clean sheets in a row in 2005/06, to set a new club record, it was actually the following season when their defence went 934 minutes without being breached in the league on home turf.
The rest of this analysis is for Subscribers only. If you want quality content like this, along with intelligent troll-free debate, subscribe now via the tab at the bottom of the page.
[ttt-subscribe-article]