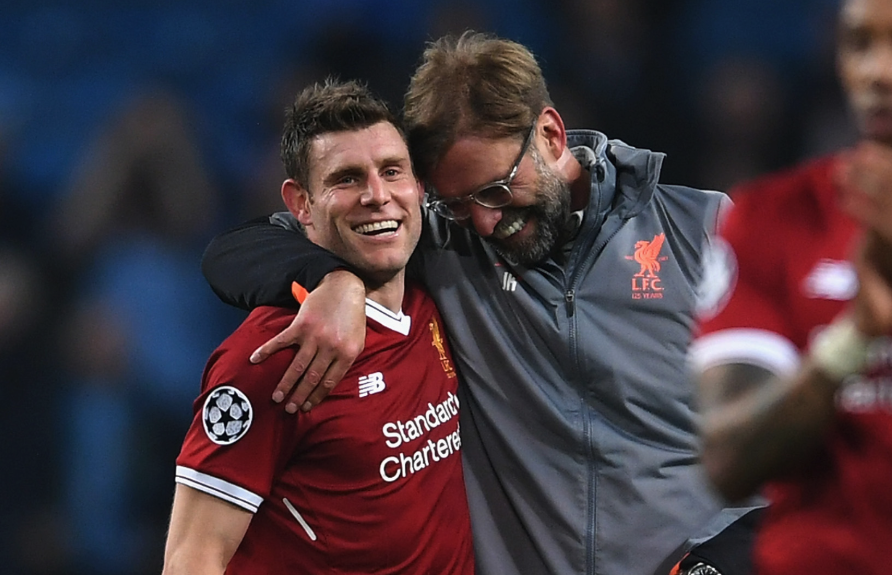 Posts selected by Chris Rowland and Daniel Rhodes.
The idea of this round-up is to give you all some idea of the range of debate on the site. If you'd like to be part of our troll-free community, there's a 'Subscribe' tab at the very bottom of the page.
1 – Hesbighesred in no doubt about the sort of side he wants us to field against Chelsea in the League Cup at Anfield on Wednesday evening:
I'll be really, really irritated if we play Salah and Mane in the League Cup.
It's a bullshit competition, these days. Nothing about it justifies risking this phenomenal start for. I'm not necessarily saying 'play the kids' – I'd start Alisson, for example, simply because Migs is so out of step with our style of play – but I really don't see the point of starting anyone else who will start in the (Chelsea away) league game, and certainly not any of our high intensity players.
There's Napoli straight after the Chelsea league game, with City to follow that as well – at least one of Salah or Mane is likely to play in all three of those, absolutely no need to add a 4th game to that load.
2 – Taskin/Tash reacting to Man City fans singing a troll version of Allez Allez Allez:
I heard that and was very happy that I did.
In normal circumstances they should be singing about their cross-city rivals or the team who finished second last season ie Utd. They don't because we are clearly their biggest concern.
We showed everyone how to approach them (don't be frightened. Attack them). We buried them in the league at Anfield and brushed them aside both Home and Away in Europe.  In the process of doing so we also showed them what a proper atmosphere is and we displayed the beautiful side of what it means to be a club with history. We brought pride and passion in the place of baggage and undue expectation. The stadium was packed to the rafters and the crowd were up for the challenge, believing that together we could do it. City have none of this.  Even cheap tickets and plastic flags fail to generate the interest. Its fake and they know it.
Of course it's a fact that they have great players and a great manager. But they have those things courtesy of having pots of money. Not from hard graft. And its for that sole reason  they are currently ahead of us in the trophy hunt. But that's pretty much their lot.  And it looks possible if not probable that we we might even nick that off them too. They know that and they're scared.
Its not just about our fans. The opposition are becoming believers too.
3 – MikeH asks a big question:
Does Klopp get the credit he deserves for being an intelligent, pragmatic coach with high levels of emotional intelligence?
Its too easy for the press to talk about heavy metal football, comment on him jumping around and pay little attention to how well thought out everything is. Pep plays to the "cerebral" , " brain the size of a planet" image and everyone assumes his brand of football is intellectually superior.
I don't believe Klopp is inferior to any manager in world football. The quotes above re Fabinho [in the article thread] might give some of the media pause for thought as to what is going on at Liverpool .
4 – Jeff's cogent assessment of the reasons for Milner's excellent form this season:
To me James Milner is an interesting player. He has had a long career in English football making something on the order of 650 first team matches and played something around 60 matches for England's national team and oh yes he is in his 30s. Why is he playing better this season for Liverpool than he has at any time in a long career? To me two facts stand out that might go some way to answering this question. I have seen endless number of comments noting his fitness, how far he runs in a match, and on and on. I do acknowledge that fitness plays a fundamental role in his ability to play at such a high level but I also want to note this has been true for his entire career. What stands out to me is that James Milner has an outstanding ability to read the game and in Liverpool as a midfielder who is not quite a holding midfielder nor a true midfielder who is a link between attack and defence but some sort of hybrid between these two positions on the pitch James Milner has found the ideal place for him on the pitch. He is fully able to exploit his ability to read the game to play an important role in Liverpool's defensive record so far this season and at the same time play a key role in Liverpool's ability to attack.
Now, why did it take so darn long to figure out the best way to employ James Milner on the pitch? I have no idea. I do know that credit must go to Jürgen Klopp and Liverpool's coaches for finding this role for him on the pitch. I suspect that without any direct knowledge they recognised from a couple of years ago when for the first time as a pro he played a whole season as Liverpool's first choice left back. While I readily acknowledge that he was not a top flight left back, I do want to note that he did a far far far better job than could have reasonably been expected before he took the job of Liverpool's left back. He in my opinion got away with playing this position without any previous experience and taking it on in the season because he has a first class football brain and the ability to read the game at a high level. This may well be what led Liverpool to to employ him in the manner I noted above. Simply put, if you know how to employ a player to his best and the team's best advantage you will benefit not only the player but also the club. How many teams have the coaches or managers who know how to do this?
To me the success of James Milner this season goes down to the lad himself and Jürgen Klopp and Liverpool's coaches staff for figuring on how to get the best out of the lad. My answer is not many which is just another example of how fortunate Liverpool are to have Jürgen Klopp and Liverpool's coaches.
5 – Daniel R on the Chelsea result, and reactions of fans:
The only lesson we need to learn from that game is to stop falling into the narrative-driven pitfalls of Twitter fans who base their opinions on tiny samples, and preconceived biases.
1) We changed the whole back six, and they had around 90 minutes TOTAL between them all this season. Some had no minutes at all. I think some of the comments about Moreno were disgraceful in here, considering the last time he had a run of games for us he was excellent. Clyne was a regular, and many were lauding Lovren's improvement at the end of last season. Matip was perhaps our best player against Southampton. Migs is a tough one, but not sure he was at fault for any goal.
2) The offside rule is a mess. I've heard coaches, managers, ex-refs and pundits say they don't understand it – many who are currently working in the game. That's a nonsensical situation.
3) That is an excellent Chelsea side, and we should be bothered about them as challengers to us Man City. I thought they were being too easily written off before the season because Sarri is very Klopp-like with a great ability to inspire and innovate. And of course, play attractive attacking football.
4) I'm glad we are out of that cup. Never good to lose but I didn't cheer for our goal, wasn't bothered by their goals and shrugged when it finished. This should be renamed The Hinderance Cup. It's pointless. Imagine we get through to the semi-final, are six points clear in the league, and then Mane and Salah got injured in those two games (which are often crammed into a schedule full with so many others matches) and lost the league by a point?
5) All this considered, we dominated the second half, and should have put the game to bed earlier before Hazard's winner – which was world class in fairness and not sure any of our players should be blamed for such brilliant skill.
Really looking forward to Saturday though…
6 – MadchenKliop on rustiness, coming back into the team and squad depth:
Bang on.  I think people always underestimate how hard it is for the back up players to come into a high pressure game cold.  Sometimes it's easier in these cup games for youth players who will be fired up with excitement and are in a situation where they can only enhance their reputations because expectations are low.
On the other hand, Klopp absolutely knew the dangers for his second string players and as such you've got to surmise that he prioritised the invaluable information he would gain about his squad depth above progression in the cup.  This could be the golden lining of this particular cloud.
I thought it was predictable that both their goals would come from targeting our left flank with Moreno and Keita (and Fab).  It was quite clever the way that Hazard popped up there having roamed but mostly been seen on our right. Whereas I think it's fair to say Moreno doesn't deserve to be written off on this kind of evidence, I do think his baggage – that he makes rash decisions when being attacked at pace on the edge of the area – is a potential weakness that teams will always look to exploit, much like Mignolet's weaknesses are well documented.  Both Moreno and Keita were scared to even attempt strong challenges on Hazard because of what had happened previously.
What was also apparent, was that Keita, Moreno and Fab didn't have the same assurance in working together as the first teamers.  Maybe, even the presence of VVD, screaming advice was missed.
So for Klopp, this is a very specific problem that he can work on and make selection decisions based on and Peter Krawietz has some invaluable video material to analyse.  It's a small sample, as they say, but a very useful one.  I think one of the main things they will have learned for these upcoming matches is about combinations of players.  We knew before the match that massive wholesale changes are a massive risk, but a calculated one in that we now also know why.
The other weakness, I guess, is being clinical in attack.  I actually thought the starting front 3 worked well together.  Sturridge is perhaps not getting enough credit for his intelligent play and positioning, mainly because attention went onto his open goal miss, but I would argue that even that move included a brilliant bit of play. I think he's beginning to show proper consistency and that he's adapted to his role in a way that plays to both his own strengths as a finisher and to pulling the strings for the team as well.  This is new!  If you were to ask who had the more embarassing miss of the evening I'd vote for Shaqiri who I think is doing great but needs to work on his composure.  I like them as a double act, but we can make the most progress as a squad when all the forwards in all combinations learn to adapt to each other.  What's missing are the easy goals when one simple extra pass leads to a tap in.
Overall, I think the performance did provide good evidence of our squad depth.  There was enough there to win the game against one of the best teams around with only 2 players from our starting line up present.  It's true our expectations have been raised to a scarily high level and if it was this time last season we would be pointing out how the performance indicators were good.  I am sad because I do actually really enjoy winning cup games; there's a kind of pure simplicity which can be very satisfying, but in this case it was a trade off.  Whatever Klopp says or said, he was prepared to lose that game.  Still, I don't think he'll be so magnanimous if we fuck it up on Saturday! even if that isn't the end of the world either.  It's going to fascinating to compare.
Articles published on The Tomkins Times this week:
Sunday September 23rd:
Be Warned: Just Wait Until Liverpool Get Out of 2nd Gear, by Paul Tomkins.
Post-Match Analysis: Southampton (H), by Daniel Rhodes.
Monday September 24th:
Free Monday & Bonus MDATM! PSG Are Harlem Globetrotters and Neymar the Phony Pony.
Tuesday September 25th:
18/19 League Cup Preview | 3rd Round | Chelsea (H), by Gary Fulcher.
Wednesday September 26th:
TTT Player of the Month for September 2018: James Milner, by Andrew Beasley.